OUTFIT: the ultimate basics for fashion week.
It doesn't take a lot to look the part. At least if you ask me. There is not much that can compete with a great pair of jeans and a classic white blouse. Add the right accessories and you can easily take the look from daytime casual to a more dressed-up evening version. Which is exactly what I did for the 2nd day of Berlin Fashion Week last week.
While there are certain occasions that require a slightly more styled or dressier look, most of the time I am an advocate of comfort and self-confidence. Especially during fashion week. That is why I opted for a pair of jeans I love, an oversized white button-down shirt, kitten heels (they look the part but are so easy to walk in), sparkly earrings and an embellished clutch. And I have to admit, it was my favorite look all week, I felt 100% like myself and had the funnest day I have probably ever had at a fashion week. Of course it helps, that I had Jennifer März there to capture the look – love her light and airy images!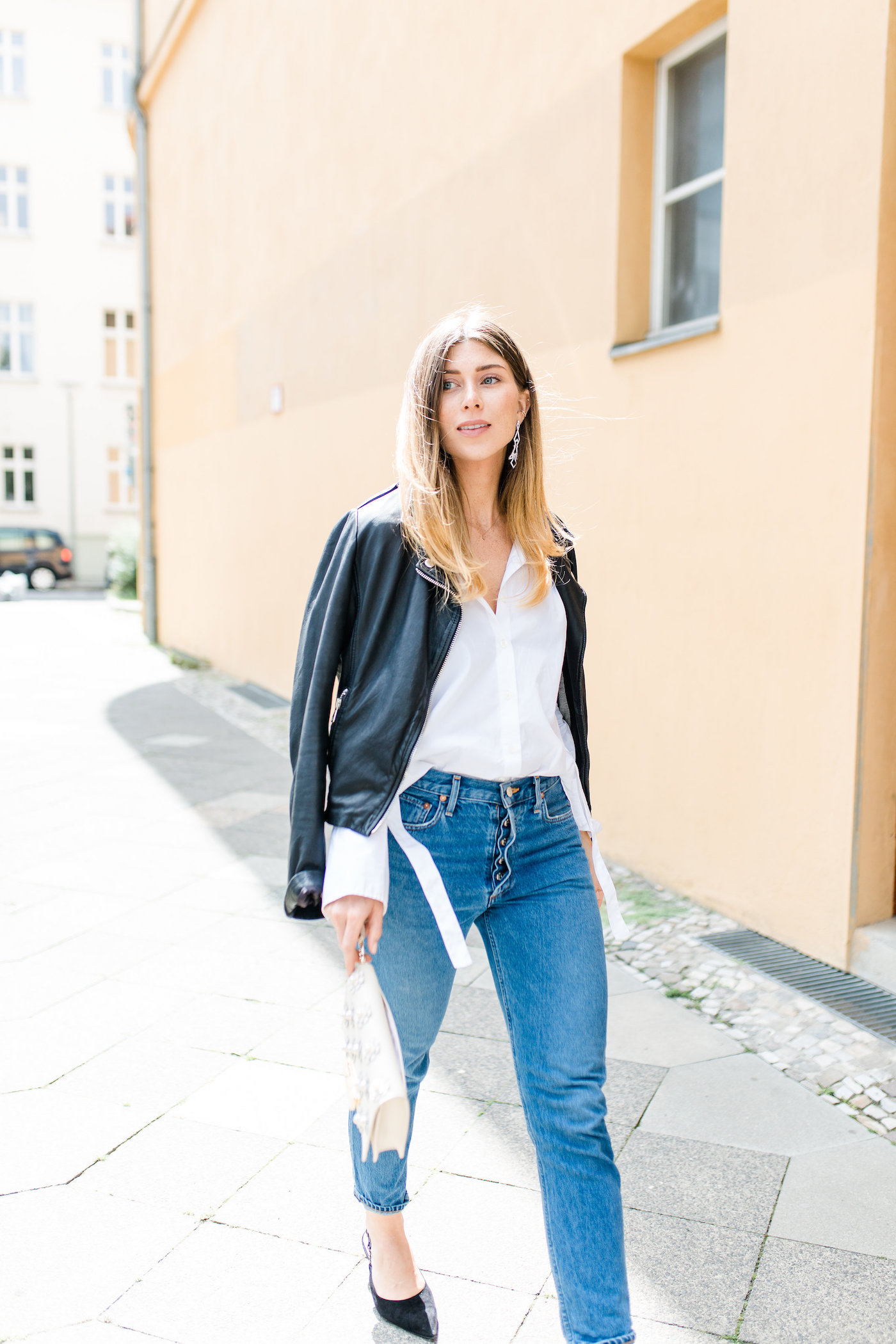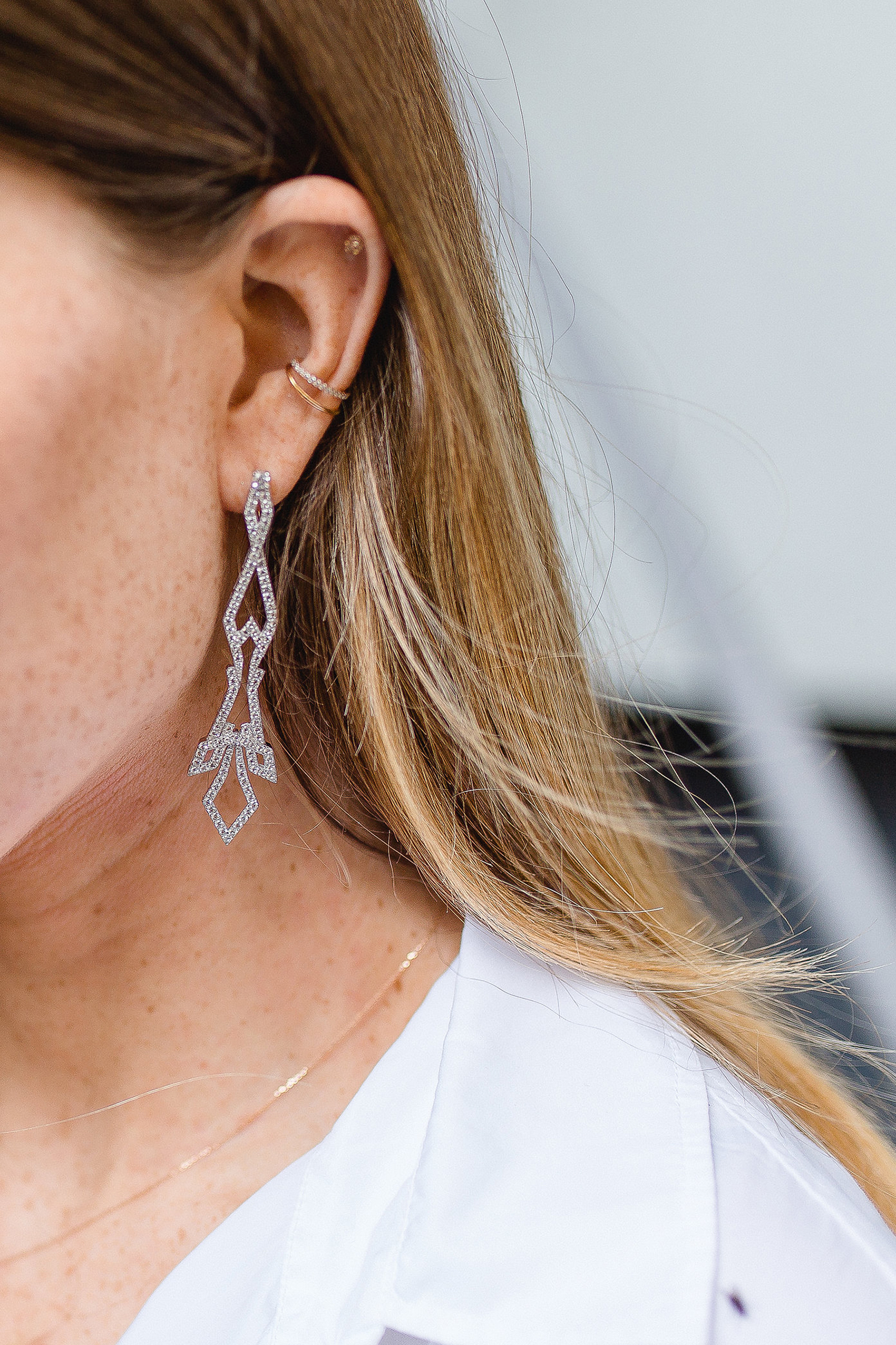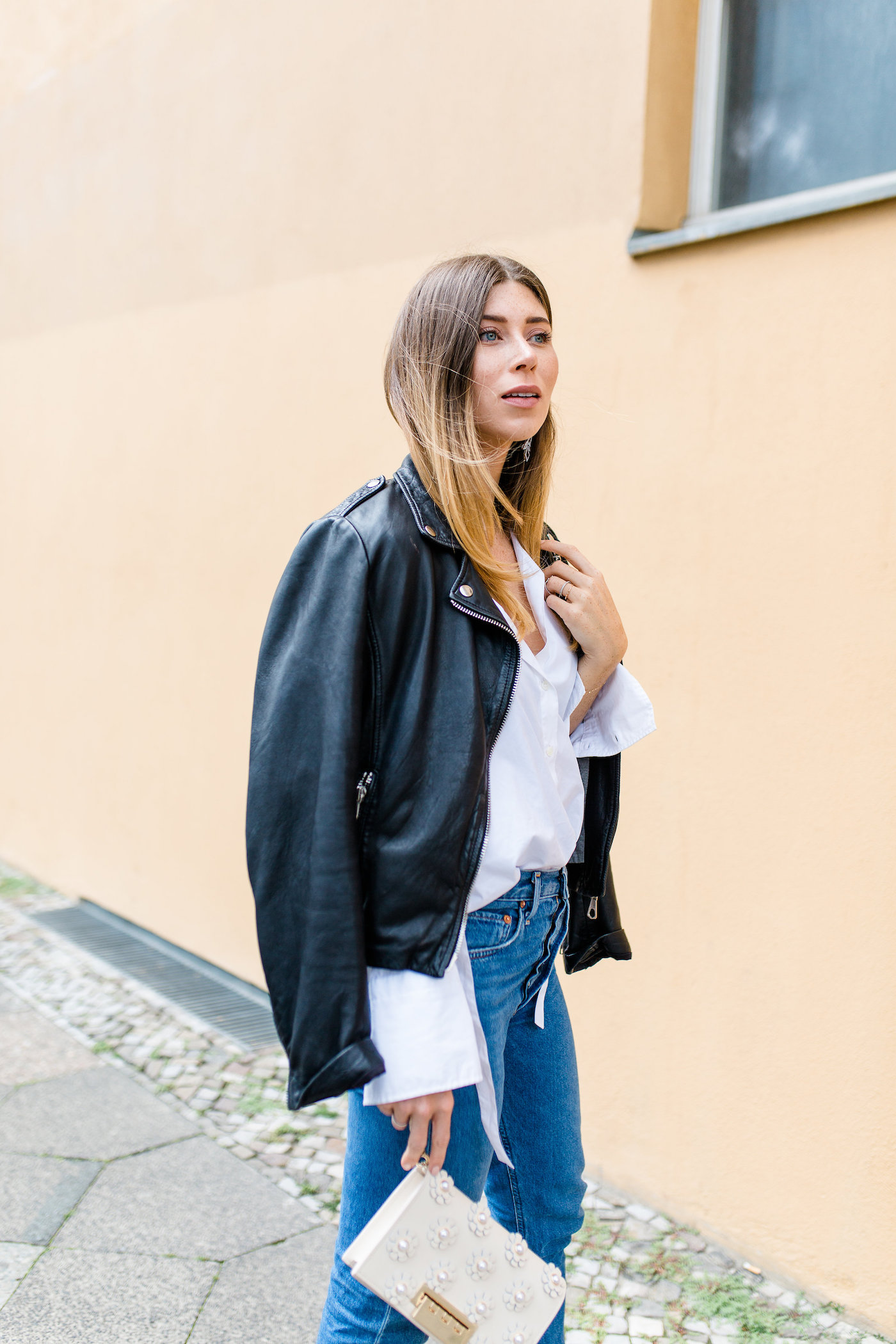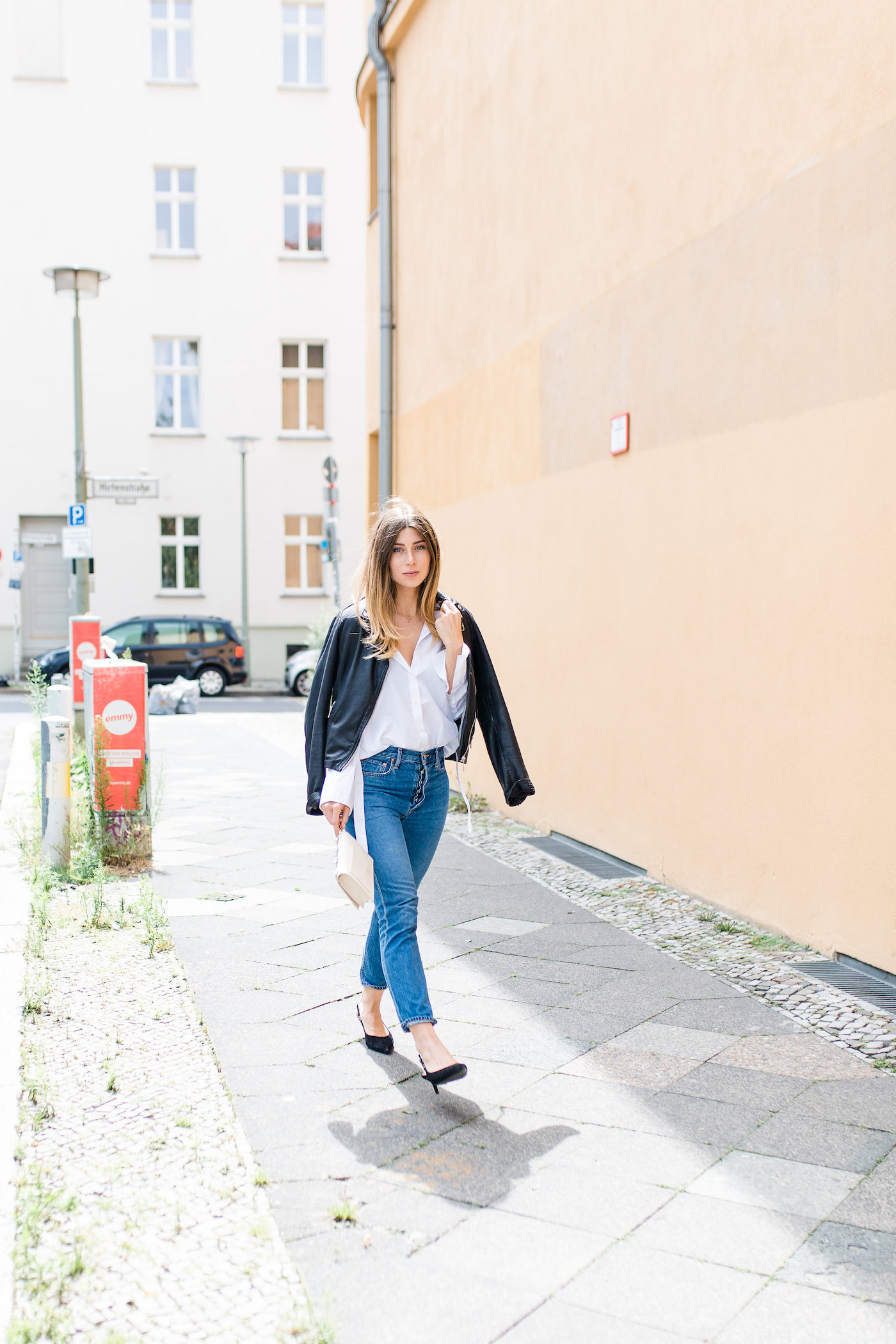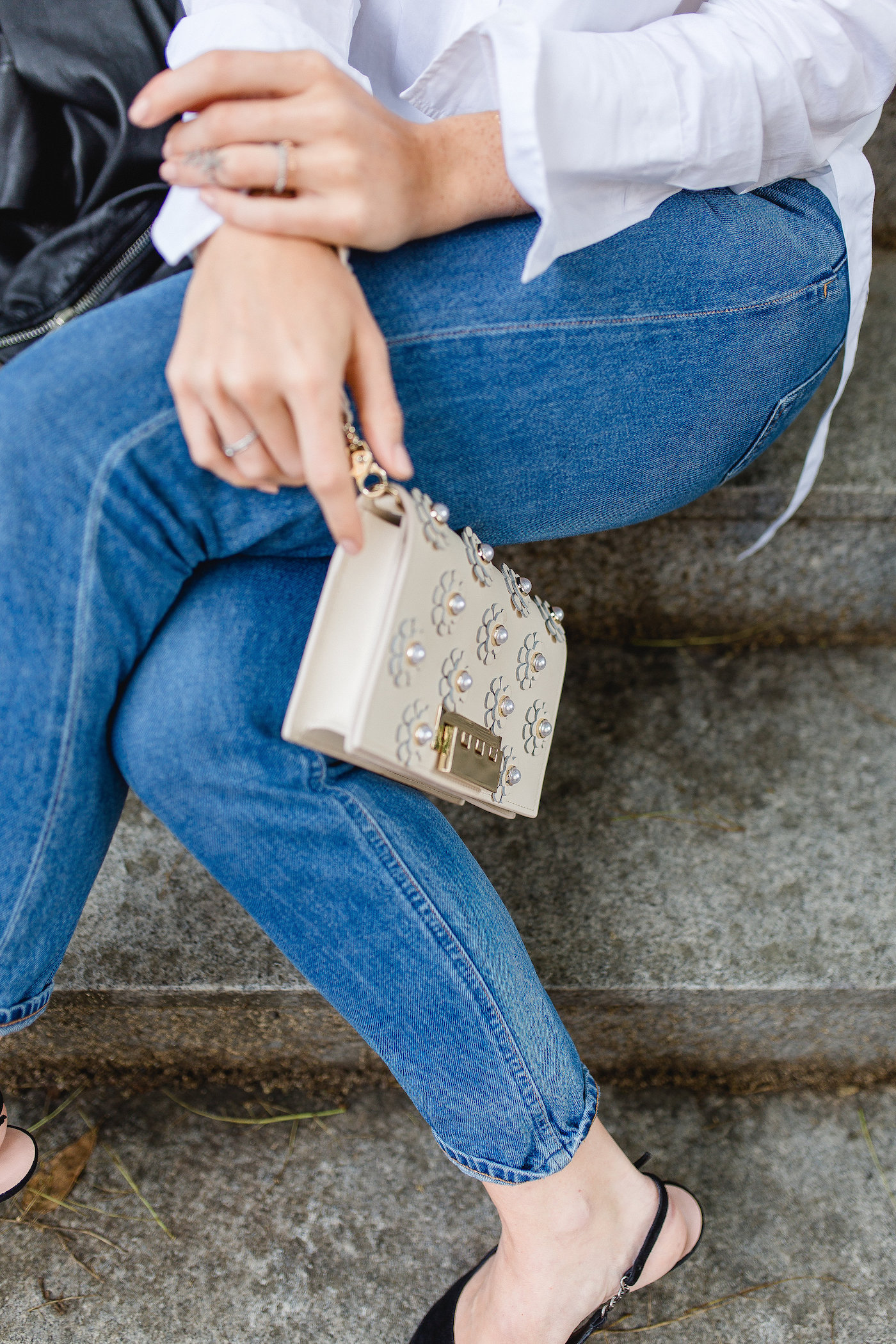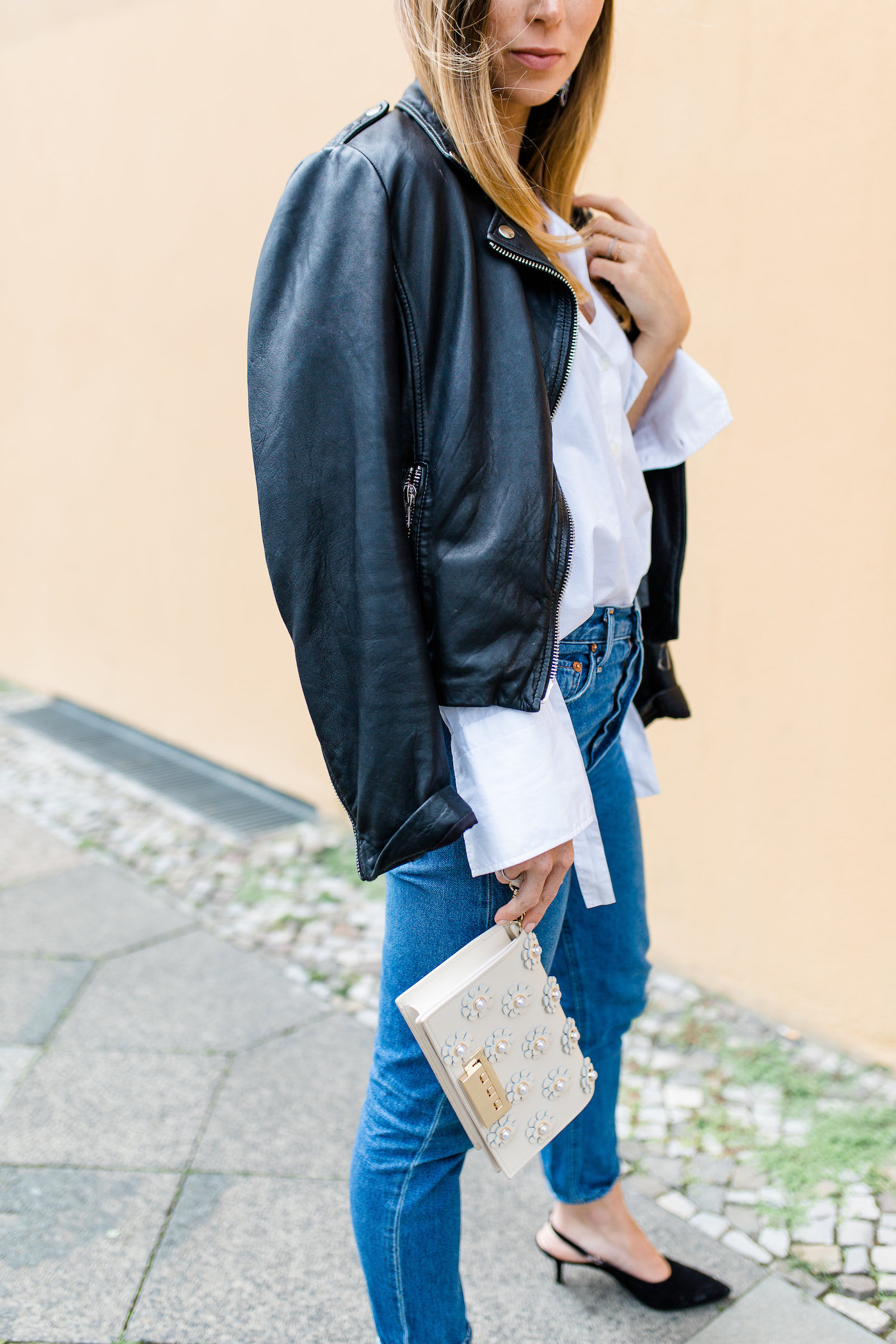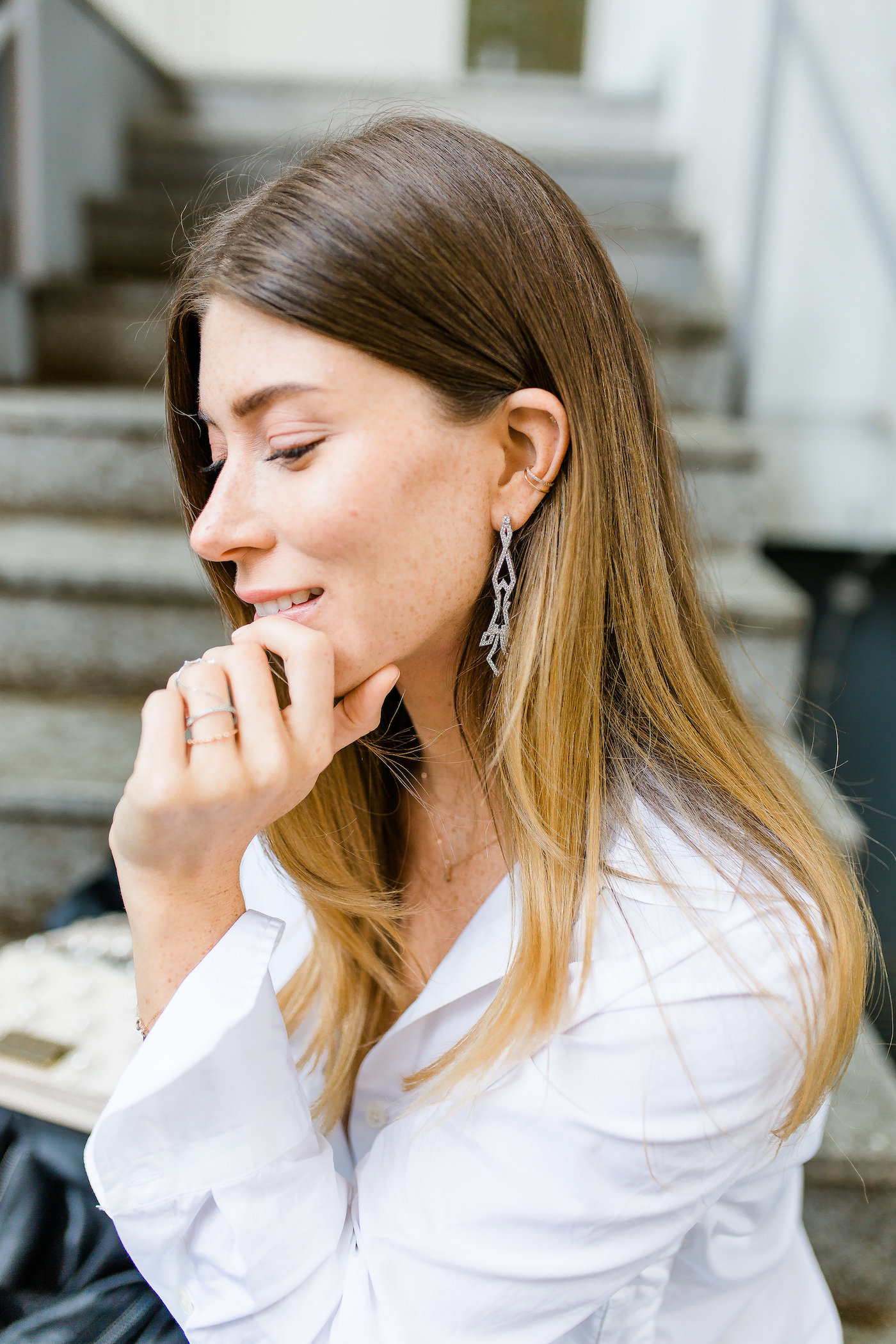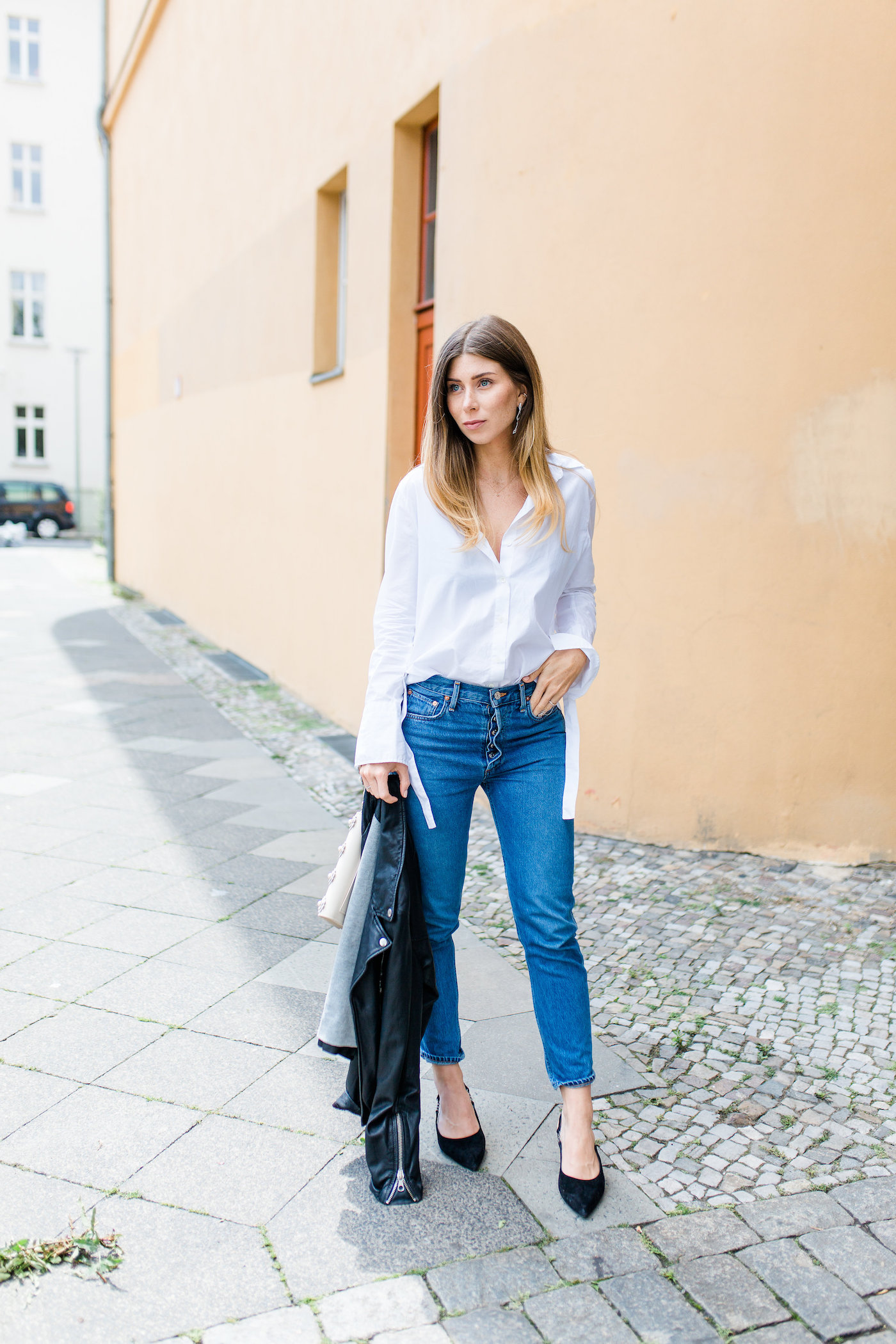 A GOLD E: jeans // MARC CAIN: shirt (similar) & shoes (similar) // SET: leather jacket
LEO MATHILD: earrings & ring // ZAC by ZAC POSEN: embellished clutch (also available as tote)

*photos by Jennifer März