OUTFIT: white palazzo pants – 3 ways to wear
Recently, I have noticed a lot of you guys commenting about a certain style of pants, and how you could never pull of a look like that. Believe it or not, I used to think the exact same thing. However, over the past 2 years, wide legged pants have become my ultimate must-have for the warmer season. Whether it is patterned or a simple pair of white palazzo pants – they are so versatile and such a great piece to have in your closet. To prove my point, I wanted to share a post with one pair of pants with three ways to wear it. Since a lot of you have been asking about the pieces I recently ordered from Goodnight Macaroon, I decided to go with white palazzo pants and three different tops from the online store I recently discovered. I love their pieces that come at a great price. Especially their Tuesday Flash Sales that last for 48 hours are bomb dot com ♥ Speaking of which, for today's flash sale I got to include some of my personal favorites from the site, and of course the blue and white boho jacket had to be a part of it making it the steal of the day for 78$ instead of the usual 156$. Just make sure to go up a size as their items tend to run a bit smaller.
But back to the three looks: Which is your favorite? Do you love palazzo pants as much as I do?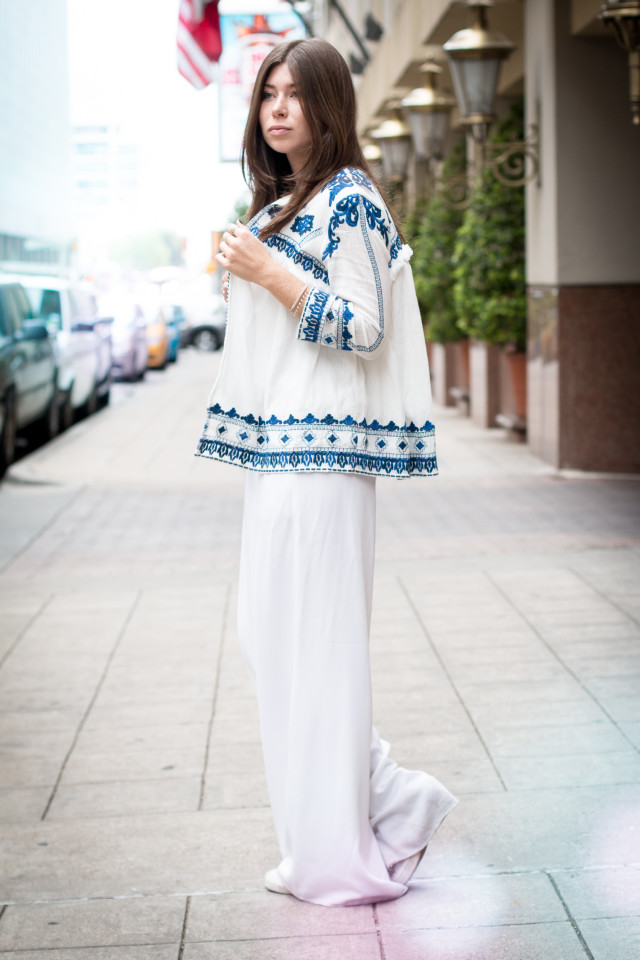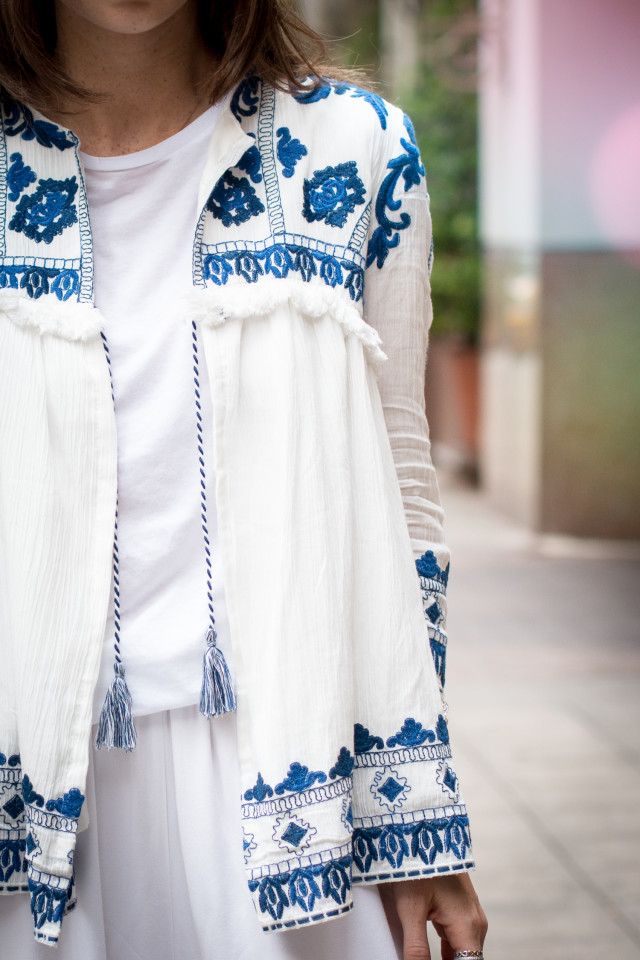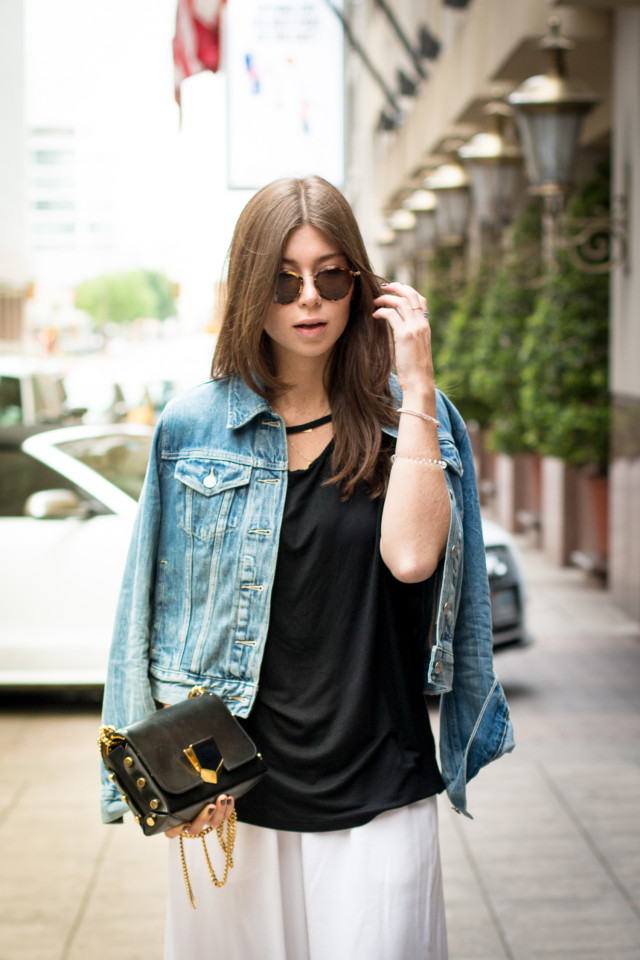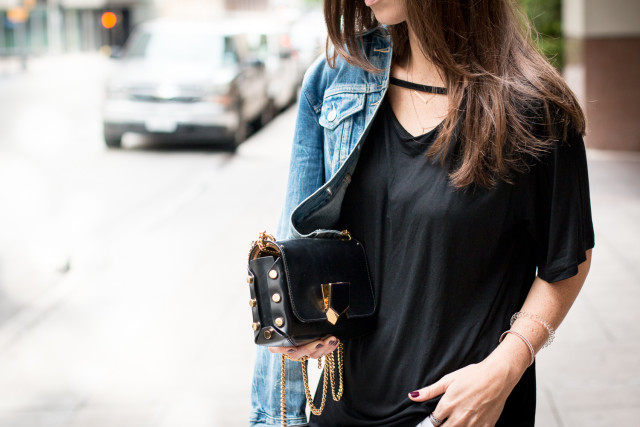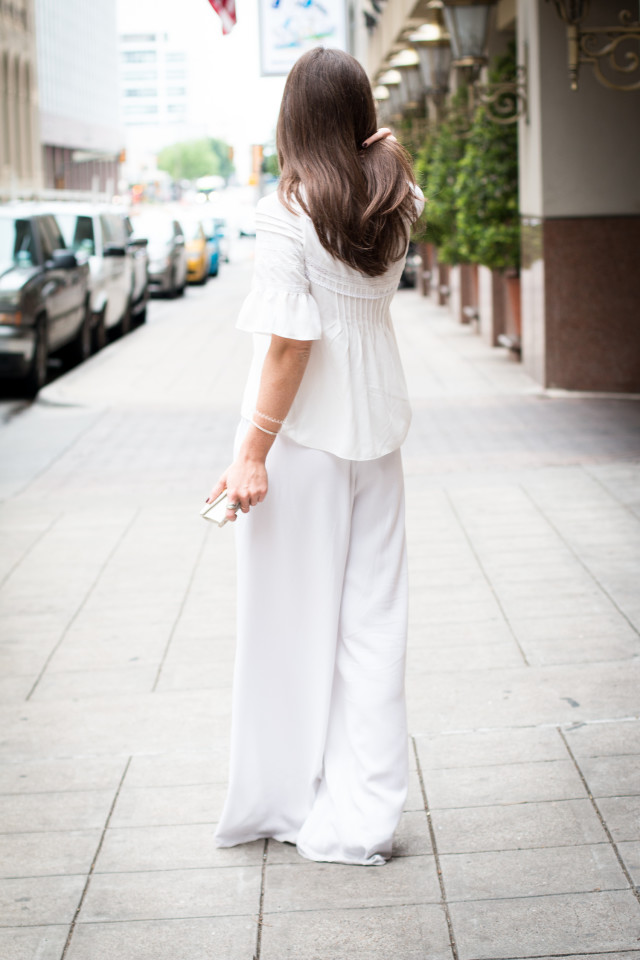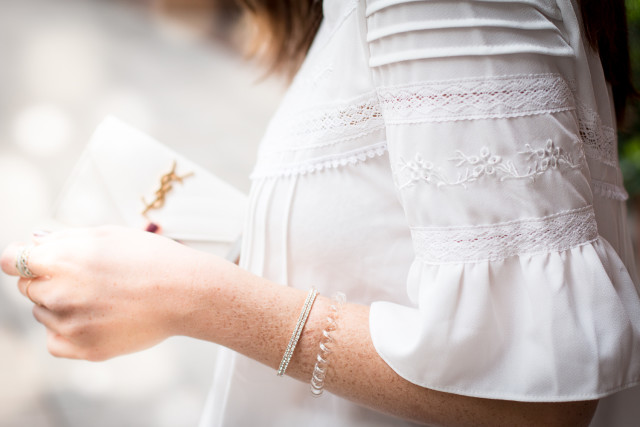 GOODNIGHT MACAROON: boho jacket (sale!), black shirt with cut-out & white embroidered blouse
HOLY: palazzo pants
LEVIS: denim jacket
JIMMY CHOO: bag
RAY-BAN: sunglasses
SAINT LAURENT: wallet

*in friendly collaboration with Goodnight Macaroon