CRAVINGS: birthday heels.
This past week has been absolutely amazing and I have basically run around with a huge smile on my face for days. I have always loved birthdays, but this year's celebrations were extra special!
Wednesday was my actual birthday and my best friend decided to take over and surprised me with a picture-perfect day. We started out with a 75-min yoga class at 10am. Talk about a blissful morning! Next on the agenda was lunch at the cutest little french café in the 9th district. Before I even had a chance to order, the waitress was instructed to bring us bubbly and small plates to share. After our Parisian lunch break we headed to a day spa where she had massages booked for the both of us. By the time we walked out of there at 3pm, I couldn't stop smiling.
I am usually the kind of person who loves to surprise others. Nothing beats making your loved ones happy. It felt so weird being on the receiving end for an entire day and not knowing what to expect, but I loved every second of it!!
After I caught up on emails for 2 hours in the afternoon, I got ready for dinner with Mike at our favorite Italian restaurant. Red wine, pasta and just the two of us.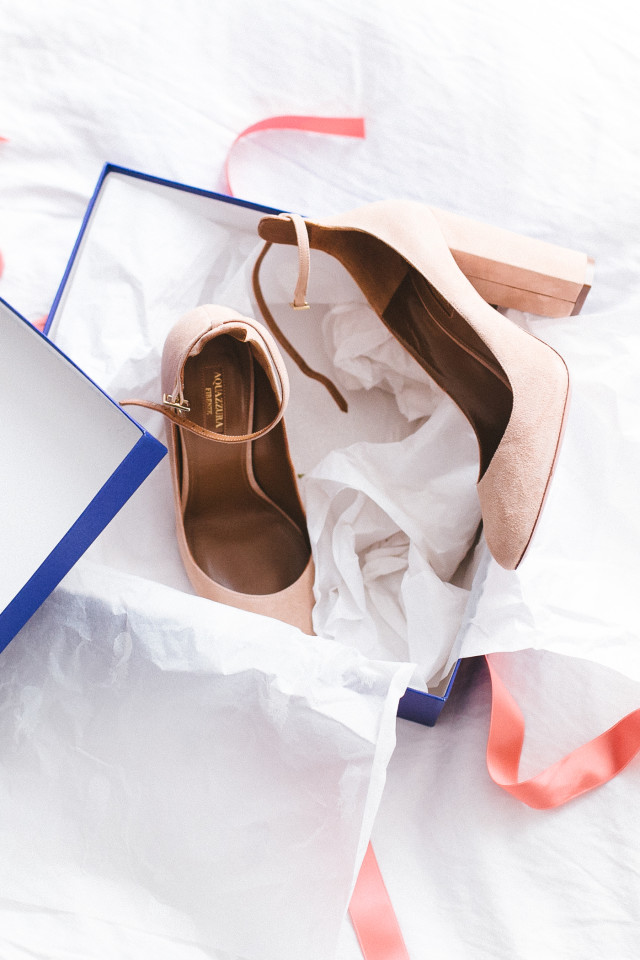 On Friday, my sister flew in from Berlin and we made dinner together and talked until past midnight. Oh how I've missed having my siblings around here in Vienna. Then, last night my birthday dinner with 15 of my closest friends was on the agenda and they all surprised me with the most perfect birthday heels ever! The Aquazzura Alix pumps have been on a few of my wishlists in the past months (seen here or here) and my friends are insane for making the wish come true. Can't stop staring at them!
Right now, I am binge watching GIRLS while trying to cure a bit of a headache and trying my best not to fall asleep before 9pm. Last night was simply too much fun and it turns out that dancing until 5am is not as easy when you're 28 vs. 18…
Aquazzura Alix Pumps