5 tips to keep your cut flowers fresh
One of my favorite guilty pleasures are fresh flowers. Every week! It may be a waste of money to some people (including my boyfriend), but to me, it is pure happiness. Nothing beats waking up to a living room with a touch of color, or the excitement when peony season comes around. Call me stupid, but it is the little things that make me happy. Over the years, I have tried various things to make my favorite blooms stay around longer. Which is why I wanted to share my personal 5 tips to keep your cut flowers fresh longer for today's post to kick-off a super rainy week here in Vienna.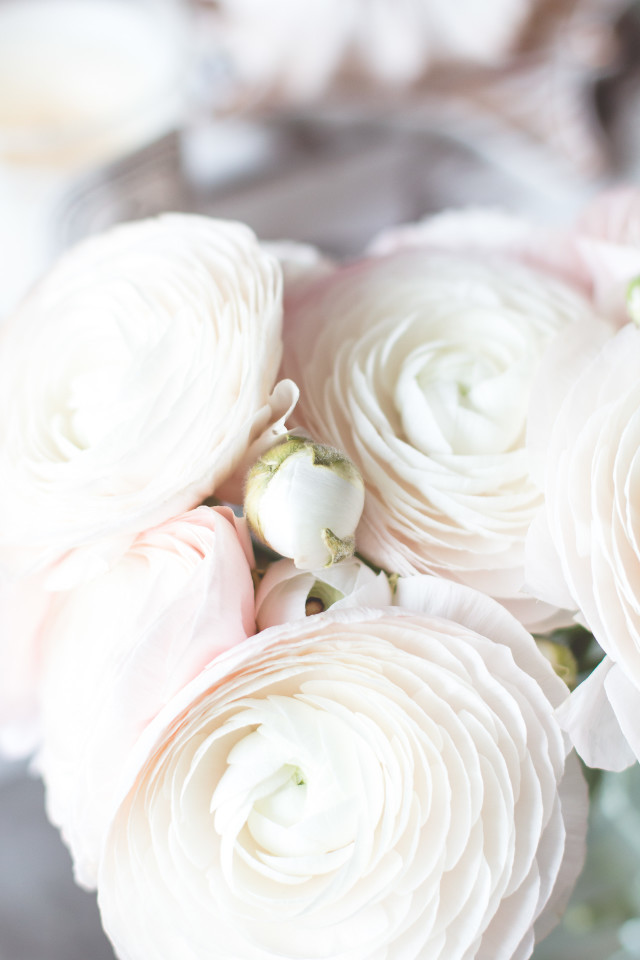 1. The Cut!
No matter how fresh the flowers are, or how amazing the flower shop, where your buy your blooms is, be sure to re-cut the flowers before putting them in water at home. Also, different flowers prefer different cuts. For example, as far as roses go, the more slanted the better, as you increase the open surface where the water can be absorbed. Lilac (= Flieder), however, has something more like a "twig" instead of a stem, and my florist taught me a trick where you actually smash the bottom of the stem with a hammer. This will basically create lots of "roots" where the water can be absorbed. For tulips, I have found that a straight cut across works best.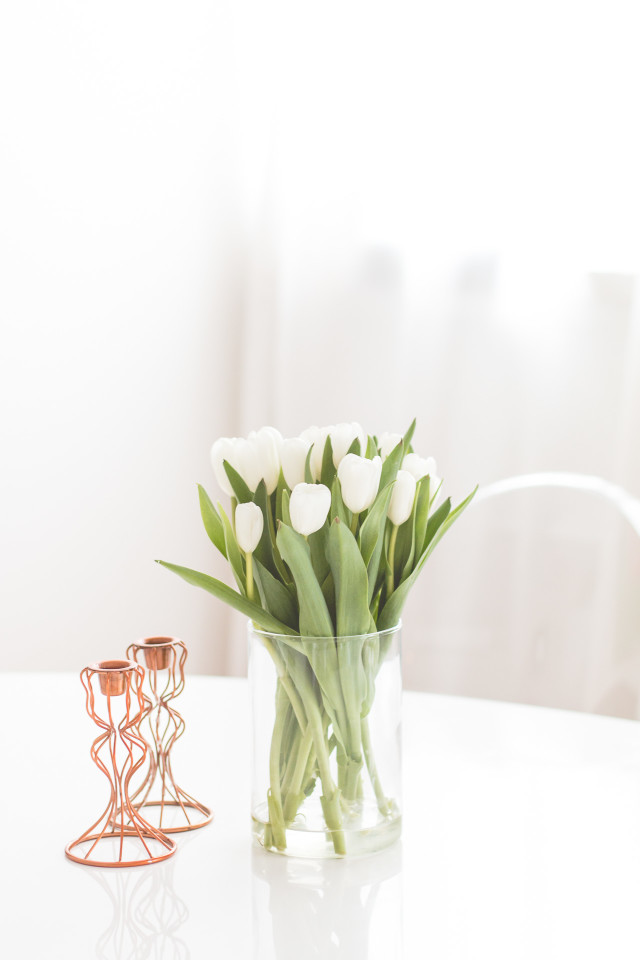 2. The Water!
Some flowers like lots of water, some prefer not to drown. The amount of water can make a big difference in the lifetime of your flowers. While roses enjoy plenty of water, make sure that the green leaves are never emerged. Tulips and buttercups (= Ranunkeln) are fine with a lot less. About 2cm in a vase will do. Hydrangeas will love as much as they can get. Try to choose a taller vase, which will allow for most of the stem to be in water.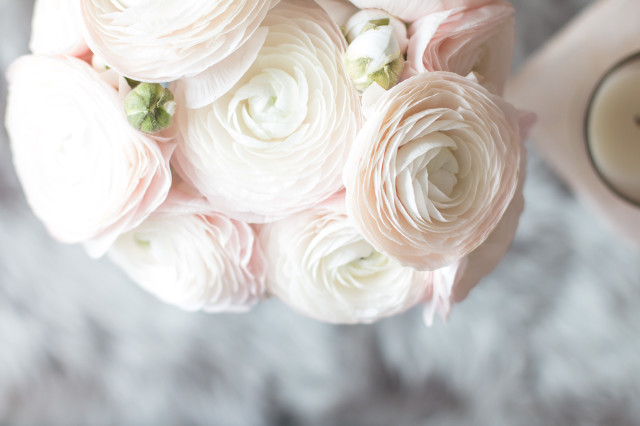 3. Fortify!
I am not always a fan of those fortifiers or the "flower food" that is attached to some flowers, but they do work wonders in some cases. However, what I have found to work best over the years is some pure vitamin C. You can get it in form of loose powder at the pharmacy, and adding a pinch will give your blooms a little extra kick. This works especially good on roses.
4. The Environment!
Try to make the environment for your flowers as enjoyable as possible. Fresh cut flowers really don't enjoy drafts. So if you air out the apartment every morning, be sure to place the vases somewhere more sheltered for the time being. Also, direct sunlight and excessive heat can make your flowers welk much faster. Our apartment gets super hot in the Summer, so the flowers definitely give up quicker. If you know your dining table will get a lot of sun in the afternoon, maybe place the flowers somewhere else for that time of day.
 5. Freshen Up!
Exchanging the water and re-cutting the stems regularly makes a huge different. In general, I replace the water for my flowers every other day, which is when I will also re-cut the stems. I've noticed that I can double the time that my flowers stay fresh this way. As it gets a lot hotter during Summer, I even freshen up my vases on a daily basis. This is usually the reason why you may spot the same flowers move around the apartment in different vases. As I keep re-cutting the stems, obviously the flowers get shorter and I move them to smaller vases.
What are your tips to keep your cut flowers fresh for longer? I'd love to know, simply leave a comment below!
PS. the buttercups on these pictures are actually 1 week old, and they still look good as new!