what's in my make-up bag? [summer edition]
While I was packing for our trip to Bangkok and Koh Samui last weekend, I noticed how I don't have to put together a special "travel version" of my make-up bag. Most of my every-day items fit into a fairly small pouch that I can easily throw into my purse for a day on the go – or suitcase when traveling. As you guys know, I am not one to plaster on tons of make-up and have a few favorites that I have been using for years. I am planning on putting together a video with my daily routine and summer make-up essentials in the next two weeks for you (please hold me accountable on this one!) and as a little preview I wanted to share the current content of my make-up bag. Shot in Koh Samui, these are all products I absolutely love and use on a daily basis.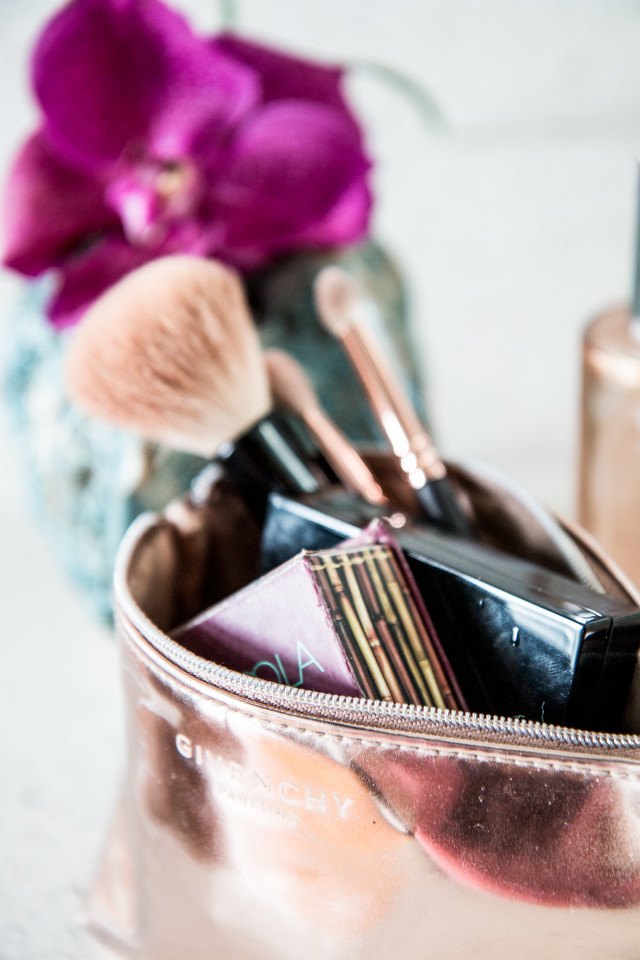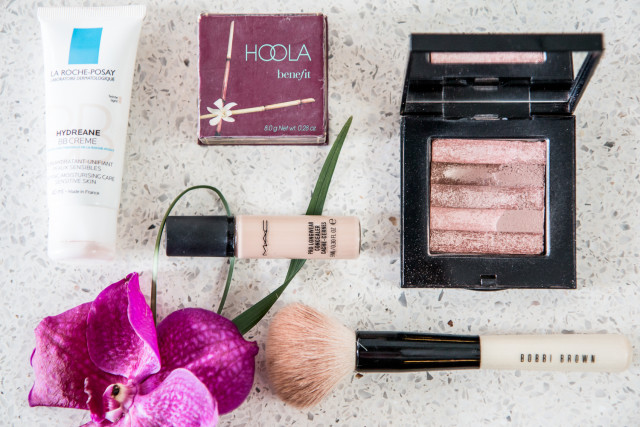 Face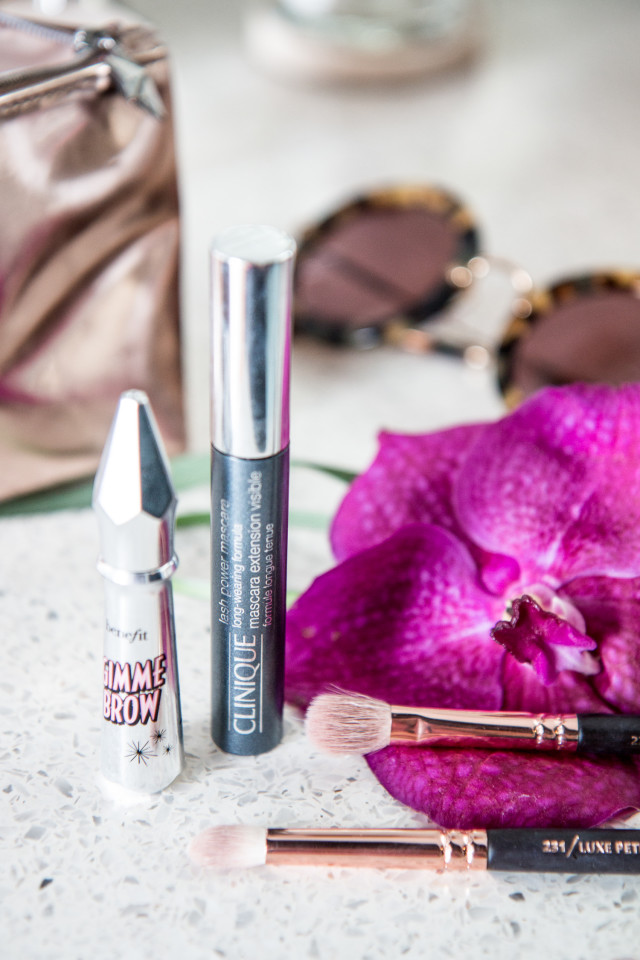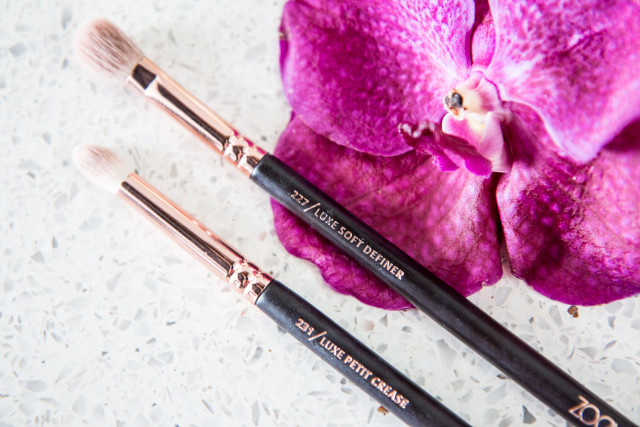 Eyes
Benefit Gimme Brow (no.3): I get my brows waxed and dyed about every 3-4 weeks. For the first 5 days or so I usually don't use any product on my brows since the color is still so fresh, after that I love the Gimme Brow, which now has a new packaging but still the same super handy small brush (find my post about it here). With the new packaging they now also offer more colors.
Clinique Lash Power Mascara (black onyx): Theoretically, I don't need any mascara due to my lash extensions, which comes in extra handy when traveling. However, sometimes I like to mascara the bottom lashes just a tiny bit to decrease the contrast between the top and bottom lashes. With regular mascaras I always found this super tricky, but Anna recommended this one to me which basically comes as a miniature mascara. Bought it at duty free a few months ago and love it!
Zoeva Brushes (227 & 231): These two Zoeva brushes are all you'll need for a great eye makeup. The 227 is great for applying color to the entire lid and the 231 is perfect for darkening the crease for a smokey look.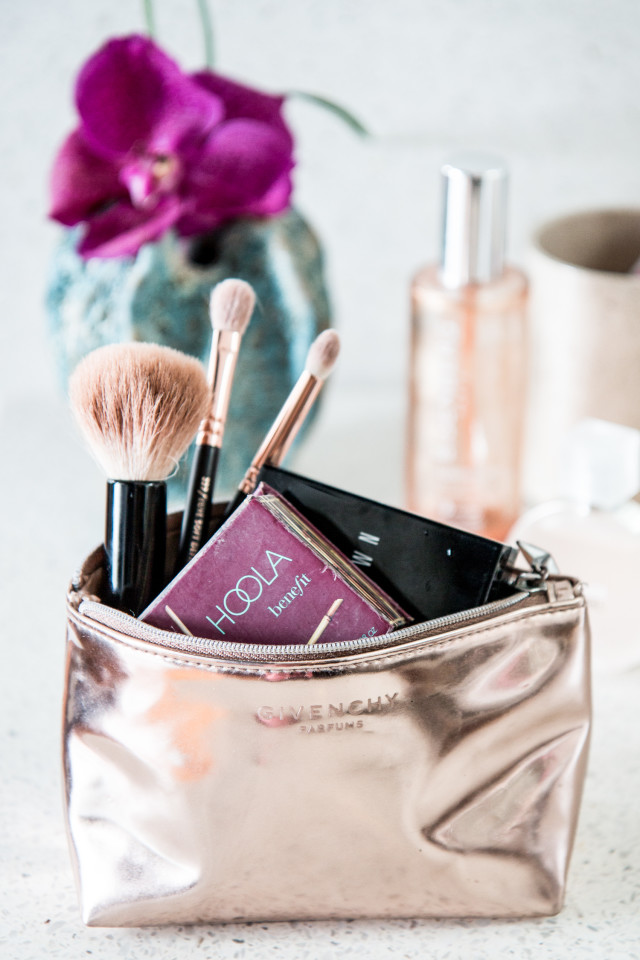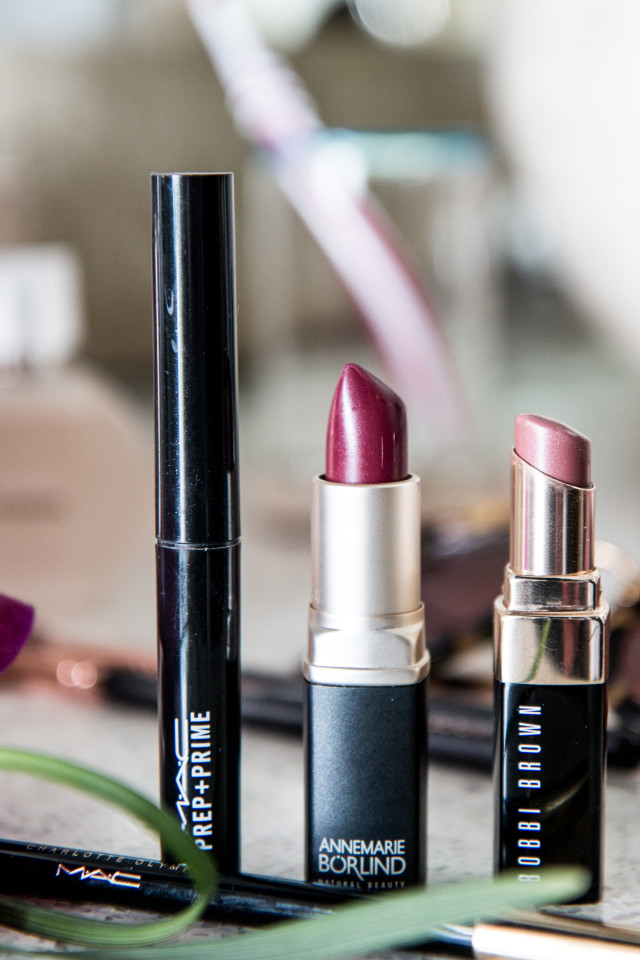 Lips
Bobbi Brown Nourishing Lip Color (blush): This is my go-to lipstick for everything. Office, date night, vacation, … love this one! It has a hydrating and nourishing effect, which I love and the color is the most perfect blush nude. I also adore the "rich nude" art stick by Bobbi Brown, which I wore all the time during winter, but unfortunately I have already managed to lose it twice. Once in Dallas and once in Graz. Don't ask how or why, but it literally disappeared from my bag.
Annemarie Börlind Lipstick (72 – cassis): I've only had this for a month or so, but it has already become a favorite for a more made-up look. I usually just add this to my daily make-up for a dinner or event and it instantly pulls together the entire look with a berry lip. You've probably seen me wear this on Snapchat this past week aswell.
MAC Prep + Prime: Ok, so this is the only product in my make-up bag that I don't really use. I bought this because I heard so much good stuff about it, but first of all I don't really wear lipsticks that require prep + prime that much (darker or more vibrant colors) and secondly I feel like it has made my lips a bit dry. Have any of you used this product? How do you like it?
MAC Pro Longwear Lip Pencil (he said she said – Charlotte Olympia): Love the color and texture of this lip pencil and it also works great just by itself. I like to have this one with me "just in case". Plus it works great with Ruby Woo, which is my all-time favorite red lipstick!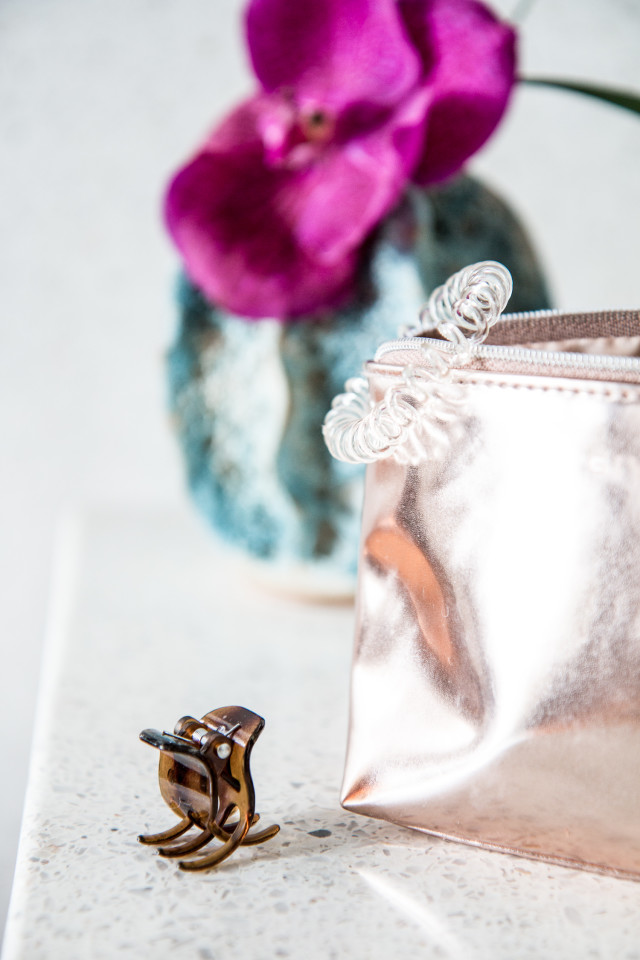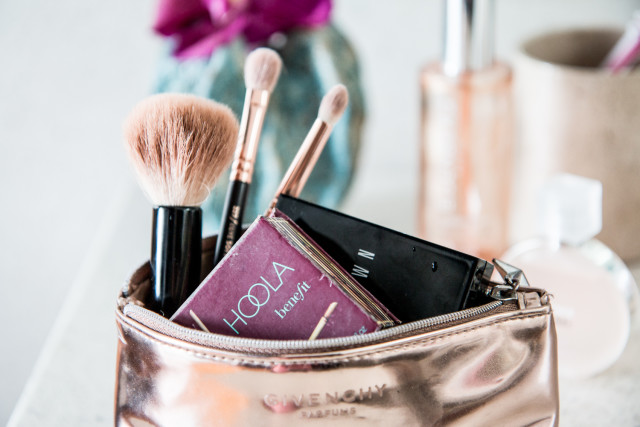 Other
Invisibobble Hair Tie: I keep this either on my wrist or in my make-up bag to put my hair up for the gym, while showering, when it is too hot … you get the point.
Hair Clip: Again, for obvious reasons! If I am lucky, I'll also find two bobby pins in my make-up bag for a quick tight pony tail.
Chanel Chance Eau Vive: My favorite perfume since last summer! For traveling I take the 35ml instead of the 100ml, which is such a convenient size! *I actually keep this in my toiletry bag since it is too bulky for the smaller pouch.