VIDEO: easy big curls – tutorial
Recently I have been getting a crazy amount of questions regarding my curls that I've worn in a few pictures. You guys wrote emails, asked on Instagram, commented here on the blog … so I would say it is about time to let you guys into the secret (which isn't really a secret). I am currently in the process of planning my outfit for this year's Oktoberfest in Munich for the #coverprwiesn, as I'll be going for the first time (yay!!). I already received my gorgeous Dirndl last week, and this week I decided on the accessories and hair. At first I thought I wanted to wear my hair in a braided up-do, but then decided that a Dirndl + braids would look suuuper "Heidi-style", so I will probably wear my hair in curls, just like in today's tutorial. I have teamed up with KMS California to show you guys that it only takes a few products and about 20 minutes of your time to get easy big curls that will stay in shape all day (and night). To watch the video, click on the image below: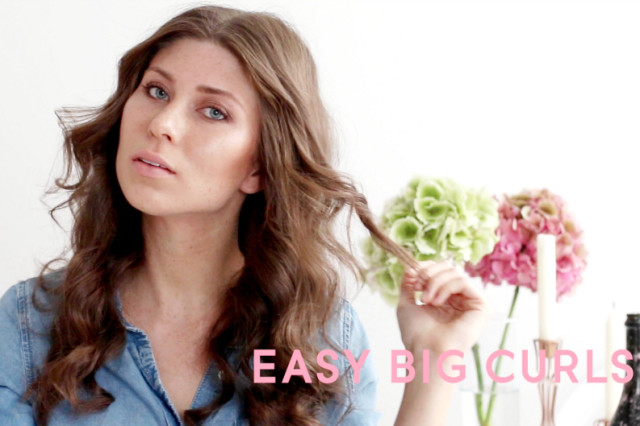 Unfortunately the video is in German, as I simply have more readers from that region and it feels more natural to talk in German. However, there really only is one easy trick you guys need to know about to create these curls: Twist the hair before curling it and make sure to twist it the opposite direction of what you want the curl to be. For me, I like my curls to go outwards from my face. So when I twist the section of hair, I twist it towards my face. Also, in order for the curls to stay put for a long time, your hair needs a bit of texture. When it is freshly washed, it is usually silky smooth and the curls will easily "slip out". I like to prep my hair with a bit of medium hold hairspray, such as the "hair stay" by KMS California before working on the curls. Simply spray it all over, let dry and then brush it out. This way your hair will have a bit more "stickiness" and the curls will stay up much longer! If you guys have any questions, please feel free to leave a comment here on the blog and I'll be happy to answer them!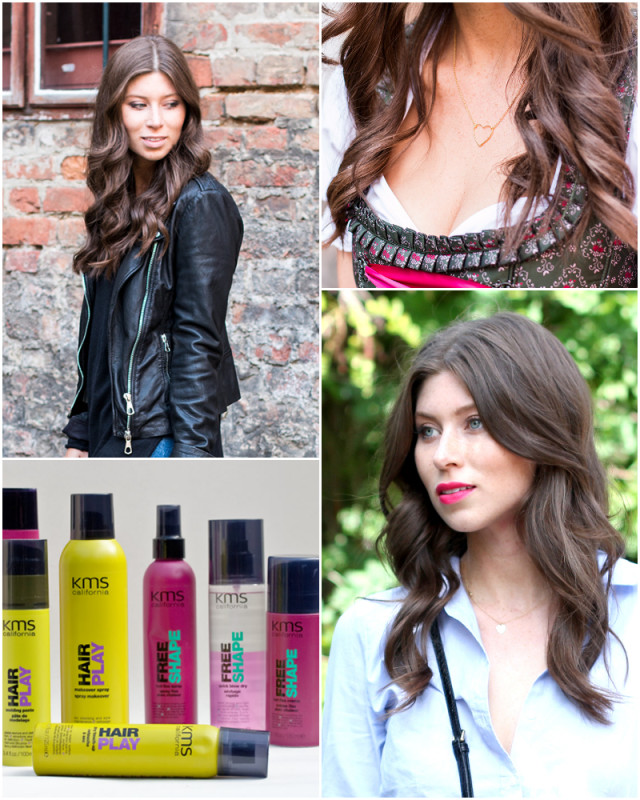 Key players for big curls:
– KMS California "Hair Stay" (medium)
– Babyliss Pro curling iron 19mm
– Remington round brush
Also, be sure to stay tuned for next few weeks as I prepare for the Oktoberfest. Next up: My outfit!