TRAVELS: Formentera & 10Punto7 Beach Club
During our getaway to Ibiza, one of the things that was at the very top of my to-do list was a visit to Formentera, a beautiful little Island, located just a quick 1 hour ferry ride from Evissa town. Originally, we actually wanted to book a hotel there, but our choice of hotel was completely booked due to a yoga retreat, so we decided on a day-trip instead. Unfortunately the weather was kind of mixed all week, and we kept waiting for the perfect day. When we knew it wouldn't come, we went ahead and took the trip anyway. Since our hotel on Ibiza was fairly up north, we took the ferry from Cala Pada, with a quick stop an San Eulalia, which takes about 1.5 hours (slightly longer than from Evissa). The price is 32€ per person round trip, which we thought was totally ok.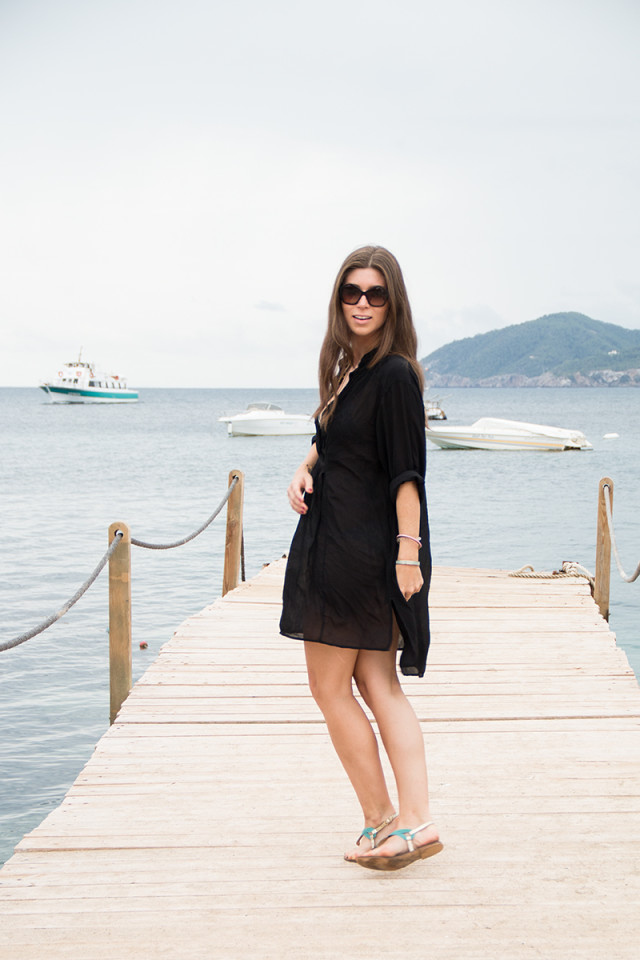 Once we arrived in Formentera, we rented a quad (45€ per day) and started to explore the island. For lunch we decided on the 10Punto7 Beach Club, which I loved. It started to rain while we had lunch, but it was still wonderful to sit on the deck staring into the ocean for hours and drinking tea. Afterwards we ventured out in the rain (after about 5 minutes you simply stop caring) and explored abandoned houses and found a beautiful little cove. The ferry ride home was "interesting" to say the least. The weather had turned really bad by that time and there was a heavy swell – I'll spare you the details of what was going on around us, but I was glad that Mike and I made it back to Ibiza without emptying our stomachs on the way.
All in all, I'd say Formentera is definitely worth a trip, but one day is enough. Maybe just because the weather wasn't so great for us, or because the island is super small – but in the end, Mike and I were glad that we didn't book 2 nights there. Have any of you been to Formentera? What are your thoughts?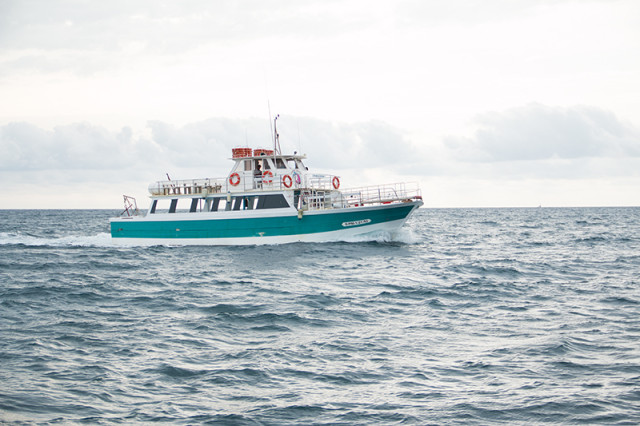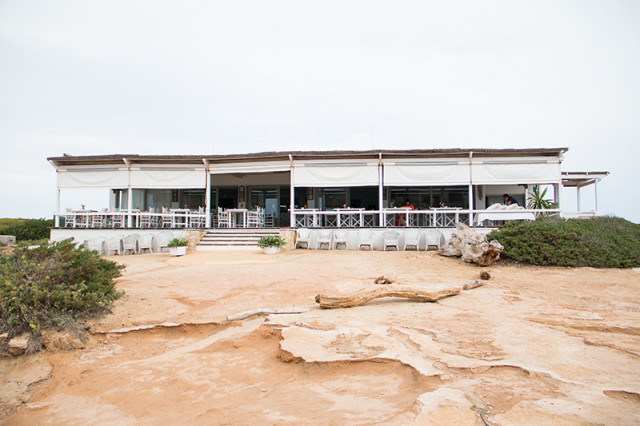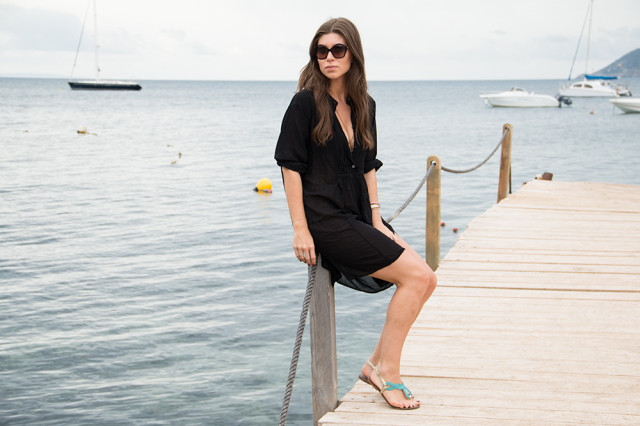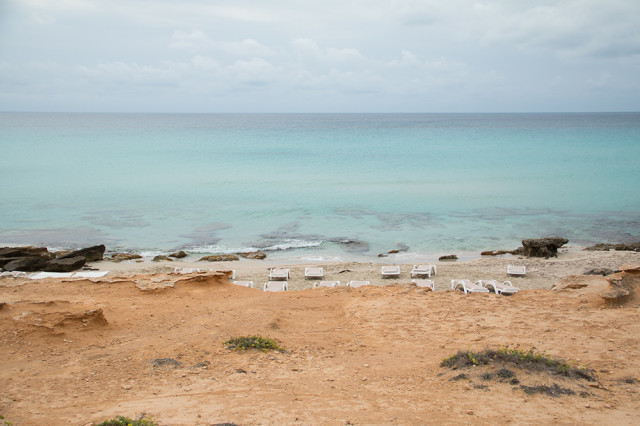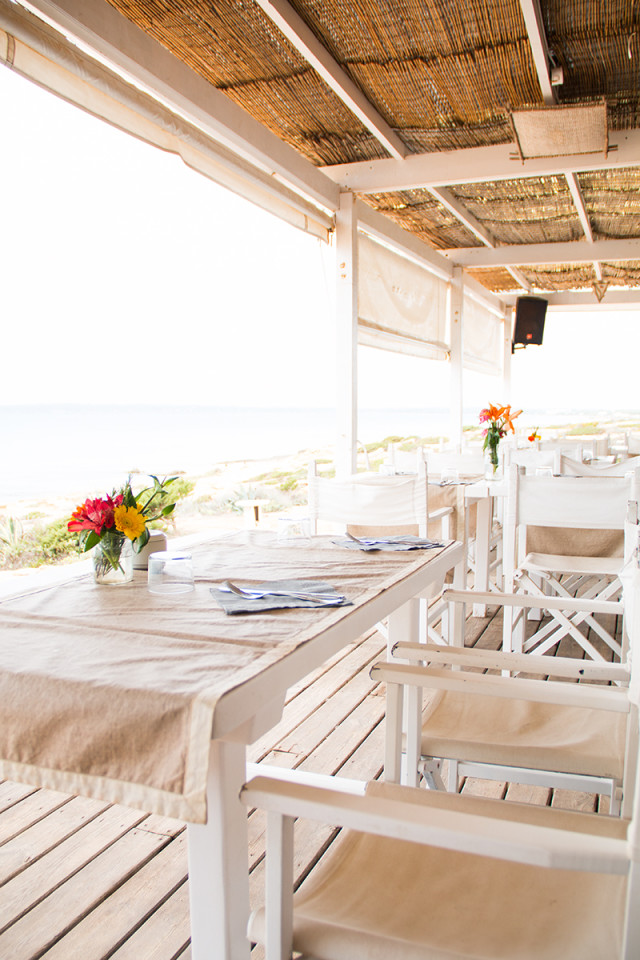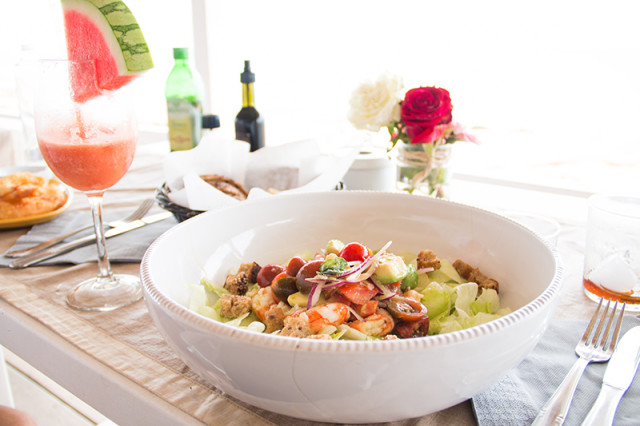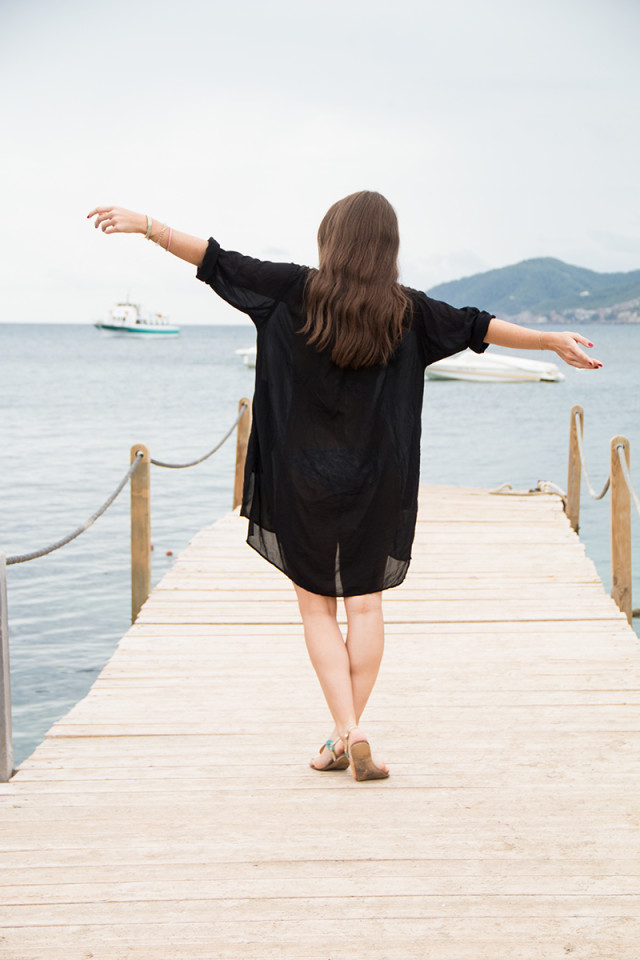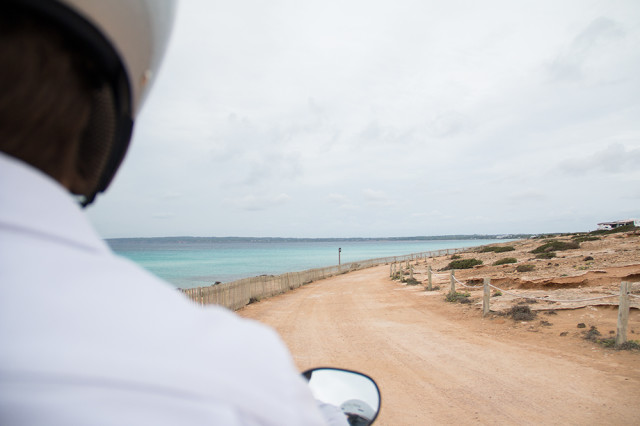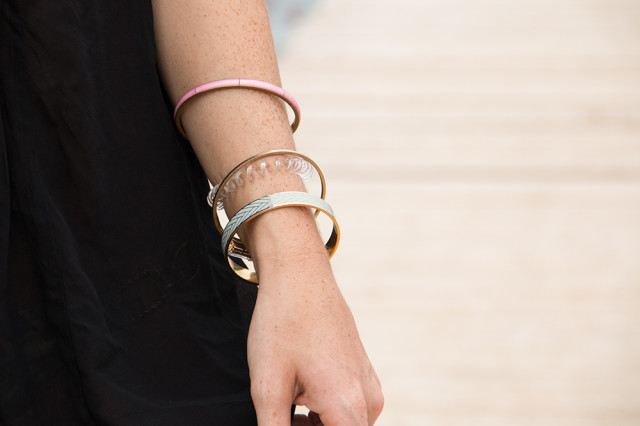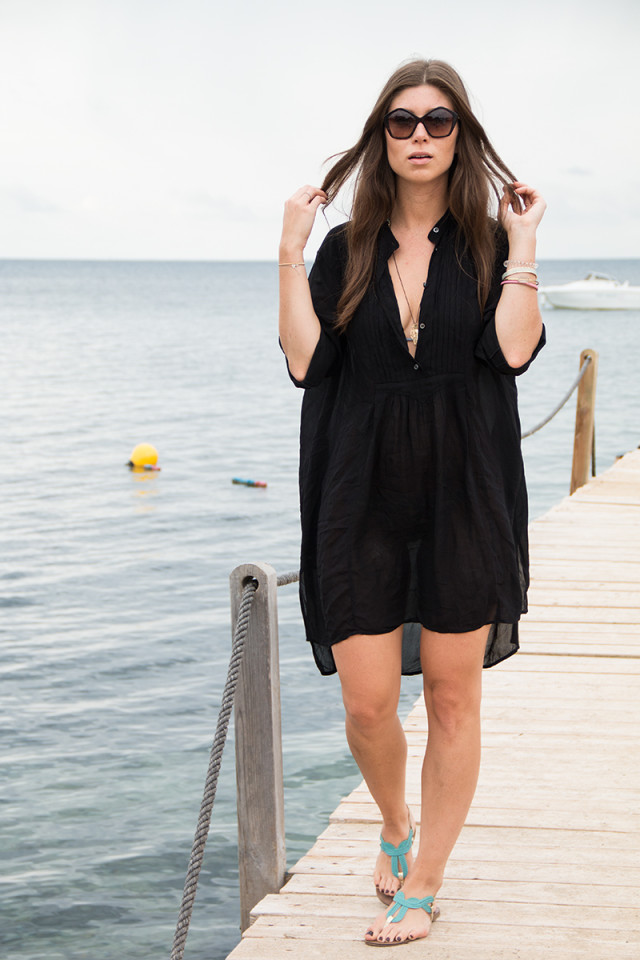 ETOILÈ ISABEL MARANT: tunic
STEVE MADDEN: sandals
MIU MIU: sunglasses
J.CREW: bracelet (blue)
FOREVER XXI: bracelets (pink & gold)

.