TRAVELS: Blue Marlin Ibiza
My favorite part of our vacation in Ibiza were the lazy days spent at beach clubs. The atmosphere is very special. It's a weird mix between total relaxation and party. The two usually don't really go together, but at the beach clubs on Ibiza they do. You lounge on huge day beds while sipping on sangria, occasionally dipping into the ocean and napping in between. Everyone is super laidback and you quickly get to know the people around you.
Originally we had reservations for Blue Marlin Ibiza on Sunday, which supposedly is the best day to go there. Unfortunately it rained all day, so we rescheduled for Tuesday – which ended up being perfect! Even though it was already a little less crowded since the season was coming to an end, we had such a fun and relaxing afternoon. The water is crystal clear and perfect for a little swim in the sun, the food was delicious, the music good and the sangria yummy. Can't wait to go back next year!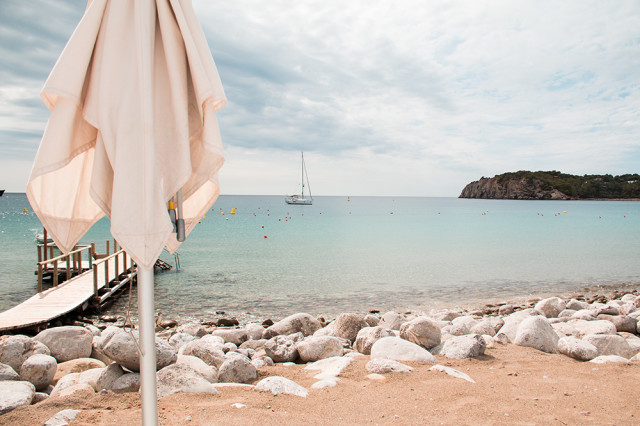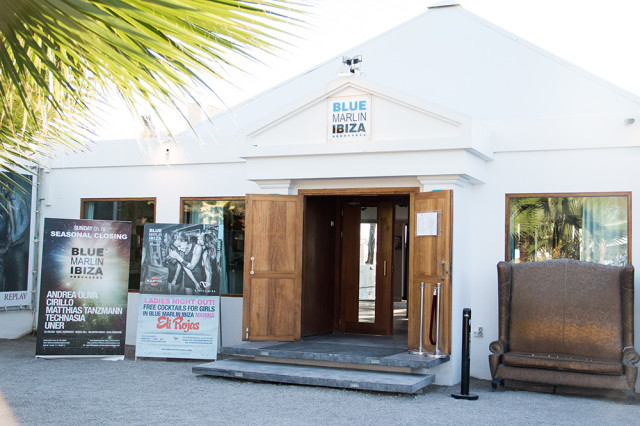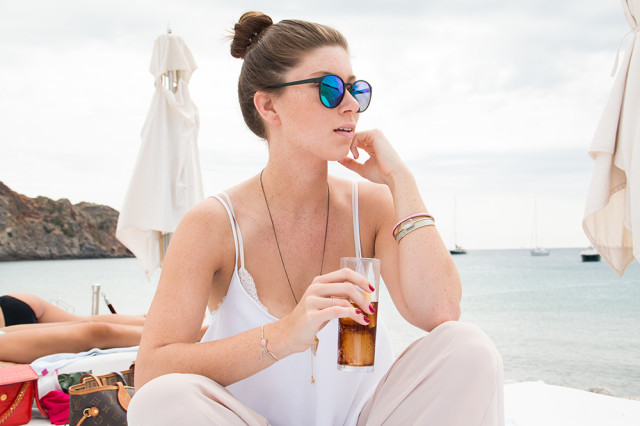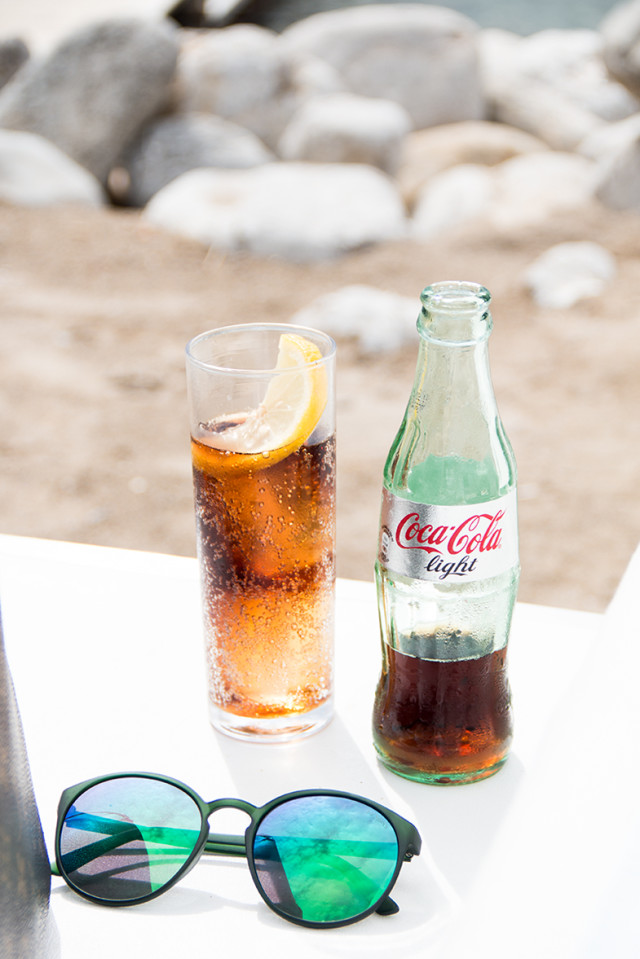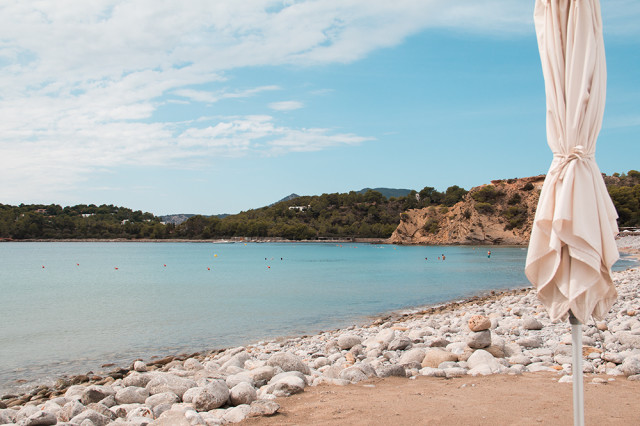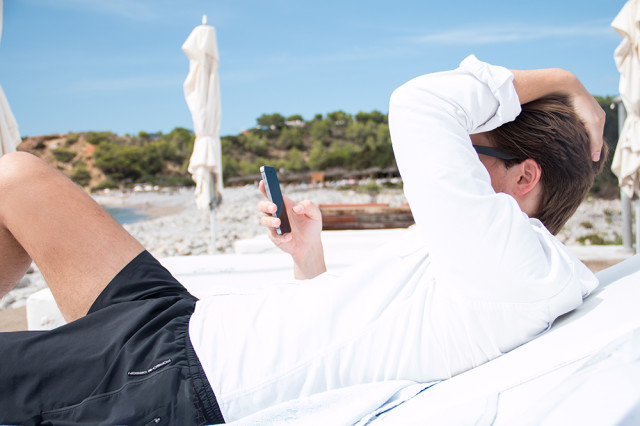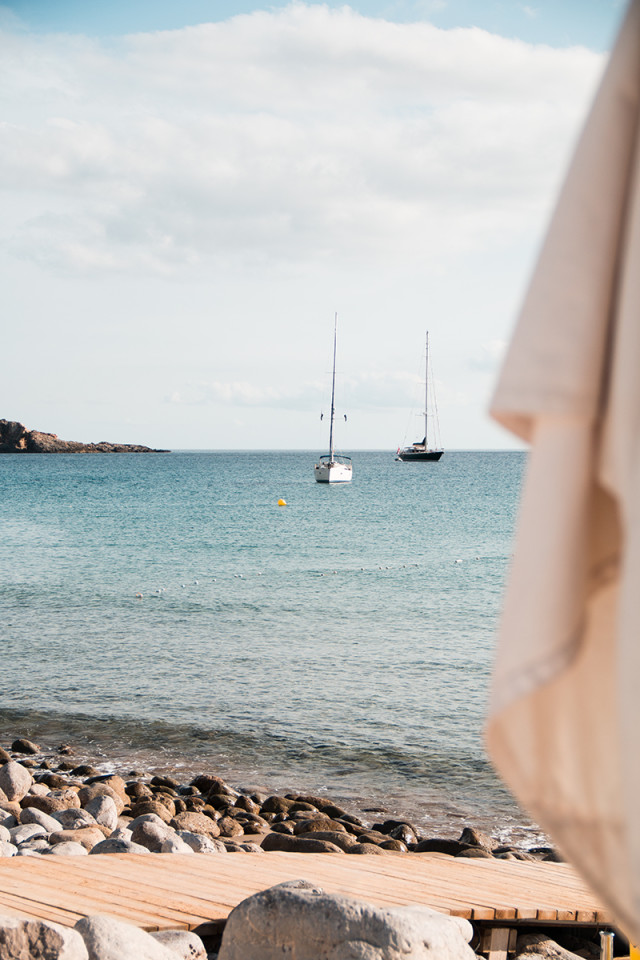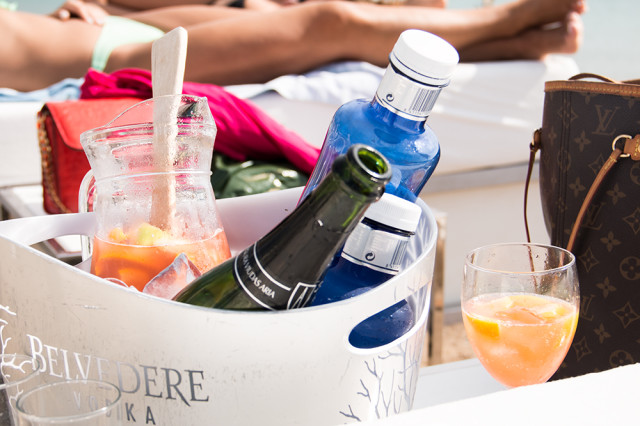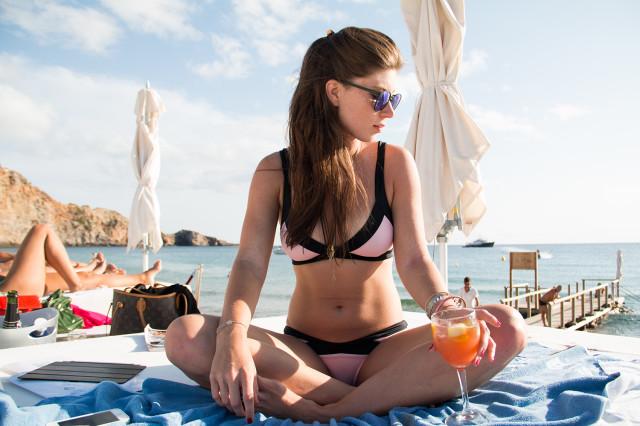 Blue Marlin Ibiza
Playa de cala Jondal,
07840 Ibiza