RECIPE: super easy homemade lemonade
These past few days here in Vienna have been surprisingly warm and sunny – you could almost call it a little preview of summer. And for summery days I love a yummy gold drink with a splash of citrus, so I've been making this super easy homemade lemonade almost daily. Again, not really sure this post deserves the titel "recipe" since it only requires mixing a few ingredients with no measuring, weighing or things of that sort involved. But my cooking (and drink-making) is usually all about easy "recipes" and working with ingredients I have in the fridge, since I mostly just throw together a few things I am craving at that moment. This lemonade was definitely a favorite from the past week, so I wanted to share it with you. And if you're looking for a refreshing cocktail for your next date night at home, girls get-together or BBQ, this also works great with a splash of vodka – just sayin' 🙂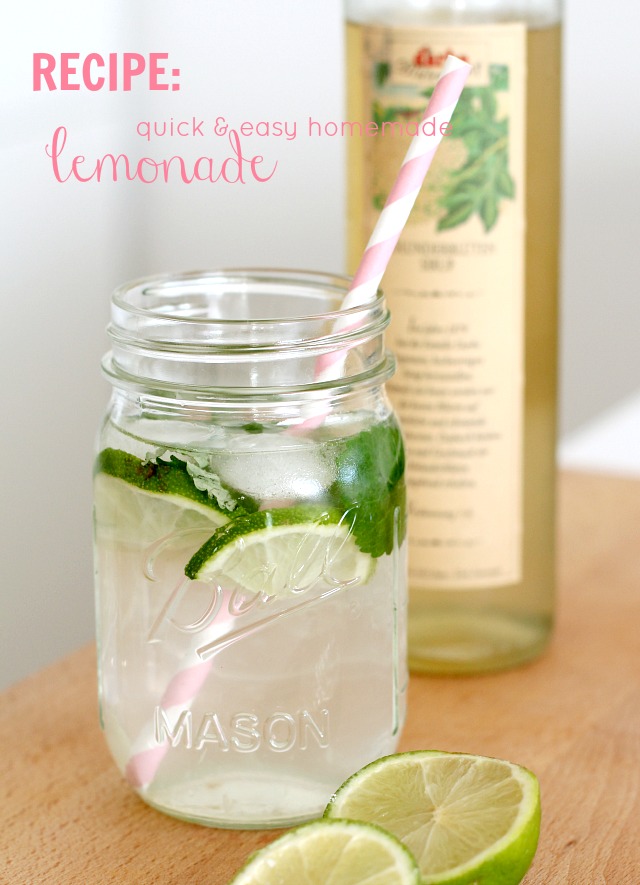 What you'll need:
– soda water or tapwater (if you don't like the bubbles)
– a few wedges of lime (or lemon)
– fresh mint
– a splash of elderflower sirup to sweeten
– a hand full of ice cubes
**2cl vodka (if you're going for the cocktail version)
In a glass, mix some lime juice and a splash of elderflower sirup. Tear up fresh mint leaves and throw in the glass, as well as 2-3 slices of lime. Fill with soda water, add ice cubes and stir. Enjoy!