RECIPE: purple-post-workout-protein-smoothie
While I do workout less than I used to (because for some reason 24 hours in a day just aren't enough lately), I still try to go to the gym at least 2-3x per week. Mike and I just recently discovered that we're actually pretty great workout-buddies (only took 7 years to find that one out …) and we've made it a ritual to hit the gym together. I've also taken on a post-workout-habit of his: The protein shake! He goes for the manly version (just water & protein powder), but that just tastes ewww. So, I decided to throw in a few extra ingredients and created my "purple-post-workout-protein-smoothie". It is so good, makes me full for hours (if I don't have time for lunch, this is my go-to meal) and even looks pretty.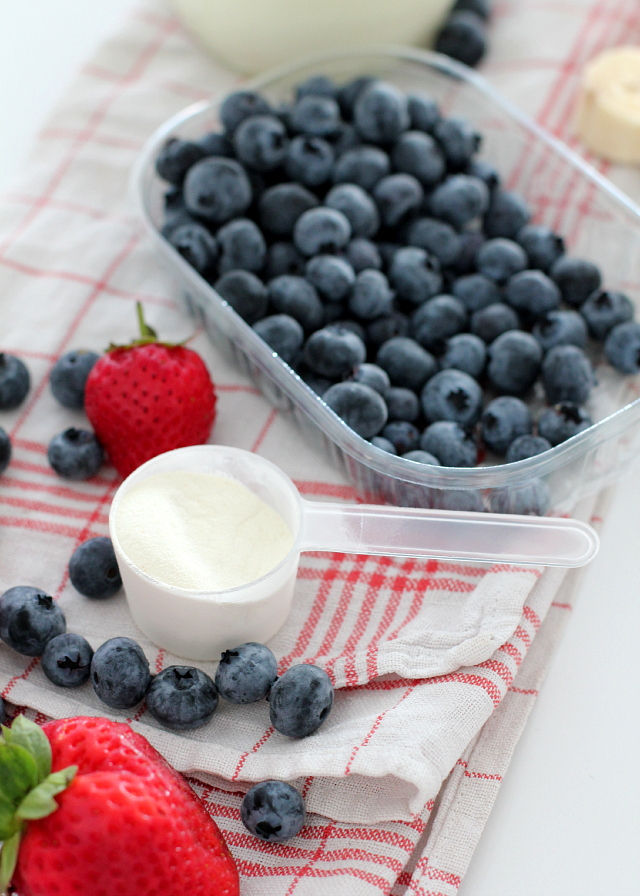 What you'll need: (for 1 serving)
– 1/2 banana
– blueberries
– strawberries
– ice cubes
– milk
– protein powder (we use Peeroton "Whey", which is supposedly really good and doesn't have any extra sugar added)
**Throw everything into a mixer & blend well.