RECIPE: green cleansing detox juice
With summer making a first appearance this week, I have come to the conclusion that it is time to get into bikini-shape (or as close as possible …) to fully enjoy this beautiful weather! Even though I have a fairly healthy diet and eat lots of veggies, a little extra green certainly won't hurt. As much as I'd love to own a juicer, it simply isn't an option right now as our kitchen literally has no space left. But I figured why not try the whole green juice thing in a blender? The outcome was yummy, refreshing, hydrating and super healthy – plenty of good reasons to share with you, right?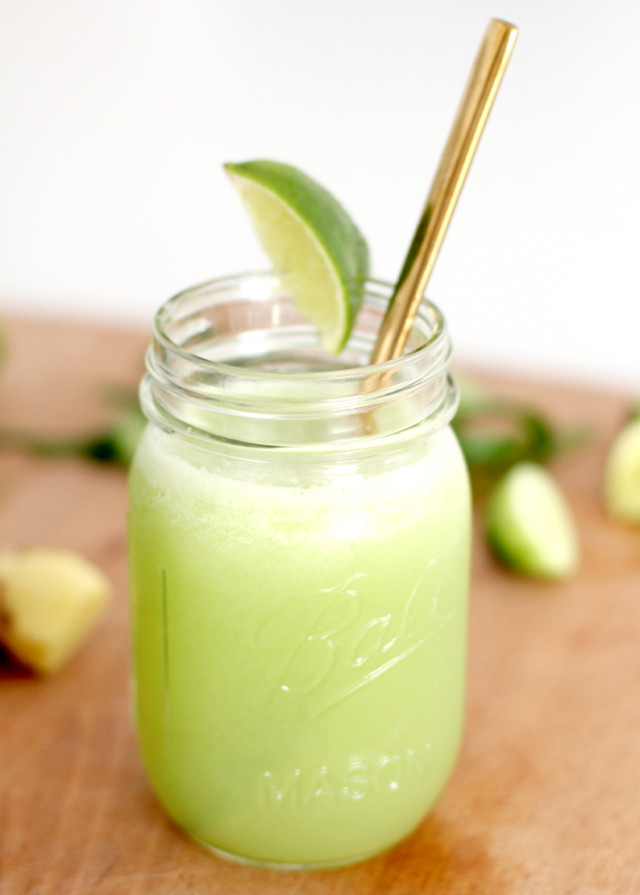 What you'll need:
– 1/2 cucumber
– sliced ginger
– juice of 1 lime
– 1 tsp. honey
– 200ml cold water
– ice cubes
Start by peeling your cucumber and ginger. Then squeeze the lime juice, cut the cucumber into chunks and slice the peeled ginger. In your blender, combine all ingredients and blend until juice/smoothie consistency. Enjoy on a hot summer day!