POP UP STORE | Bloggers' Choice
As some of you may know, the MQ Vienna Fashion Week is currently taking place. While I decided not to attend any shows this year (other than the event for the opening night on Tuesday), I am still participating in this year's fashion week in a different way. I was asked to be a part of the Pop Up Store | Blogger Choice, where each blogger picks local designers and handselects 10 – 15 pieces from each designer to be sold exclusively at the "freiraum – quartier 21 – MQ" from September 12th until the 15th.
I have to admit, Vienna has some pretty great designers to offer, but in the end I wanted to pick something that reflected my personality and my style. I tried to think about the things that are important to me when choosing and outfit, and I ended up deciding on APreciouZ for their stunning & colorful statement necklaces, as well as Pia Mia, which is a label that works with very high-quality materials to create simple pieces in a beautiful neutral color palette. I think the combination of timeless tops and sweaters, paired with big, colorful necklaces pretty much represents my style perfectly and I am super happy with my choice. For everyone that wants to see for themselves, be sure to stop by the Pop Up Store and support our amazing local designers!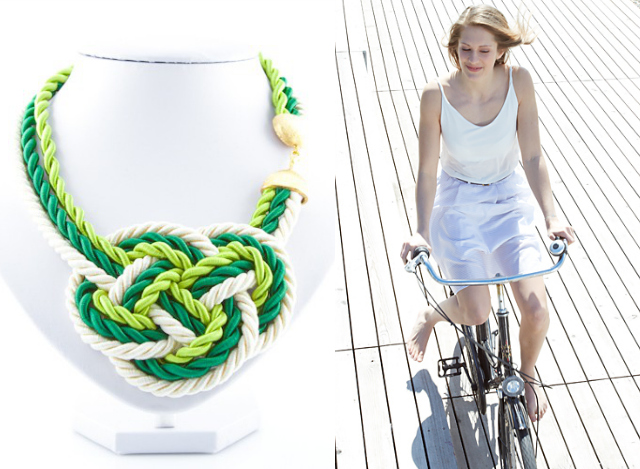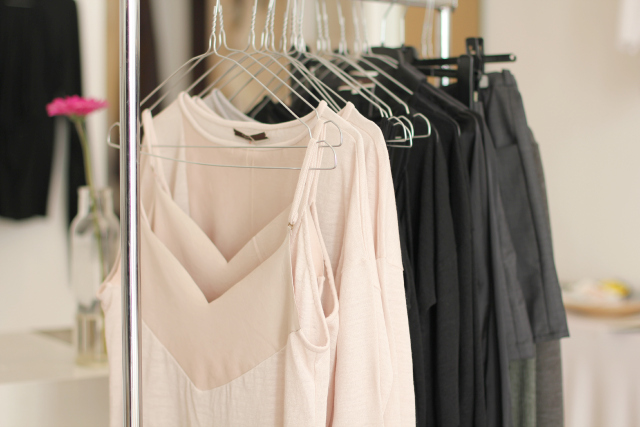 On Tuesday I stopped by Pia Mia to pick out the items that I wanted to feature for the Pop Up Store. Amongst my favorites are the airy spaghetti strap tops and summer sweaters, both with amazing leather insets. I also am in love with their little boutique store – so much stunning natural light, big windows & great product presentation. Vienna definitely needs more of those cute little stores!
Pia Mia 
Schœnbrunnerstraße 65
1050 Wien
T & F +43 1 890 44 72
post@piamia.at
Atelier PreciouZ