OUTFIT: treat yourself.
As we are slowly but surely creeping up on the end of the year, it is time to start thinking about Christmas presents. I love gifting others and am proud to say that it is November 7th today and I already have my boyfriend and best friend covered for this year. Way ahead of the game, right? As much as I love surprising other's with the perfect present, I am also a firm believer in treating yourself to celebrate accomplishments and to remind yourself of the success you've had. I have always been that way, but especially since becoming self-employed it has become really important to me to give myself a little something every once in a while to remind myself what all of the hard work is for. "To me, from me" is something that makes me proud. I still remember the first designer bag I ever purchased when I got my first job after college, or the ring I bought myself for my 25th birthday. As hard-working women in 2016, I feel that we are in charge of our own happiness – and sometimes that requires a present or two.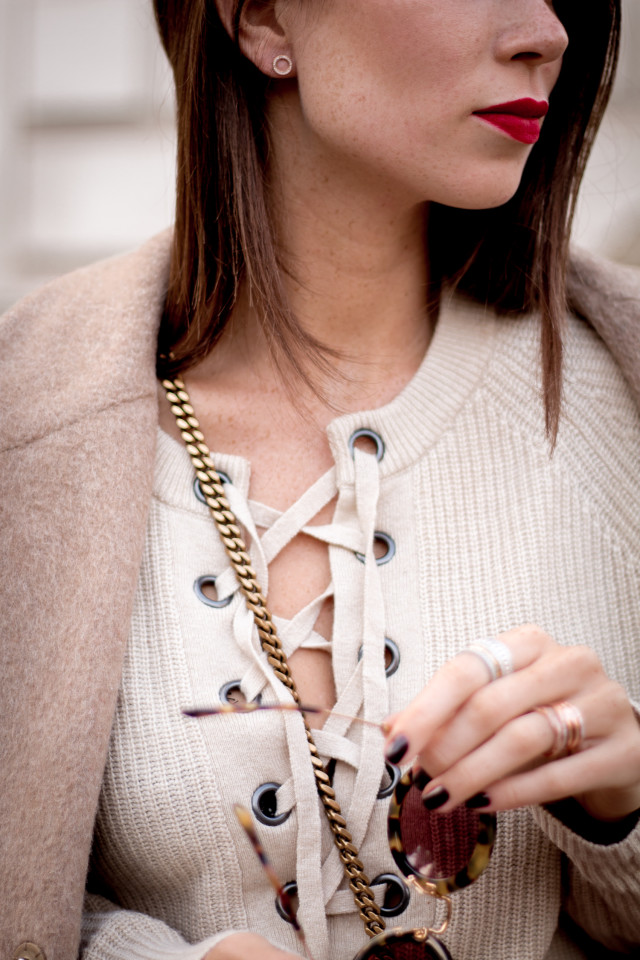 This year has been one of the best yet and the relaunch of The Daily Dose was one of the most memorable moments of my career so far. I am so proud to see what our baby has become and absolutely love how it has grown up with us. We've put a ton of time and effort into it, but it has totally paid off and our vision has definitely come to life over the past 3 years. That's why I think PANDORA's idea to "treat yourself" this season is more than fitting! My collection of PANDORA rings has continuously grown over the past years (just like I have as a person), but I've never had any earrings from the brand. That's why I decided to treat myself with the most perfect sparkly round studs as a reminder of how much I have gotten to experience, travel and accomplish this past year. Add some red lips and my favorite rings stacked, and I am ready for this holiday season!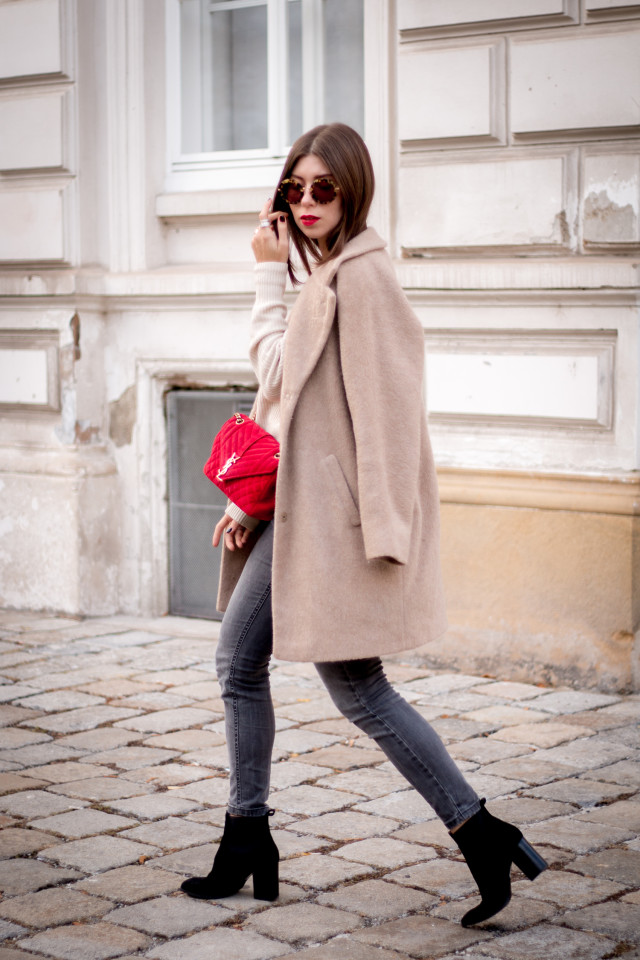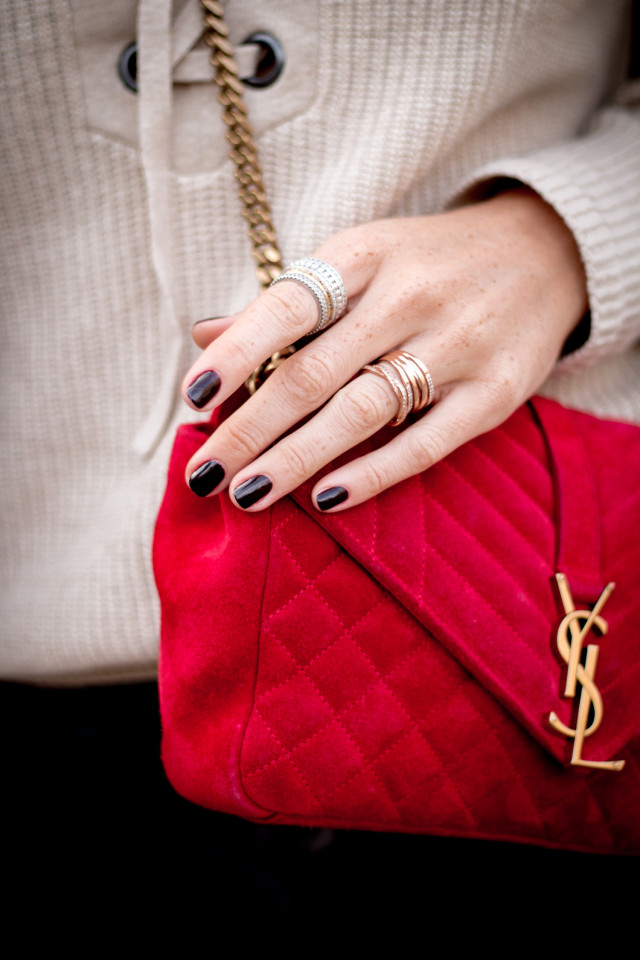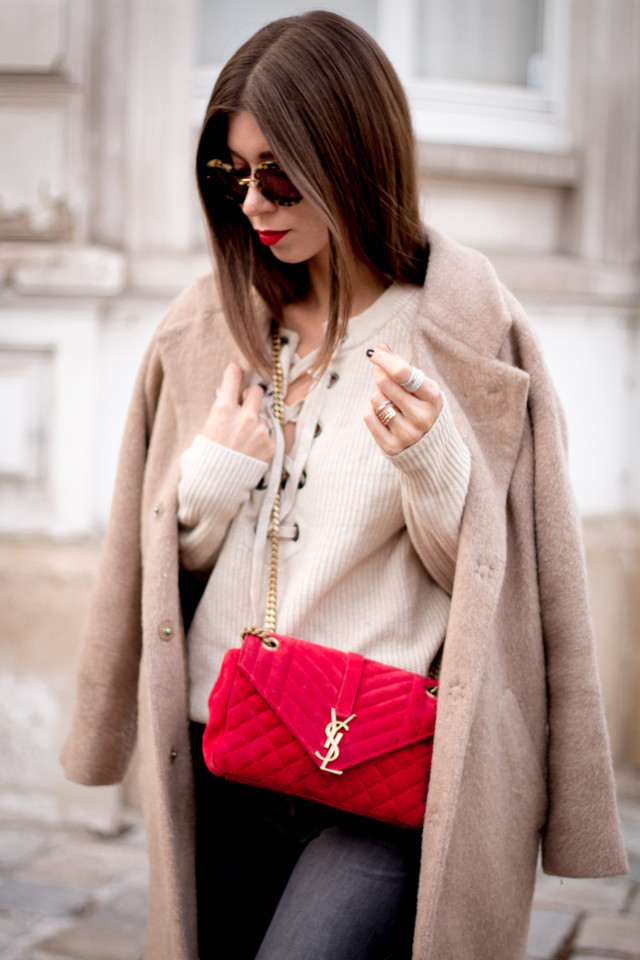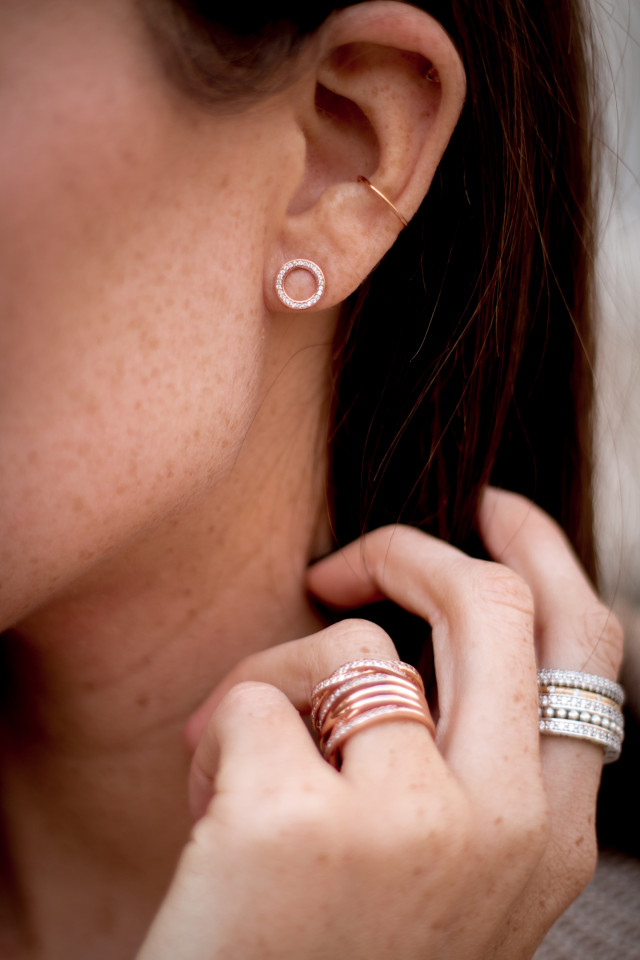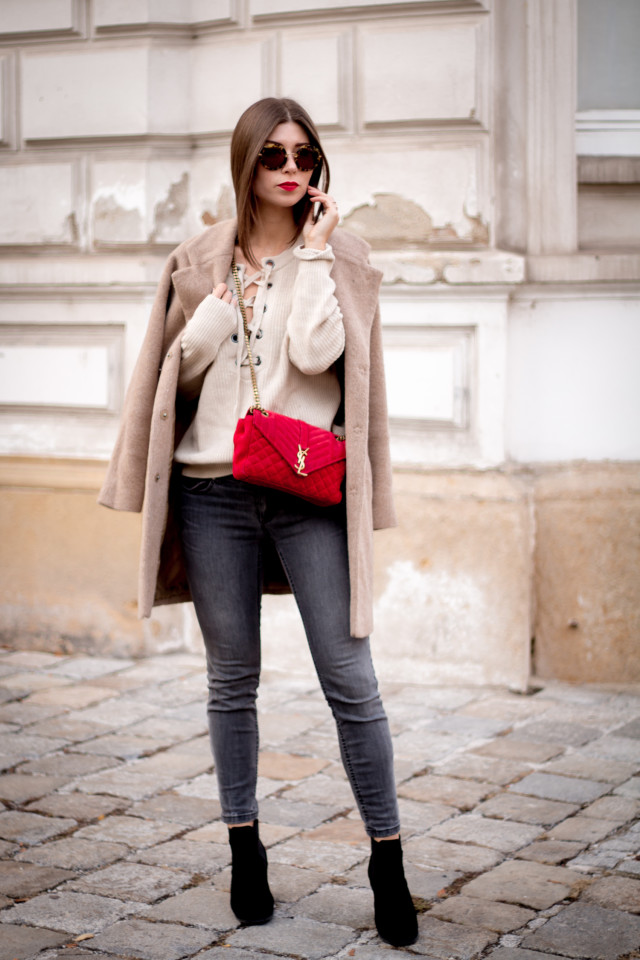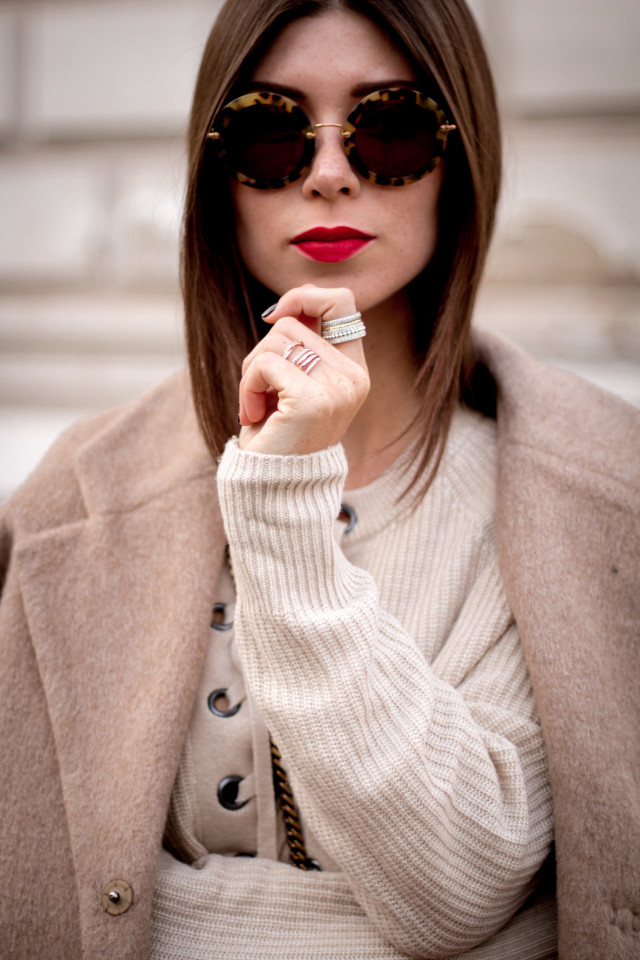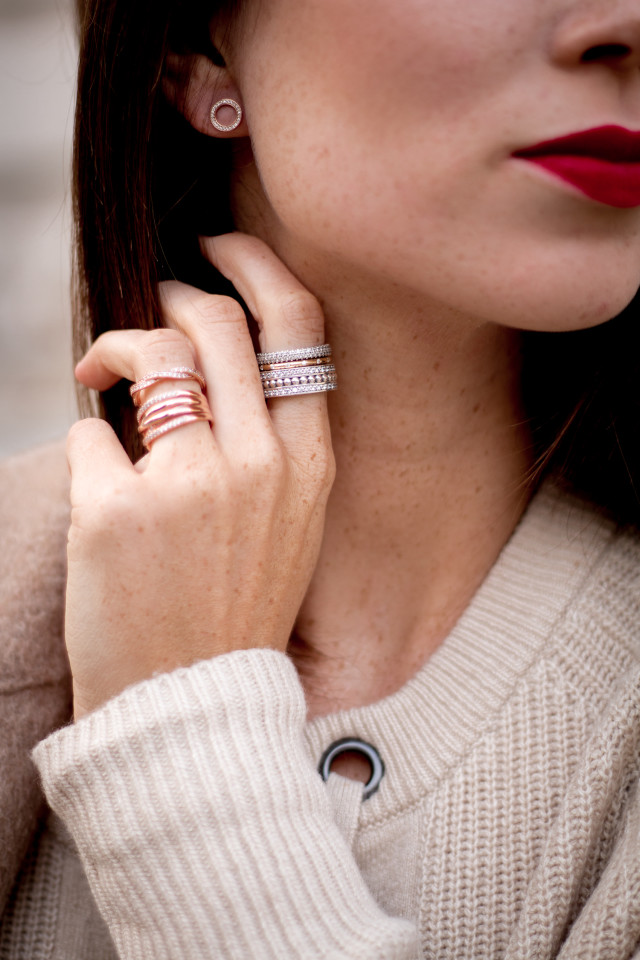 SET: sweater & jeans (similar)
HALLHUBER: coat
SARENZA: ankle boots
PANDORA: jewellery
SAINT LAURENT: bag
M.A.C.: "he said she said" lipliner (worn as lipstick)
MIU MIU: sunglasses

*in sparkly collaboration with Pandora.
[thefeedproducts style='four']