OUTFIT: heavenly steps with Tod's Gommino
The older I get, the lower my tolerance for uncomfortable shoes seems to get. I've recently decided to opt for sneakers instead of ballet flats when traveling or sightseeing, and last week my first pair of heavenly Tod's "Gommino" moccasins finally arrived. I grew up seeing my mom's best friend basically living in Tod's. She's the typ of lady who's outfits are always perfect without looking like she tries too hard. Casual, elegant and sophisticated. Now, of course I am a bit younger than her, but paired with the right pieces, the moccasins easily work for someone in their twenties, just like they do for someone in their forties. To me, Tod's loafers and moccasins are a timeless classic that everyone should own at one point in their life!
If you also own some Tod's loafers or moccasins, be sure to check out the special site dedicated to Gomminos and share your own contribution of how you wear your Tod's Gomminos!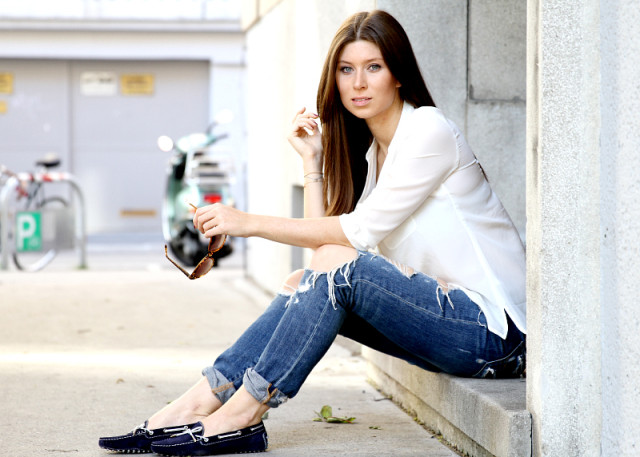 HALLHUBER: silk blouse
ABERCROMBIE & FITCH: jeans
TOD'S: gommino mocassins
MANGO: sunglasses
*photos by Lotta Heiler
*in collaboration with Tod's