OUTFIT: stepping into fall.
Admittedly, with the weather this past week and my current view being palm trees and the beach in Miami, it is hard to think about the temperatures dropping. Fact is, however, that fall is right around the corner and prepping for a few more layers other than shorts worn over a bikini can be a lot of fun and bring some fresh wind into your wardrobe. Usually, I belong to those people that want to shop season pieces right when the season is in full force (ie. denim shorts and summer dresses in August, boots in November). Well, unfortunately, that is not how the fashion world operates and the time to start shopping for fall is now – if not two weeks ago.
Just in time for the new season, Peek & Cloppenburg has finally launched their online shop here in Austria, bringing more than 20.000 products right to your laptop screens. Not to mention free shipping, pick-up and returns in their stores and a 30-day return policy. In other words: stepping into fall has never been easier! That's why I had a look around their new in section for today's outfit to share some of my personal must-haves of the season with you guys. I have a feeling that the Drykorn knit sweater paired with the military-style blouse and destroyed denim will be my ultimate go-to look this autumn. To dress things up a bit, I also picked a beautiful patterned scarf by Marc Cain, which I intended for fall but have been wearing nonstop since it arrived (so many of you already asked about it on Instagram and Snapchat). If you ask me, getting excited about new pieces to wear is the best way to embrace a new season, even if it means saying good-bye to swimwear and sandals.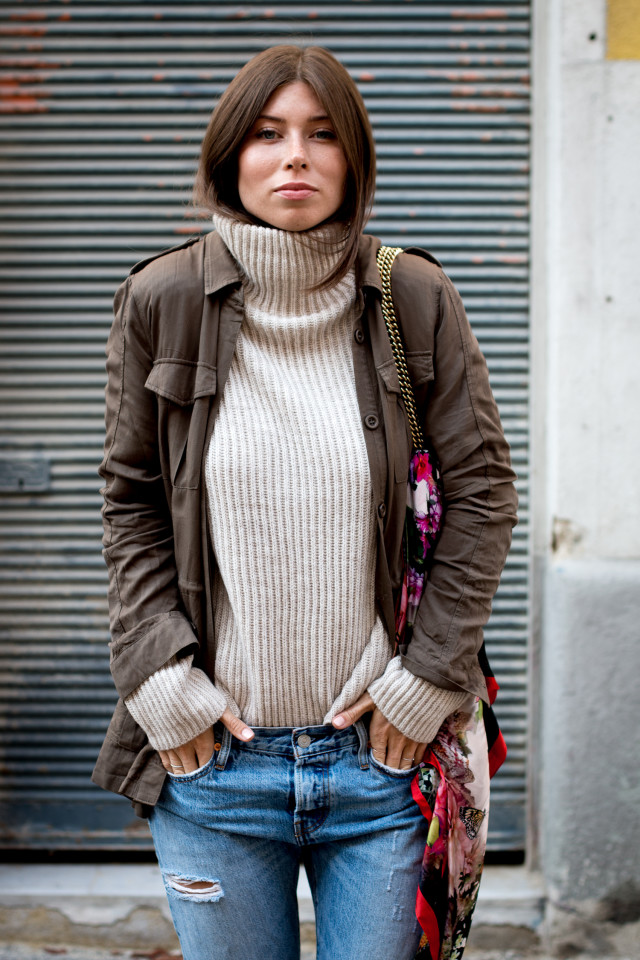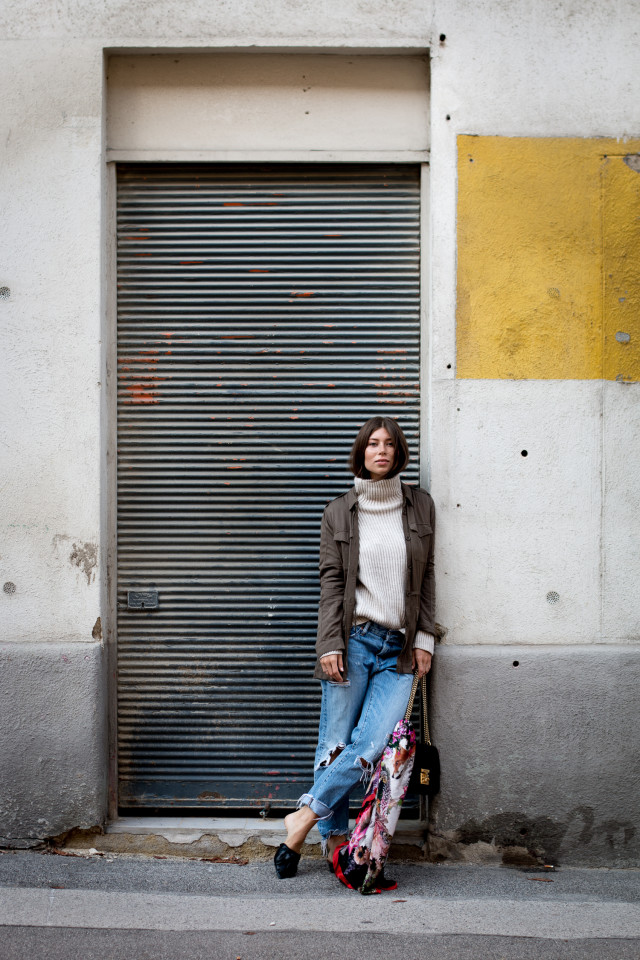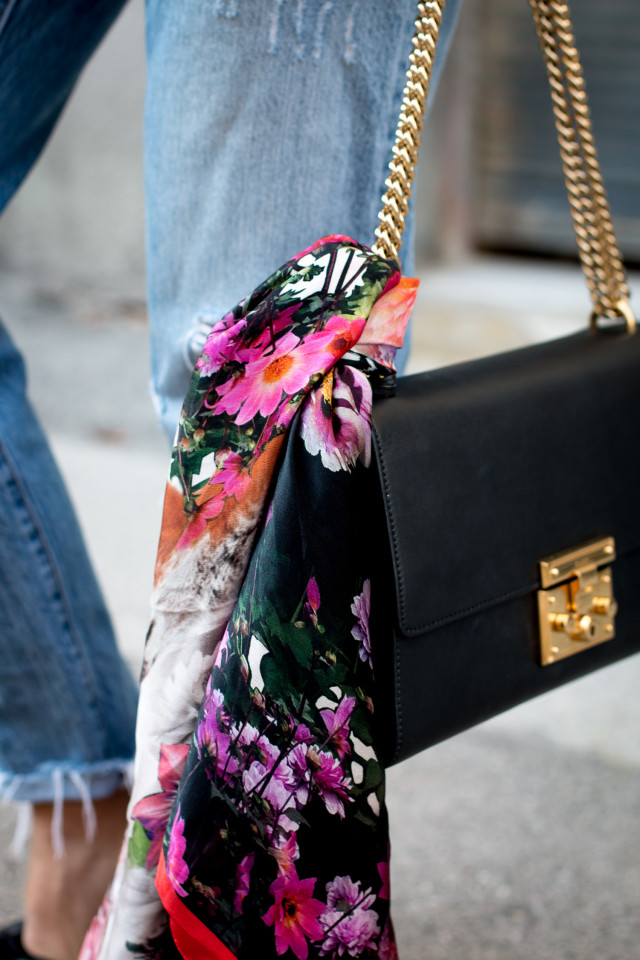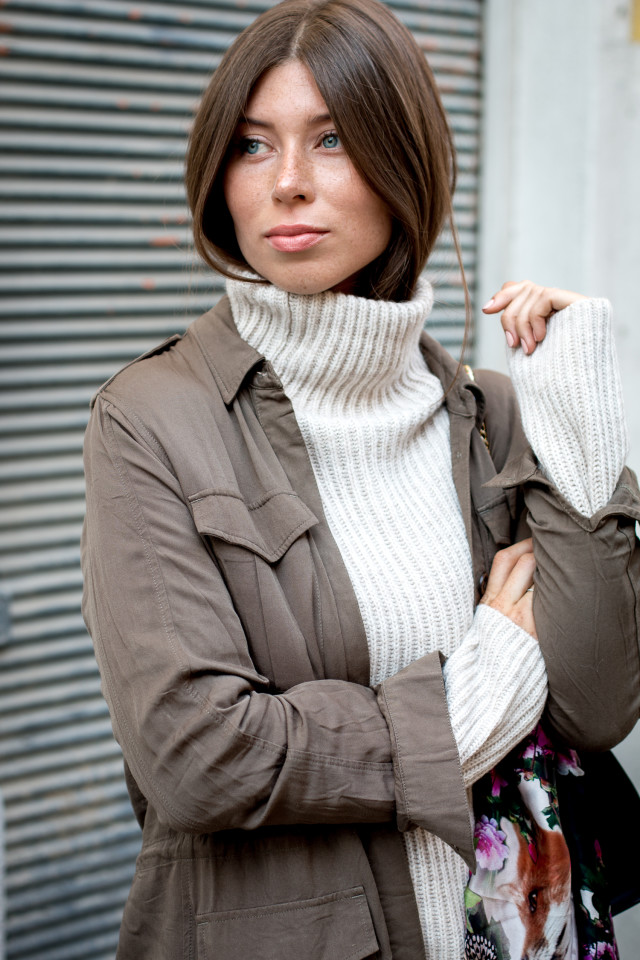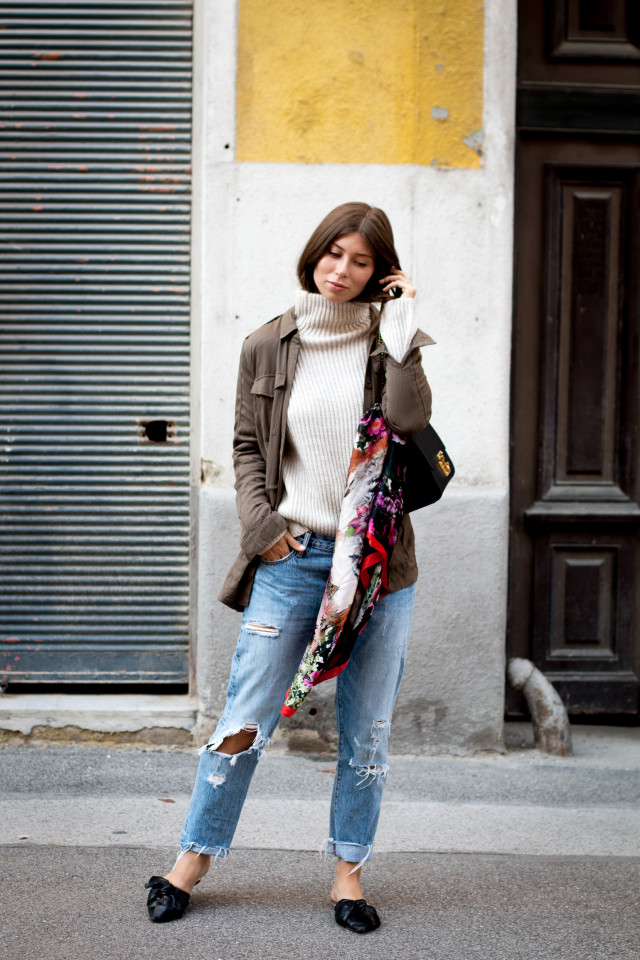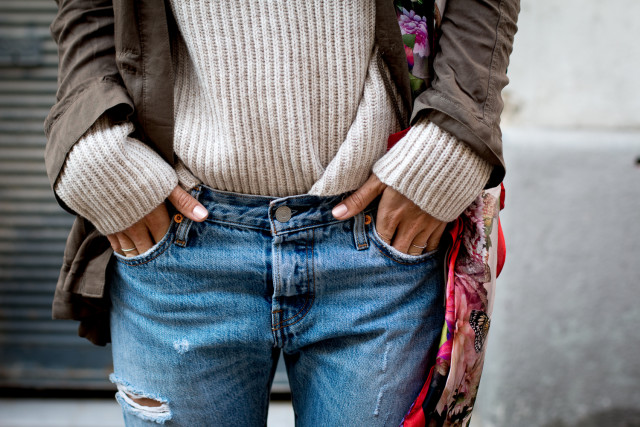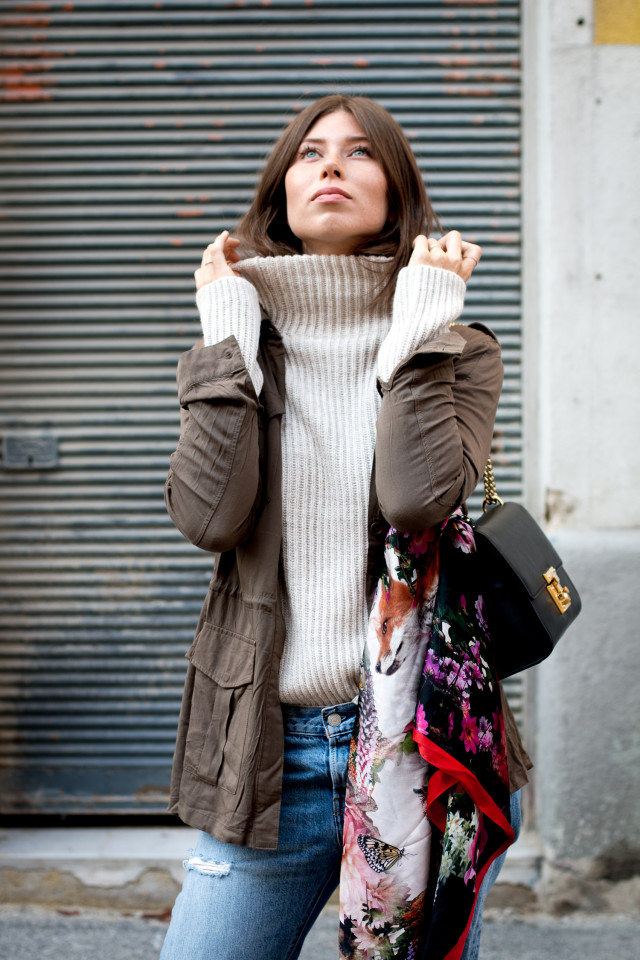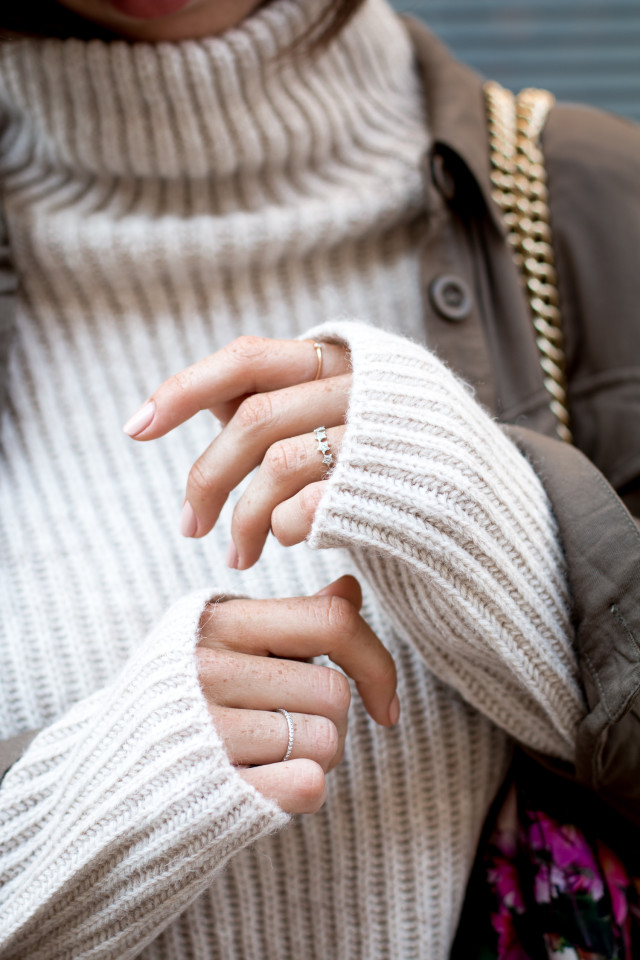 DRYKORN: sweater
ONLY: military blouse
LEVI'S: jeans
MARC CAIN: scarf
ZARA: slippers
GUCCI: bag
*in friendly collaboration with Peek-Cloppenburg.at