OUTFIT: palms & tiles
I wish I could shoot in beautiful Marrakech every single day. Palm trees and patterned tiles everywhere you look. Combine that with a pretty sunset and I am one happy camper.
Everytime we left the hotel, I made sure to dress accordingly. Morocco is a Muslim country, which means that women don't show much bare skin. Maxi dresses and airy palazzo pants are the perfect piece for those occasions, and I love to pair them with a silky top and light blazer or jean jacket.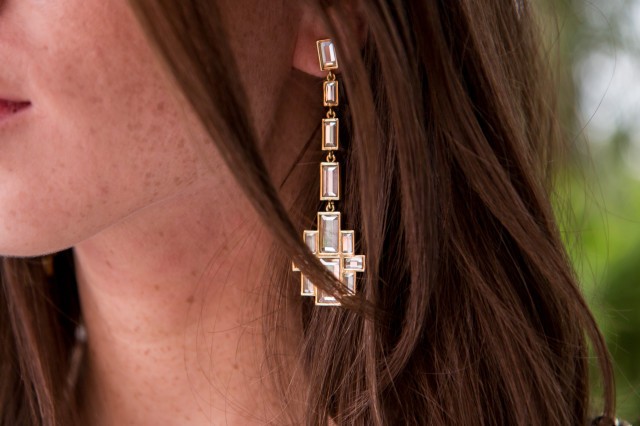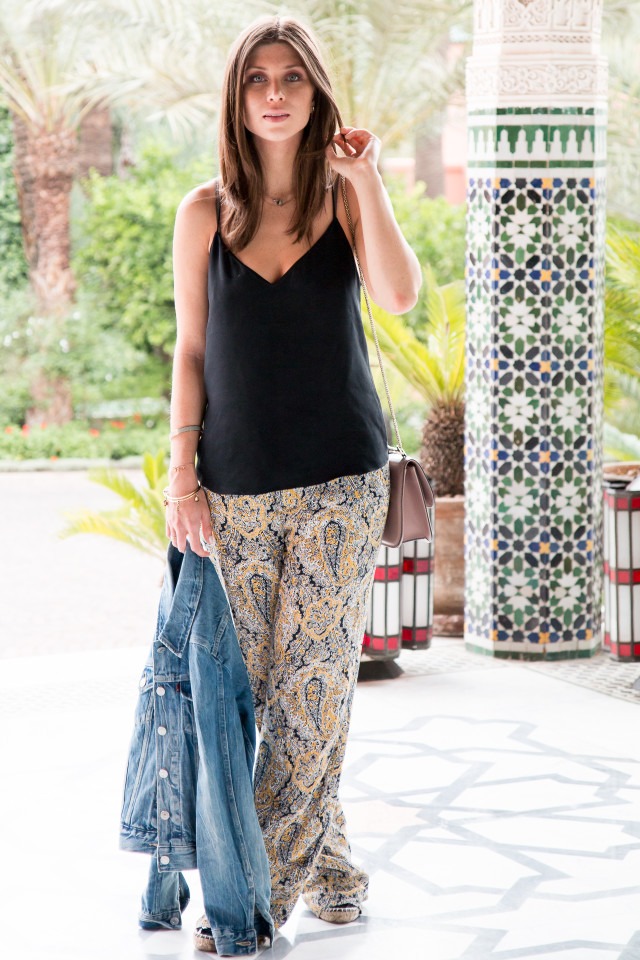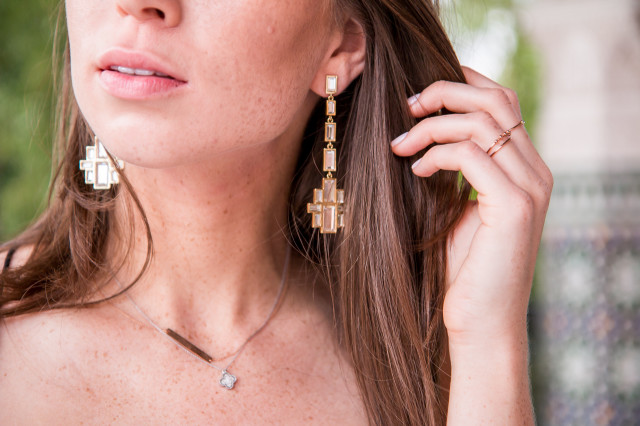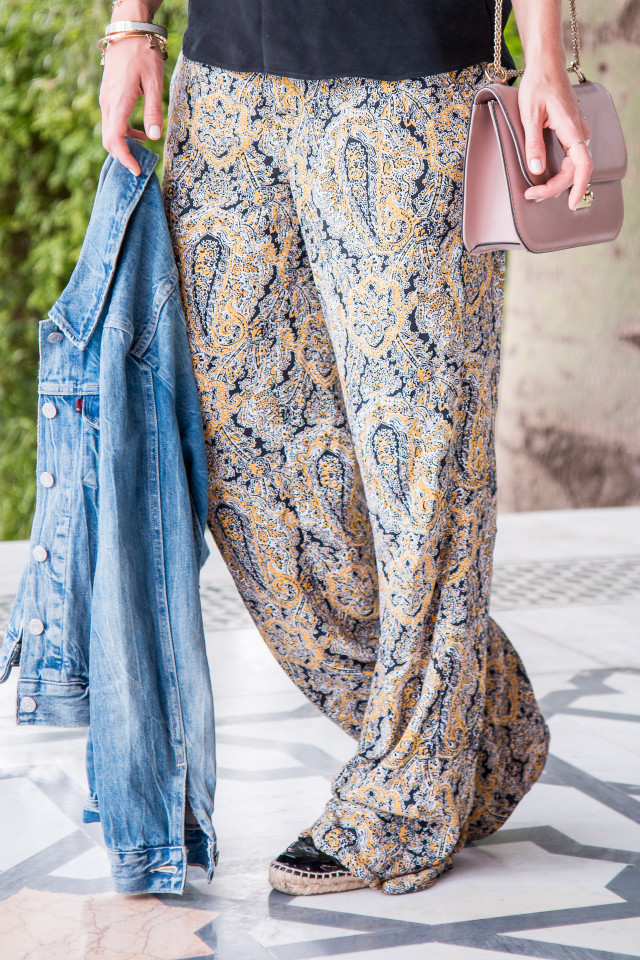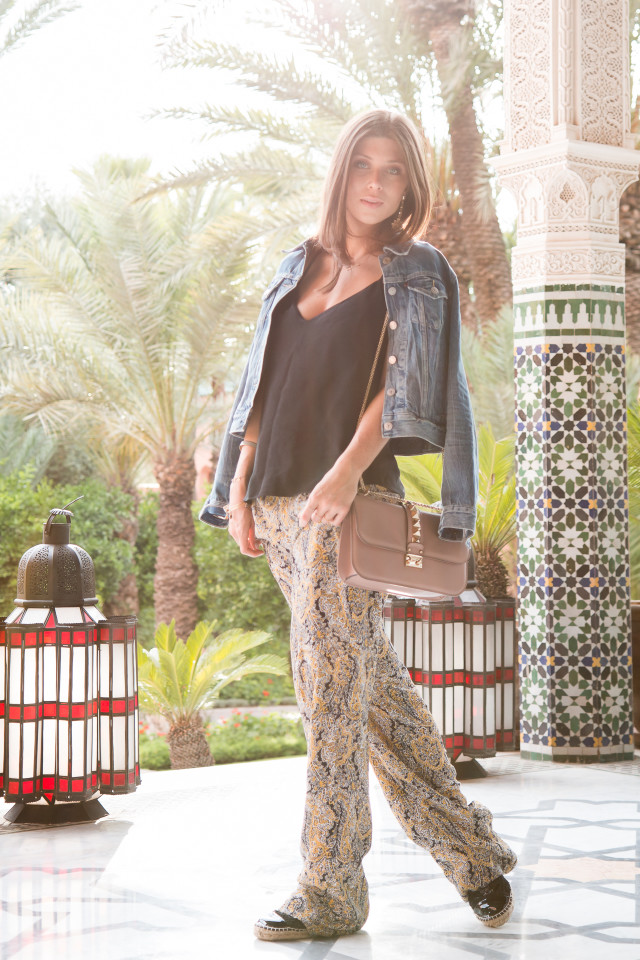 ZARA: pants
J.CREW: silk camisole
LEVIS: jeans jacket (very similar)
VALENTINO: bag
CHANEL: espadrilles
ISHARYA: earrings (matching hand chain)