OUTFIT: palm trees & paisley prints
Last week, Kathi and I took off for a few days of sunshine. A short but sweet trip to Ibiza was the perfect way to say goodbye to Summer, recharge our batteries a bit and explore the beautiful island. While I am currently back at the office, wearing multiple layers, including a thick sweater, I'll try to hold on to those warmer days a bit longer with the posts coming up this week.
First up: One of my favorite looks from Eivissa. Paisley prints are usually something I try my best to stay far away from, but these wide-legged pants have turned out to be a big hit in my closet this Summer. Fun fact: I purchased them in early April, with the thought of how perfect they would be for Ibiza. Little did I know I'd be wearing them on the island just a few months later. I love a touch of boho, but think it is important to balance it out with sleeker items, which is why I paired my new silk blouse by JOUUR with the pants and layered necklaces.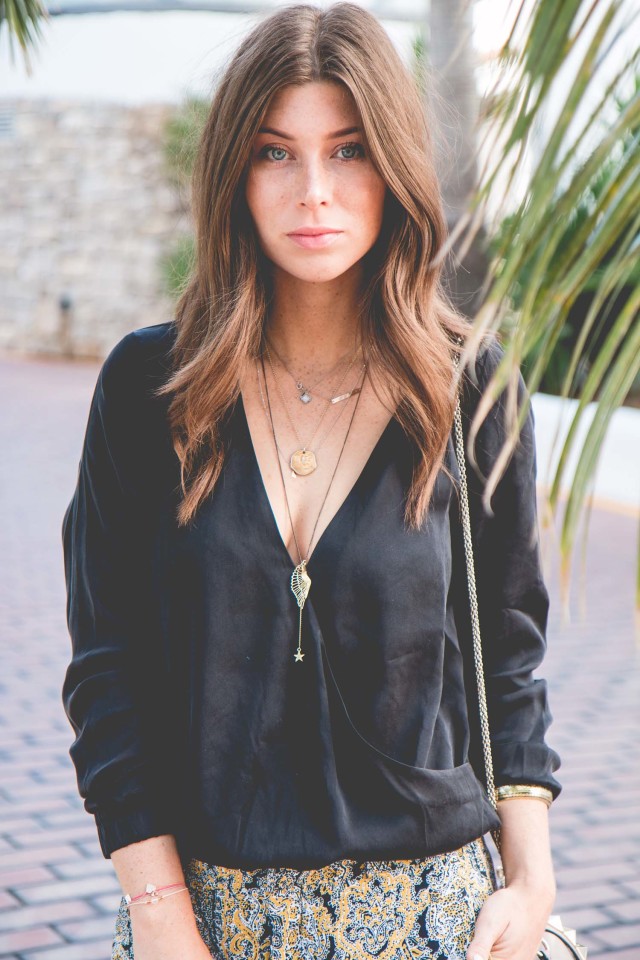 Speaking of my new blouse, I have to admit to a serious #girlcrush when it comes to Jessie of Journelles. She is someone who has helped pave the way for all the bloggers in the German speaking region and I think it is so incredible to see her do her thing. Not only is Journelles a great success, but her new clothing line JOUUR is incredible with timeless pieces made of the most amazing materials. And no, she did not pay me to say these things, I simply feel that every once in a while it is important to give credit where it is deserved. Awesome girls, doing awesome things ♥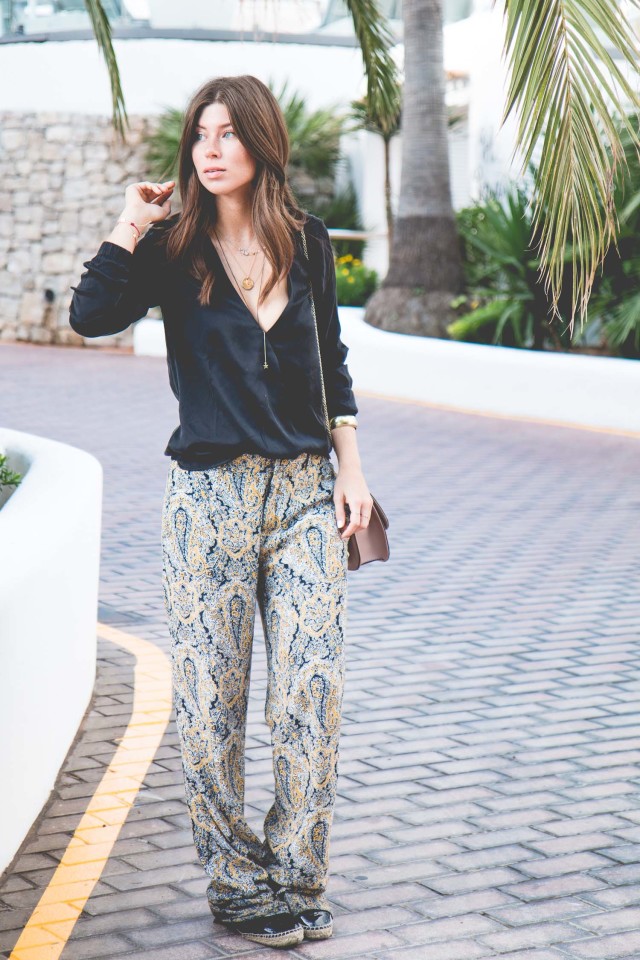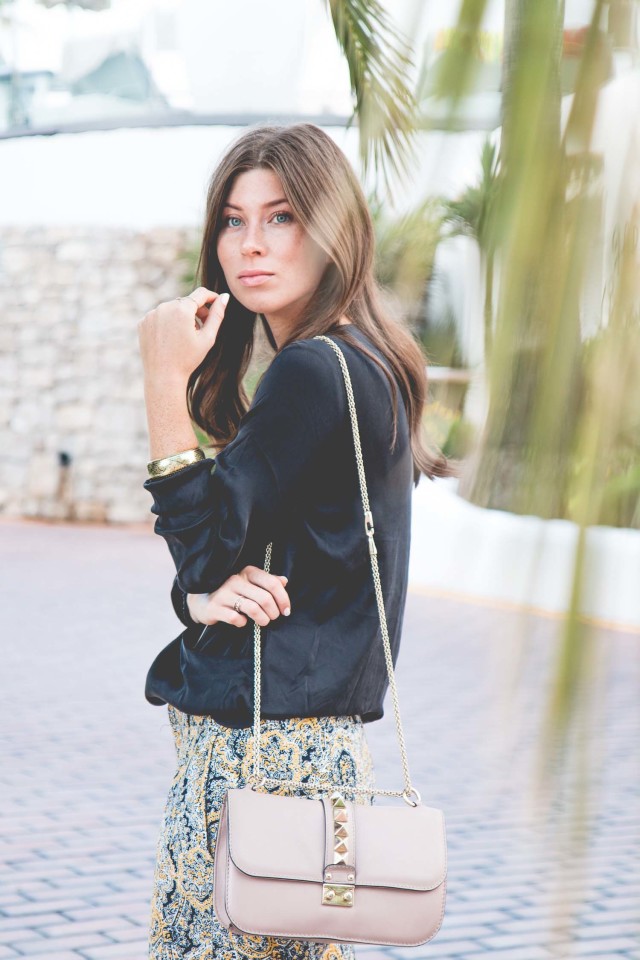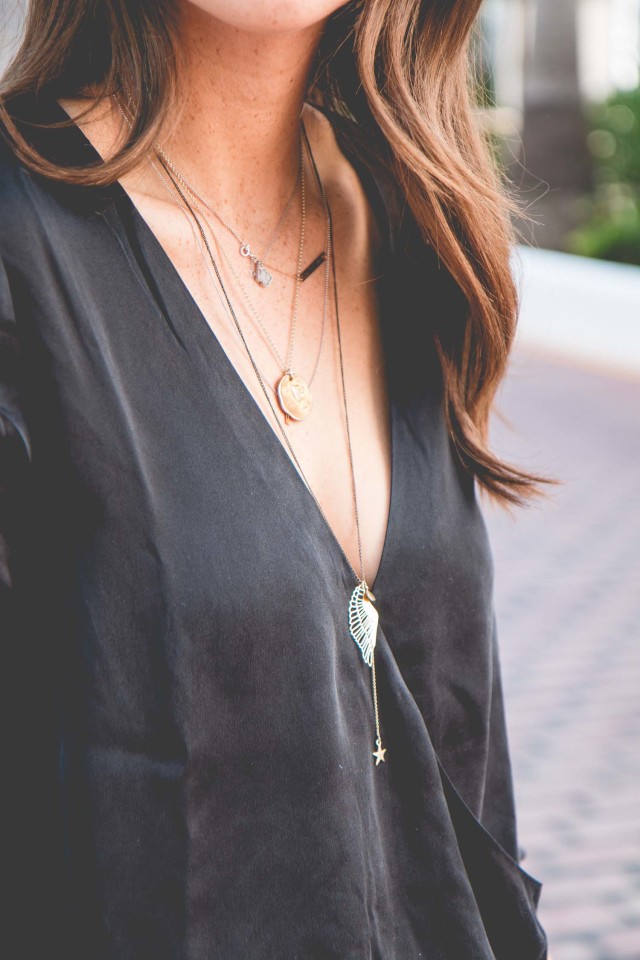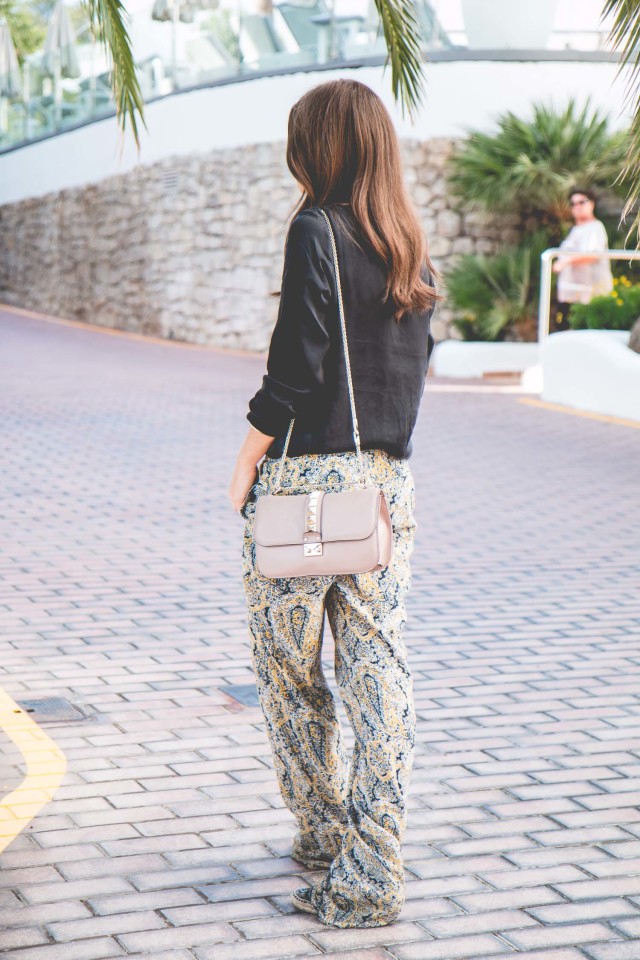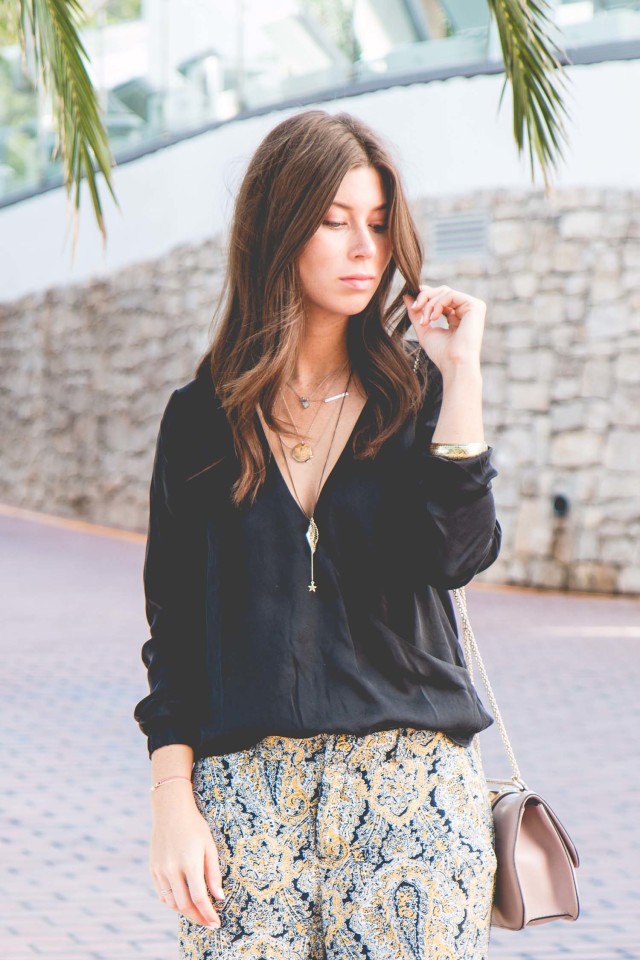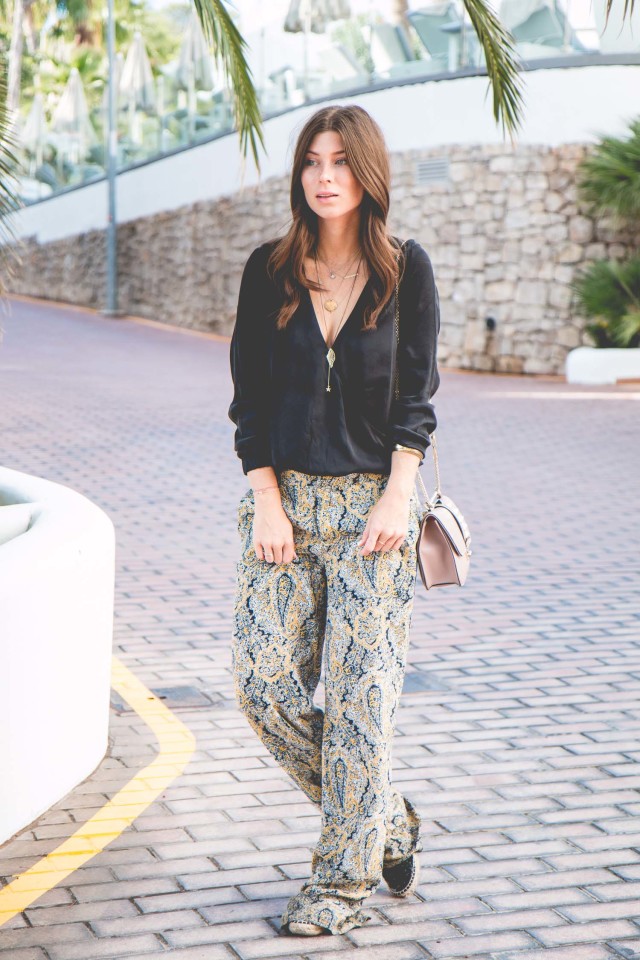 ZARA: paisley print pants
JOUUR: silk blouse
CHANEL: espadrilles
VALENTINO: medium lock bag

[thefeedproducts style='four']