OUTFIT: northern lights.
Before you guys get your hopes up: Unfortunately I did not see any northern lights during the short 2-day trip to Iceland. The rain was fairly omnipresent, making it impossible to see any northern lights. None-the-less, our hotel had a stunning and super cozy bar called Northern Lights Bar. I can only imagine how breath-taking it must be to see the lights from a spot like that. Yesterday was particularly gray for most of the day, but for some reason rain is only half as bad when you are hanging out in a beautiful spot with a warm vest on and a cup of peppermint tea or hot chocolate. The view was incredibly calming and the landscape impressive despite the bad weather. In other words, no complaints!
While I lived in leggings and thick socks for most of the trip, I did decide to get a bit more creative for breakfast yesterday. Boyfriend jeans, my favorite layering top of the moment and those super fluffy slippers were the perfect companions for a Sunday in Iceland.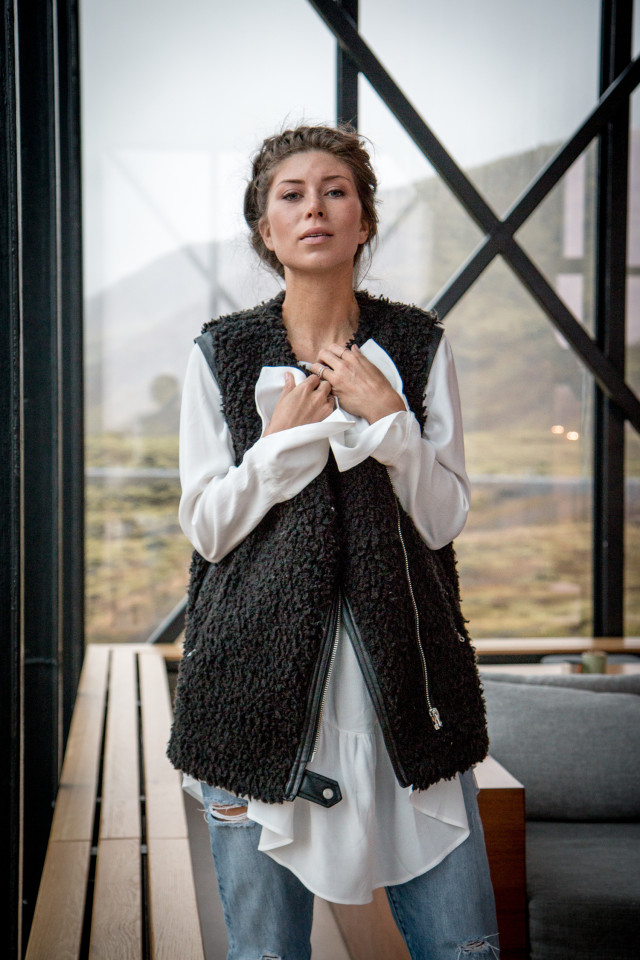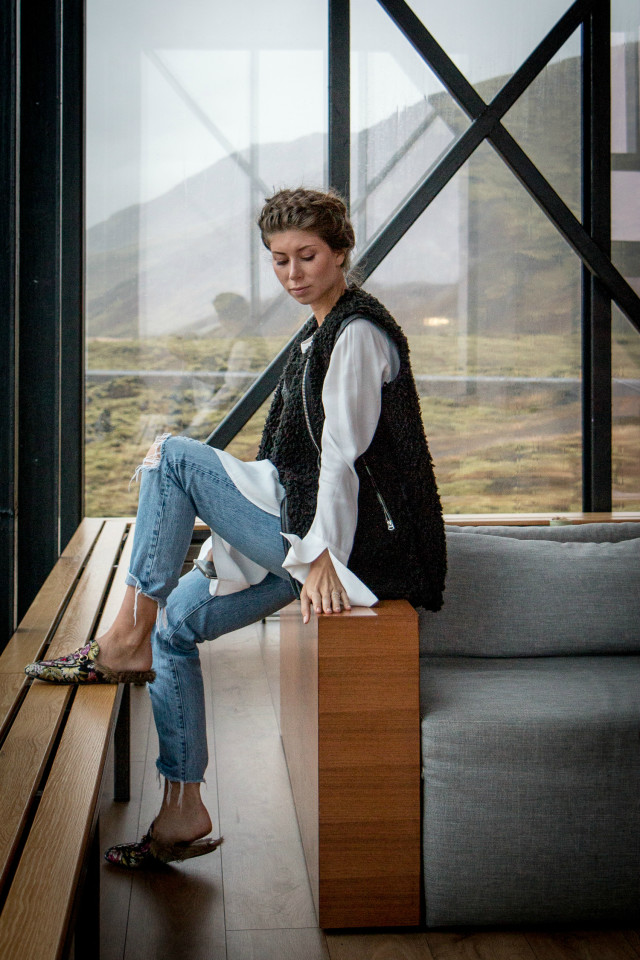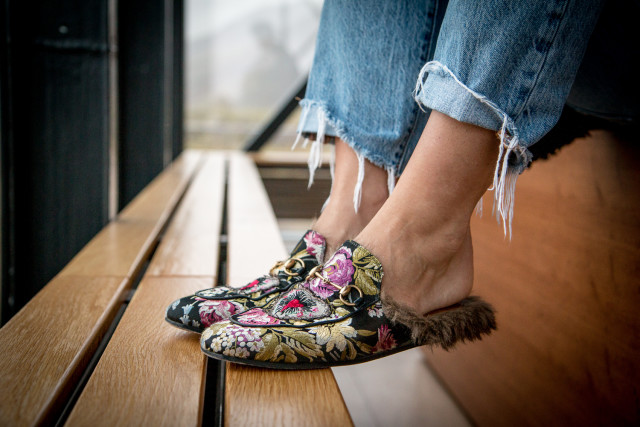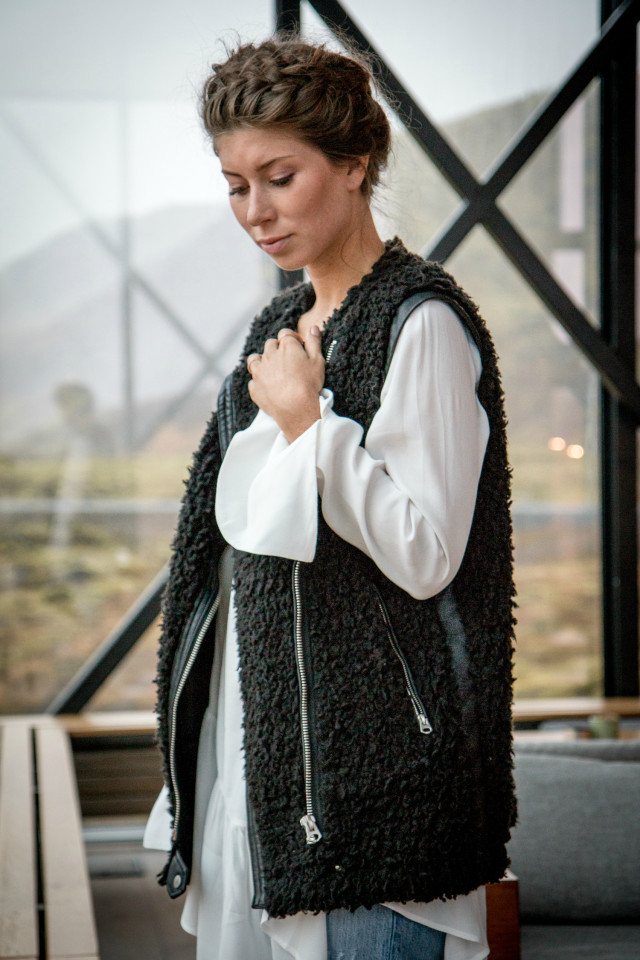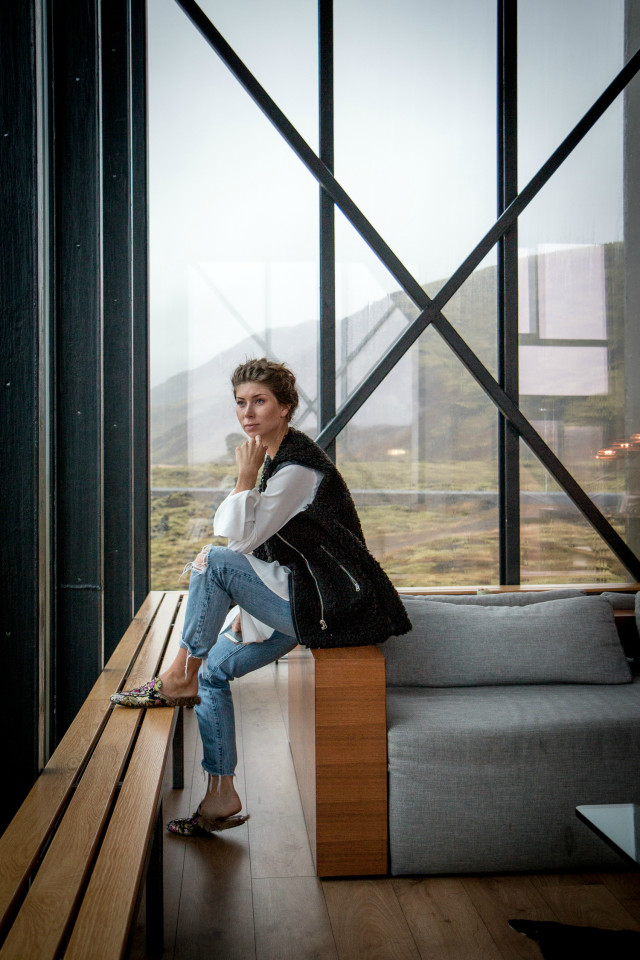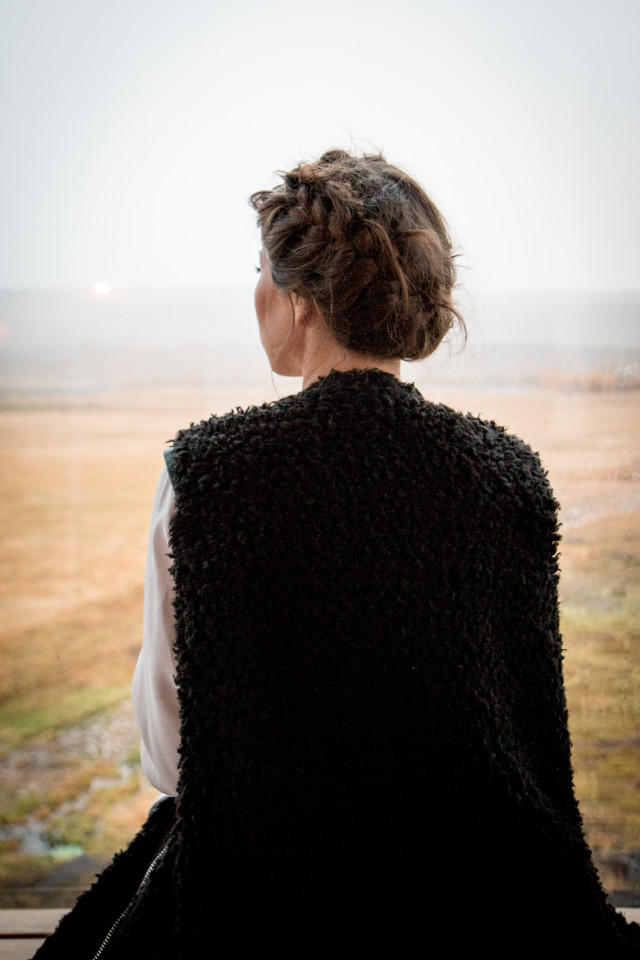 ZARA: vest
EDITED: top (shipping to Austria here)
LEVI'S: jeans
GUCCI: shoes (also love the blush pink version)

[thefeedproducts style='four']