OUTFIT: my perfect Summer day with mint&berry
Summer in Vienna is my favorite season, without a doubt. We get tons of sunshine, have plenty of outdoor bars and nice spots to hang out at, and everyone seems to be in a good mood. When mint&berry recently asked me to share my perfect Summer day, I didn't have to think long of what I wanted to share with you. Tel Aviv Beach 2010 has been my go-to place for years (last mentioned HERE and seen HERE). We are usually a big group of friends and start meeting up by the Danube Canal some time during the afternoon. People come and go, the sun sets over the water and the atmosphere is pure Summer! And don't even get me started on the food and drinks! I am a huge fan of hummus, and at Tel Aviv Beach, almost every dish includes hummus. I can highly recommend their Hamschuka or the Tel Aviv Plate. Plus, their homemade lemonade and iced tea are the perfect way to cool down on a hot day. Sometimes they have live DJs and you definitely shouldn't miss their homemade Neni ice cream – the chocolate with brownie bits is to die for!
Speaking of ice cream: This Saturday, mint&berry is hosting the first ever Ice Cream Market at Haubentaucher in Berlin from 12-8pm and I'll be there, eating tons of ice cream. What else? And hopefully I'll see some of you there!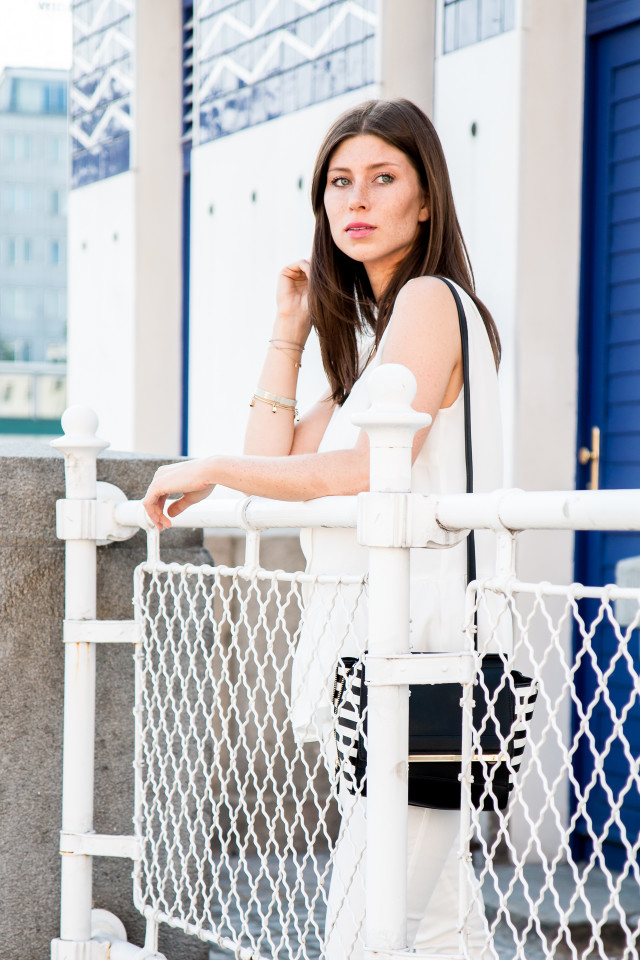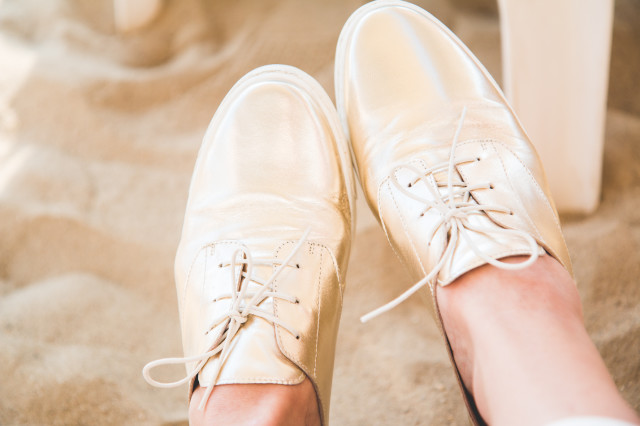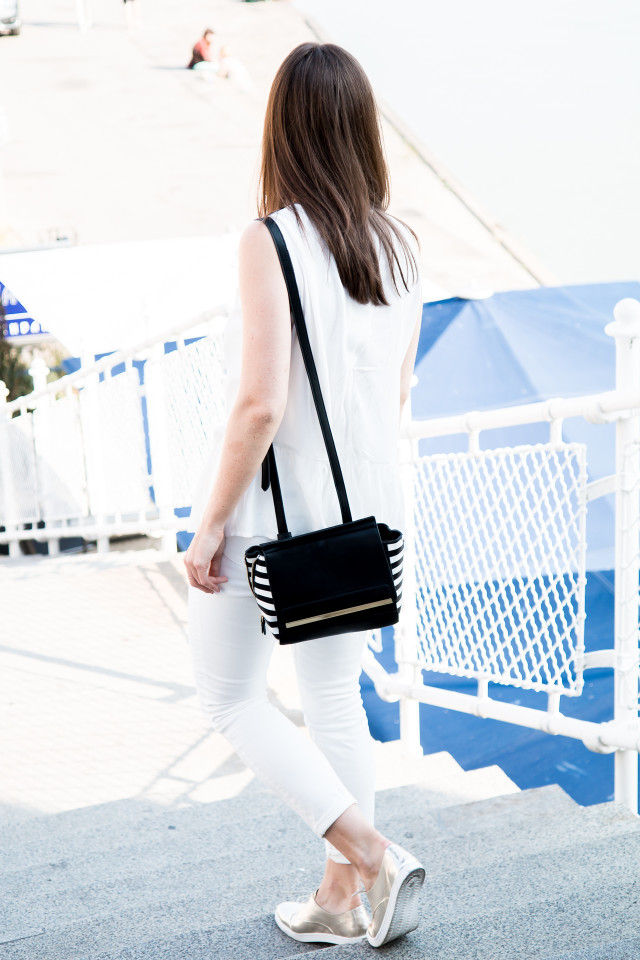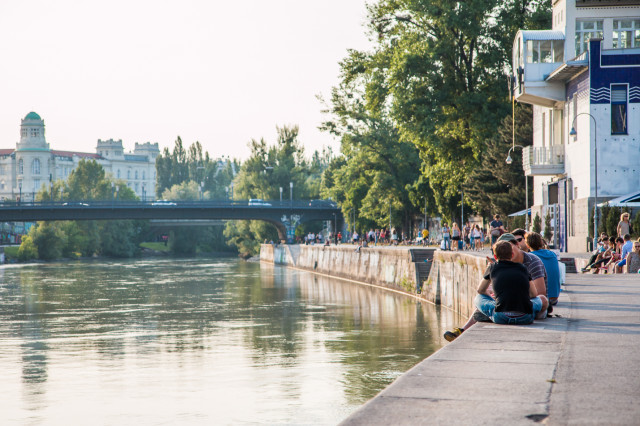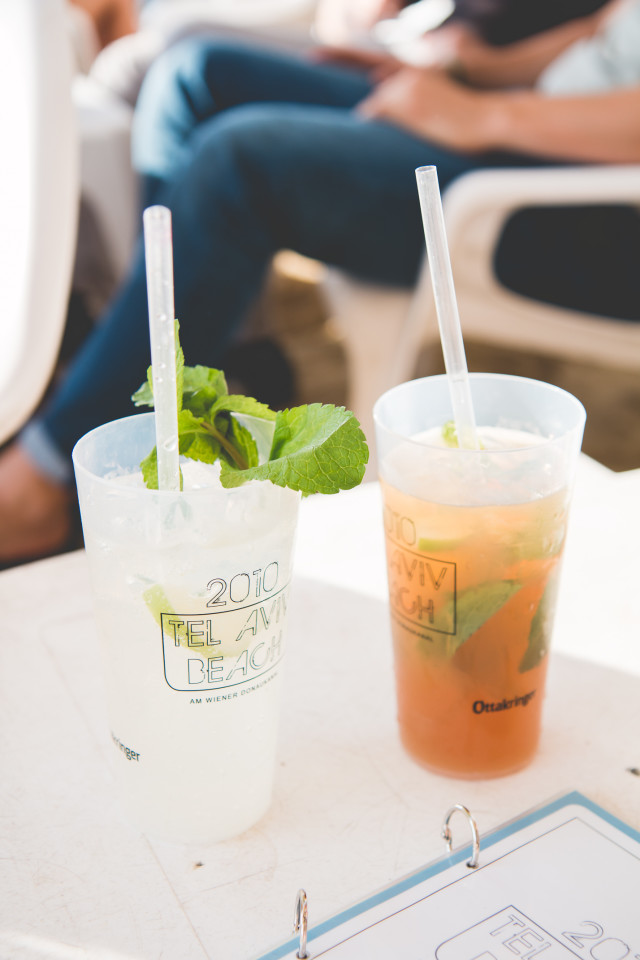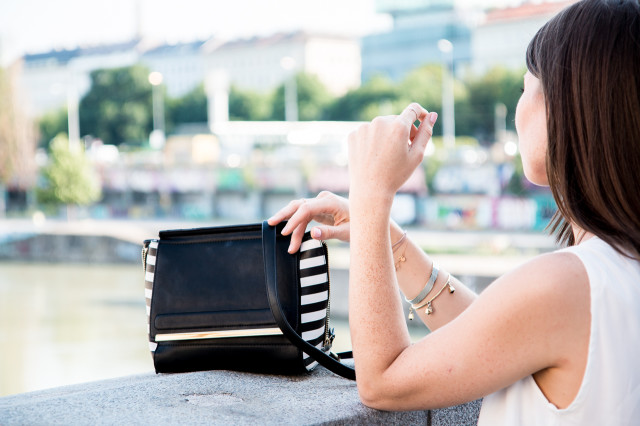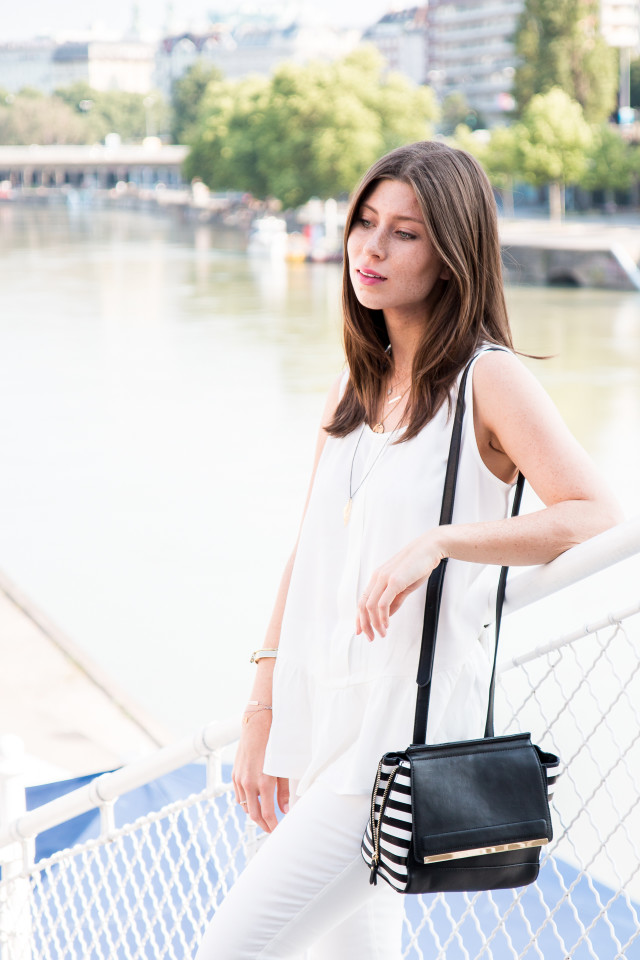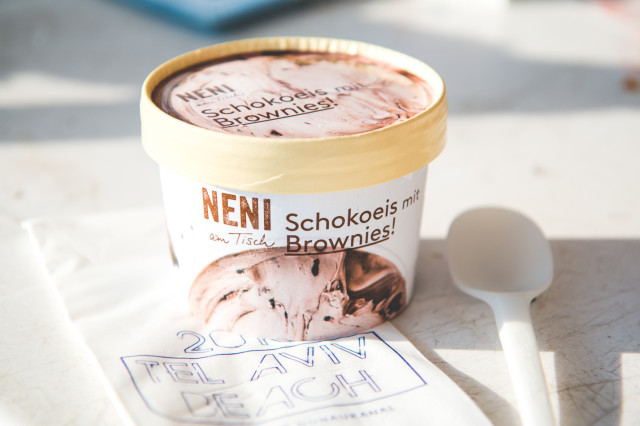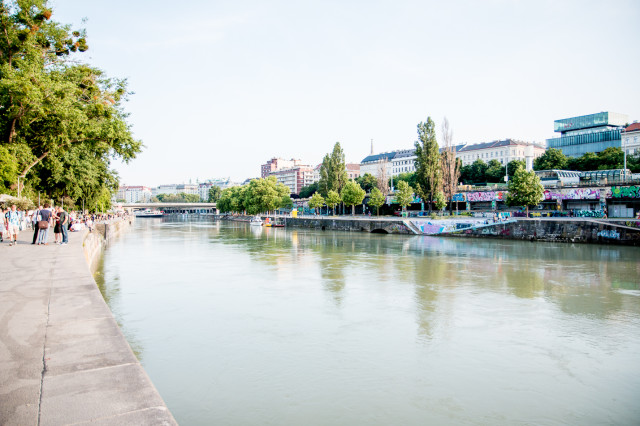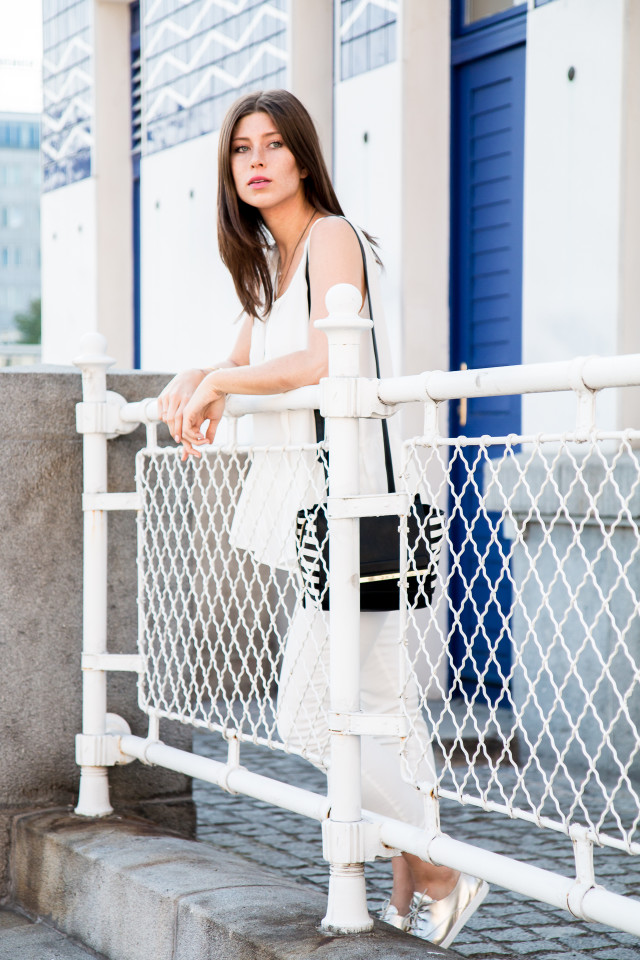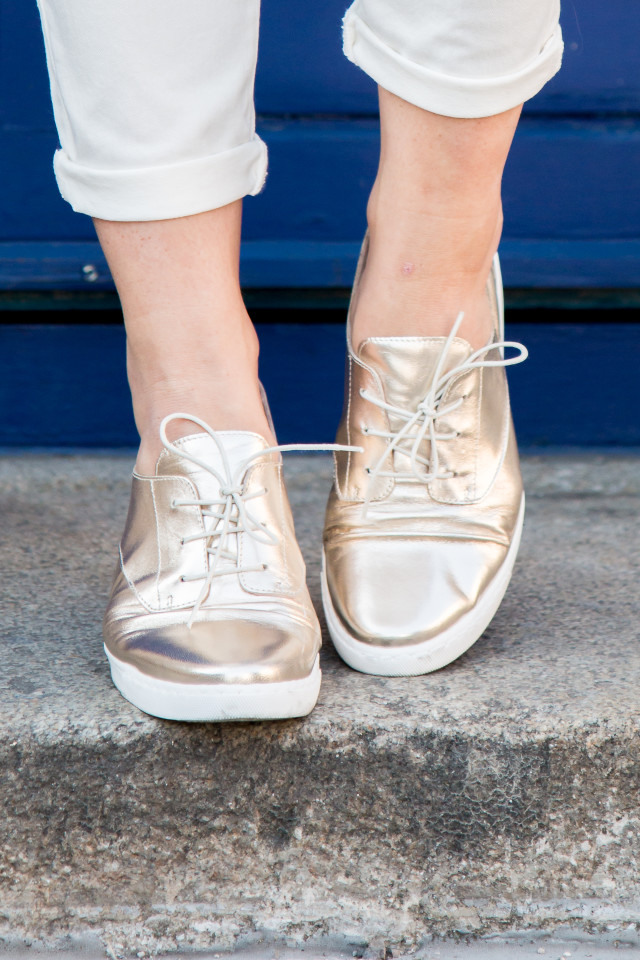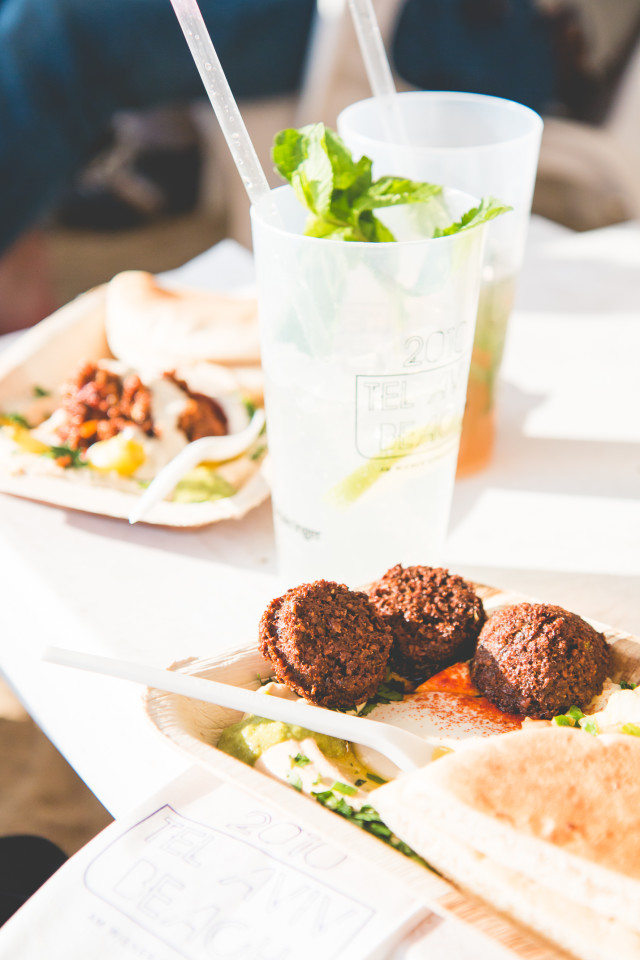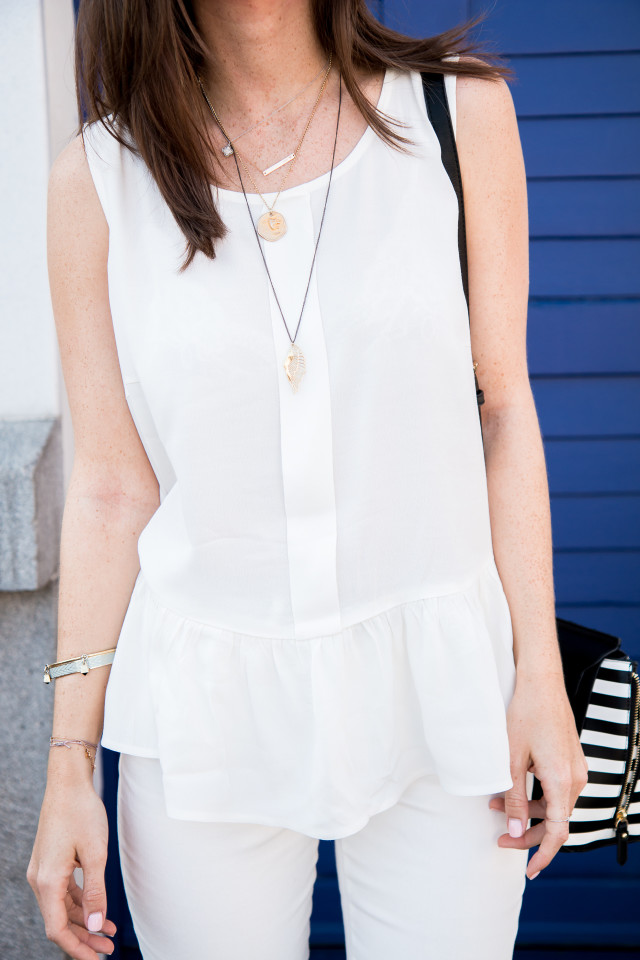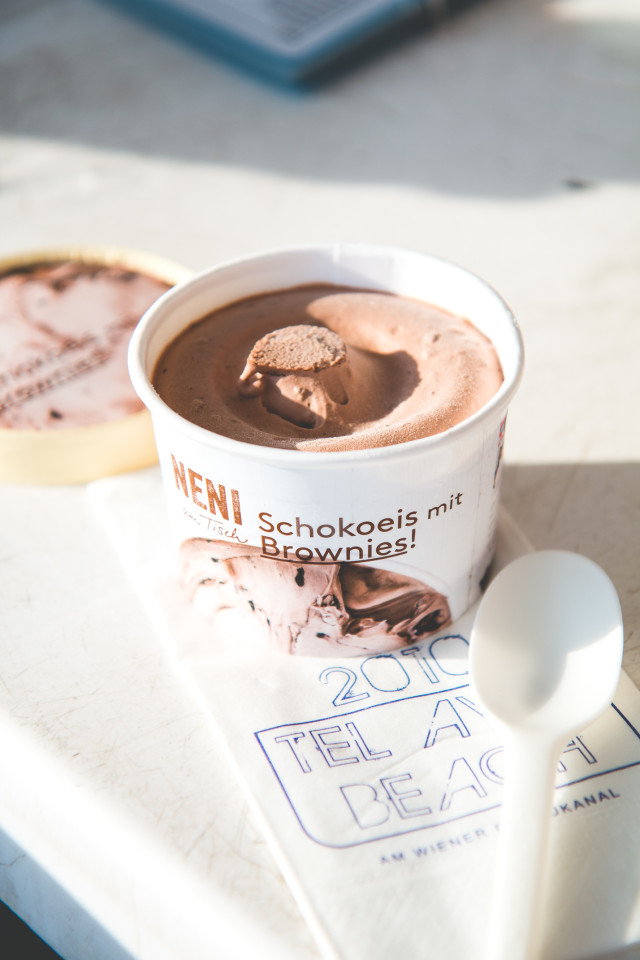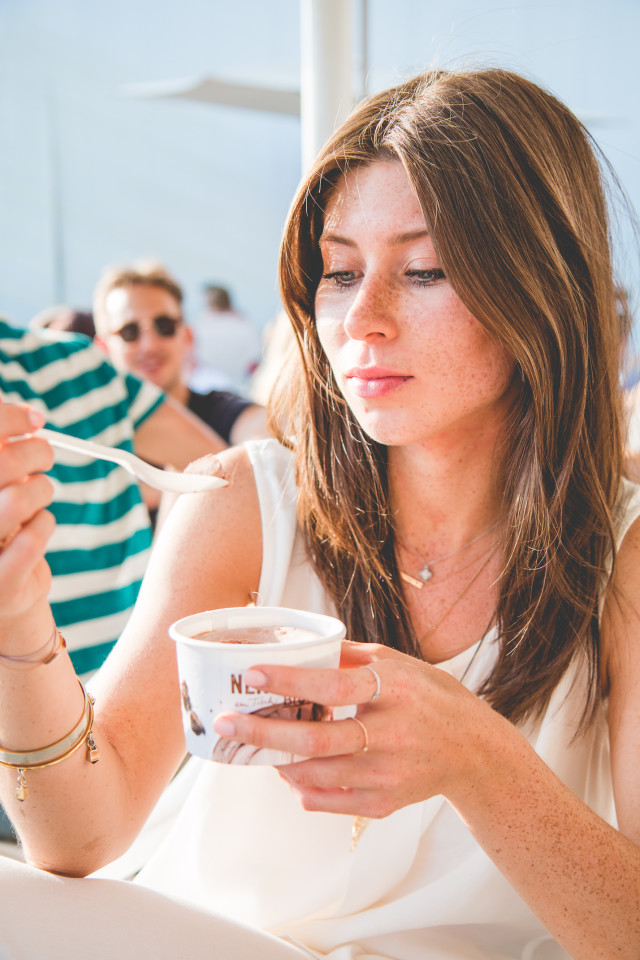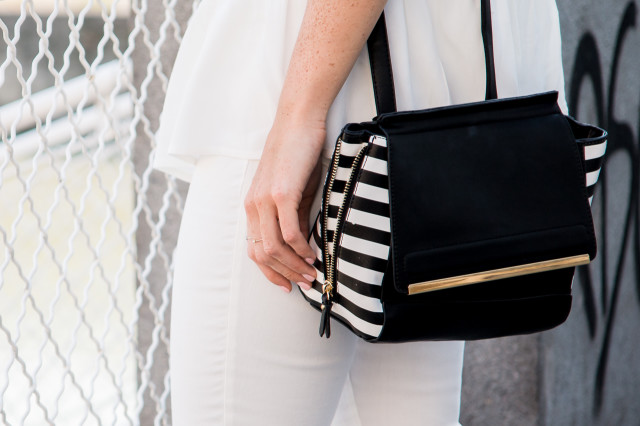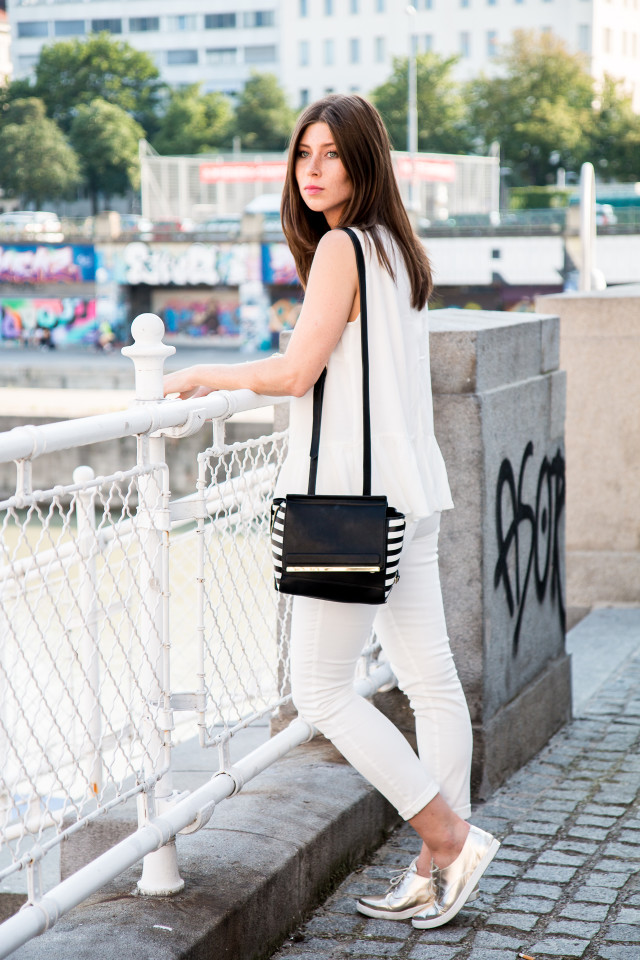 MINT&BERRY: top, white skinny jeans, golden shoes & striped bag
BLACK PALMS: coin necklace | ANNA I.J.: delicate necklaces | IBIZA: wing necklace
J.CREW: bangles
*in collaboration with mint&berry