OUTFIT: miami pink
While it has currently cooled-down a bit, it's been nothing but Summer vibes these past 2 weeks. With daily temperatures well above 30°C, at some point you just accept the fact that you'll be sweating the second you step outside and that you're better off wearing your hair in curls than trying to keep it straight. Even though 38°C was pushing it, I am so glad that the sun showed up daily this July. For those hot Summer days, I try to stick to light colors and as little make-up as possible. While I skip the eyeshadow, eyeliner and all other unnecessary products on my face, I do love a bit of color on my lips. Head on over to beautystories, where I recently shared my must-have lipstick for a pop of color during Summer, to find out what color I am wearing on my lips. And here is the outfit to go with it: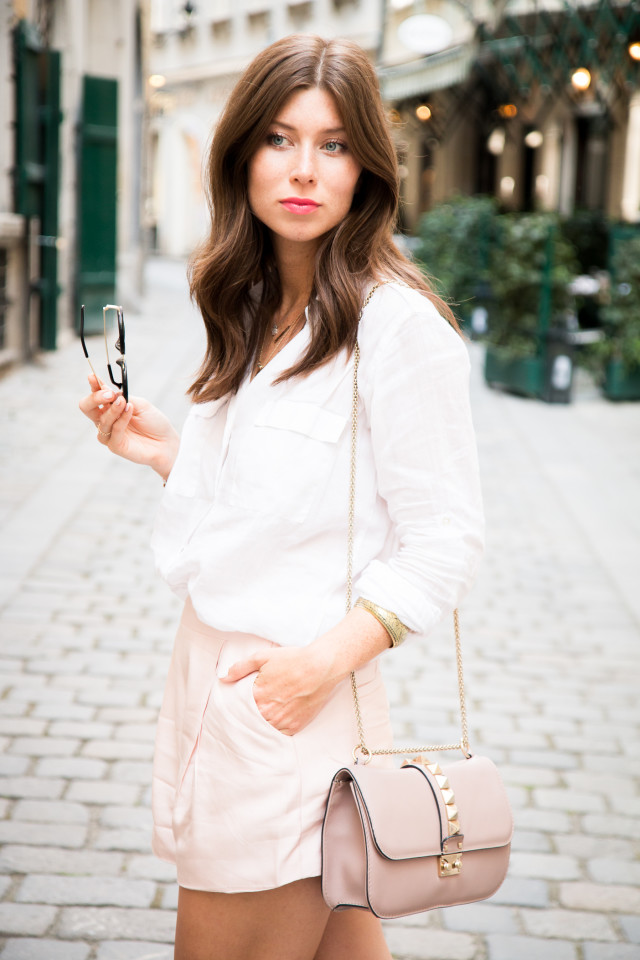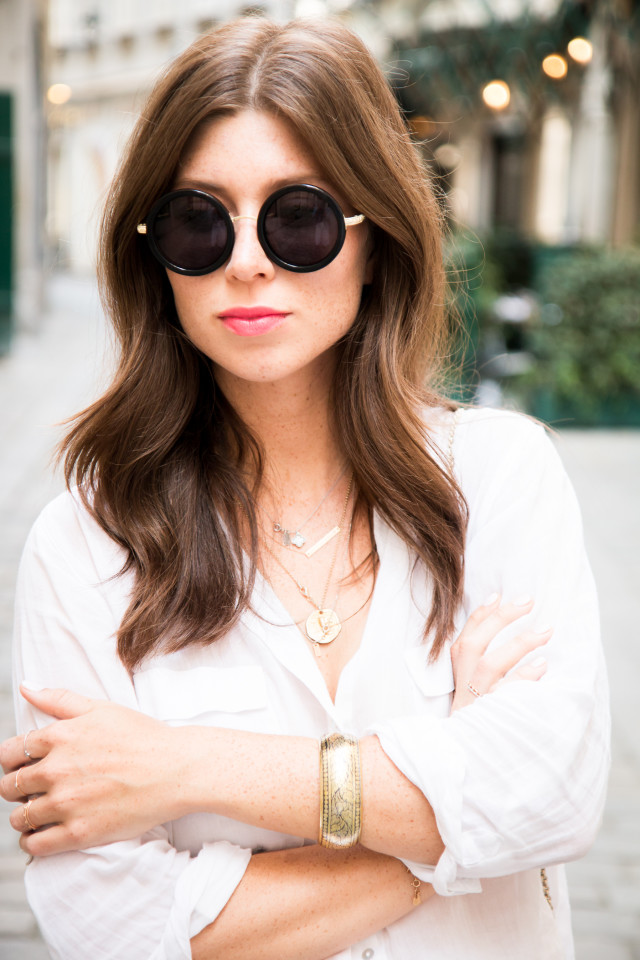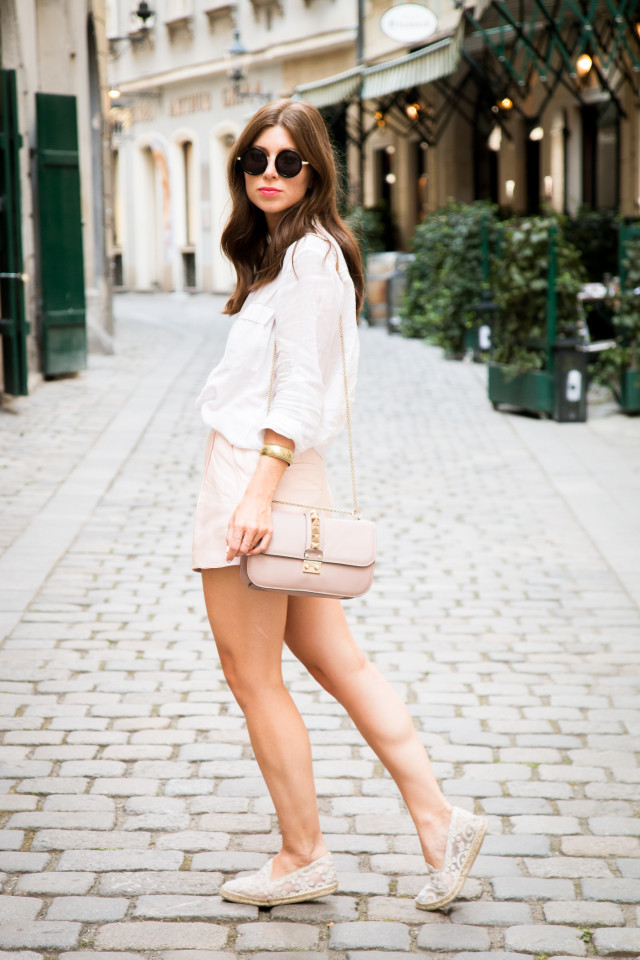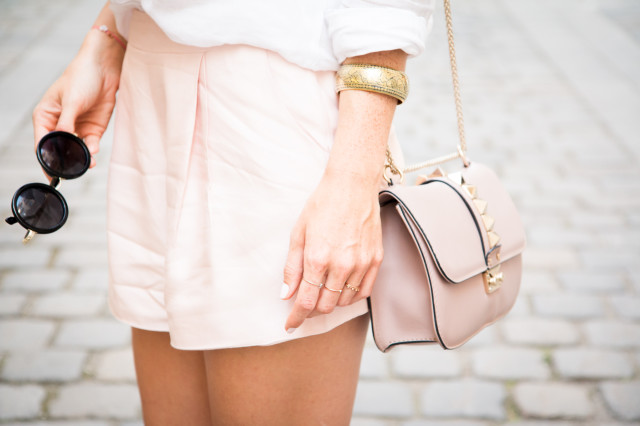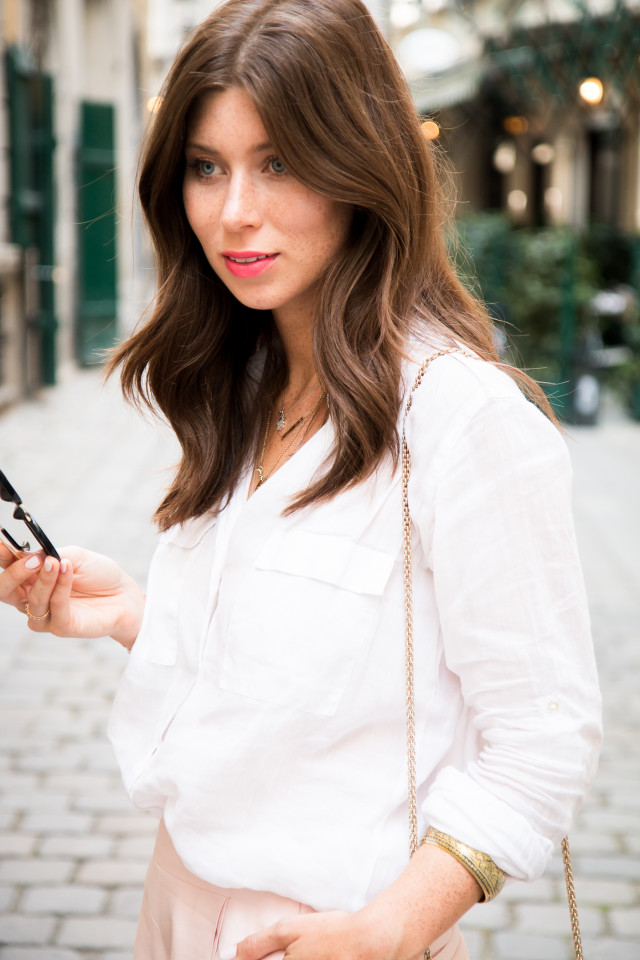 C/MEO COLLECTIVE: shorts
ZARA: blouse
ALSEN: lace espadrilles
VALENTINO: medium lock bag
VINTAGE: golden bangel
LE SPECS: sunglasses
Find out more on beautystories!