OUTFIT: dressed down.
Packing for a 2-week long trip is never an easy task, especially if different climates and occasions await. As you guys know, we attended a wedding in California (which was the main reason for the trip), and the festivities also involved a rehearsal dinner. Meaning: My suitcase was filled with more dressy outfits than it usually would be for a summery vacation.
Not wanting to waste any valuable luggage space for unnecessary items, I planned some looks before the trip, including a way to dress down the dress I wore to the wedding. It literally only took a different pair of shoes and a denim jacket to make the silver dress perfectly day-time appropriate and a great piece to transition from pool to dinner. The best part? It costs less than 60€ and is such a versatile piece that you'll get a ton of wear out of!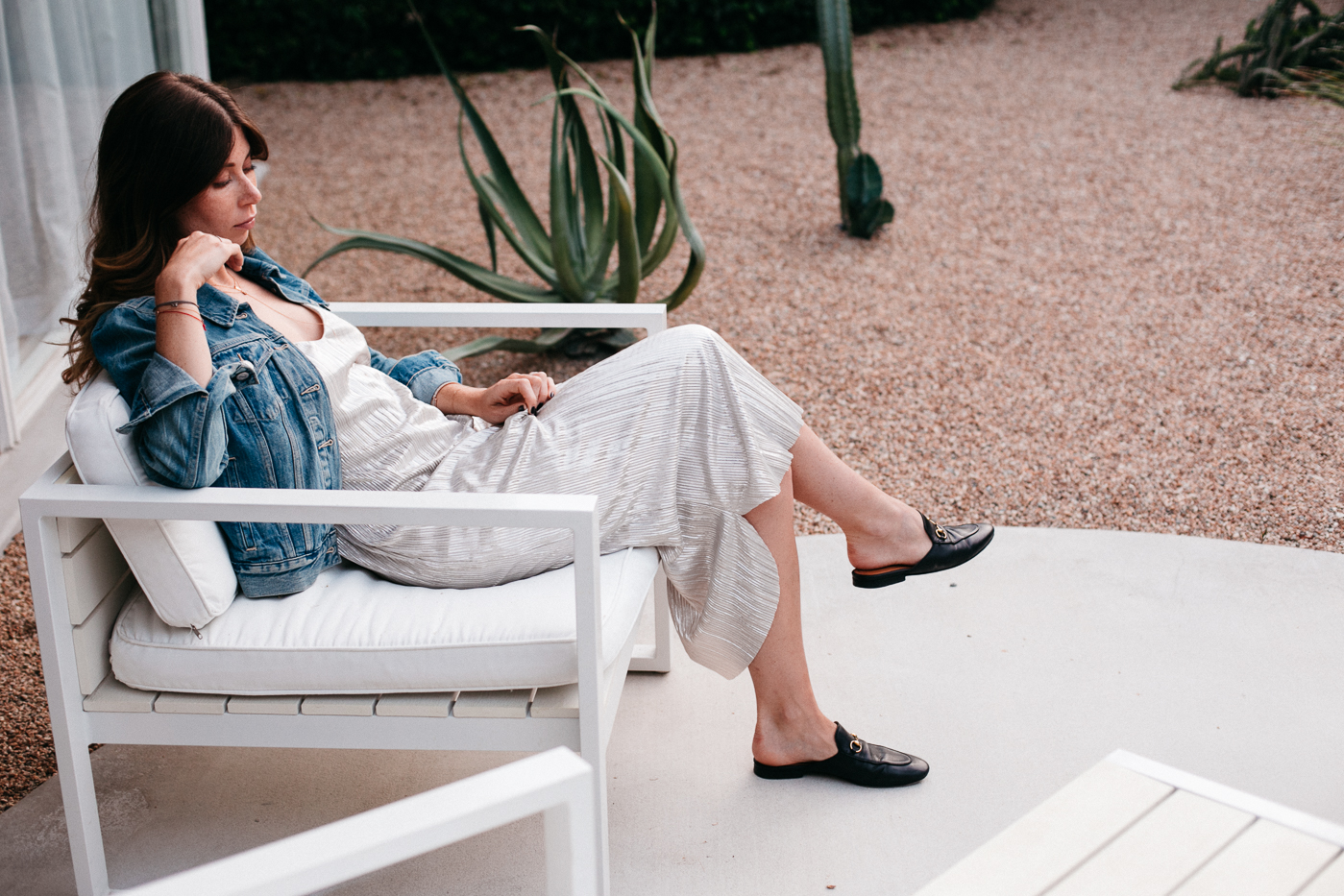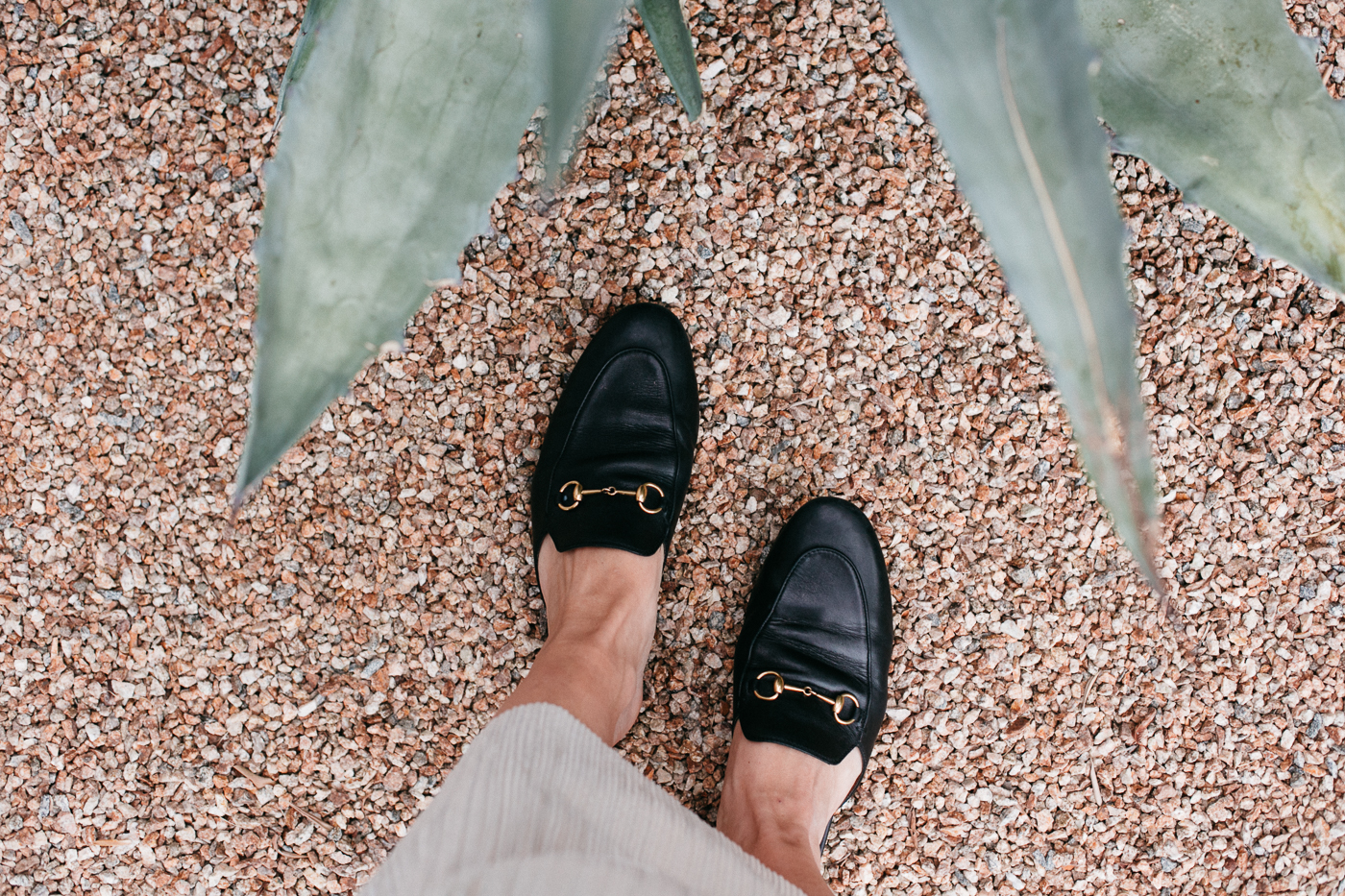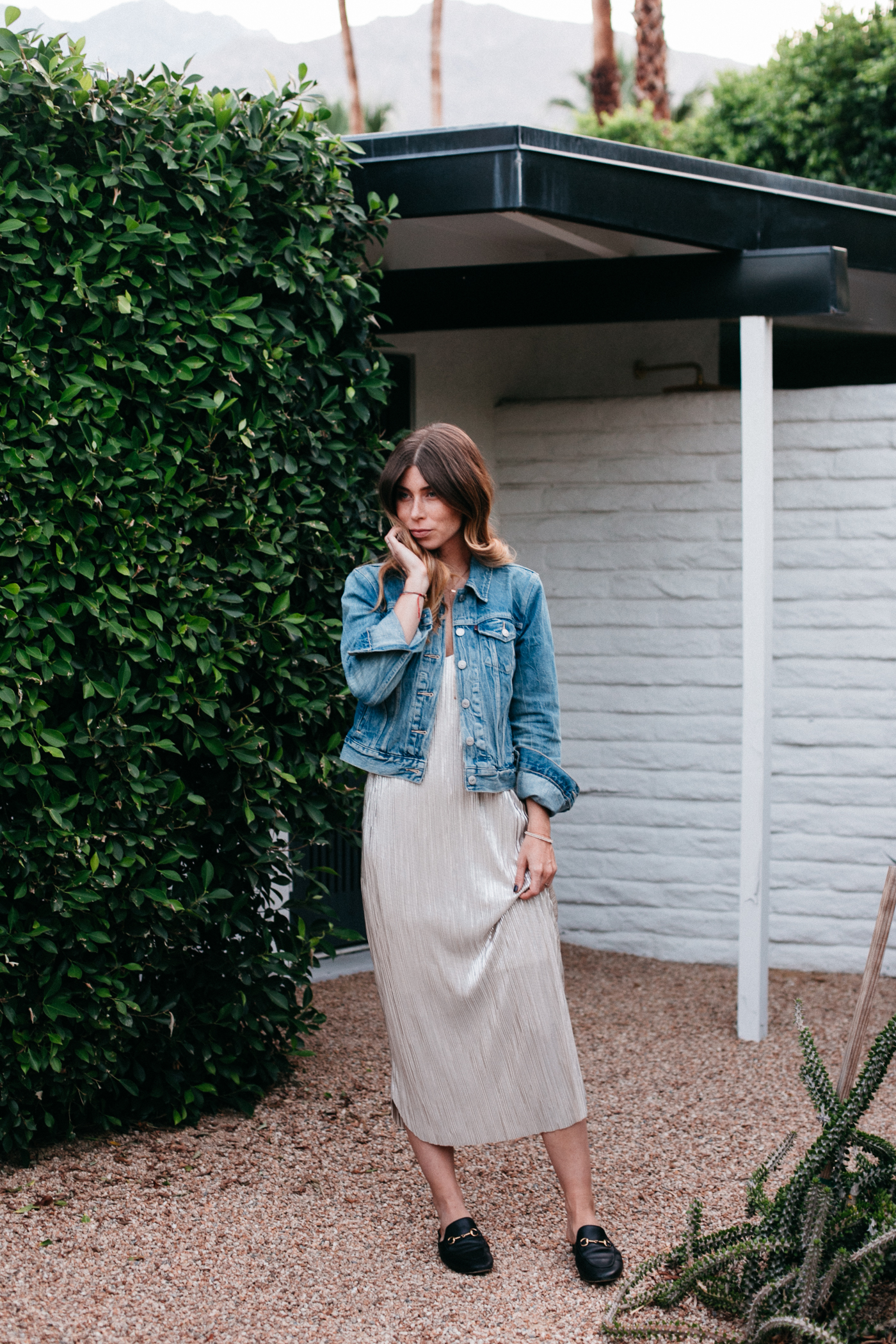 EDITED: dress // LEVI'S: denim jacket // GUCCI: slippers