OUTFIT: back to floral brocade
Is it just me or does it feel like Spring is starting to make an appearance? Before our trip to Mauritius, temperatures hovered around 0°C, but it was all uphill from there. I am not a fan of Winter and by the time we've made it through February, I am officially in Spring-mode. Bare feet and all. That's why it was high time to bring out my Gucci Princetown brocade slippers again (last seen here). After our vacation it was hard to transition back to long pants and thick sweaters, so I decided to skip the socks. Layered up on top and with lots of sunshine, this look actually worked and has me more excited about Spring than ever!
On another note: I am currently typing away on this post at the airport in Milano, where I've spent the past two days for Fashion Week. And it definitely feels like Spring here! So I am hoping to bring back some of the Italian weather to Vienna on my way home. Sounds like a plan, right? Happy weekend!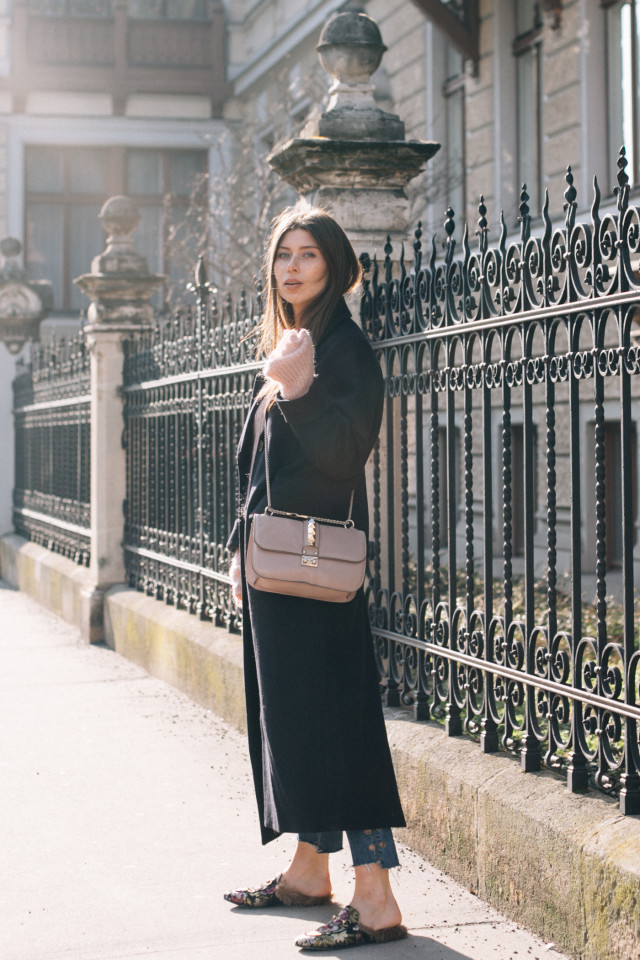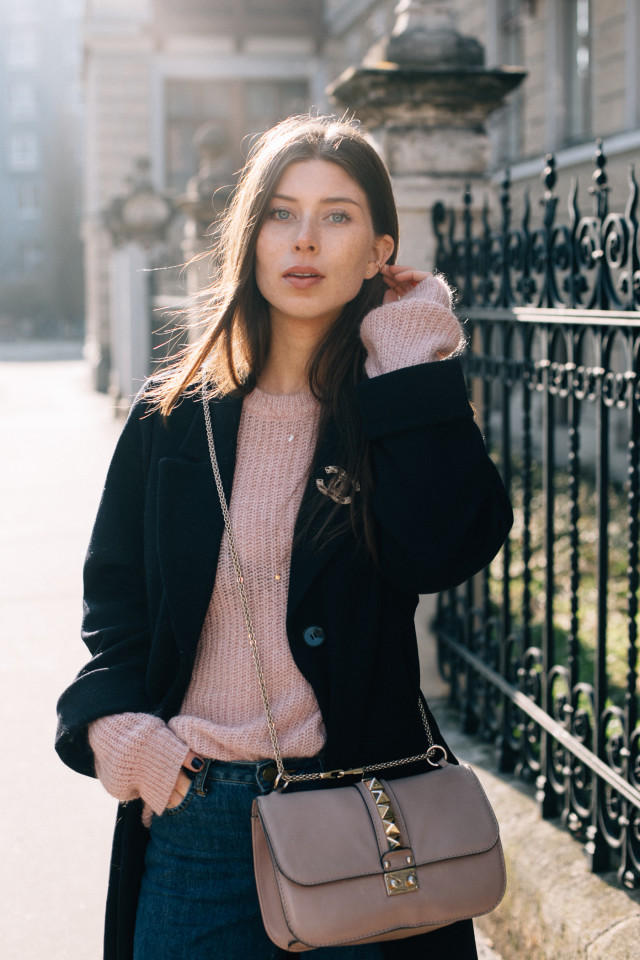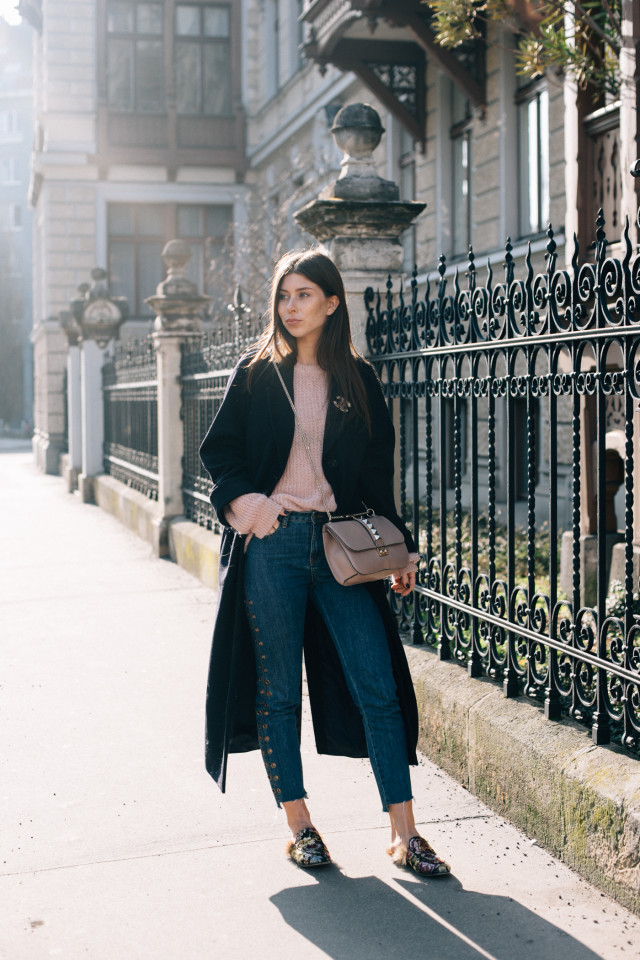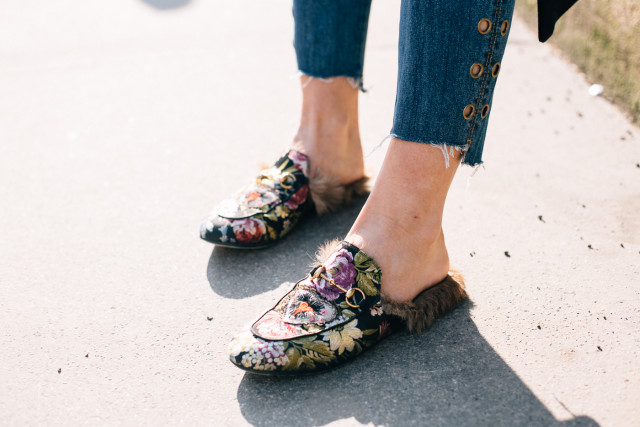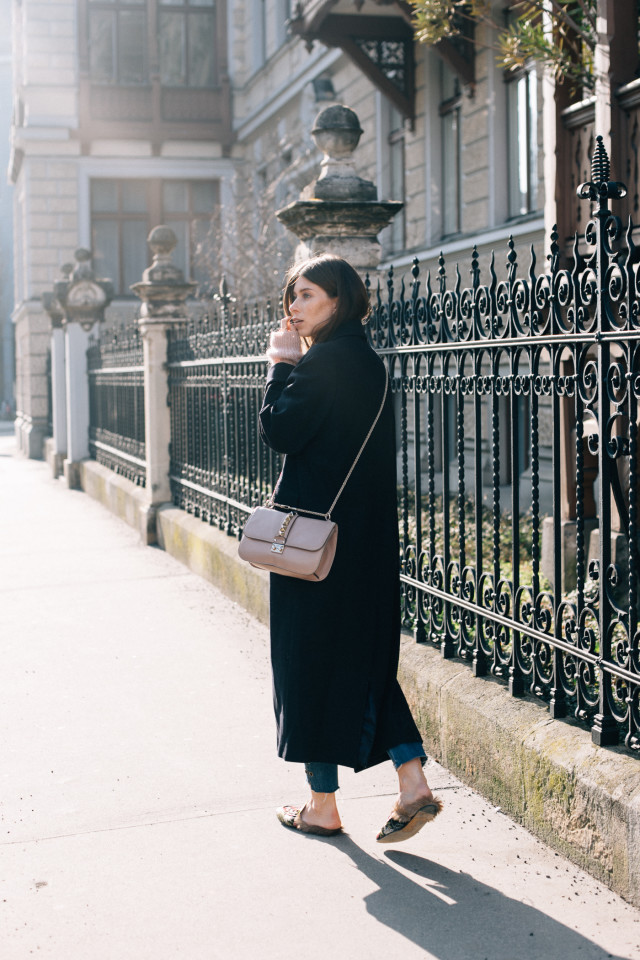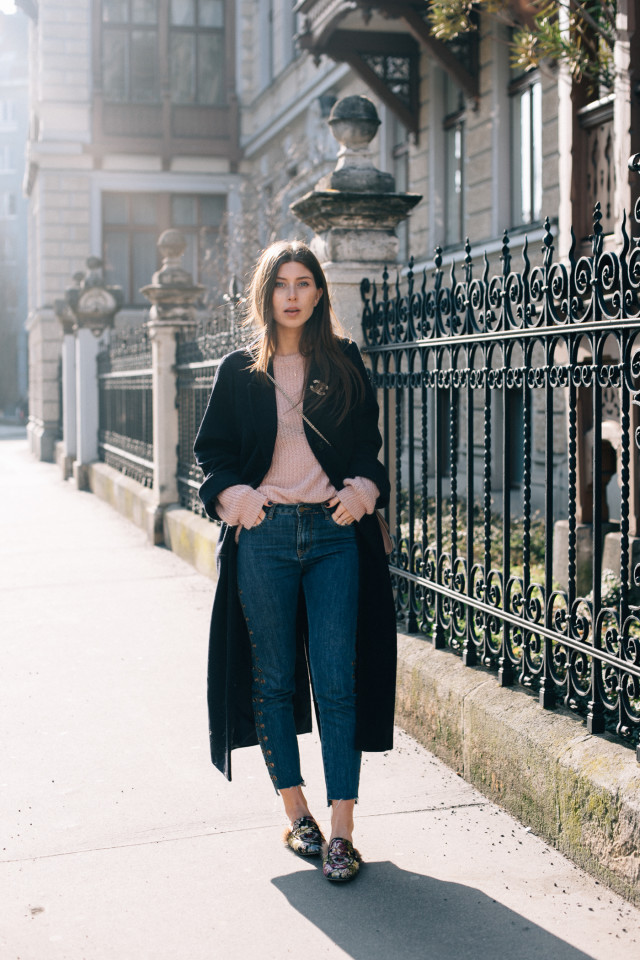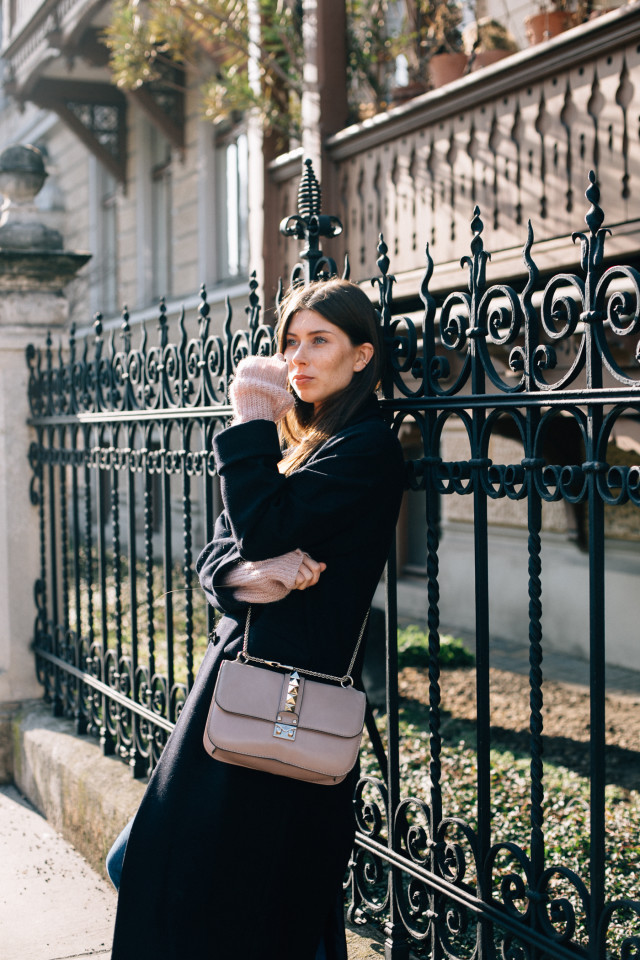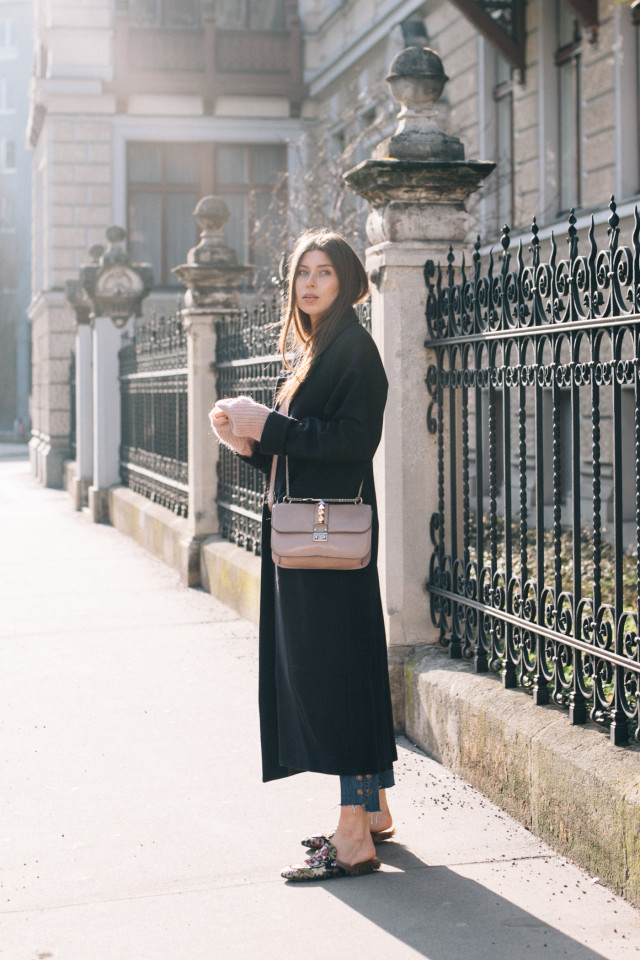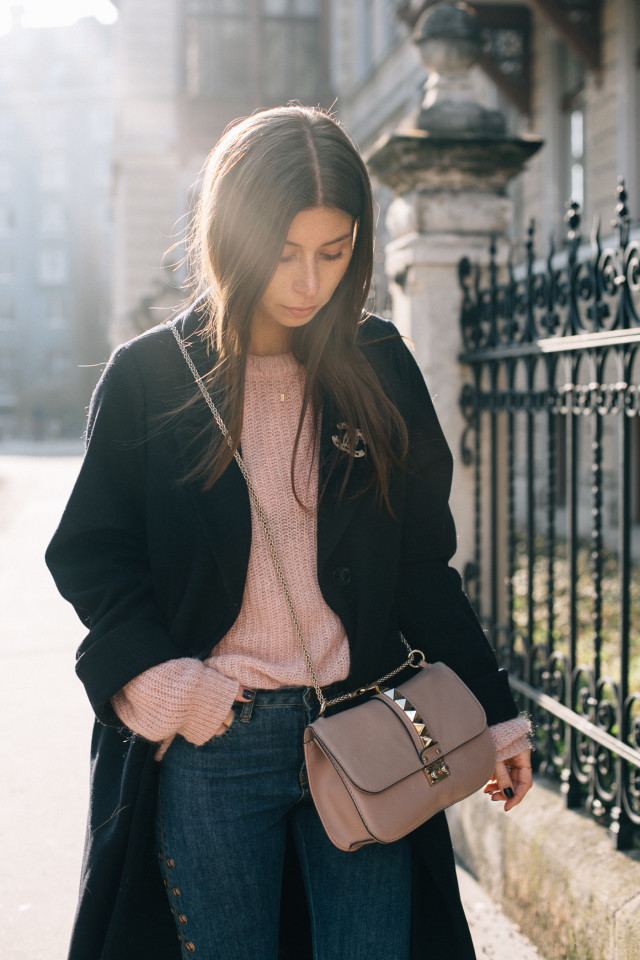 NA-KD: jeans // BLK Denim: sweater (similar) // EDITED: long coat (on sale!) // GUCCI: princetown brocade slippers (similar) // CHANEL: brooch (similar) // VALENTINO: bag