#LVICONS – Louis Vuitton Neverfull Epi (Part 2)
For part II of the shoot with Louis Vuitton for the #LVicons blogger project we decided on two very romantic, baroque-inspired looks to compliment the beautiful Neverfull Epi in a bright fuchsia (my favorite!!) and a classy black. Schönbrunn Palace is amongst the most frequently visited touristic attractions in Vienna, but it also holds so much history, and for me it is the perfect representation of Vienna. It shows the beautiful architecture the city has to offer and you feel almost royal walking through the beautifully kept grounds. By far my favorite place for morning runs!
I think these looks worked perfectly with the romantic atmosphere of Schönbrunn and the feel of the Louis Vuitton Pre-Fall Ready-to-Wear Collection 2013. What do you guys think? See part 1 HERE!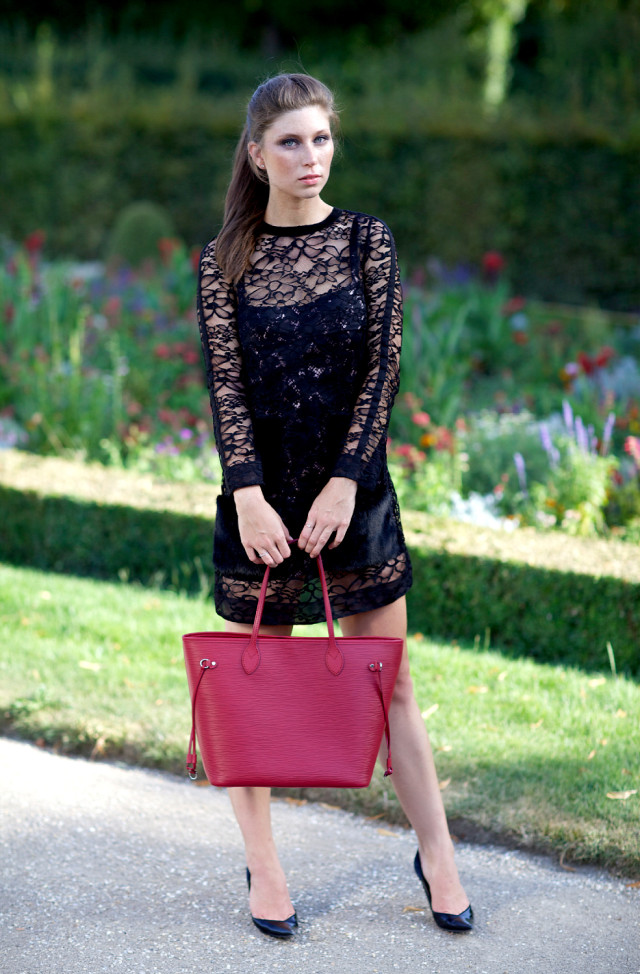 Photography: Andrea Fichtel
Hair & Make-Up: Patrick Glatthaar