FOR THE HOME: Lamps & Candles by Tom Dixon
Even though we're pretty well on our way in terms of the apartment being completely decorated (I am actually sad that I don't have an excuse to constantly browse the online stores for new items anymore …), there is still one major challenge that needs to be tackled: LAMPS!!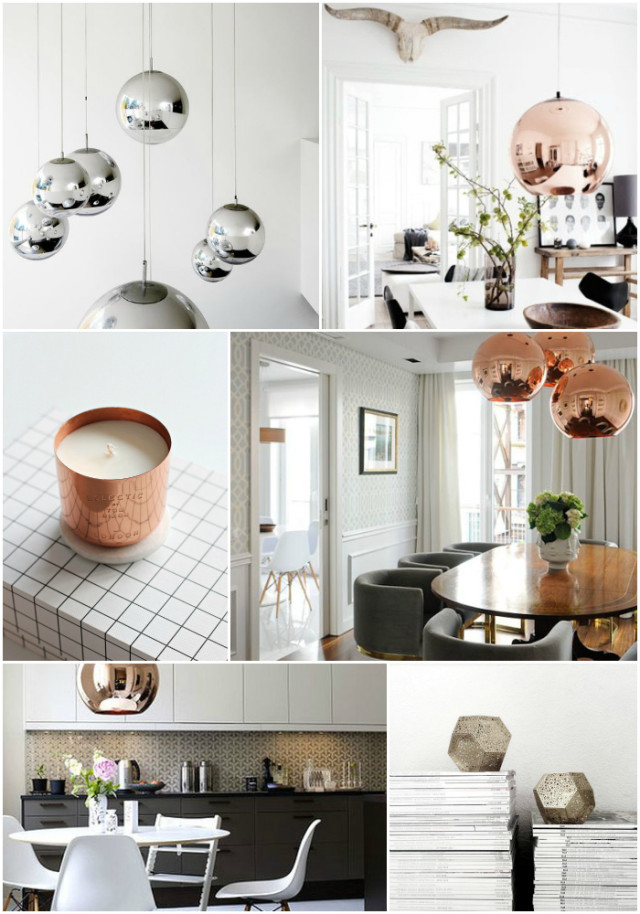 Mike and I have now been living together for more than 5 years, and we're pretty much on the same page for the things we love for our apartment (aside from a few too many patterned pillows, maybe), but still we seem to have a problem finding the right lighting fixtures for our home. It's not that we can't agree on things we like, it's more that we can't actually find anything we like – and when we finally find something it is usually worth a small fortune, aka not within our budget. For our bedroom it would be my dream to have a copper Tom Dixon pendant lamp hanging above the bed. Simple, super stylish, timeless, BUT expensive … a girl is allowed to dream a little, right?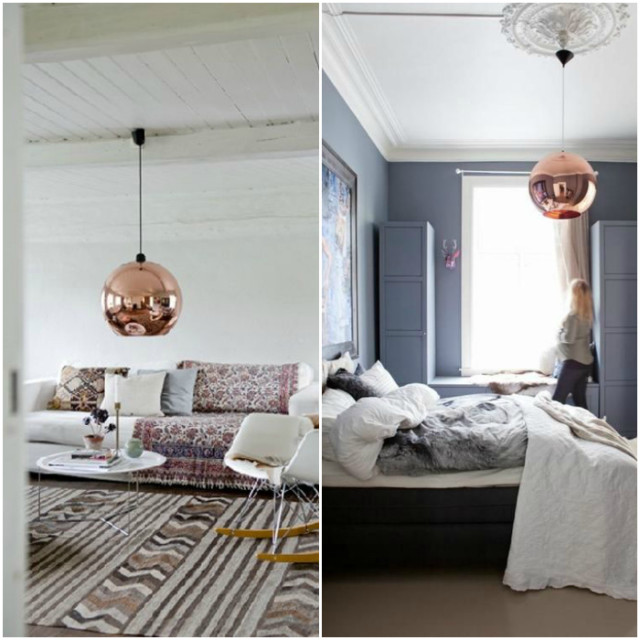 And until the pendant lamp happens I would also be happy with a pretty candle on my night stand.
**all images found via Pinterest