Invisalign Update #4
Ohh it's the final countdown! I am down to my last 5 Invisalign aligners and incase you have no idea what I am talking about right now, you can find all of the other "Invisalign Updates" here.
It has been a little over 2 years since I started my Invisalign treatment here in Vienna with DDr. Reistenhofer and after 36 aligners I am down to my last 5 and will (hopefully) finish my treatment in October. In my last update, I told you guys about how we had to re-start the treatment with new scans and aligners because the aligners didn't fit right anymore. Well, this time around everything went incredibly smooth and DDr. Reistenhofer could not be happier with the way my smile is coming along. And I couldn't agree more.
My case was an incredibly tough one and in theory, I would have needed 4 of my premolars removed. Luckily, I found a orthodontist who was willing to work with my wish of keeping 4 healthy teeth. DDr. Reistenhofer has been so patient with me and even though I still have a few more weeks of treatment left, I am already more than happy with how my smile has turned out. I constantly catch myself showing teeth on photos now and in a strange way, I feel proud of my smile.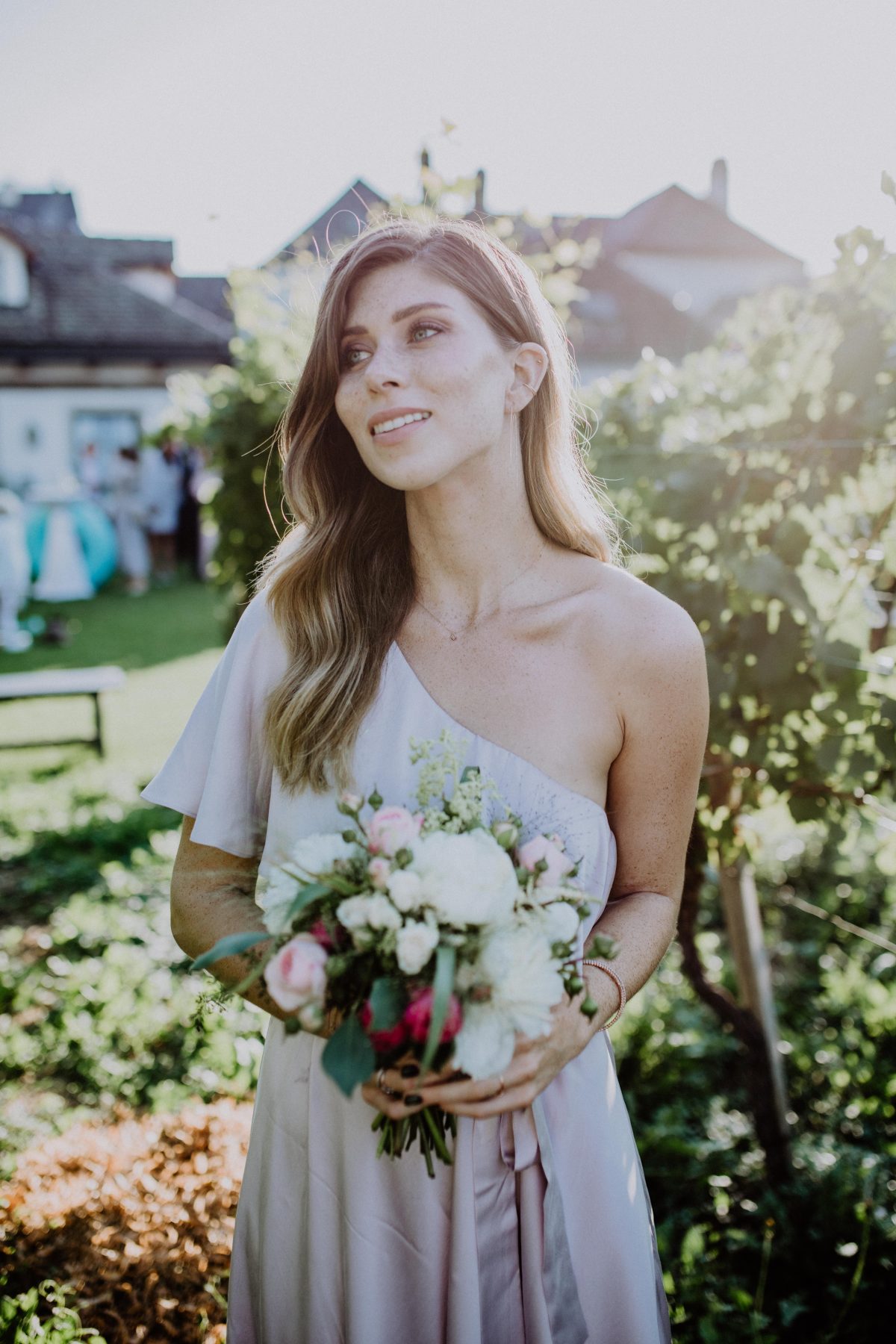 I still receive occasional questions about my Invisalign treatment from you guys, most of them are about how much I wear my aligners and how much it costs. So here are a few basic infos for you:
the first consultation is usually free, at least with DDr. Reistenhofer.
when you decide to start the treatment, you need to have current xrays and plan a visit to your regular dentist to check before cavities and the likes before the 3D scan is made.
the orthodontist then starts the treatment by making a scan of your teeth and creating a ClinCheck.
the Invisalign ClinCheck is the coolest thing ever – it is more or less a visual timeline of how your teeth will move during the treatment with each new aligner and gives a preview of the final result.
from the scan it takes a while until the Invisalign aligners arrive – once they do you have to schedule an appointment for attachments (little "hookes" on your teeth) to be made and to start with the first aligners.
in general, you wear each aligner for 14 days. However, there are ways to speed up the process a bit.
after the first 10 aligners I started using the Orthopulse lamp (which was kindly gifted to me) and was able to reduce the time per aligner down to 9 days, which shortened my treatment significantly by about 5 months.
it is hard to say something about the cost because it varies so much depending on the length of your treatment. In general, I would say that anywhere from 4.500€ – 7.000€ are "normal" for 1-2 years of treatment. Mike also had Invisalign a couple of years back but his treatment took almost 3 years and cost significantly more…
while I am sure that there are many great orthodontists who offer Invisalign, I can only recommend my personal doctor, which is DDr. Bärbel Reistenhofer. Not only has she been an "Invisalign Diamond Provider" since 2012, but she is also a very aesthetic and stylish woman. I know this sounds silly, but I simply feel more comfortable with someone like her – even if it is superficial of me to say, but it is the truth.
Once my treatment is officially done, I'll be sure to share one last update with you guys. So if there is anything else you are curious about, please feel free to leave a comment. Since I was able to work with DDr. Reistenhofer as an Invisalign ambassador over the past 2 years, I can also contact her directly with questions I may not be able to answer.
*photo: Patrick Langwallner
*disclaimer: this post is NOT sponsored, however, I am an Invisalign ambassador with a discounted treatment.