BEAUTY TALK: in-flight routine.
In the past 7 days, I have been to 4 different countries, spent more than 20 hours on airplanes and slept an average of 5.5 hours per night. Not the best circumstances for fresh and glowy skin (or regular content on the blog, for that matter). I love to travel and I am so blessed for all of the opportunities my job (aka blog) brings along, but amidst it all, it can be hard to stay healthy. That's why I try to take extra good care of my body and skin during these busier phases – not only in my own bathroom but also up in the air.
Flying can be exhausting and dehydrating, that's why I have developed a habit of making sure to drink a lot (approx. 2L of water and tea only, barely any coffee, no alcohol) on longer flights and bringing my beauty routine on the plane with me. On my way back from New York earlier this week, I posted my in-flight beauty essentials and a lot of you wanted to know more about it – so here it goes!
La Roche-Posay micellar water (travel size): I have been using this micellar water to remove my make-up for over a year now and it is my absolute favorite. A super gentle way to remove make-up without using lots of water (dries out my skin). The travel size is available at most pharmacies that carry La Roche-Posay and all you'll need is to pack a few extra cotton pads.
Biotherm Blue Therapie serum-in-oil "night": This is actually a tester I received with a recent purchase, but I have been taking it with me on travels because of the convenient size. Contrary to what the name suggests, this is not oily but actually a gel-like thicker serum that is great to leave on over night. I apply either this or the H.A. Intensifier onto the clean skin underneath my moisturizer.
SkinCeuticals H.A. Intensifier: Hyaluronic acid is my best friend, seriously! And the H.A. Intensifier is pure hydration for my skin. While the Blue Therapie serum-in-oil is something I use at the beginning of the flight (= before bedtime), I love the H.A. Intensifier before landing for a fresh glow and plumper skin. (Read my full review of the H.A. Intensifier here.)
SkinCeuticals Emollience rich, restorative moisturizer: This cream is for normal to dry skin, so it may not be for you if you tend to have oily skin. For my skin type, this has been really great. It helps to strengthen the skin's natural moisture barrier and keep it protected against environmental stressors without being too thick or heavy.
Bobbi Brown Remedies skin salve No.57: Another restoring treatment that I only use on certain areas such as the dry and damaged skin underneath my nose or around my eyes as an intense treatment over night. And incase you forgot your lip balm at home, this can also double as that!
By the way, I also love their other remedies – especially No. 80 & 86.
Annemarie Börlind hyaluronic eyepads: I have probably gone through 3 or 4 boxes of these eyepads in the past few years. They are the best – not only in-flight but also when you've had a tough/short night and wake up looking a little puffy around the eyes. I like to apply these pads about 30 minutes before landing to look and feel a bit more awake by the time I walk off the plane.
Aveda Hand Relief: The best hand cream ever, if you ask me! I have a big tube of this on my nightstand by the bed at home and always have the smaller version in my handbag.
Contact lenses container + glasses: Just like my skin, my eyes are on the dry side, which makes it nearly impossible to wear contacts on airplanes. I usually have to take them out minutes after take-off, that's why I always have my contact lenses container (pre-filled with the contact lens solution) in my cosmetic pouch on-hand. Obviously once my contacts are out, I switch to my glasses.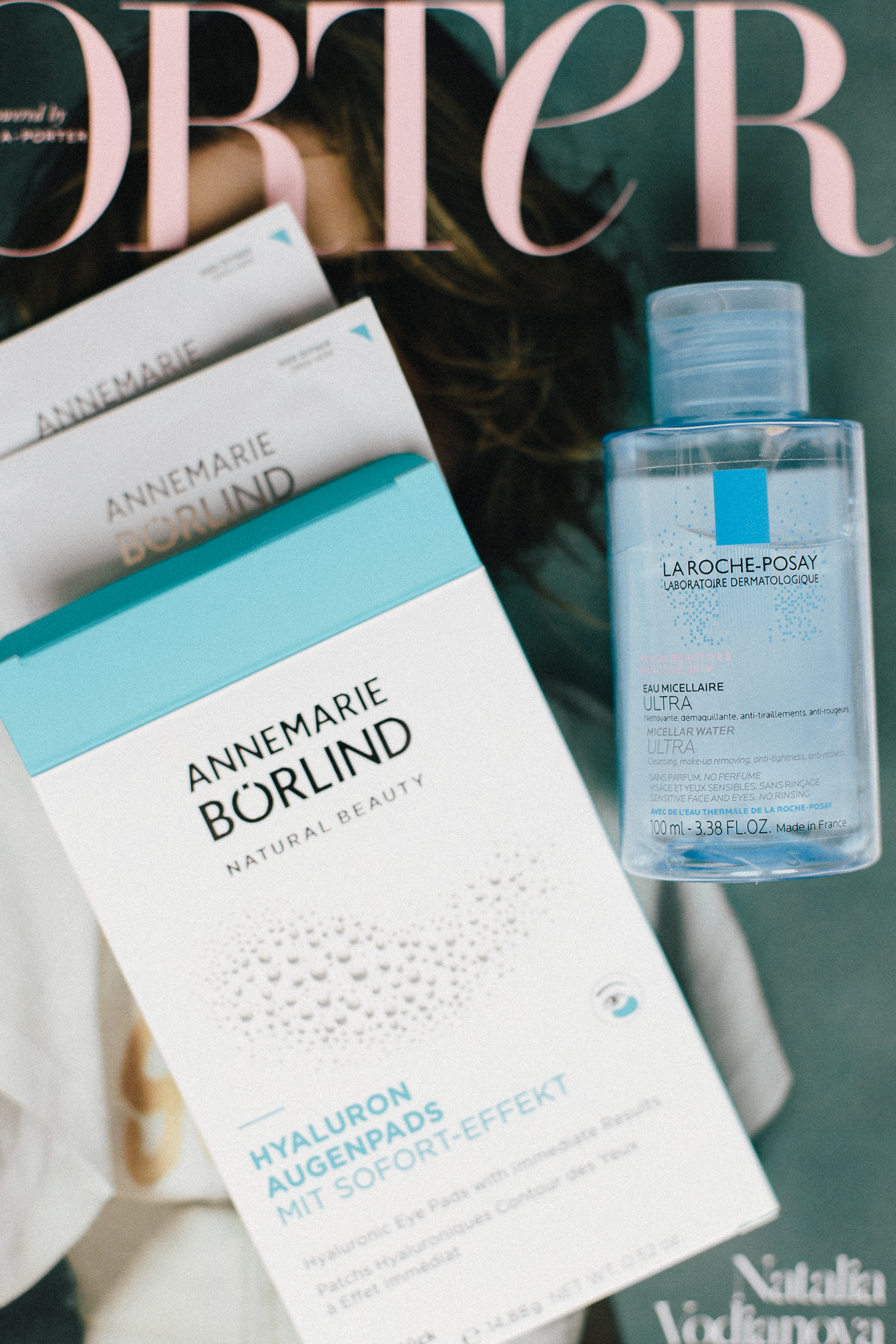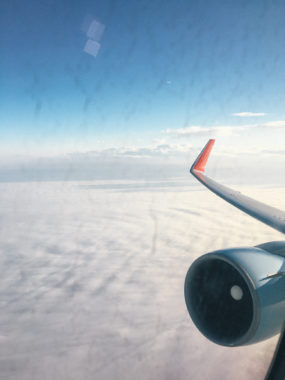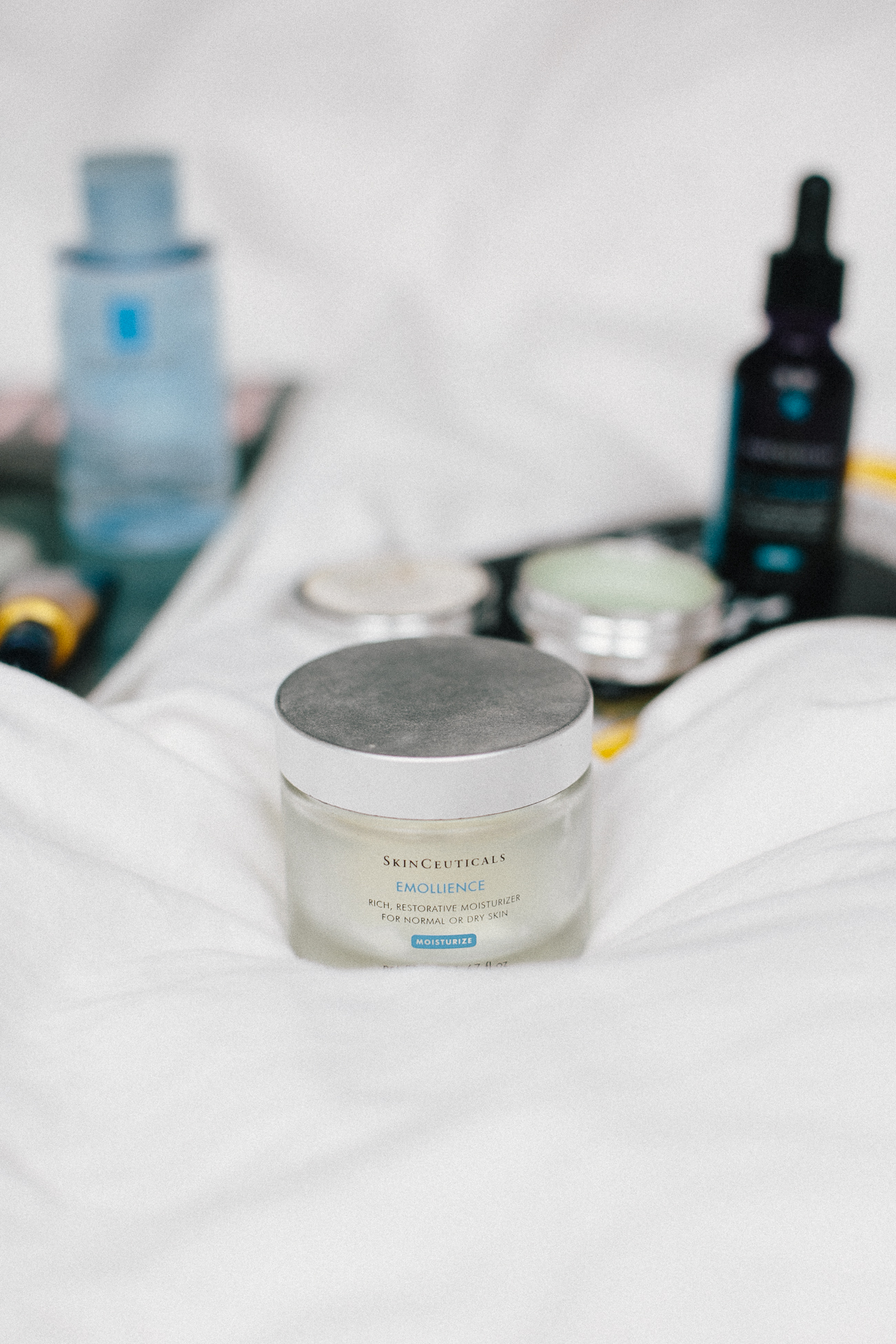 In-Flight Beauty Essentials