HOTEL REVIEW: Falkensteiner Resort & Spa Iadera
To finish of my travel diary from Croatia, I wanted to share a detailed hotel review of our stay at the beautiful Falkensteiner Resort & Spa Iadera with you guys. Personally, I really love all of the Falkensteiner hotels that I've been to so far (Velden, Schladming & Stegersbach), so it was no surprise that we instantly felt very at home in Zadar as well. We had a spacious junior suite with an incredible ocean view and breakfast was also included. The resort is located about 5.5 hrs by car from Vienna and only a few kilometers away from the Croatian town of Zadar.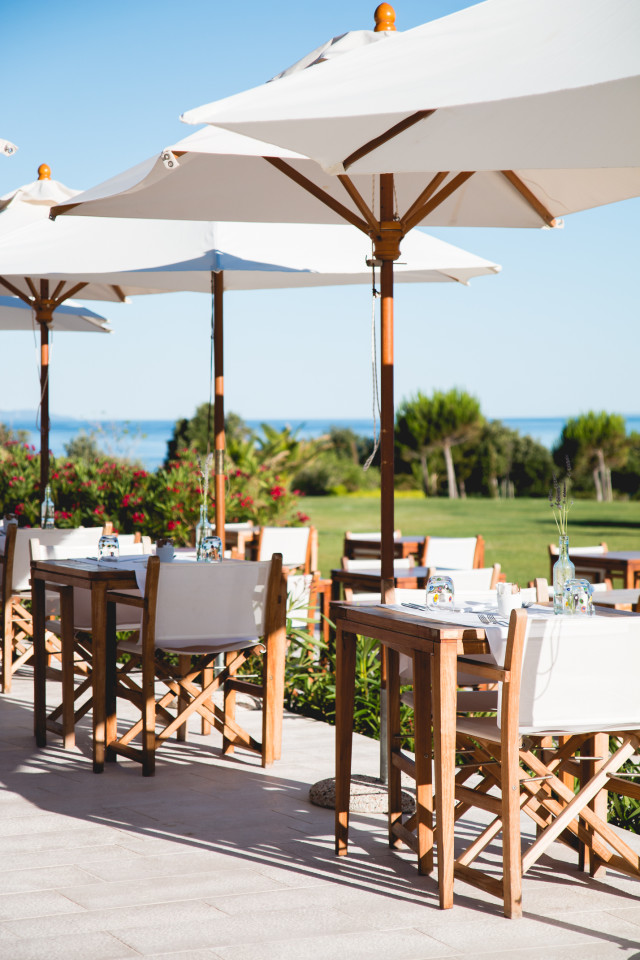 What I really liked:
– The breakfast buffet! Even though I am pretty boring when it comes to breakfast, it still impressed me. I never really venture away from my bircher müsli, fruit and coffee, but none-the-less, the quality is really important to me. At the resort, they even had 2 juicers at the buffet, where I made fresh carrot-apple-ginger juice every morning to complete my ideal breakfast.
– The pillow menu! Hotel bedding and pillows in 5-star places are usually pretty great anyway, but when you have an elaborate pillow menu to choose from, it makes it all the more fun. With special options like a lavender pillow or one for allergy sufferers, it really was special.
– The outdoor setting & landscaping! Located right along the coast, the outdoor area of the Falkensteiner hotel is kept beautifully. Even though the hotel itself is fairly large with 210 rooms and suites (I usually prefer smaller boutique hotels), they have managed to create a landscaping that makes you feel more secluded and allows for privacy. It never felt crowded by the pool or beach, or in any of the restaurants.
– Friendly staff! Without exception, everyone at the hotel was incredibly friendly and helpful.
– The gym! For a hotel, the Falkensteiner Iadera had one of the best equipped and spacious gyms I have seen in a long time. With plenty of cardio options, lots of machines and free weights, it had everything I need for a good workout. Also, I loved the fact that they had a little map on display with suggestions for running trails around the hotel. I tried their 7km suggestion along the beach and it was the perfect morning run. Especially when you're new to a certain area, I think those little things really make the difference.
– The Acquapura Spa! With over 6.000 sqm of pure bliss, the hotel's spa really is something! Four different resting rooms (with waterbeds, swings and all the good stuff) are the perfect place to relax and the treatment menu covers anything you may desire. Personally, I've had better massages (I am not a fan when they drown you in oil), but the spa area is stunning and definitely worth a visit!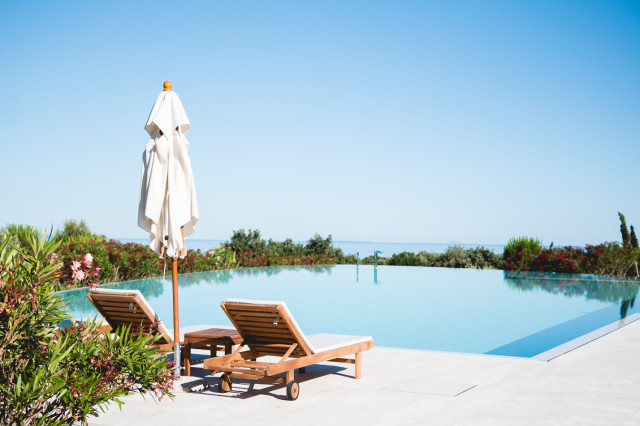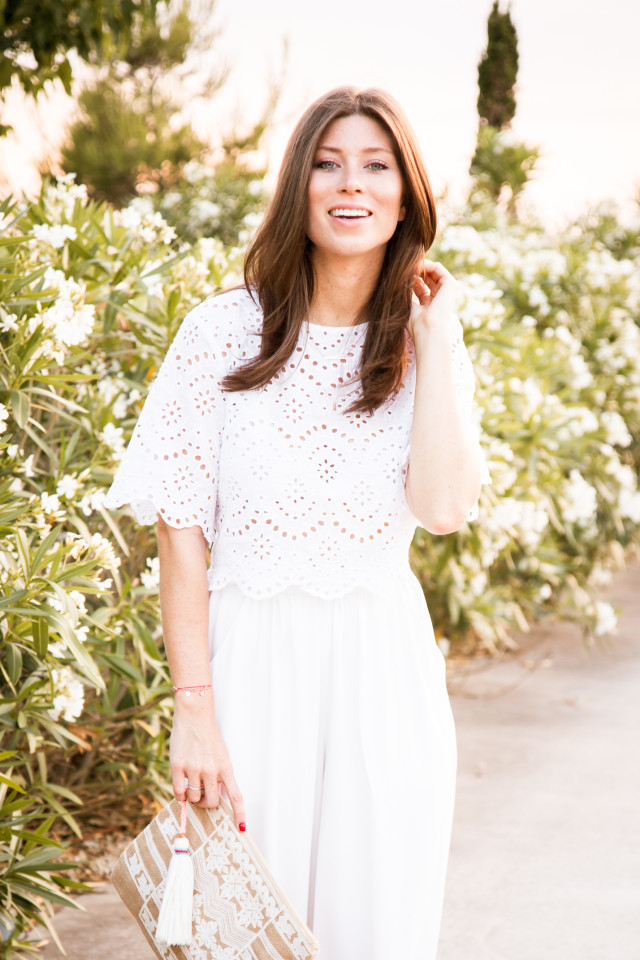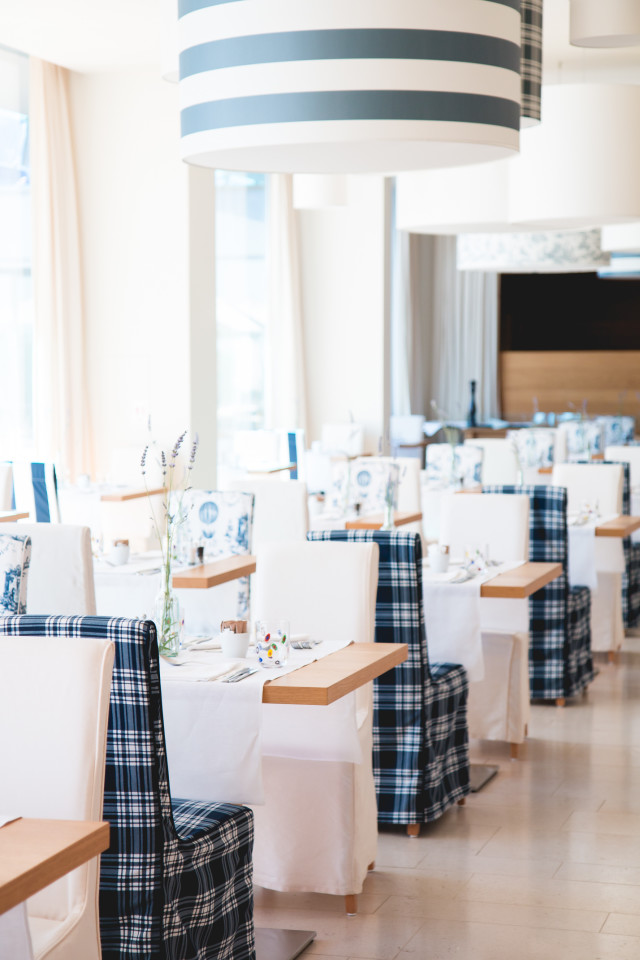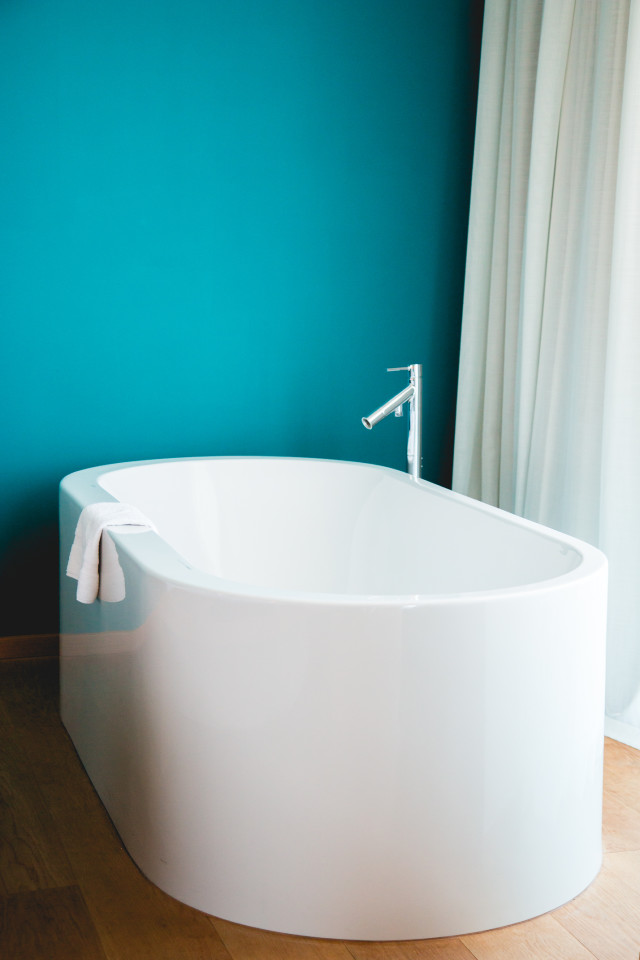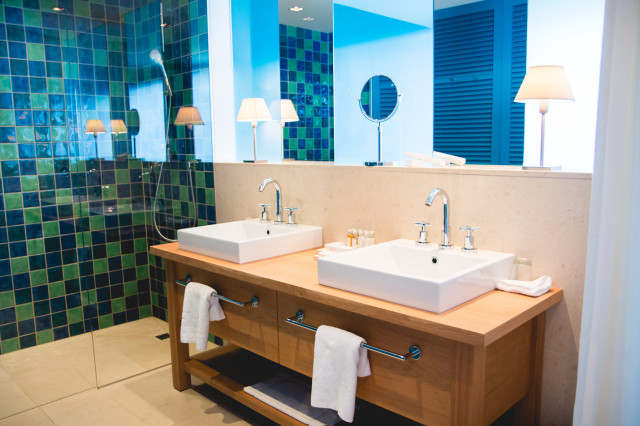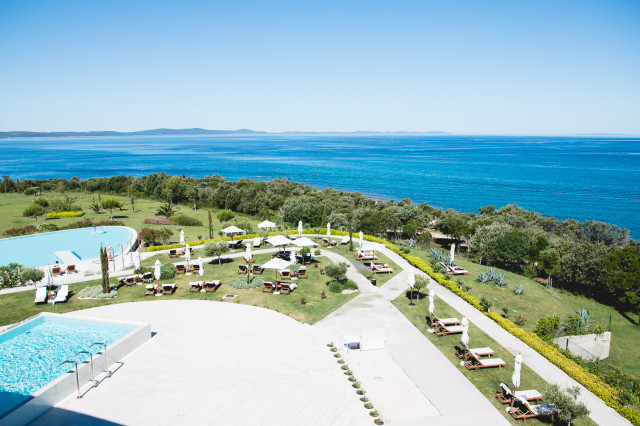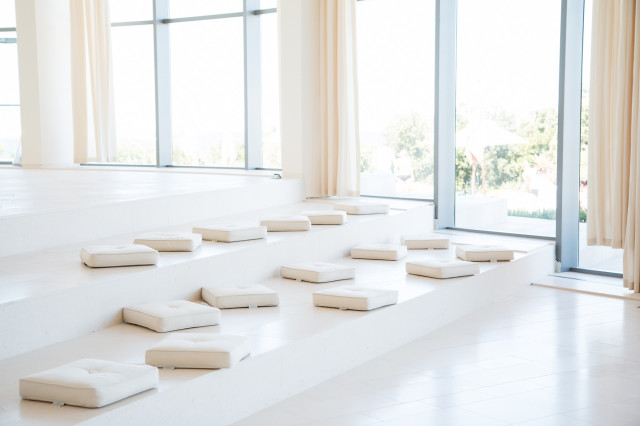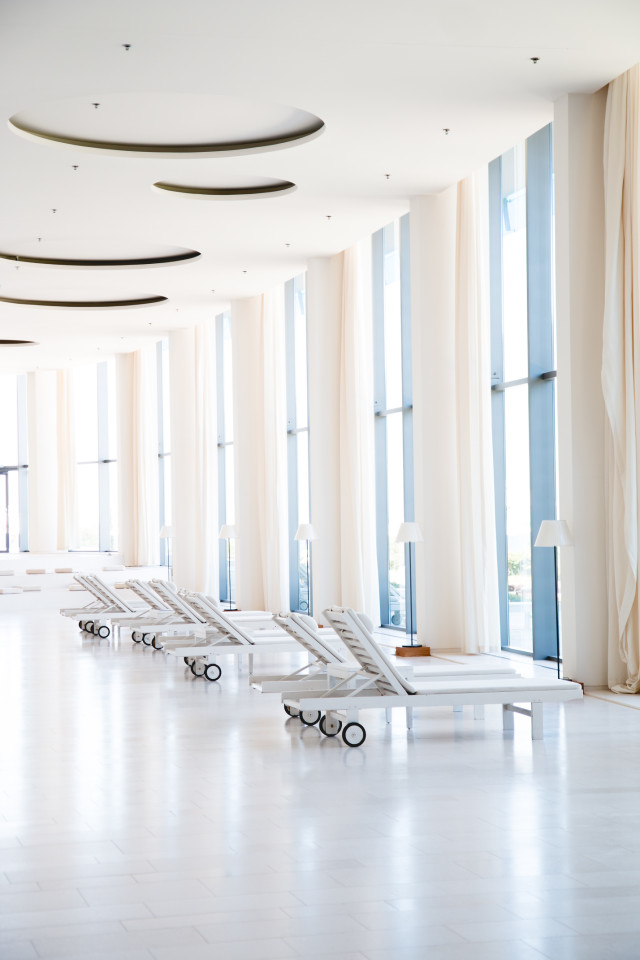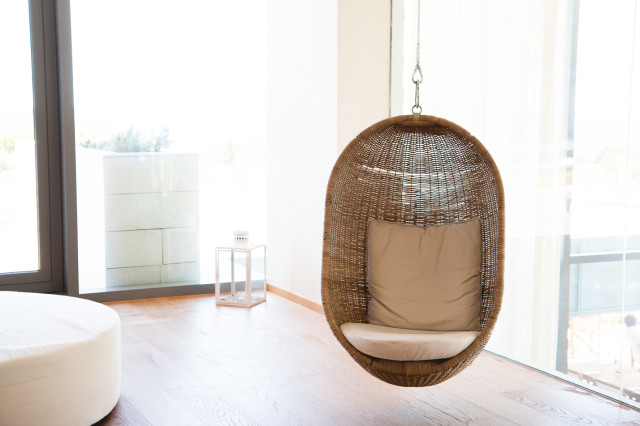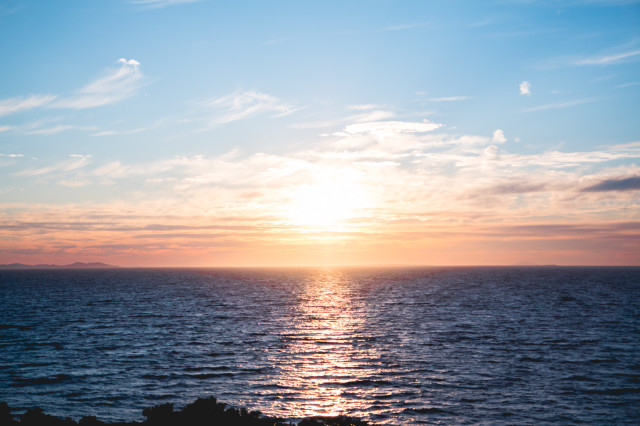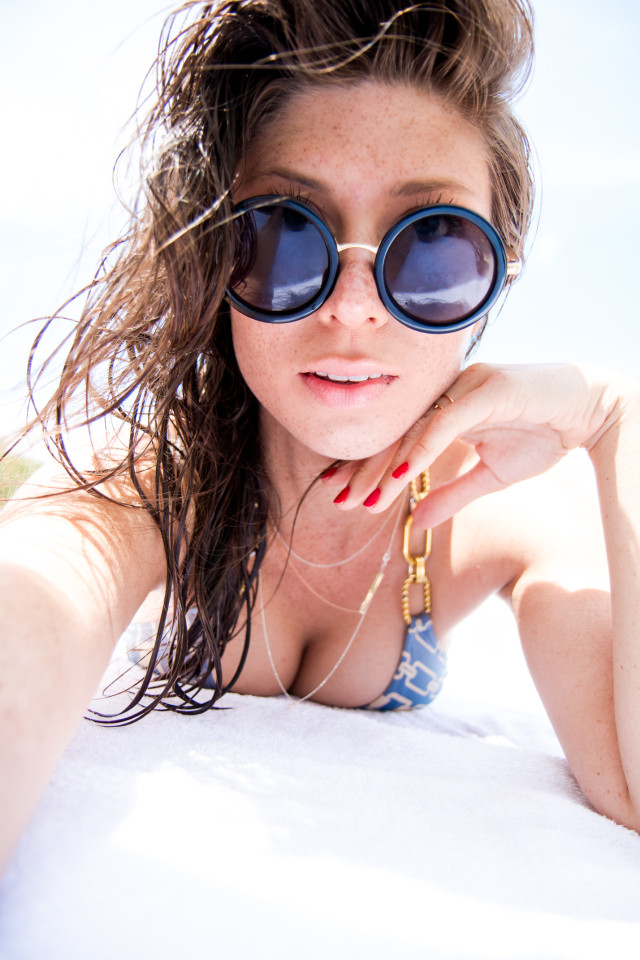 What I think could be better:
– The room service! We came back to the hotel late at 10:30pm one night after exploring Murter Island and would have loved to end the day with a movie and room service. Unfortunately, they do not offer any "warm" meals for the room service, and only a really small menu after 10pm. Personally, I think that a 5-star hotel should at least have the classics like a club sandwich or burger on the room menu.
– The decor! While I love the idea of a maritime theme for the hotel (very fitting for the surroundings), I think they tried a little too hard. Blue and green walls, tiles and stripes were too much for my taste. Sometimes, less is more. I got to peek into a suite, which was done in off-white and beige and I absolutely loved that though. Wish they did all rooms in the same color scheme –  it would have been much more instagram-worthy. On the contrary, however, all of the public areas, such as restaurant, spa and pool area were kept in very stylish white and blue. Loved that!
All in all, however, when you find yourself complaining about too many stripes and a missing club sandwich on the menu, it must have been a pretty good experience, right? I can definitely recommend the Falkensteiner Resort & Spa Iadera and would go back in a heart beat. The perfect place to relax for a few days and enjoy beautiful Croatia!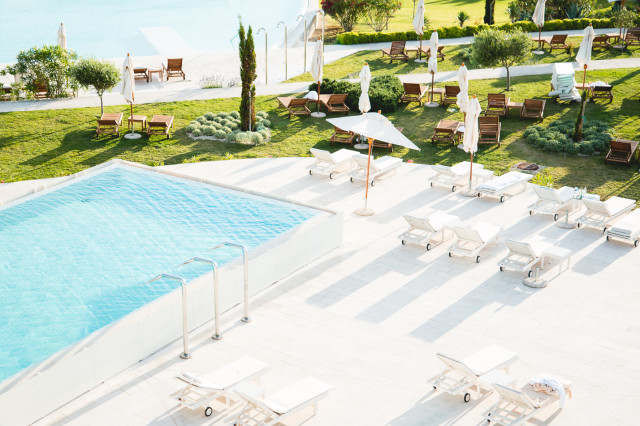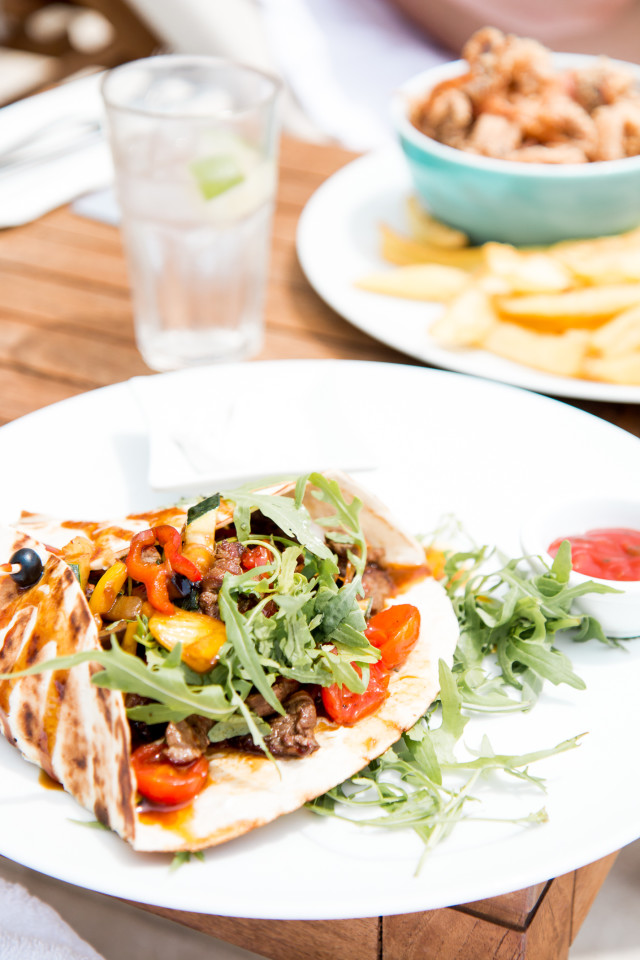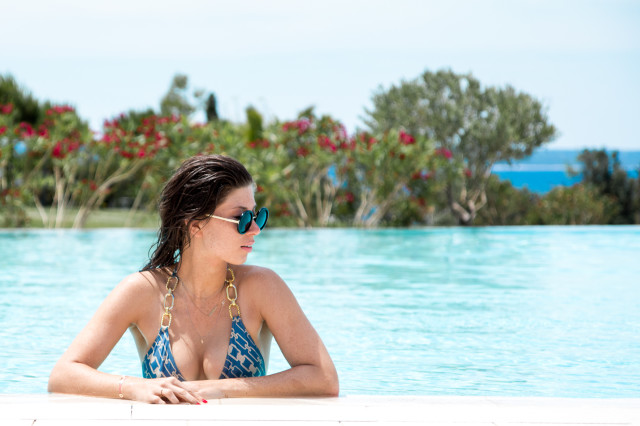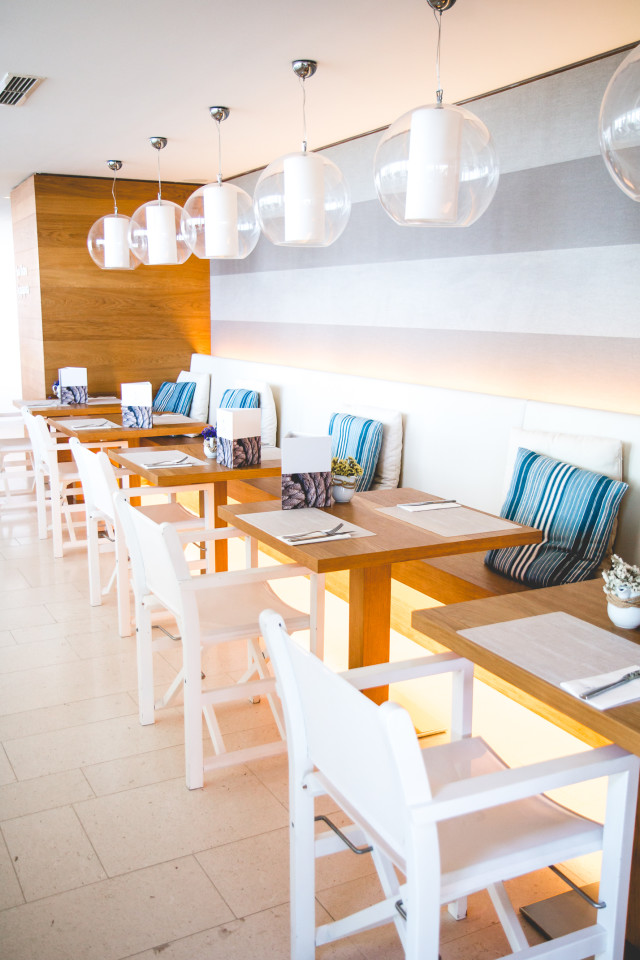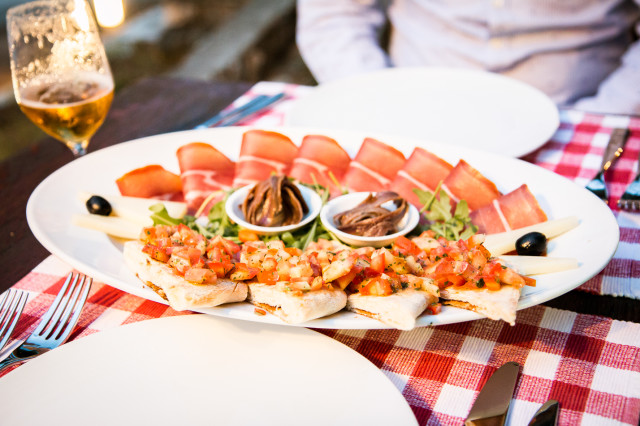 *a big Thank You to Falkensteiner Hotels for hosting us – it was amazing & we'll be back for sure!