RECIPE: green quinoa wraps.
The other day, I picked up a healthy lunch wrap with quinoa, pesto, spinach and feta on the go. It ended up being SO good that I tried my best to figure out exactly what it was composed of to recreate a similar wrap at home. This past weekend, I made the green quinoa wraps for Mike and I, and even he was impressed. Reason enough to share the recipe with you guys just in time for lunch, right?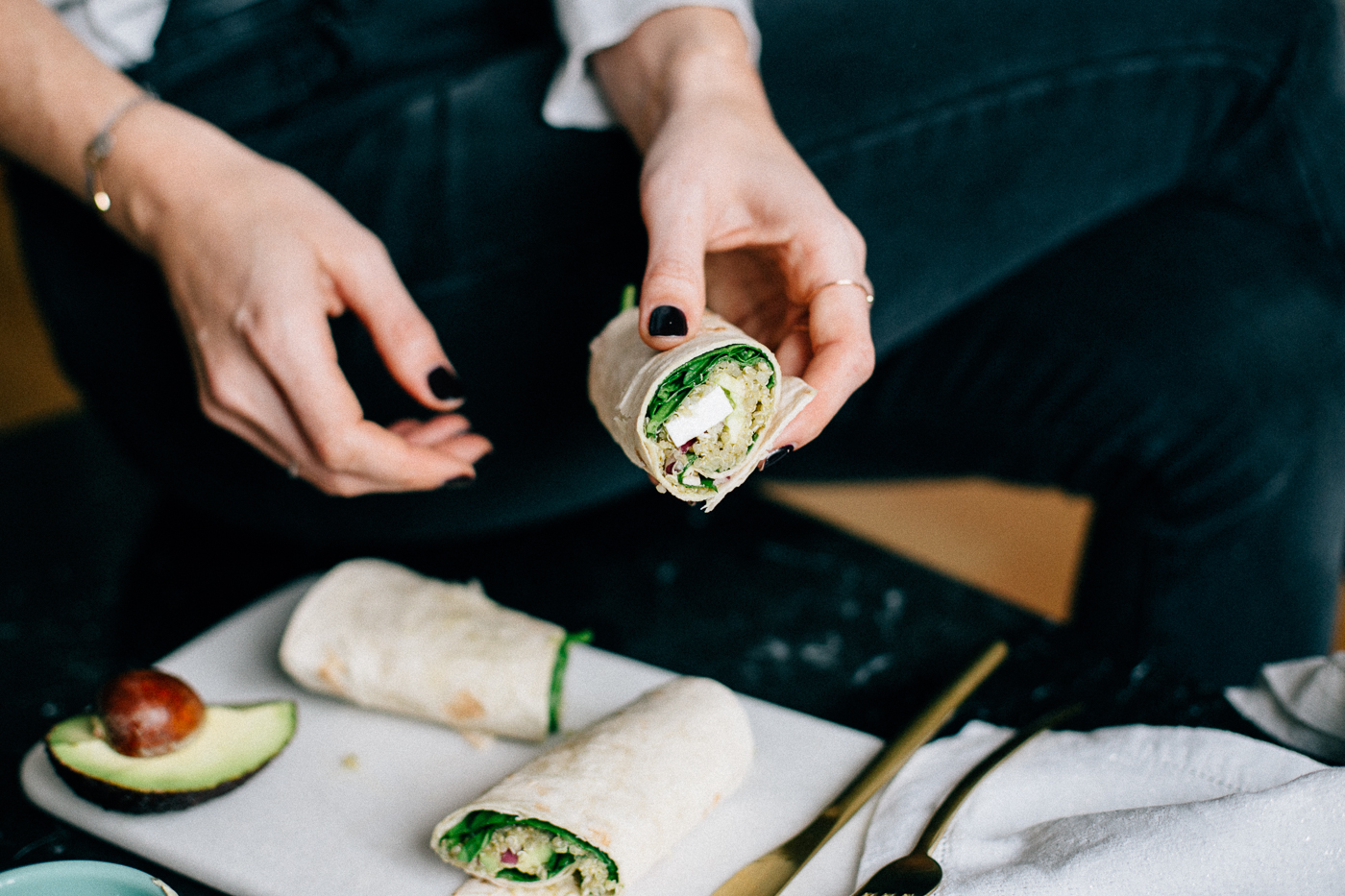 Green Quinoa Wraps – Recipe:
100 gr quinoa
1-2 tbsp green pesto
baby spinach
50 gr feta cheese
1 small red onion
1 avocado
salt & pepper
tortilla wraps (optional)
Start by cooking the quinoa according to the directions on the package. Once the quinoa is fully cooked, rinse it with cold water to drain the bitters and cool it down. Then season it with salt, pepper and the pesto. On the tortilla, spread out some fresh baby spinach, top with the pesto quinoa, sliced avocado, feta and some thinly sliced red onion. If you have other fresh herbs at home, feel free to add those as well. The wrap I originally had also had a few goji berries sprinkled on top – but unfortunately I was all out. Wrap things up and cut in half. Easy as that!
Bowl love: If you'd rather skip the tortilla wrap, just toss all of the ingredients together in a bowl for a gluten-free alternative.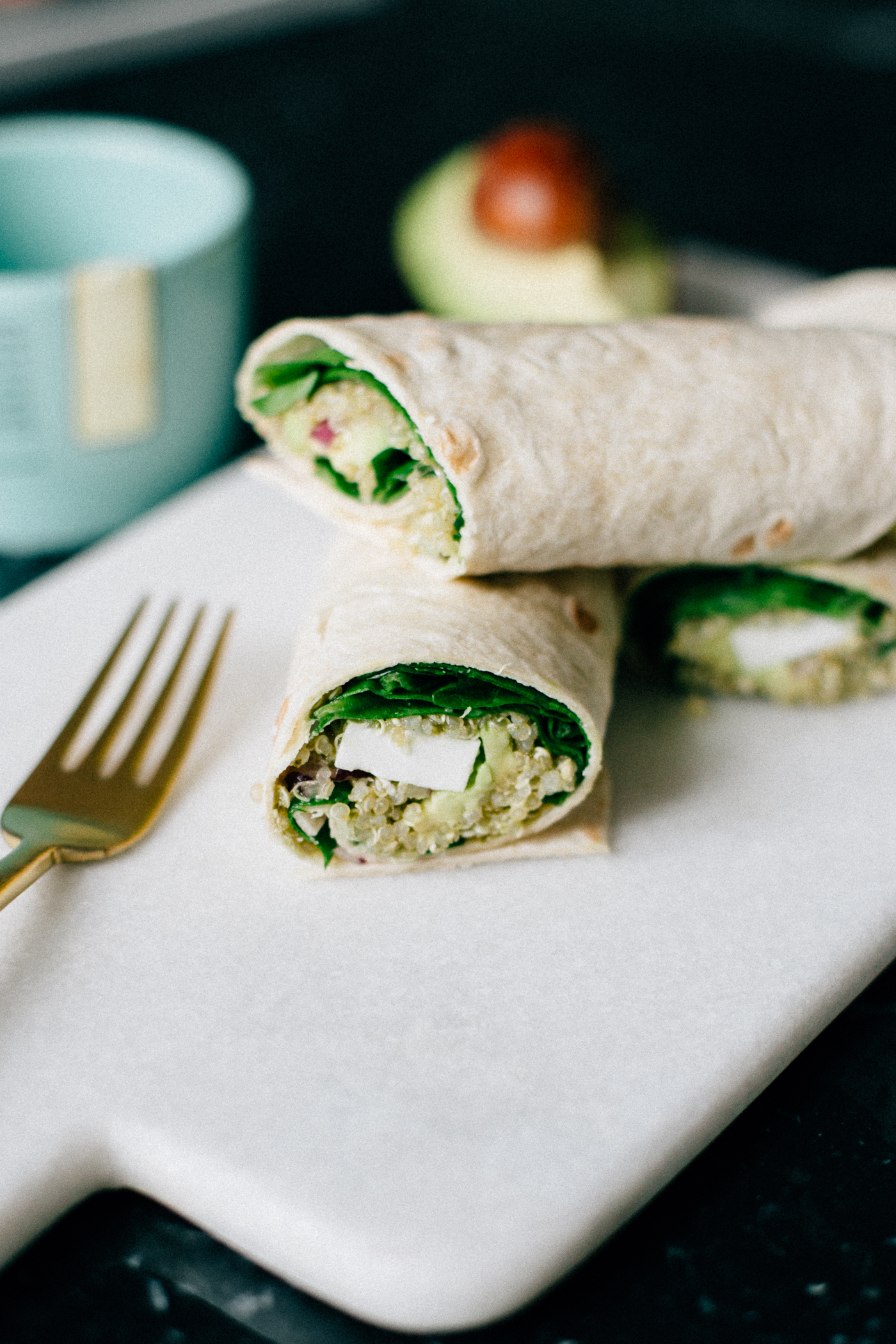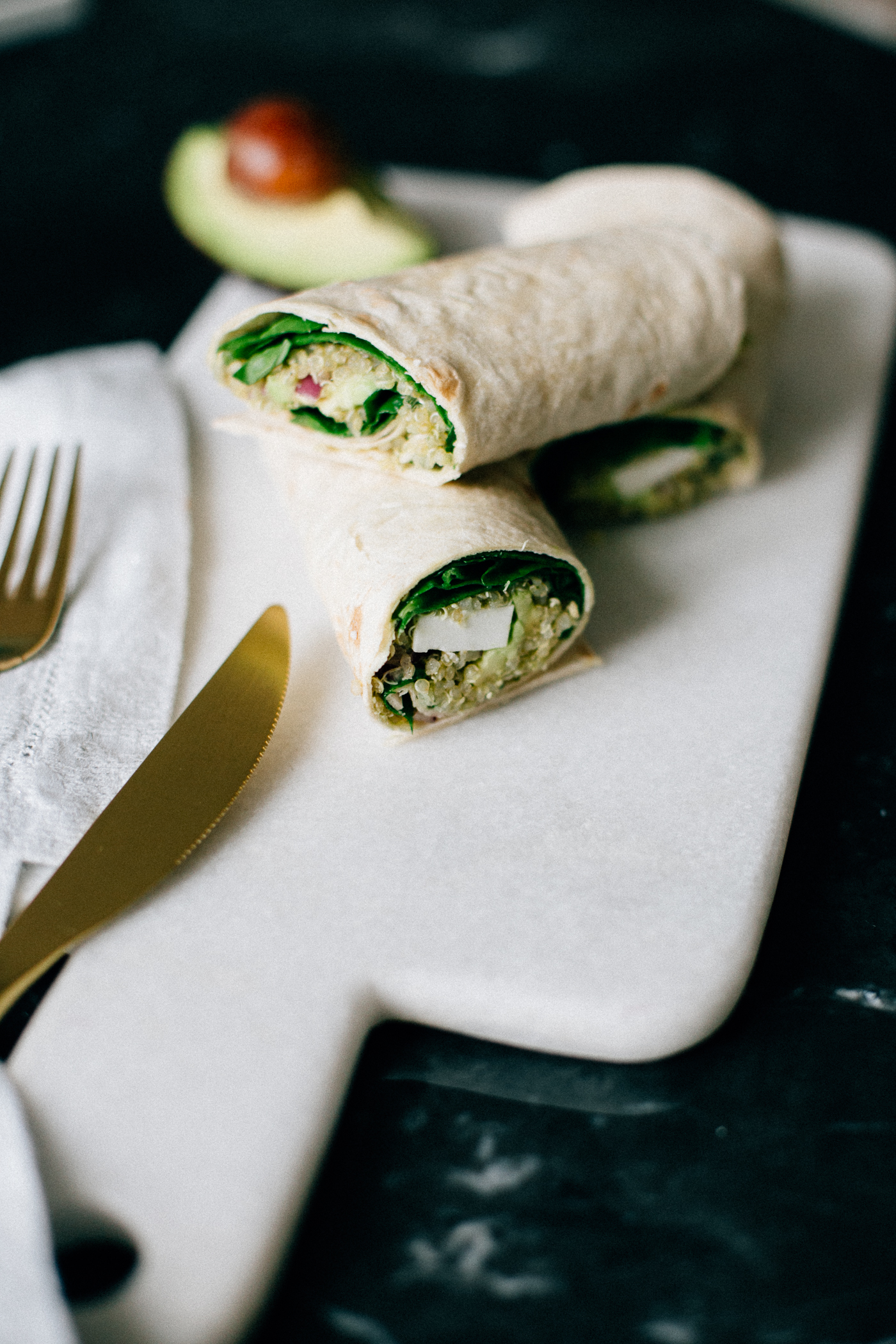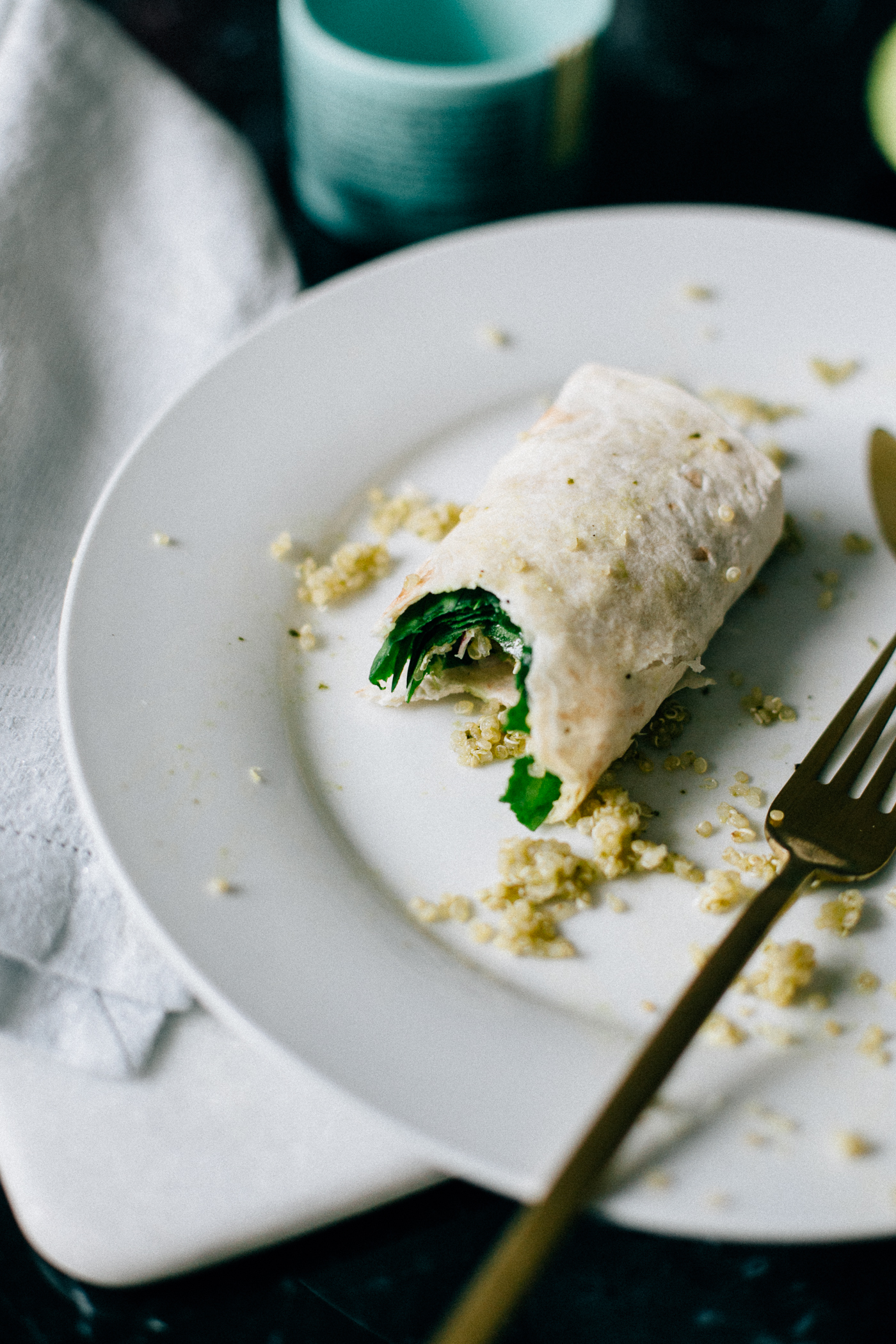 Want more healthy lunch inspo? How about creamy avocado pasta? Find the recipe here.