FITNESS: triaction.
During our fitness retreat on Mallorca back in May, we had Svjetlana, a personal trainer, with us all week. Aside from the fact that she is one of the sweetest and funnies ladies I have ever met, she also took so much time to sit down with all of us individually to talk about nutrition and fitness. She analyzed our different body types, helped us find exercises to achieve our personal goals and gave us tips about ways to improve our diet without actually dieting. Her approach is one of the most honest and realest I have ever come across and I am more motivated than ever to work on my fitness. Since then I have been trying to make a few adjustments to my diet and changed up my workouts a bit from lots of jogging to more HIIT and tabata training (as some of you may have been following on Snapchat).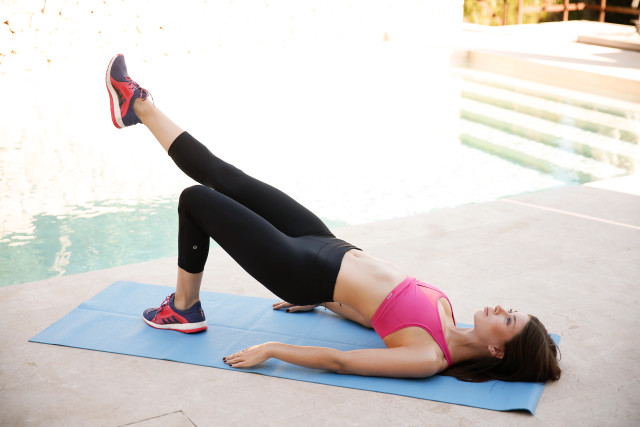 Speaking of changes: as you guys know, I am a firm believer that new workout clothes are the best motivation out there and on Monday I just talked about stocking up on gym clothes. Well, new in my closet since the retreat is the Triumph Triaction sports bra in a summery pink and orange color combination (currently on sale!). I am not typically one to workout without a shirt, but this bra is almost too pretty to hide under a boring black shirt. Aside from the visual aspect, it is also the perfect companion for my new workout routine since it offers a lighter support that may not be ideal for running but is perfect for more static exercises on the mat. The sports bras by Triumph offer lots of different options for different workouts, depending on the intensity of the workout and amount of movement involved. Since most of the exercises I have been doing are done on the mat or standing up (ugh squats…), the medium support is great, but I already have my eye on this all-black version from their new Dynamite Lite collection. With high support without the bulk, Dynamite Lite stands for extremely lightweight sports bras that prevent bouncing thanks to innovative 3D Powertech fabric. The perfect excuse to put the new technology to a test and get up and running!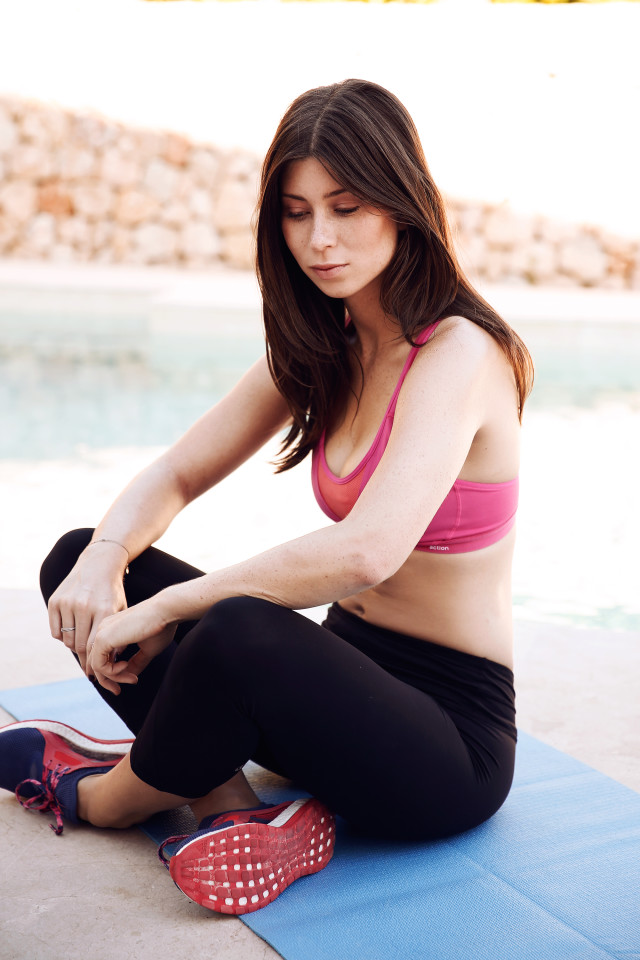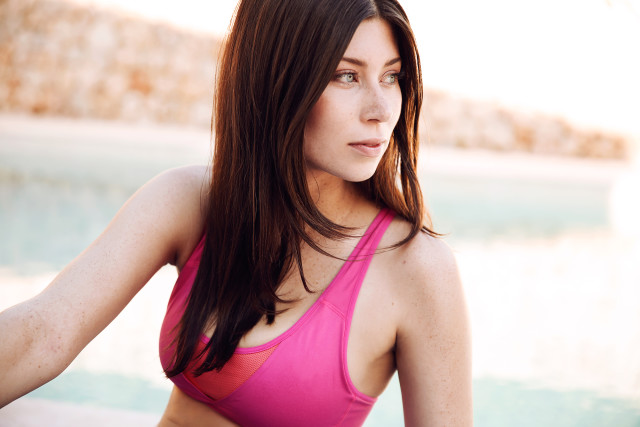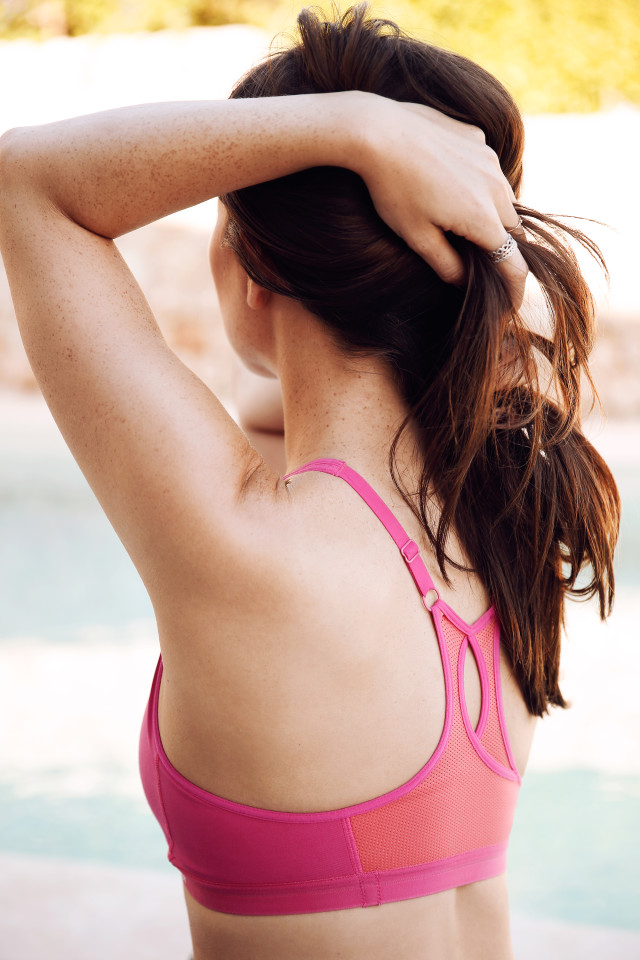 TRIUMPH: triaction sports bra
LULULEMON: running tights
ADIDAS: pureboost sneakers
*in friendly collaboration with Triumph.