Daily Dose Social Academy
Exciting news! As you may have noticed, Kathi and I are always thinking of new ways to keep ourselves busy. First we had our jobs on top of the private blogs and The Daily Dose. After that got a little too intense, we decided to go full-time with The Daily Dose, but ended up with TDD Social, our social media agency instead.
Now, we recently spoke about our experiences of blogging full-time at the FashionCamp Vienna and after the amazing feedback from the audience, we teamed up with the 3 lovely ladies of the FashionCamp team and decided to launch our very own Daily Dose Social Academy. "What's that?" Some of you may ask. Our Social Academy is a new approach to blogging. We have learned so much over the last few years and feel that we have a lot to share with others. Looking back, we sometimes wish we would have had someone by our side to give us tips & tricks, help us decide on WordPress vs. Blogger, tell us about affiliate marketing, show us what a media kit looks like, …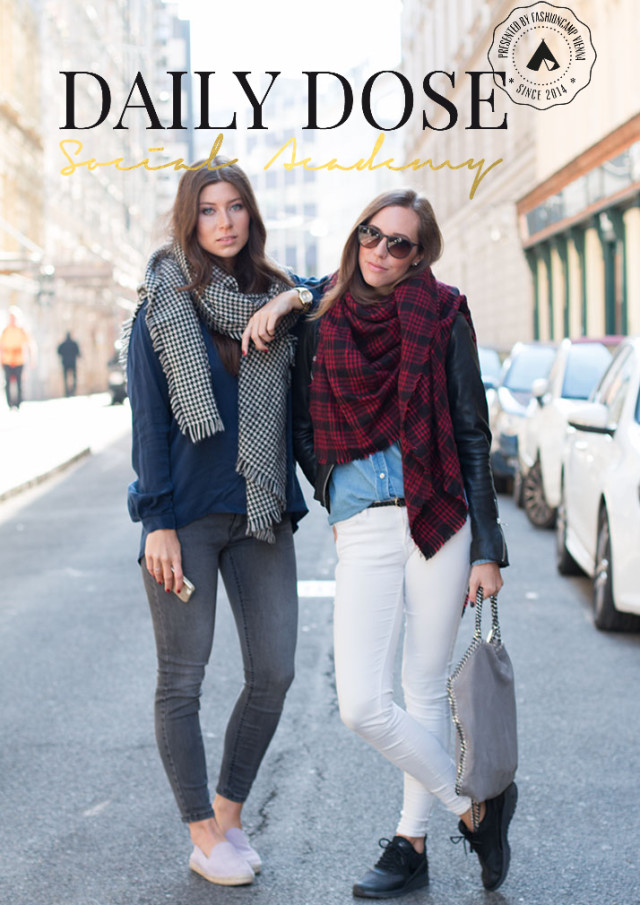 To make a long story short: We want to be that person by your side! To help you skip the mistakes we've made in the past and make your blog AWESOME! To do that, we've gathered experts from different fields (ie. graphic design, SEO, photography & many more) and put together a 3-part series with interaktive workshops in small groups to teach you all that we know.
We are so excited for the first Daily Dose Social Academy on November 22nd under the title of "Fresh Beginnings & Finding Yourself". We'll share how we started out, what a professional blog branding looks like, the things you need to keep in mind when telling YOUR story and how to create (or update) your blog to be a perfect match to your personality. To join the fun, simply purchase your ticket HERE – but be quick, as some dates are almost sold out already! We can't wait to see you!