CRAVINGS: wedding season
Every year in May, wedding season kicks off. And for the first time, I officially get to be excited since my dear friend Victoria is tying the knot this summer. I think there is no need to mention that I am beyond happy for her, and guess what, lucky me gets to be part of the planning ♥
Obviously I am wasting no time thinking about what to wear! A few weeks back, I already decided I wanted to wear bright pink, and while browsing Girissima.com I came across an amazing dress in the perfect shade of pink by Malene Birger. So for this week's cravings, I put together a possible option for me to wear to the wedding – what do you guys think?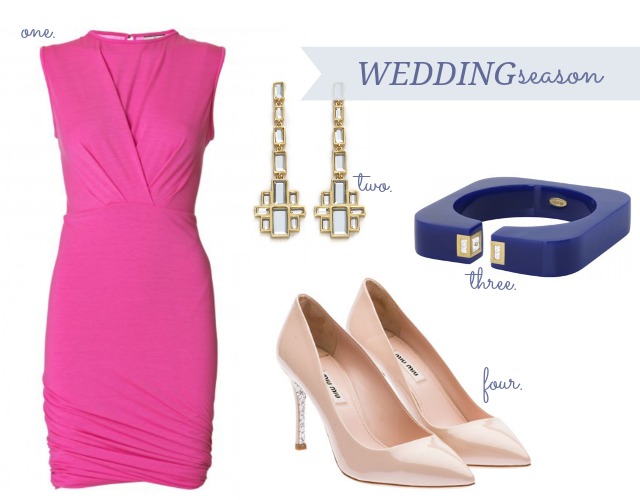 1. gorgeous bright pink dress by Malene Birger
2. stunning earrings – which I am THIS close to actually ordering! I think they are soo gorgeous!
3. blue & pink is always such a nice combination, so I am also loving the cuff to go with the earrings
4. and obviously the wedding will be the perfect occasion to wear my Miu Miu glitter heels 
 **brought to you in collaboration with Girissima.com