CRAVINGS: Summertime at Louis Vuitton
Yesterday, I had the chance to have a closer look at the new Summer Collection by Louis Vuitton. After learning about how the gorgeous sunnies are made in Italy and France, we also got to play dress-up and I felt like a little princess, getting dressed in LV head-to-toe! I simply adore that white dress and feel like it was made for me – it fit like a glove and I had the hardest time giving it back …
Oh, and you guys have to check out this cute collection video shot in Mykonos: Louis Vuitton Flower (click!) ❤ Can you spot the dress I am wearing in the picture below? And can someone please take me to a beautiful greek island asap!!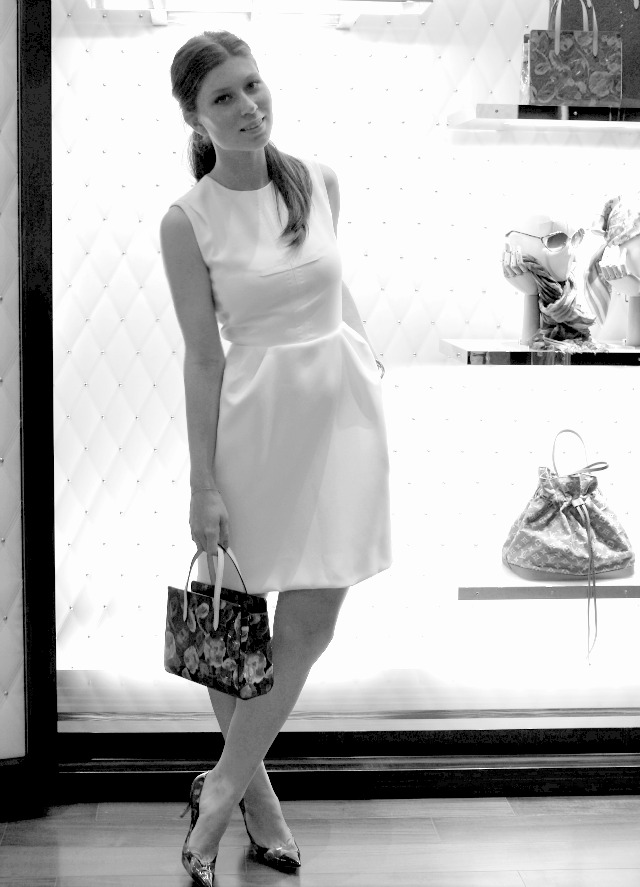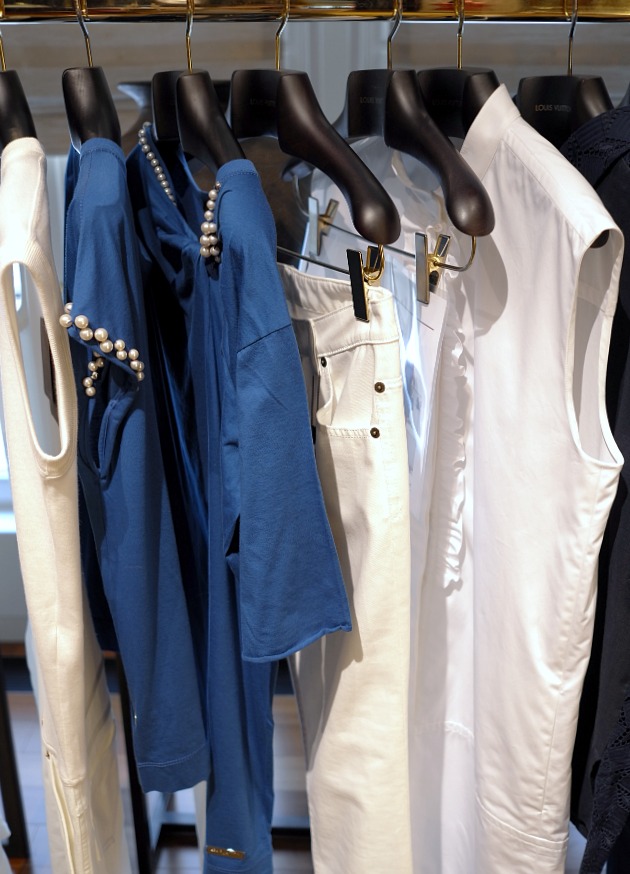 {do you guys recognize this fabric? Same lace as that top from Paris I am madly in love with!!}
And here are some of the official images:
© Louis Vuitton