BEAUTY TALK: mountain must-haves
This year, without a doubt, I've spent more time in the mountains than in the last 3 years combined. Which is pretty ridiculous, considering my parents live in beautiful Zell am See. For the first time in years, I've actually appreciated this (semi-weird) Winter we've had. Lots of sunny days, a bit of snow, and gorgeous scenery. However, just like every year, Winter is definitely the most difficult season in terms of my beauty routine. My skin is already dry, so the heating air and icy winds make it even worse. My lips are usually cracked and my hair flies all over the place. Luckily, there are a few little helpers, that have actually gotten me through the first few cold months really well, so of course I had to share them with you.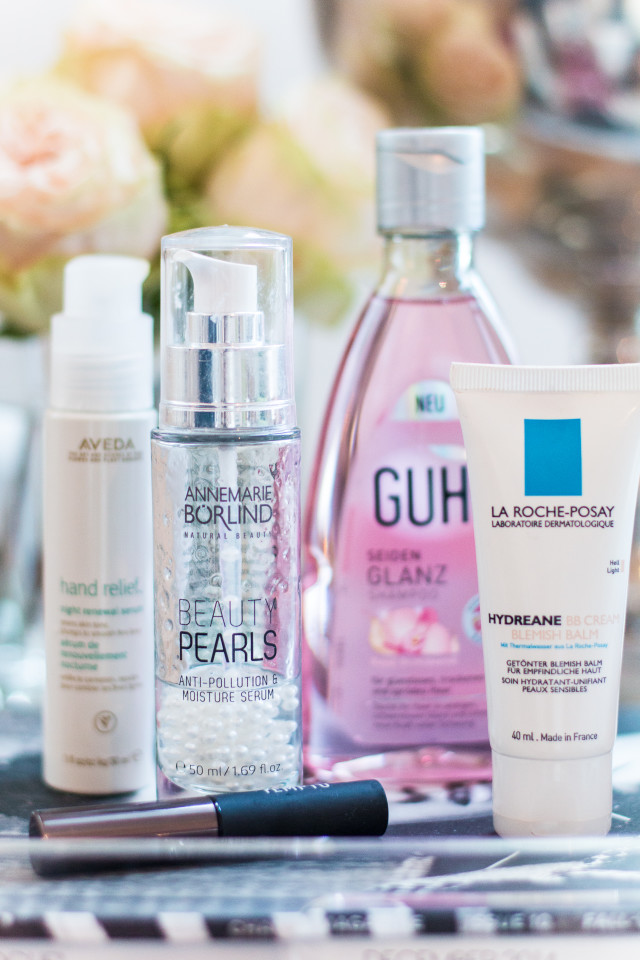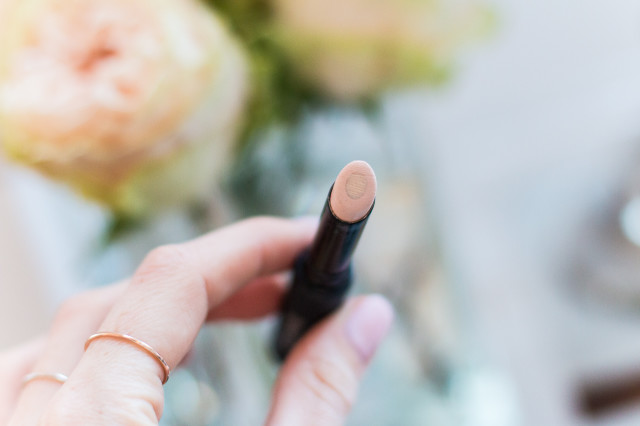 1. Temptu under-eye concealer: I received this concealer as a Christmas gift from a PR agency. I didn't really feel like I needed a new concealer, since I already had one, but decided the size and packaging was perfect for on the go, so I tossed it into my bag. Turns out, this is now my favorite concealer! Why? It has a good but natural coverage, and the center of the concealer stick includes a moisturizing paste, which works wonders on the dry area around my nose (even though it is an under-eye concealer). It might be a little too rich for Summer, but right now it is perfect! Temptu isn't easy to get, from what I found you can only buy it directly through their website HERE.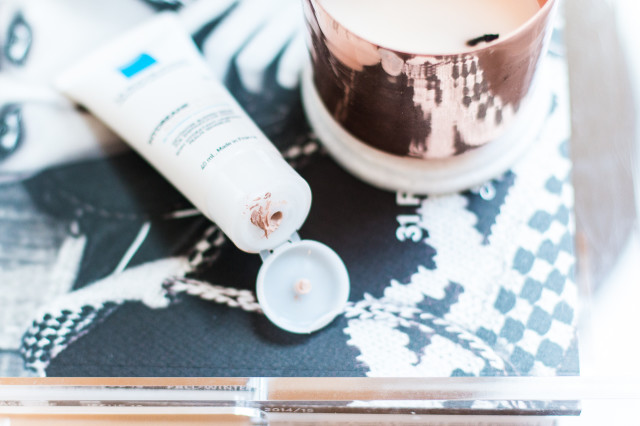 2. La Roche-Posay "hydreane bb cream": This bb cream is literally soo good! Laura Mercier is too hard to get here in Vienna and the tinted moisturizer (which I was using) was constantly sold out online, so I decided to give this one a go. I absolutely love it and have been using it daily for weeks now. The color (I have "light") fits my skin tone really well and the consistency is sort of "mousse-y" which locks in the moisture for a long time. Plus, it instantly makes your skin look smoother and the pores appear smaller. For me personally, this will probably work all year round, just because my skin is always dry.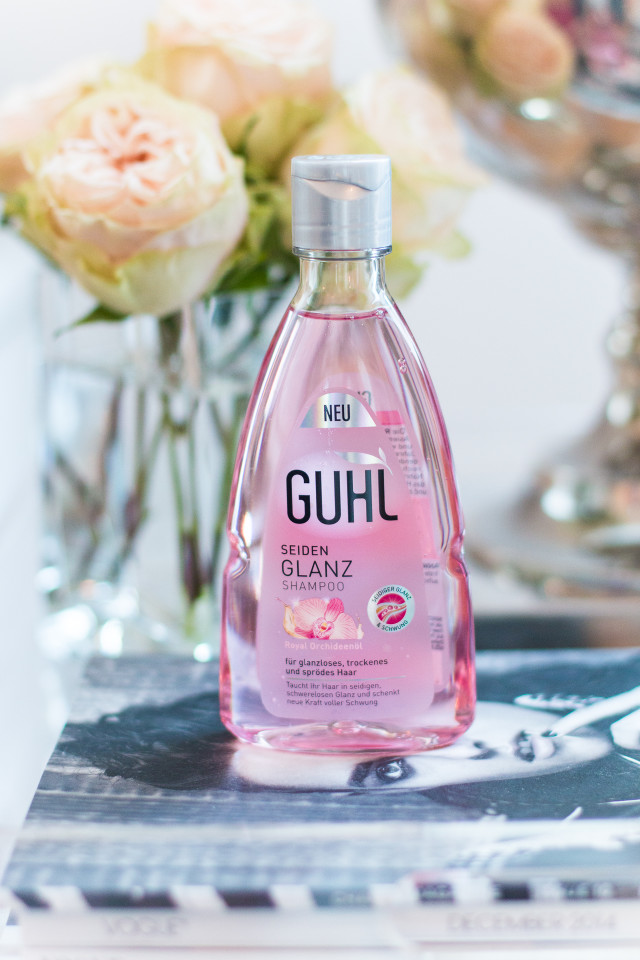 3. Guhl "Seidenglanz" shampoo: I already posted about this shampoo here, but it definitely also deserves to be part of my 5 Winter must-haves. It might just be my imagination, but aside from the fact that my hair has been really nice and shiny, I also feel like it "flies" less. During Winter, I usually have super static hair, which flies all over the place. I have barely had that at all this Winter! Plus, the pink bottle is my favorite in the shower right now!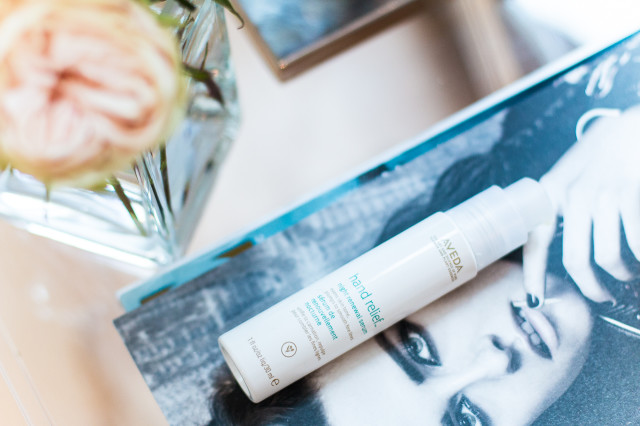 4. Aveda "hand relief night renewal" serum: Mike and I always joke that this is like a spa in a bottle. I apply the serum every day before going to sleep, and it makes our bedroom smell so calming, with a little citrus and just super relaxing. Like a spa! Plus, you'll wake up with super soft hands!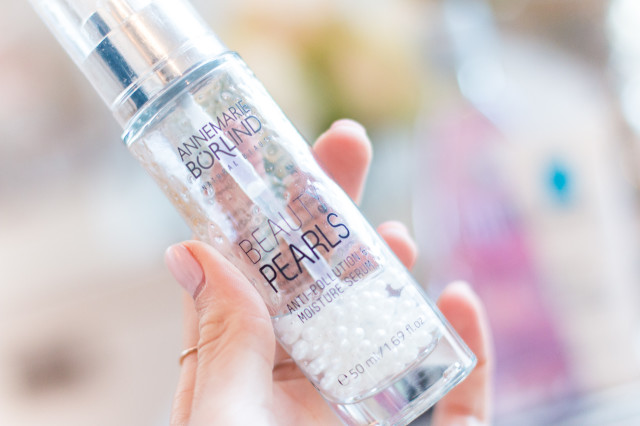 5. Annemarie Börlind "beauty pearls": As you can tell, my beauty pearls are already almost used up. I've been using the anti-pollution moisture serum underneath my regular moisturizer for about 2 months now and absolutely love it. It is the perfect base after washing your face and preps the skin for the moisturizer. Also, it has a tiny bit of shimmer, which makes your skin literally glow. Another product that I'll probably use all year long!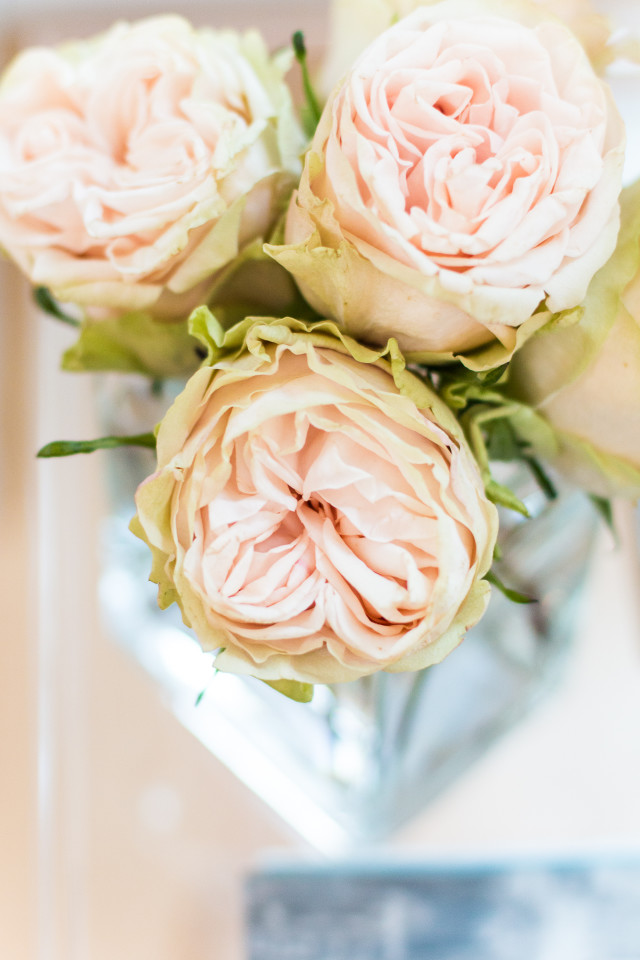 What are your Winter beauty must-haves? Do you have any recommendations for super dry skin, nails and hair? I'd love to know – simply leave a comment below!