BEAUTY TALK: Invisalign Update #2
It has been 3 months since I started my Invisalign treatment for my teeth, and I have been getting a ton of emails and questions in regards to how it has been going for me. About time for another post, I would say! For today's update, I wanted to focus on my personal first impressions. Right now, I feel like I am at a changing point as to where the aligners have become so natural to me, that I don't even really think about it anymore. So before I get too used to them, I wanted to jot down my experience from the first few weeks and share it with you.
– On May 22nd I had my appointment to officially kick-off my Invisalign treatment with DDr. Reistenhofer here in Vienna. It took just under an hour and they applied the "hooks" to my teeth, which are tiny, tooth-colored knobs that allow the aligners to pull your teeth in certain directions. Depending on what needs to be done, there can be more or less of these knobs. I have quite a few, but none on my front teeth.
– Before leaving the office I also got 3 more sets of aligners, which each should be worn for 14 days, ideally between 20 and 22 hours per day.
– The first day I felt super self-conscious, even though even I myself was surprised by how little you could actually see a difference. Still, there was something new in my mouth, I felt like I had a bit of a lisp and was spitting all over the place. However, when I actually concentrated on speaking, I sounded just like my old self. The slight lisp was gone by Monday, so it took about 3-4 days to adjust to the aligners in my mouth.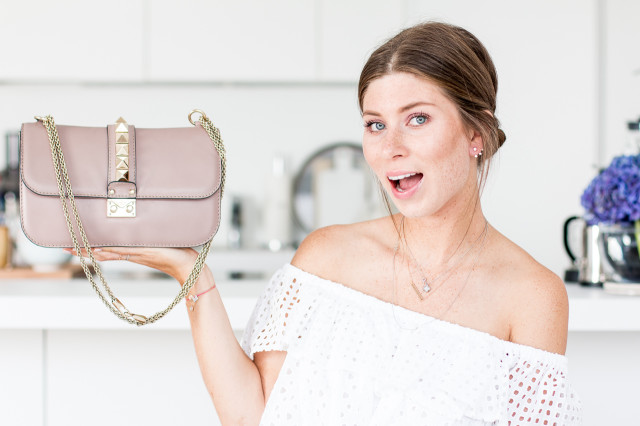 – In total, I will have 45 sets of aligners at 2 weeks each, which ads up to just under 2 years of treatment. By the time I turn 28 I will (hopefully) have perfectly straight teeth!
– I am really good about getting my 20 hours of wear in. Obviously I want the treatment to stay in plan, so I only take out the aligners for eating or when I drink coffee and red wine (which is likely to stain the aligners).
– By now, I've had one check-up where DDr. Reistenhofer said that everything was going according to plan and I received my next few aligners to last me until the first week of September, which is when I have my next appointment.
– And because a lot of you asked: I wear my Invisalign in all of my outfit pictures and even in my last video, as well as our office talk over on The Daily Dose. Everybody I tell about my "braces" is incredibly confused at first because they have no idea what I am talking about – which I guess is a really good thing, right? I am 100% happy with my decision to get Invisalign and can highly recommend the treatment, as well as DDr. Reistenhofer, if you are looking for someone here in Vienna.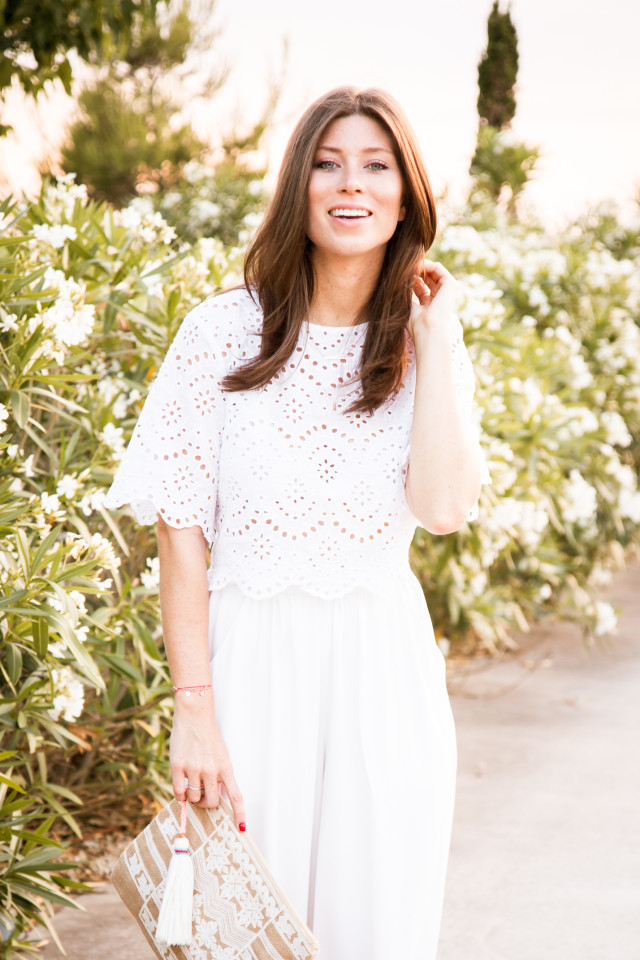 Do you guys like these Invisalign reviews? For next month, I thought it would be cool to share some pros and cons I have experienced so far – would that be interesting to you? I also thought about taking the camera to the doctors office and showing you around a bit! Let me know what you think in the comments below, and feel free to ask any questions that you'd like!