about blondies & brownies.
John Frieda and I go way back – back to my mom's shower circa 15 years ago. Back then, we lived in California and I went to Junior Lifeguards camp during the Summer. I have never minded my brown hair, but all of a sudden I was surrounded by lots of blonde surfer girls with perfect beach waves that made me crave sun-bleached hair. So I did a bit of research and quickly ended up with my mom's "Sheer Blonde" shampoo and conditioner. Of course it didn't turn me into a blonde since the products are designed to enhance a natural glow of the hair and slightly change the nuances of color, but I did feel pretty cool every time I stepped out of the shower.
Fast forward to present time and I am still surrounded by blondes but no longer steal their shampoo. Together with my travel buddy Juliane I spent the past week exploring the Côte d'Azur and sharing a suite aboard the MS Europe 2. Even though Juliane and I share a love for travelling and spend hours planning our next trips and exchanging hotel recommendation, we are complete opposites when it comes to our hair. She's a blondie and I am a brownie. Blonde meets brunette – just like in the new John Frieda campaign. Friends can be so much a like but so different at the same time. While she uses the Sheer Blonde series, I no longer have a desire for blonde hair but prefer to enhance my own hair color with a deeper glow to counteract against the sun's bleaching.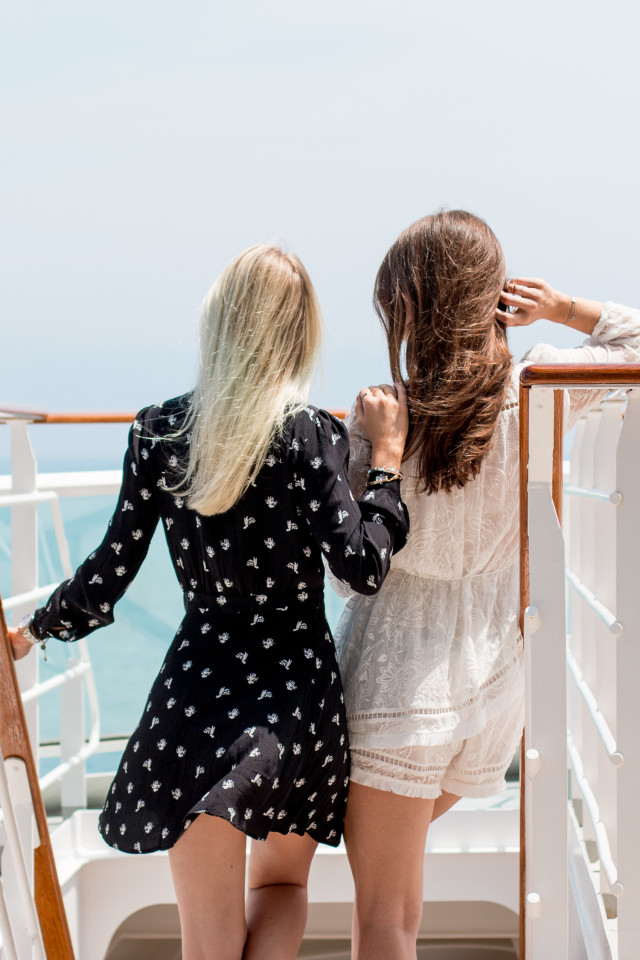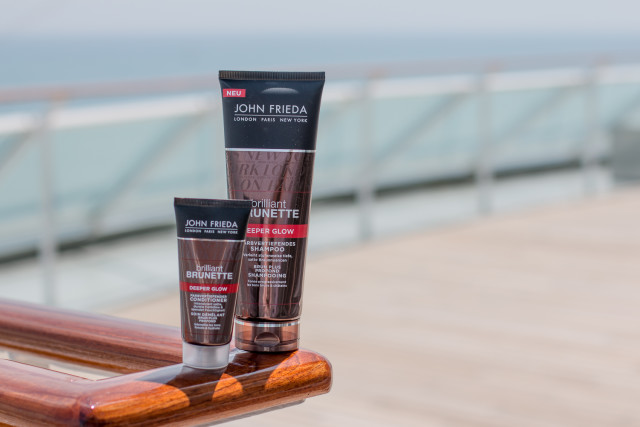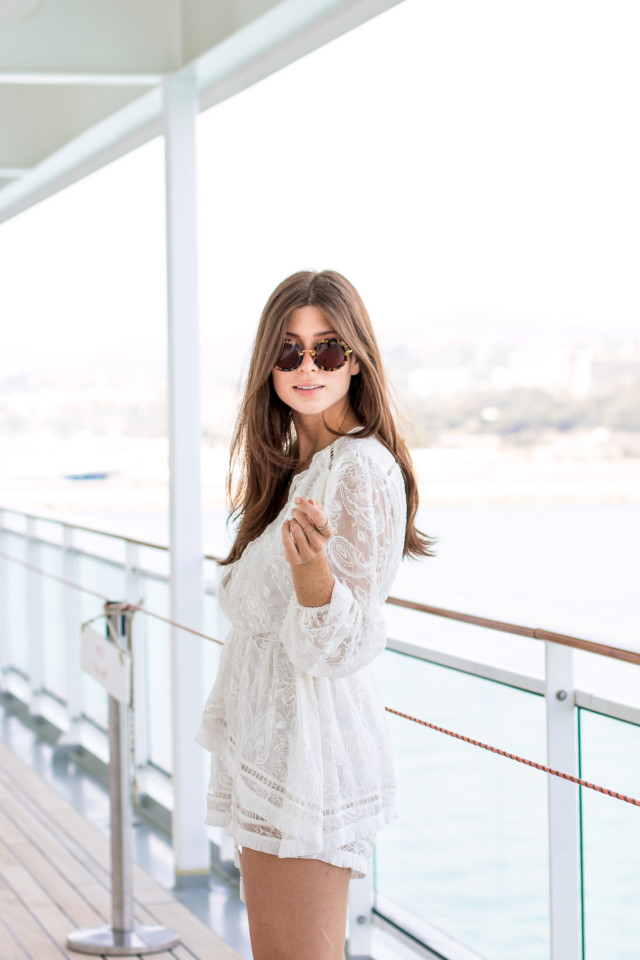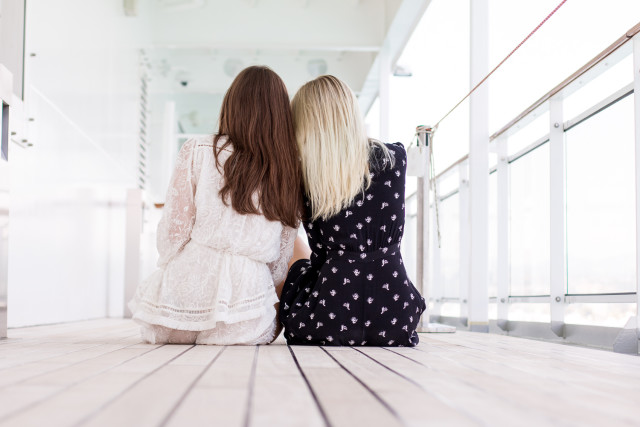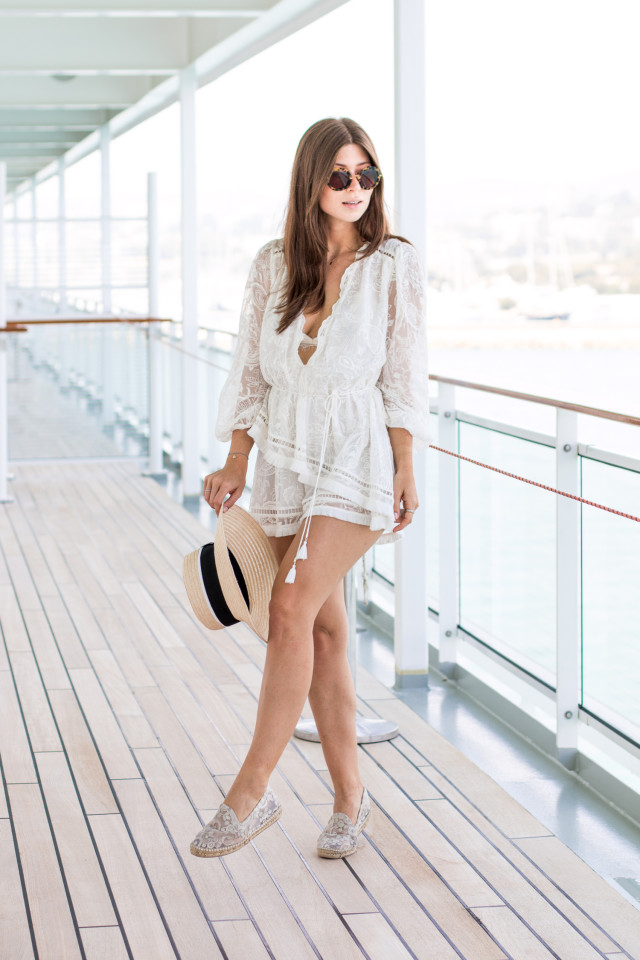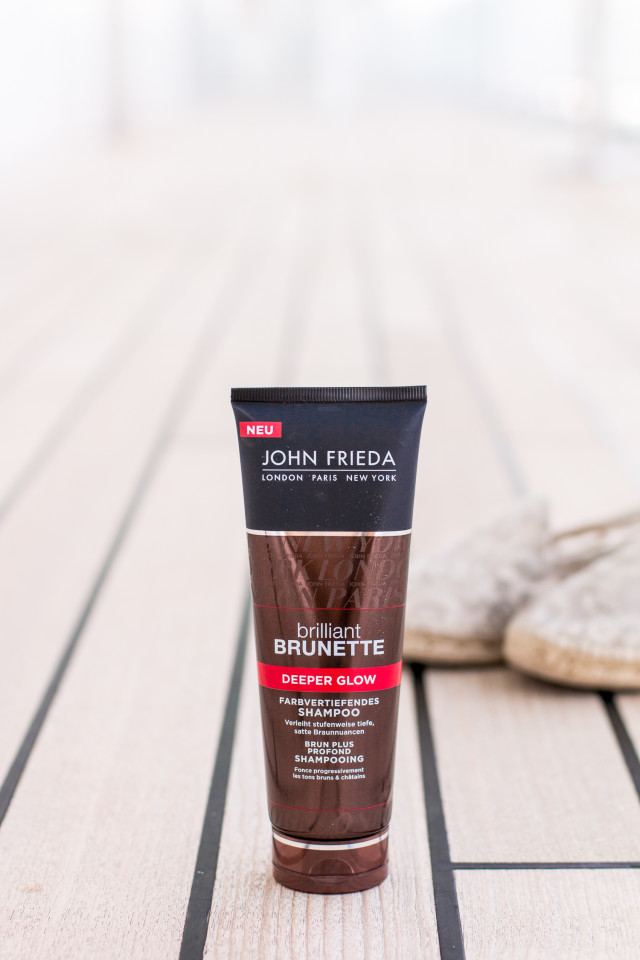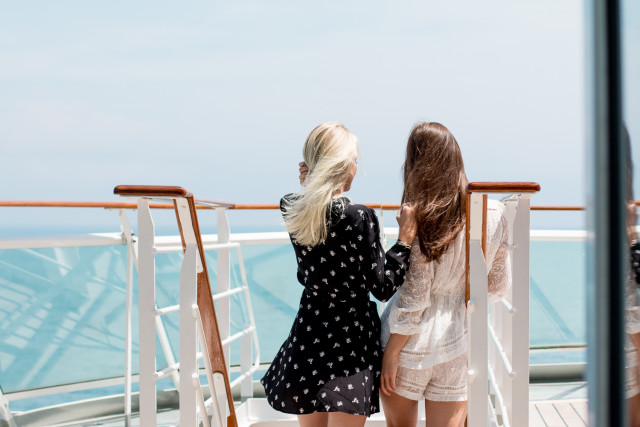 ZIMMERMANN: playsuit
MIU MIU: sunglasses
ALSEN: espadrilles
MAISON MICHEL: straw hat (borrowed from Juliane)

*in friendly collaboration with John Frieda.