72 hours in NYC.
Some might call me crazy for flying to NYC for barely 72 hours, but honestly, I'd do it again in a heartbeat. New York is one of the most inspiring cities in the world, and even just 24 hours would be worth it – especially if you've been before. This time around was my 4th trip to New York and since I have already seen and done most of the typical sightseeing highlights (Empire State, Broadway musical, Guggenheim and more…), we were able to focus more on exploring favorite neighborhoods, eating our way through the city and taking a loooong walk in Central Park. It felt almost (!!) like we were locals for a second and I loved every part of it!
This time around, I decided to keep an actual diary during the trip and wanted to share our agenda for 72 hours in New York City.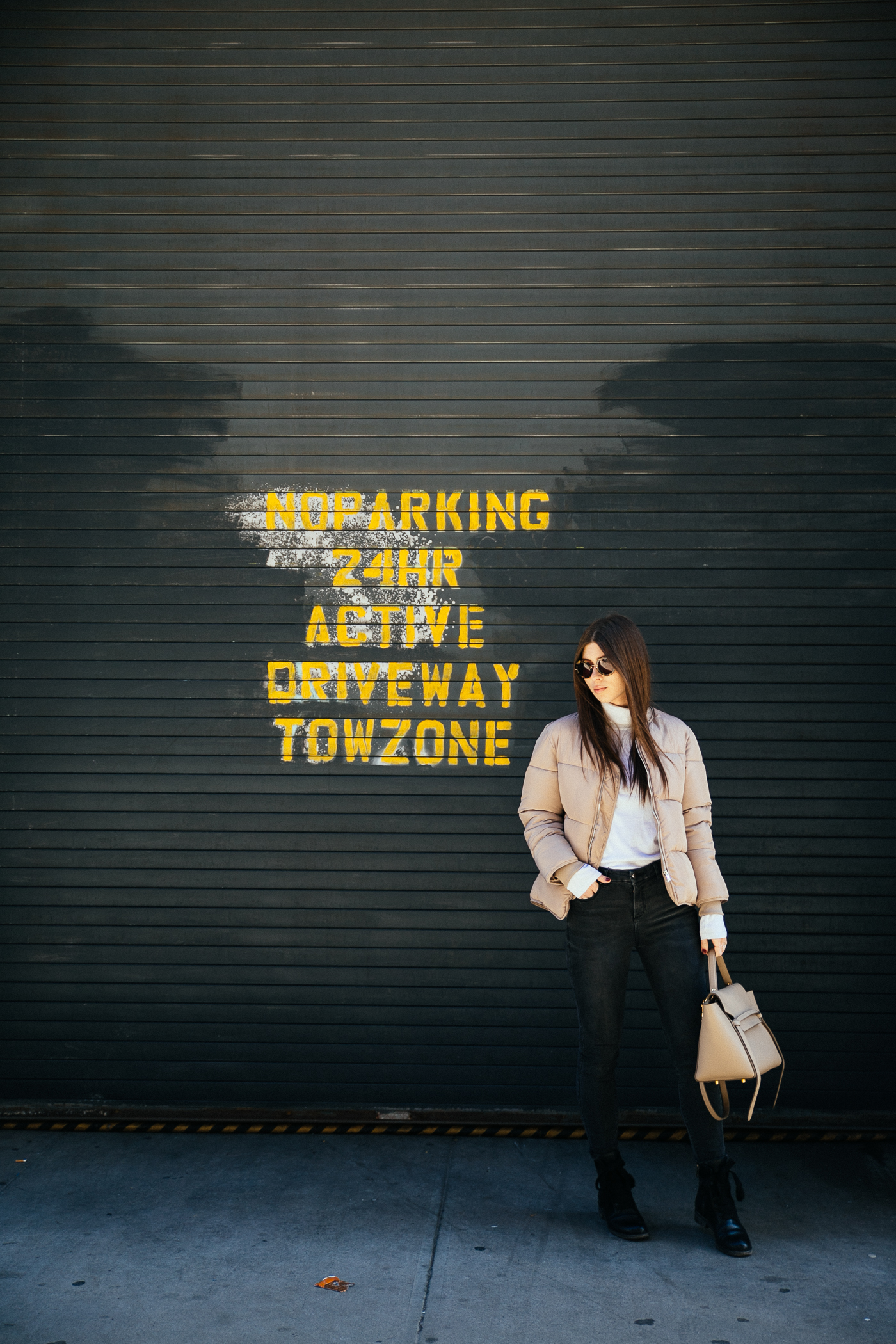 Saturday, April 1st: Arrival & Dinner
– 10:45 am take-off from Vienna straight to JFK. We got lucky with the winds and our flight only took 8 hours, which is kind of amazing.
– 1:40 pm touchdown at JFK, ahead of schedule
– 2:00 pm customs & security check: Unfortunately Kathi and I got separated at security. Her customs form had a huge X on it, while mine didn't. We didn't know which one of us got the better option but turns out her finger prints weren't good enough so she had to go through an extra check. In the meantime I got our luggage.
– 2:45 pm shuttle to the city. Since we were invited by Montblanc, they were kind enough to have a driver waiting for us at the airport. If you don't have a pick-up organized, I can recommend taking a cab (unless it is rush hour) because they offer fixed prices to and from JFK.
– 4:00 pm check-in at hotel: We stayed at the Four Seasons Hotel on 57th St and had a room with two queen beds and TONS of space. Walk-in closet included, which was animation enough to start unpacking right away. Even if it is just for 3 days, I always kind of like to get my things out of the suitcase and organized to keep an overview of what I actually packed.
– 6:10 pm dinner at The Standard Grill: In order to fight the jetlag, we decided to actually get ourselves up and ready again to head out for dinner in the meatpacking district (LOVE!). The burger, brussle sprouts and fries at The Standard Grill are a must!
– 8:00 pm drinks at Soho House: Even though we were done eating and so ready for bed by 7:45 pm, we decided to go for drinks at Soho House, which is just down the street and around the corner from The Standard. However, once we were seated on the cozy couches at Soho, we barely made it through our House Mules without falling asleep on the spot. So we ubered back to the hotel around 9 pm and were sound asleep before 10.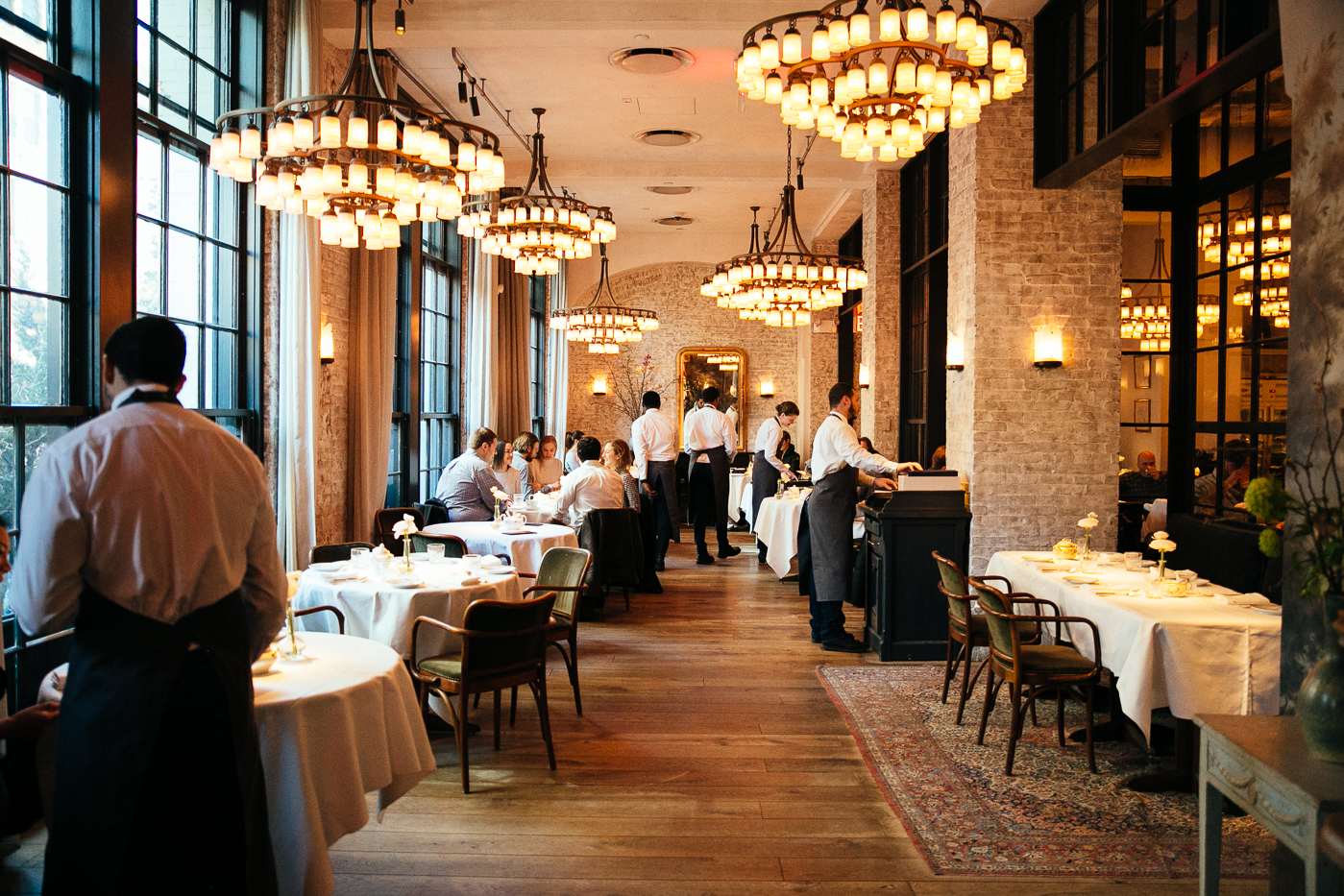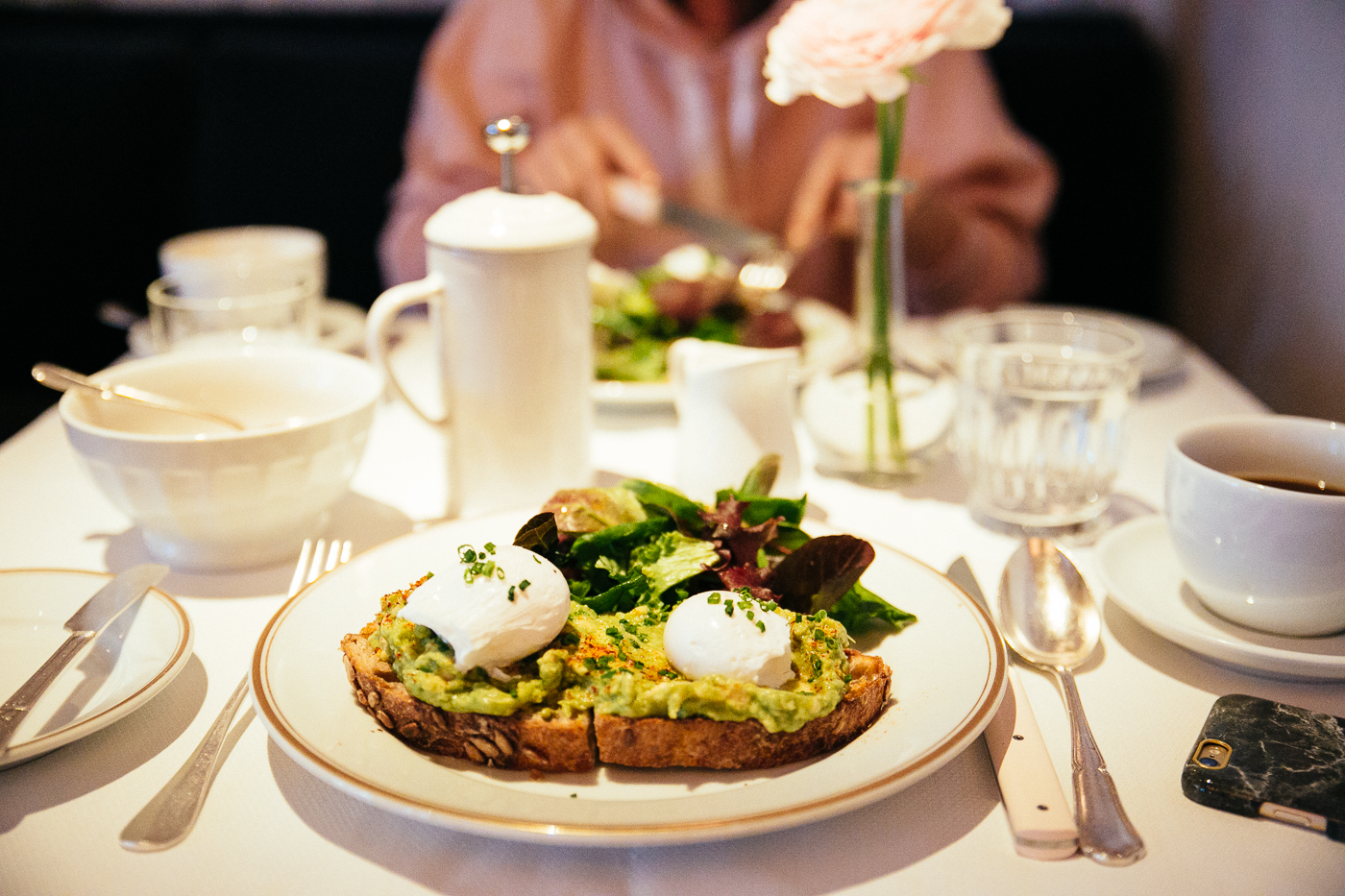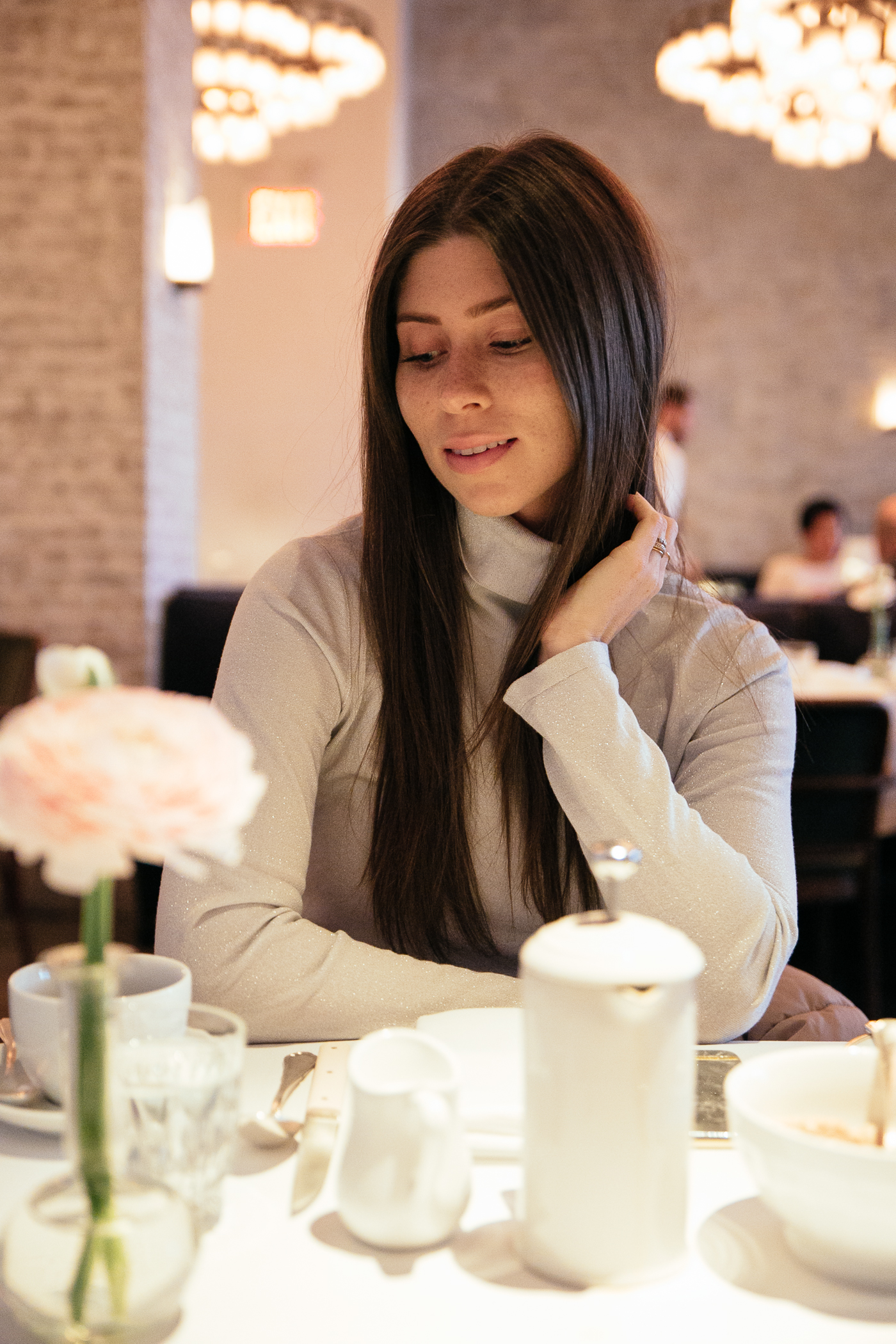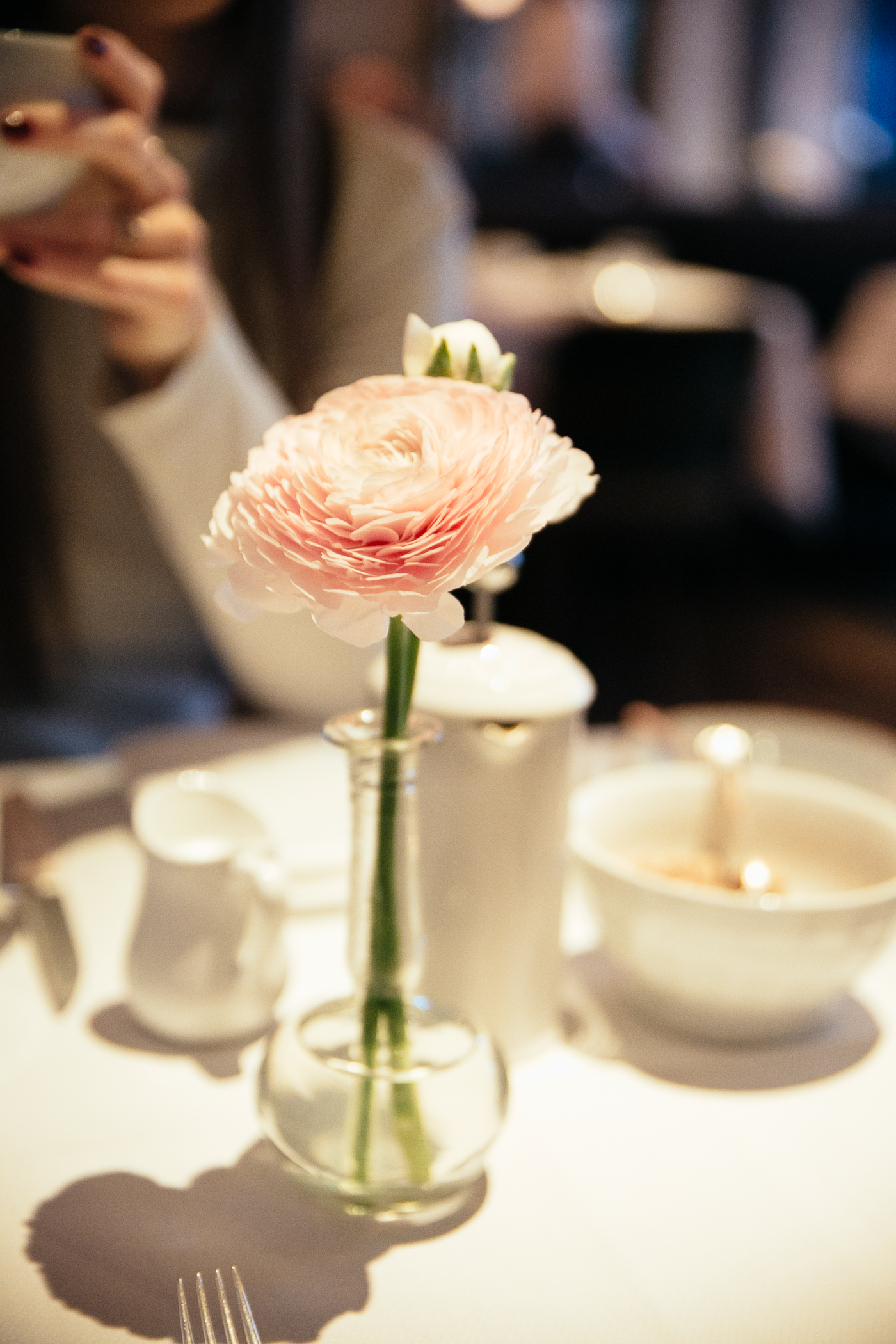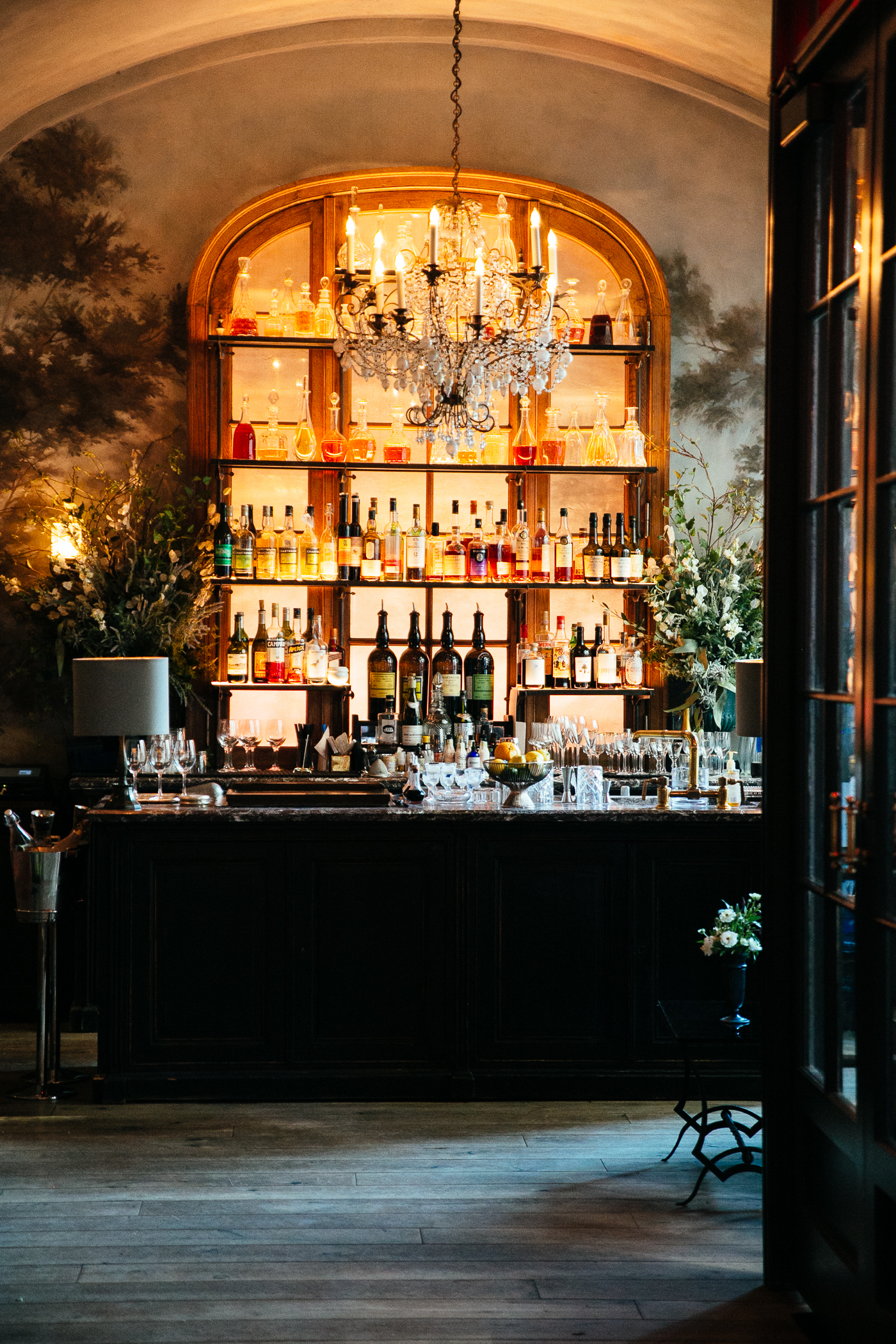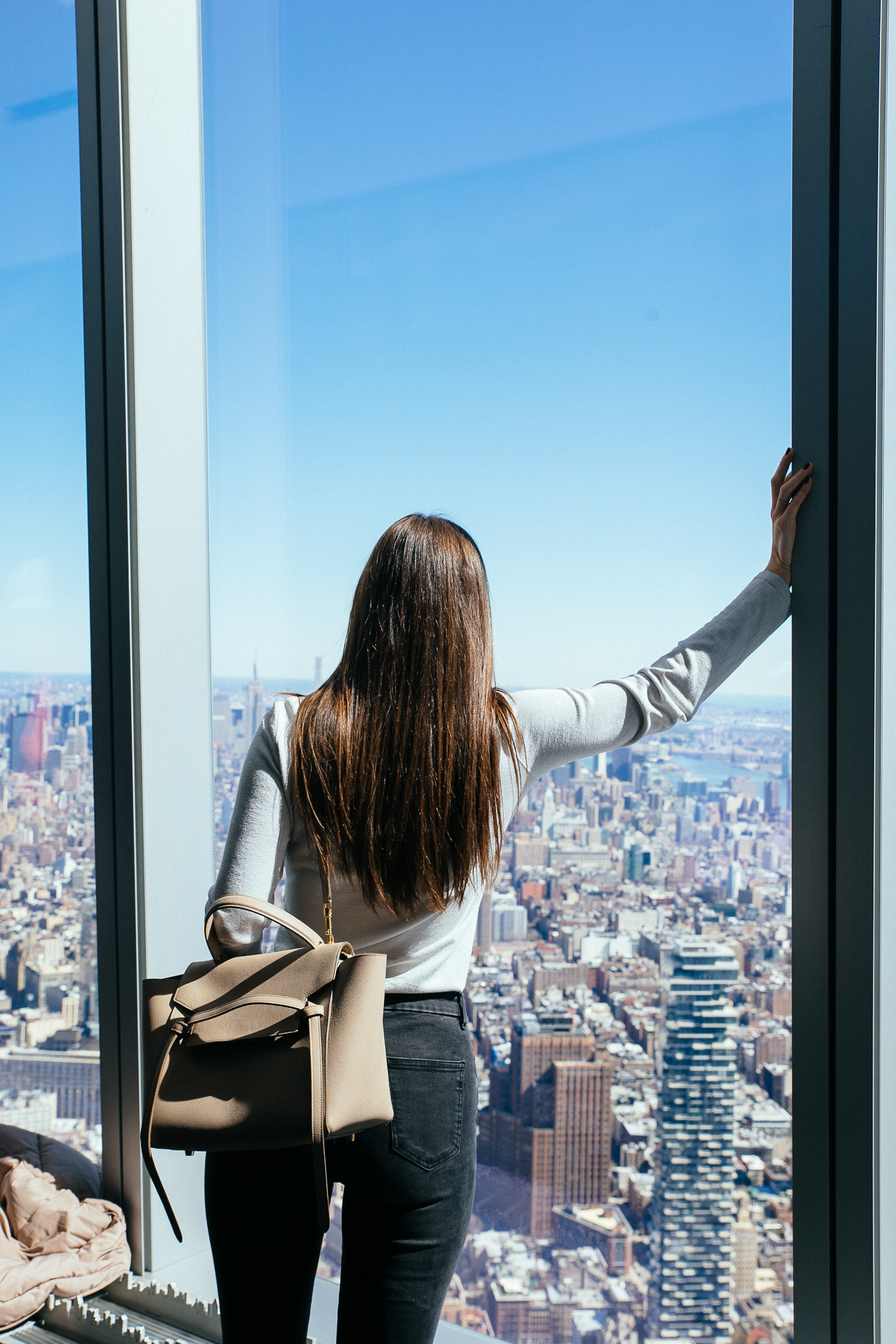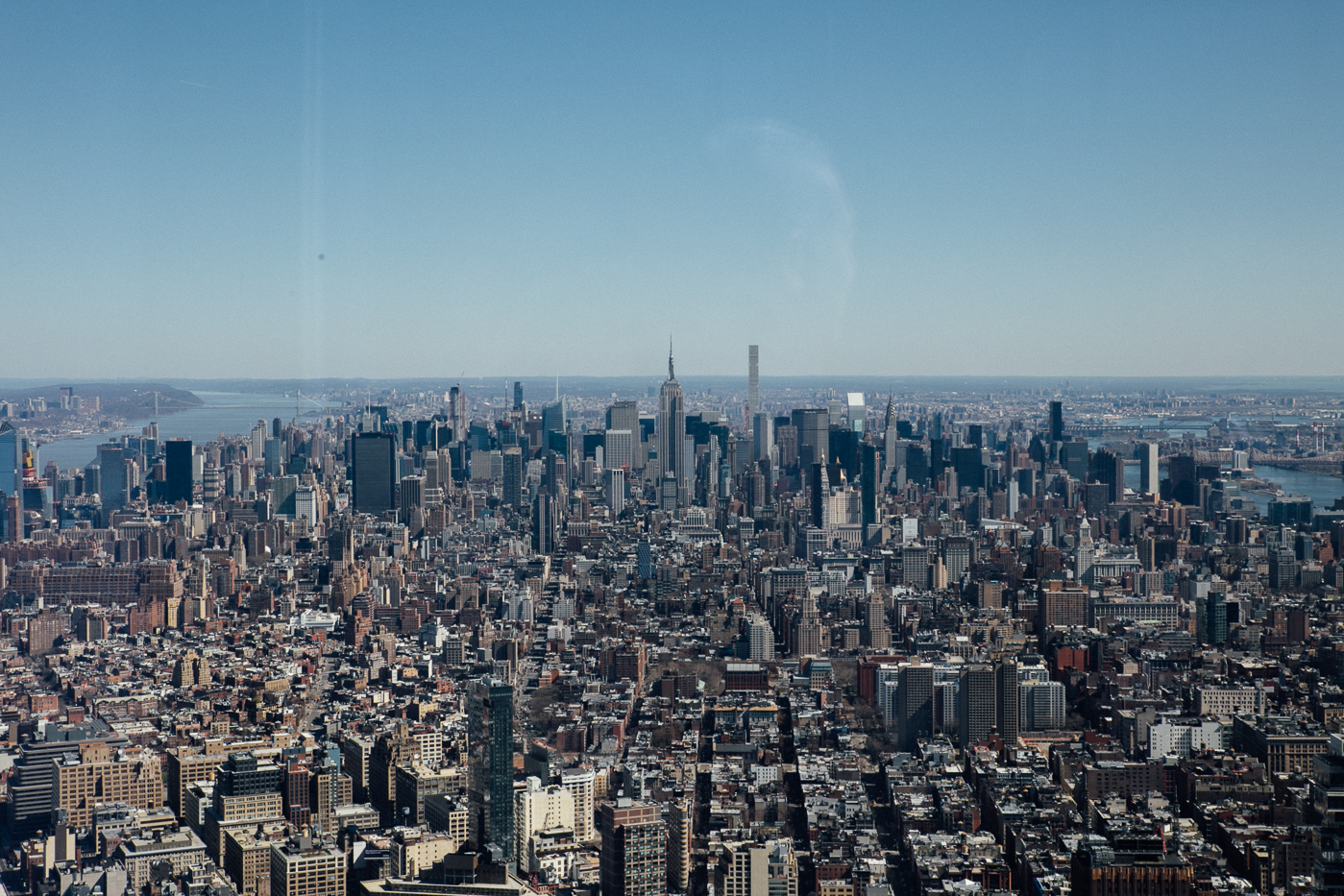 Writing is a gift – pass it on!
"Being able to read & write is one of the biggest gifts we get in life. Especially as a blogger, I could not imagine a world without letters, words & stories. Together with Juliane I got to pass it on, and hopefully you will to!"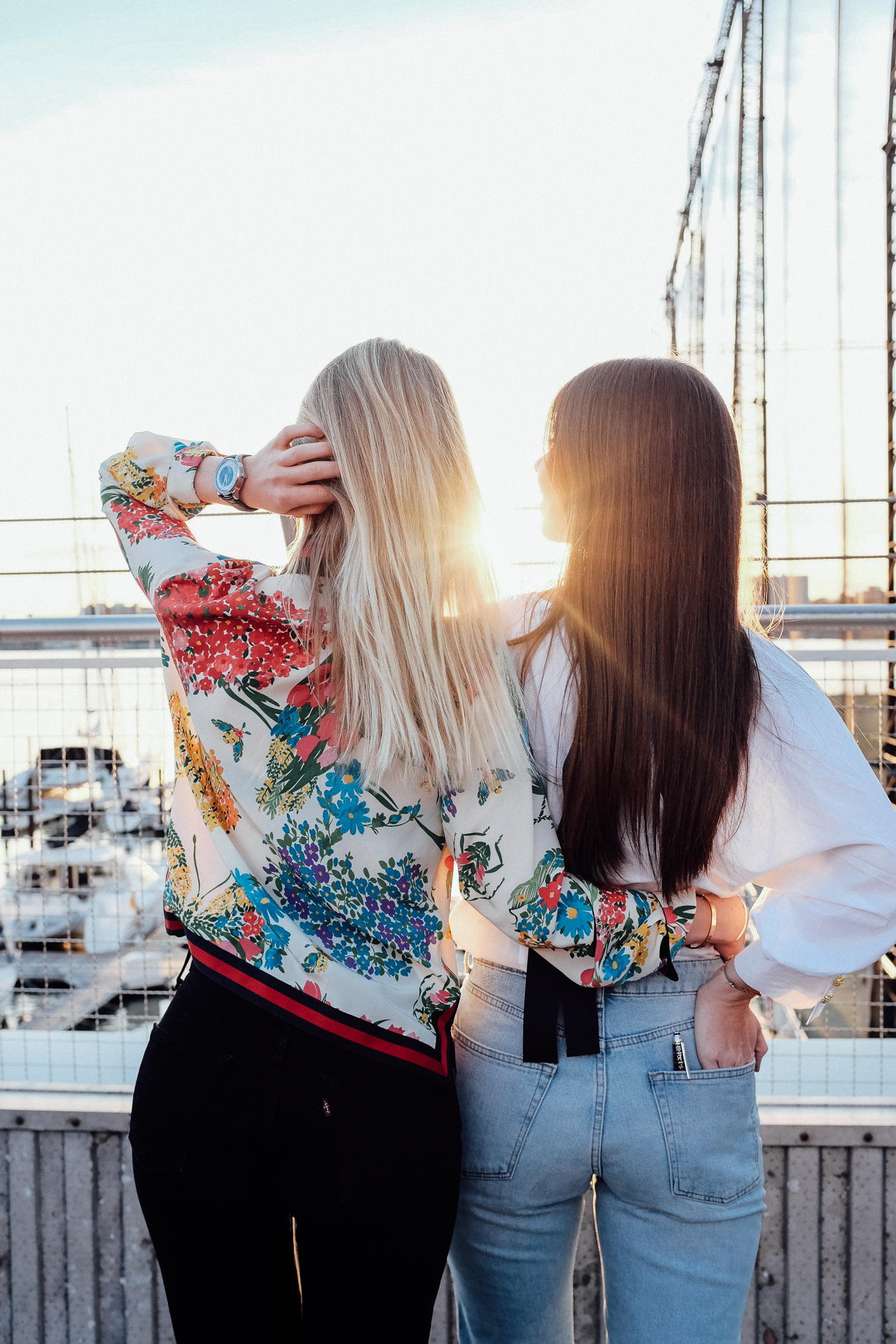 Sunday, April 2nd: Sightseeing & Pier59 Studios
– 3:58 am wake-up: I could not believe my eye when I woke up and looked at my phone… 4 am and I was bright awake. I somehow managed to keep tossing and turning for another hour before giving up around 5:10 am when Kathi also woke up. We spent the next hour stalking people on Instagram and planning our day ahead before deciding that 6 am was a decent time to get up on a Sunday.
– 6:00 am gym session. Since breakfast was nowhere near in sight at 6 in the morning on a Sunday, we decided to pass some time at the gym instead. I recently read that exercise and lots of time spent outdoors helps the body adjust to a new time zone, so let's just say we did it to cure the jetlag.
– 8:48 am enroute to breakfast. After about 1 hour at the gym, a super long shower and a little hair dryer drama (let's just say it did not work well…), we were in our uber just before 9, finally heading to breakfast after being awake for almost 5 hours already.
– 9:15 am breakfast at Le Coucou: Some of our favorite bloggers have stayed at 11 Howard during Fashion Weeks in the past, so we decided to give the hotel's restaurant "Le Coucou" in Soho a try. 18$ for poached eggs on avo toast and 6$ for French Press coffee is not exactly cheap, but then again, it's NYC.
– 10:20 am One World Observatory: During my past visits to NYC, I had been to the Empire State and Rockefeller Buildings. Both views are incredible, even though I prefer the Rockefeller because you can actually see the Empire State Building from there, plus the view over Central Park is amazing. This time around, something new was on the agenda and we headed straight to the One World Observatory after breakfast. It was a short 20 minute walk from Soho and the line was close to none, which was such a pleasant surprise. The tickets are 37$ and the view is really cool (even though you can't go outside anywhere). Once we were back down, the line had already formed around the building, so definitely try to go as early as possible if you plan to visit the One World Observatory.
– 11:30 am High Line + Chelsea Market: Since we got super lucky with the weather, we decided to walk the High Line. It wasn't as busy and eclectic as during Summer, but still a nice way to catch some sun. Back in Meatpacking, we decided to stop by Chelsea Market for a quick juice break.
– 12:15 pm Bleeker Street: For lunch we really wanted to go to byChloe. Since walking is the best way to explore the city, we headed down Hudson St. and then Bleeker St. (such a cool area) until we made it to the restaurant by 1:30.
– 1:30 pm lunch at byChloe: Right as we walked into the restaurant, this big protest started breaking out (see video below). I am not sure who's at fault here and what exactly is going on – we heard 3 different stories… – but the food was amazing and definitely the best vegan food I have ever had. Don't even get me started on those air-fried sweet potato fries with beet-ketchup.
– 2:40 pm back to the hotel. After a long morning out & about, we decided to head back to the hotel to get a bit work done.
– 4:45 pm outfit pictures. Of course we couldn't skip the opportunity of taking some outfit pictures in NYC, yellow cabs included. By the way, this was the result.
– 5:30 pm pick-up to Pier59 Studios at hotel.
– 6:00 pm shoot at Pier59 Studios: The reason for the short (but sweet) trip to NYC was a charity dinner hosted by Montblanc for Unicef with their mission to provide a fair education to over 5 million children. For the kick-off of the event, Juliane and I shot a picture at the studios to support the cause and #PassItOn.
– 9:30 pm room service. After the event, I went back to the hotel and couldn't manage much more than to turn on the TV and order some porridge from room service before falling asleep.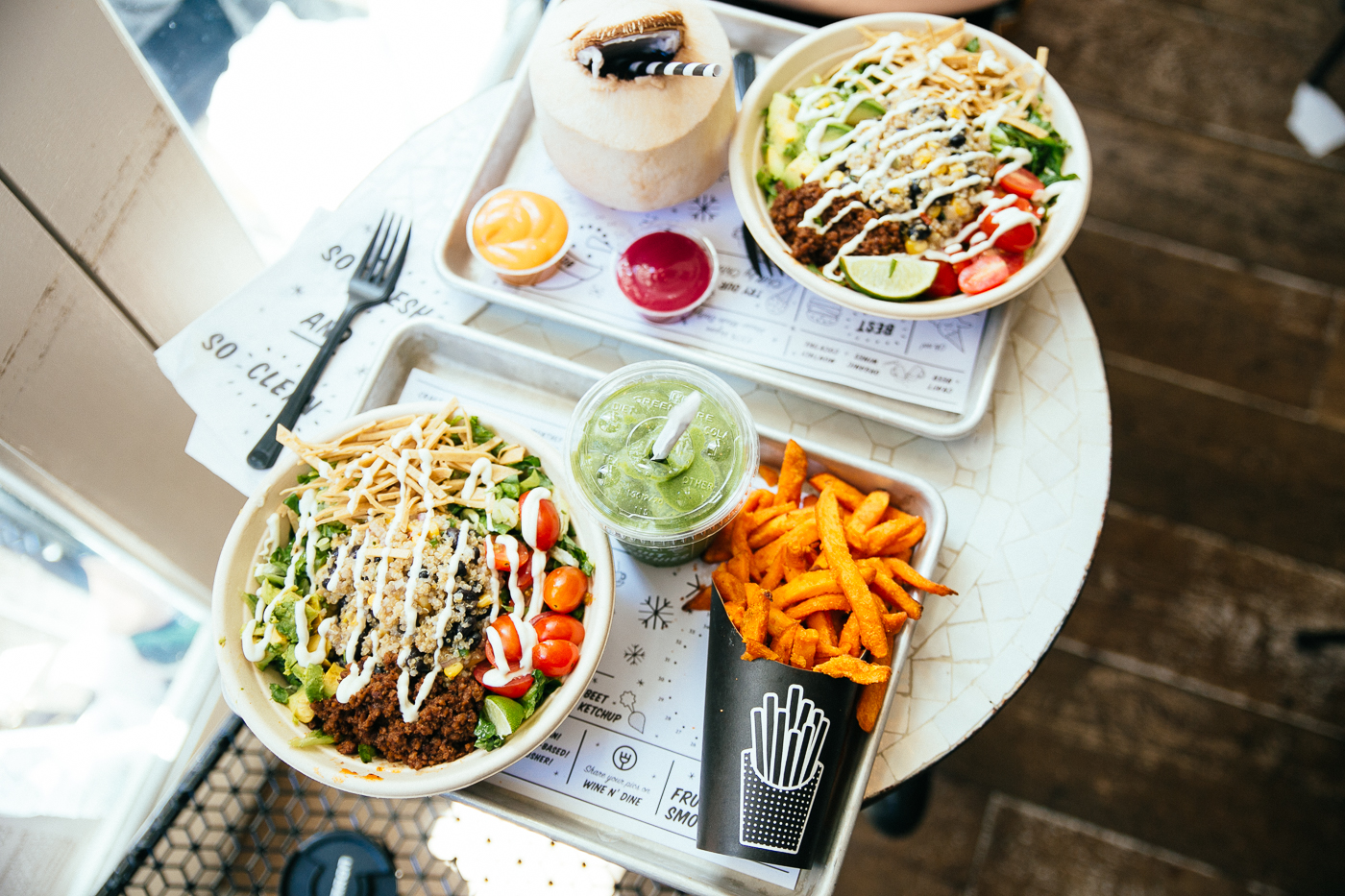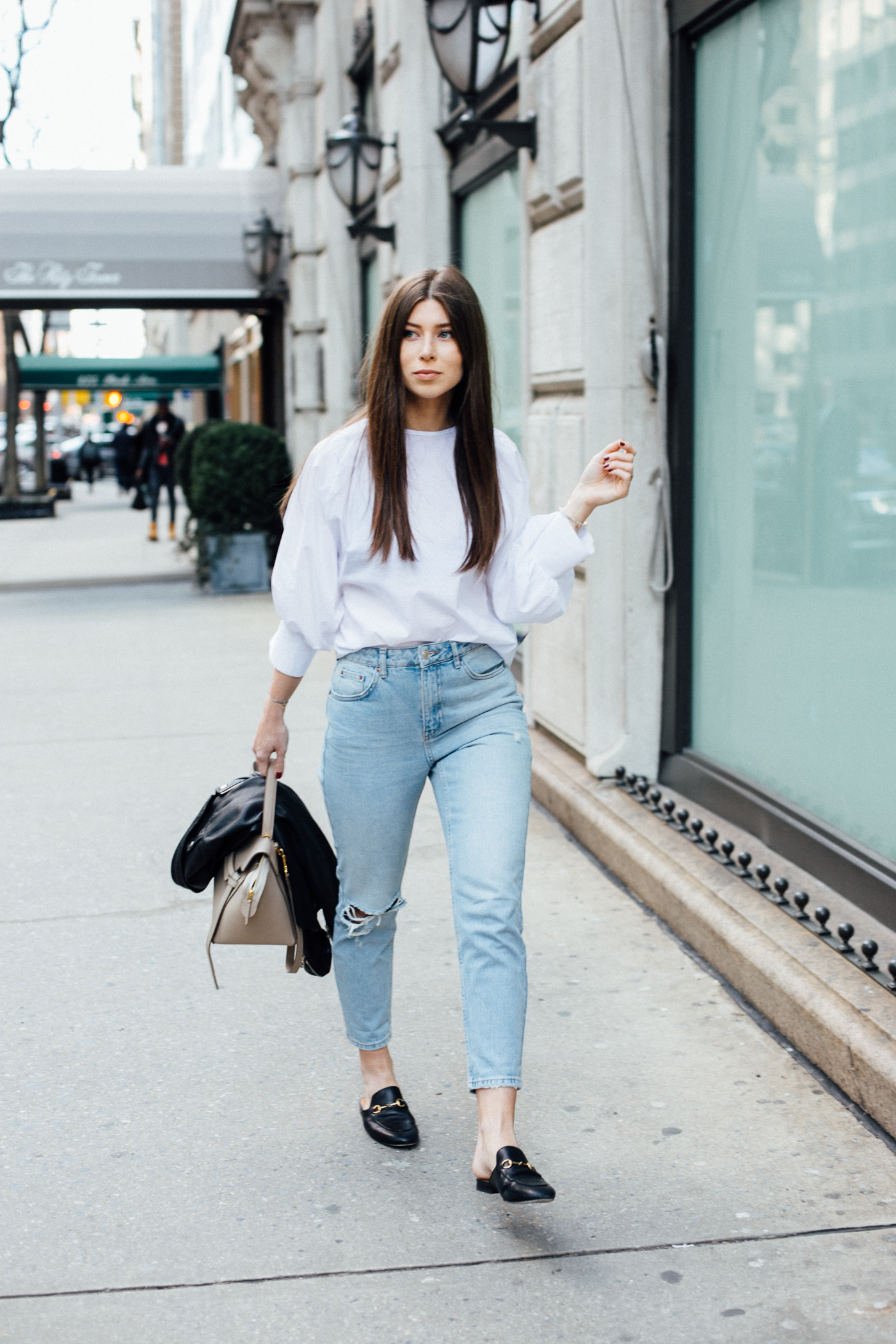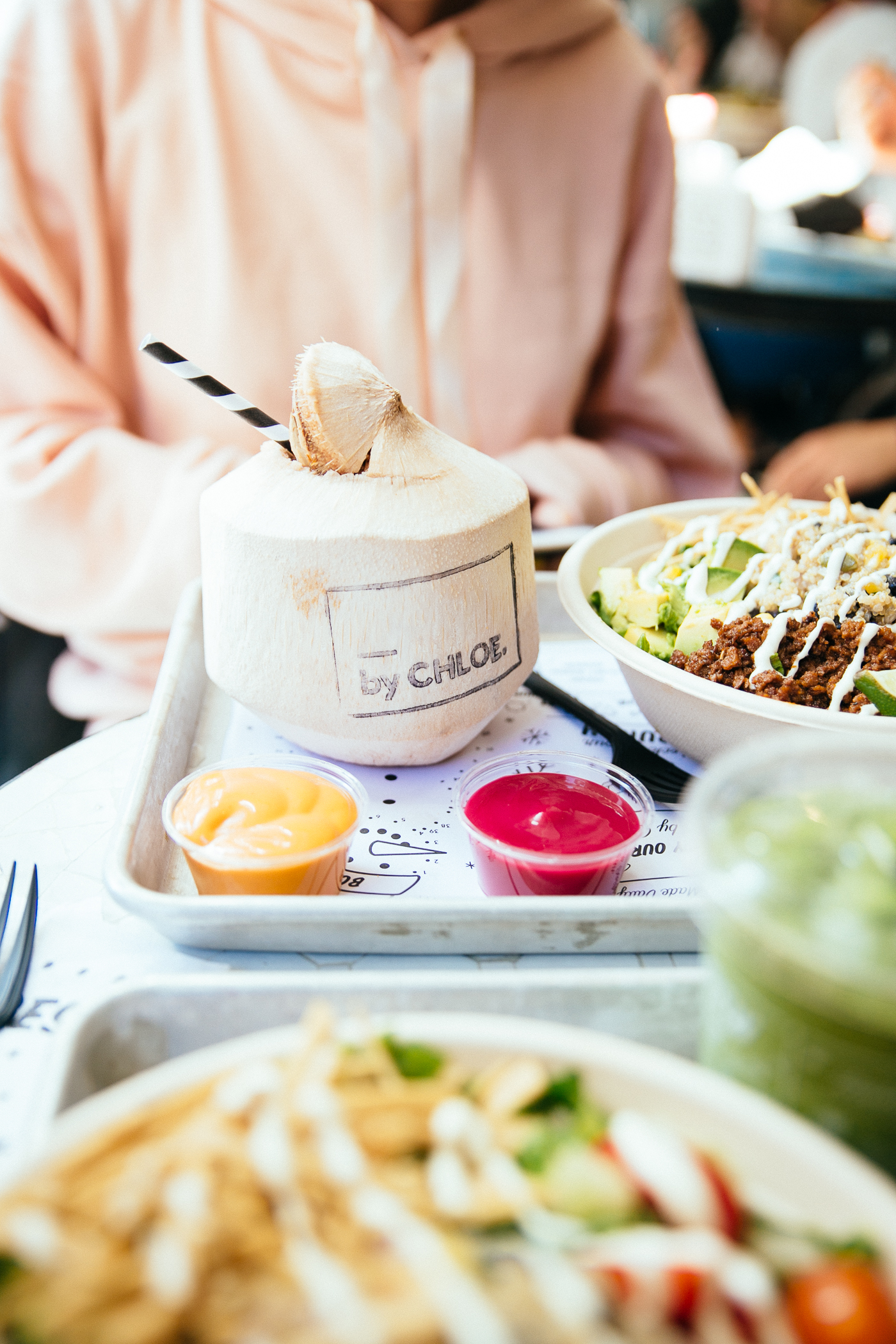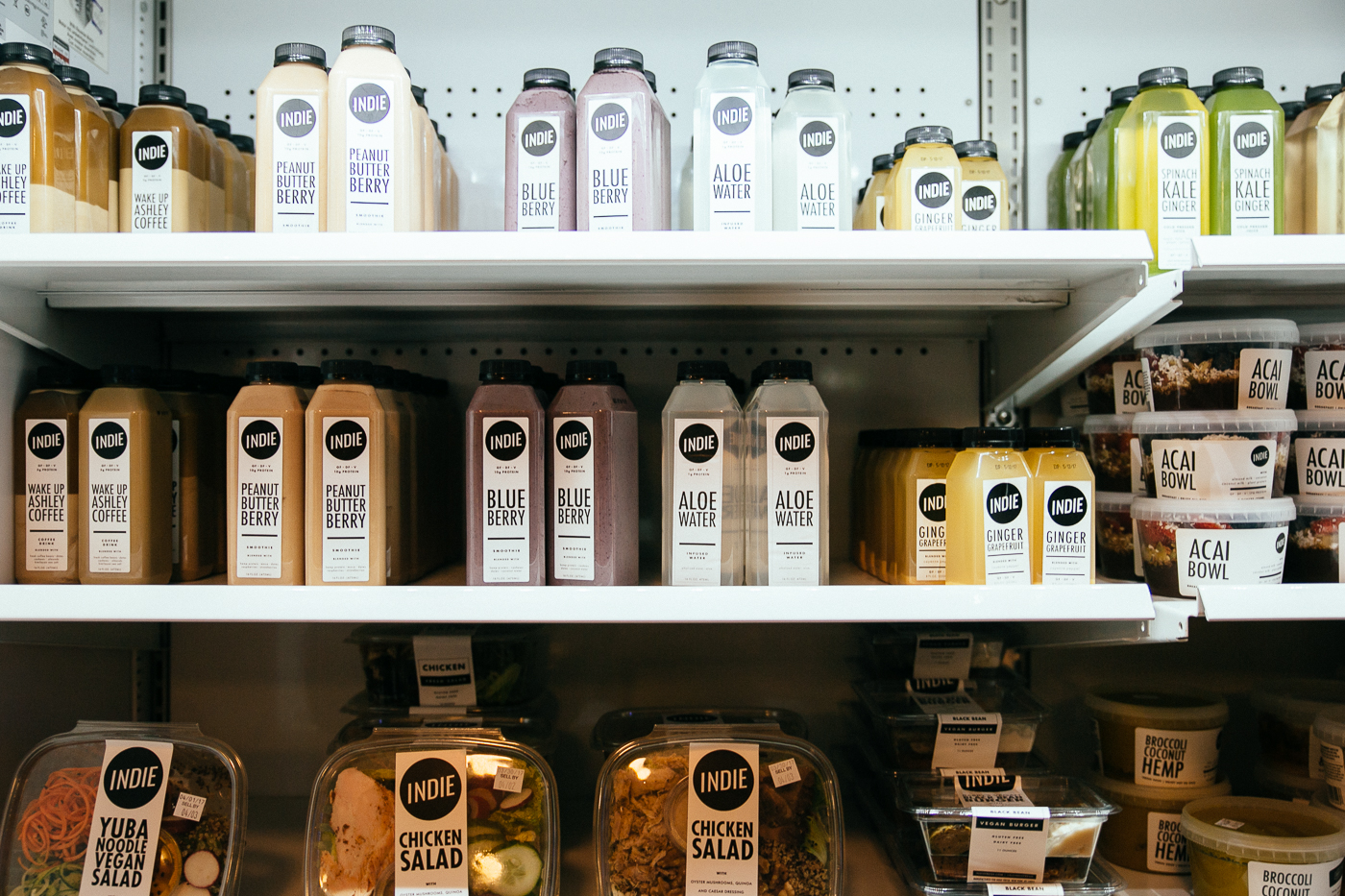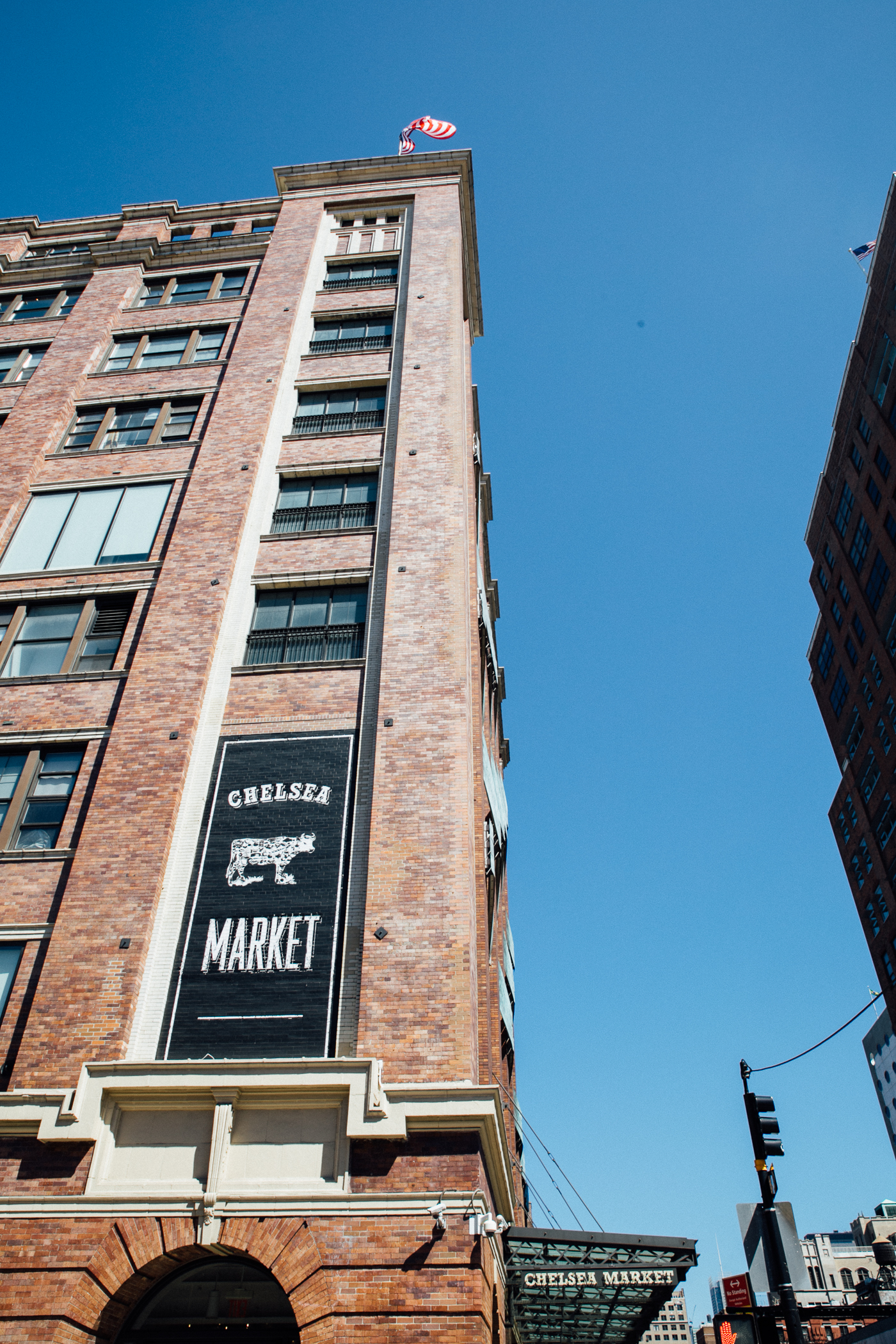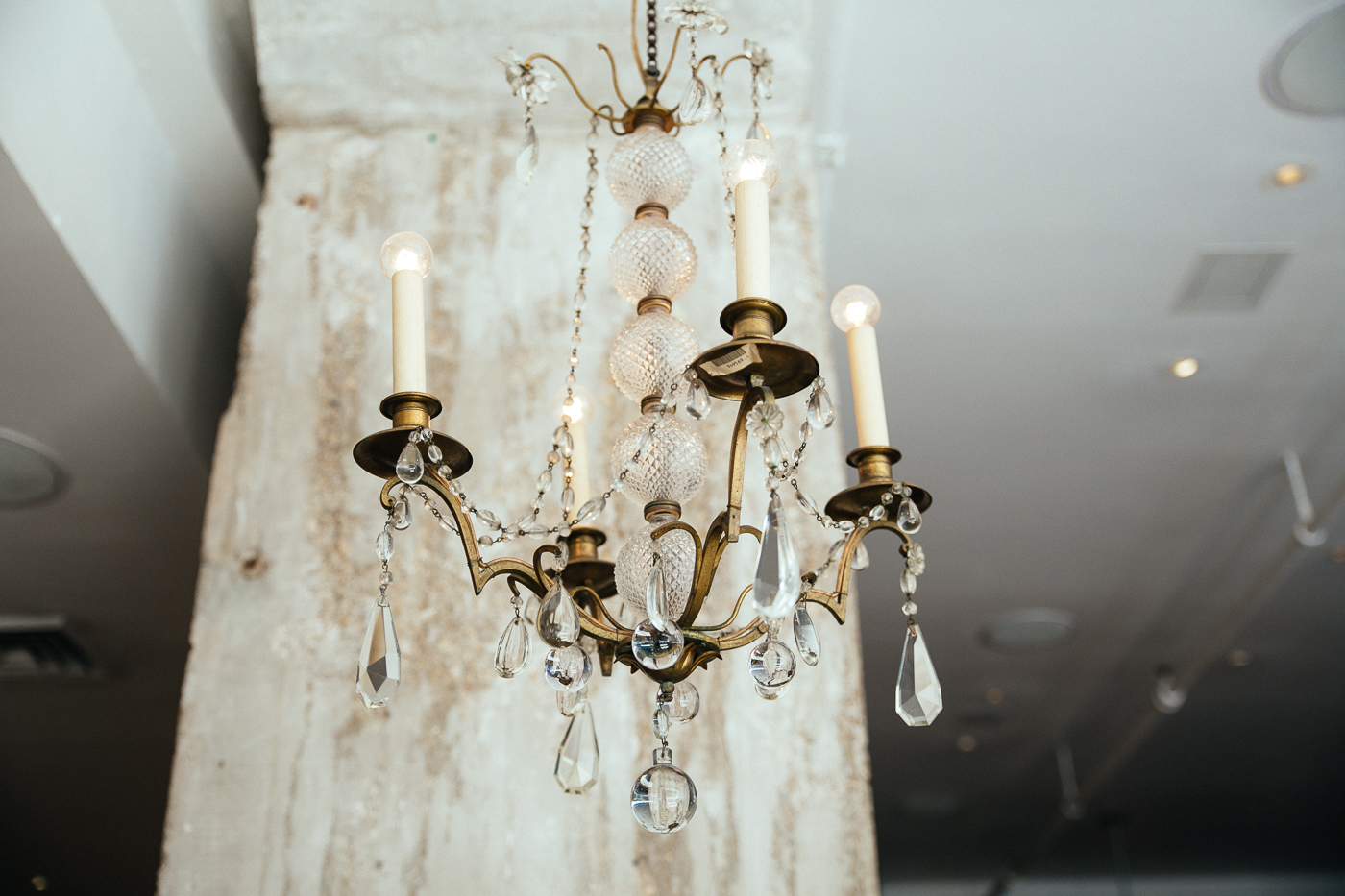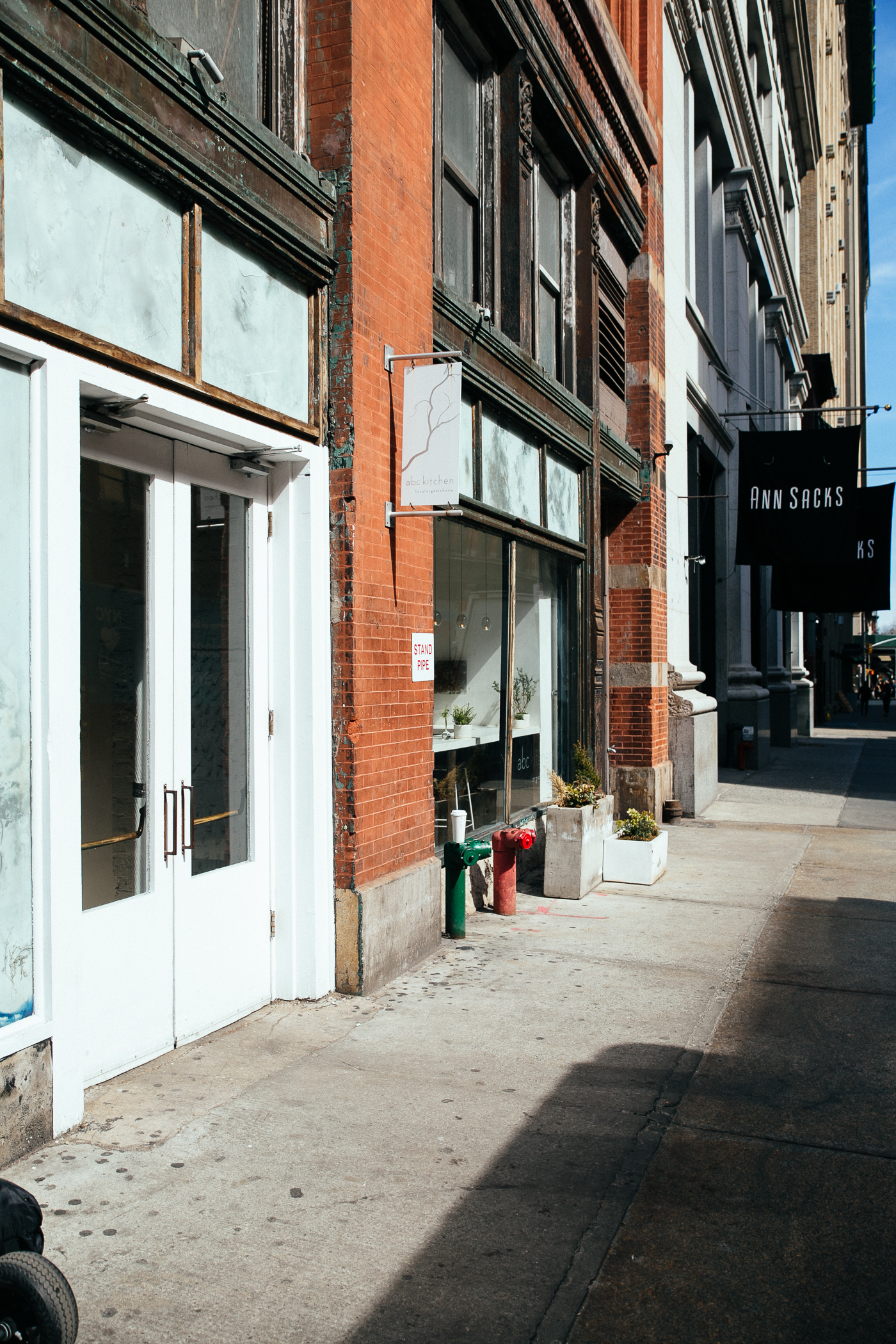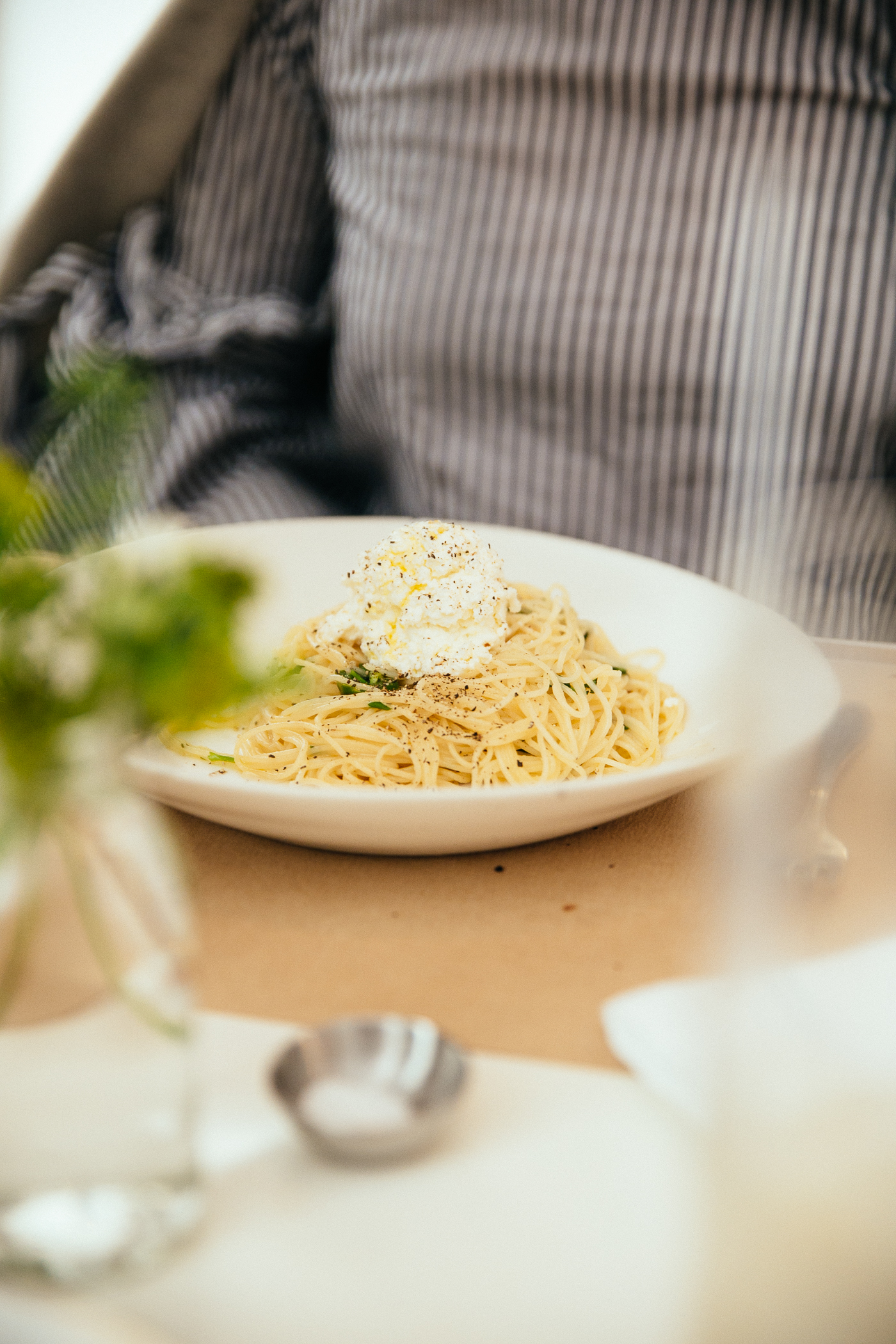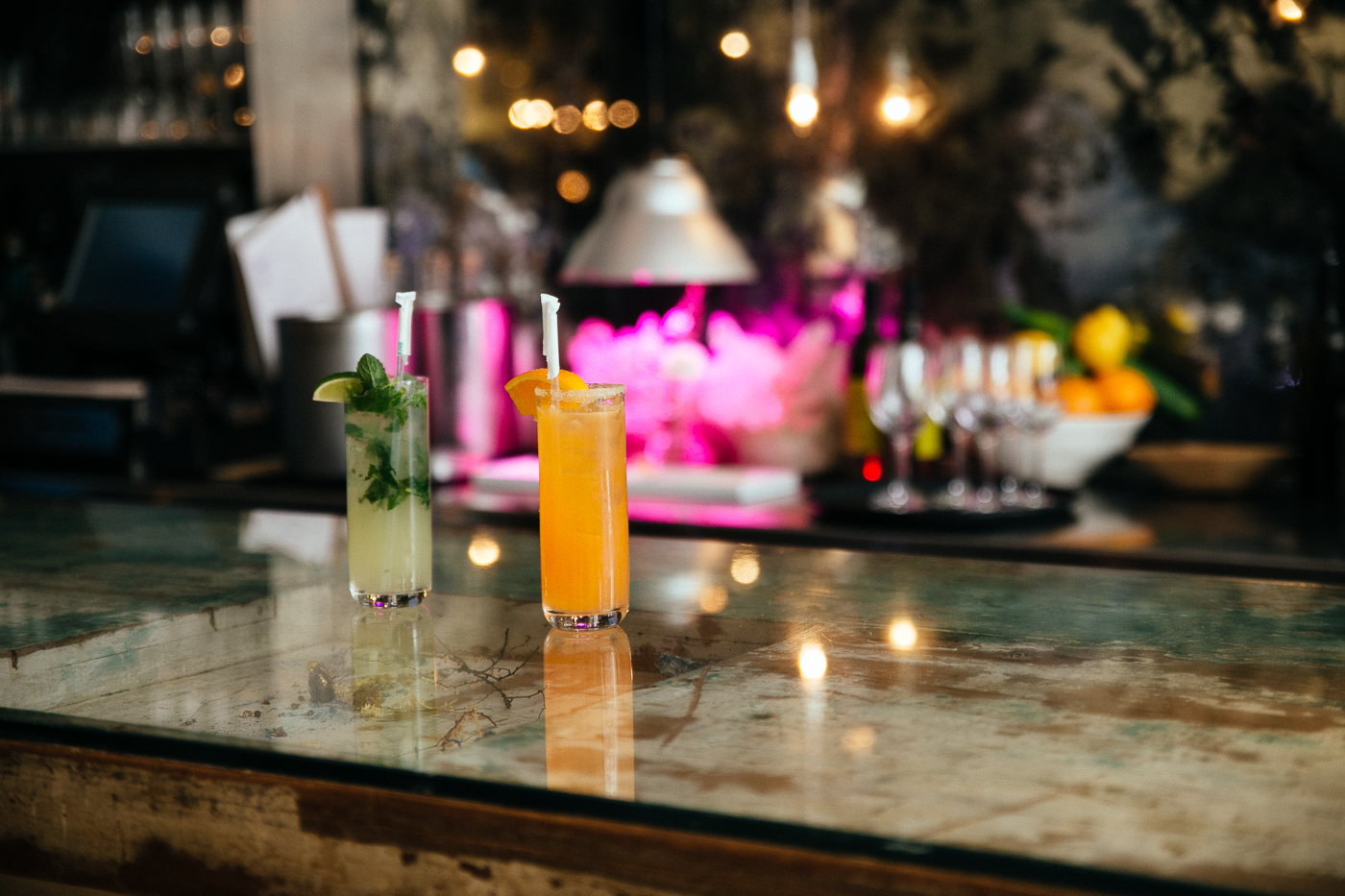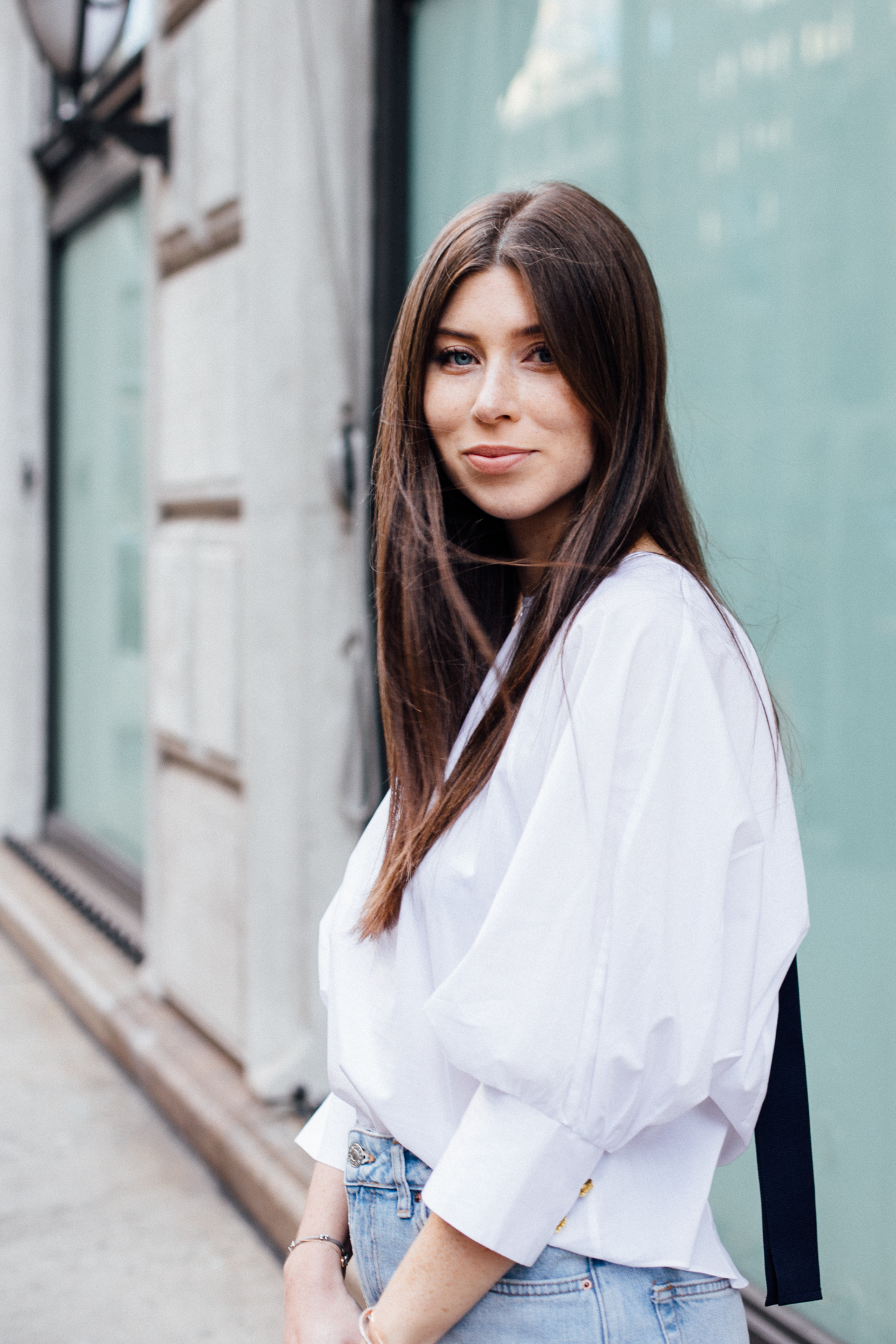 Monday, April 3rd: Central Park, Blow-Outs & the New York Public Library
– 5:30 am wake-up: Once again, the jetlag got the better of me. At this point, I just kind of accepted the early wake-ups in hopes to have an easier time getting back into European time.
– 7:00 am emails… After passing some time on Instagram and working off the inbox a bit (hello Monday!), we put our sneakers on for a walk in Central Park.
– 9:00 am acai bowls. On our way to Central Park, we decided to have breakfast first and spotted a Juice Press just 2 blocks from the hotel. Little did we know we'd be back the next day for another round of their almond butter acai bowls (tried to re-create the recipe for you guys here). Obviously we wanted to feel like real locals, so we grabbed some coffee at Whole Foods on the way to the park to keep us warm and caffeinated.
– 9:30 am 10km walk in Central Park: What started out as a mission to get fresh air turned into a 2-hour walk in Central Park… what a perfect morning and probably one of my favorite memories from the trip. We passed sheep meadow, strawberry fields and made our way all around the big reservoir.
– 12:00 am quick stop at Dry Bar. Since the gala dinner was on the agenda for Monday night, we wanted to get a blow-out at the Dry Bar (love those!!). On the way back from Central Park to our hotel, we made a quick stop at their closest location to where we were staying and scored two appointments for 5pm the same day.
– 1:00 pm lunch at ABC Kitchen. Back at the hotel, we got dressed and ready to go to lunch by the Flatiron Building. ABC Kitchen, which focuses on seasonal and regional products, was a recommendation of a friend and we also spotted it in a guide. Reason enough to try their pasta, right? The food was delicious, the interior stylish and the neighborhood great!
– 2:30 pm juice & sun. After lunch, we walked across the street for some juice to go. Then we walked over to the Flatiron Building where we sat in the sun and soaked up some of that big city life. Even after 4 times in NYC, it still is a magical place that gets me every time!
– 5:00 pm blow-outs at Dry Bar. Pretty hair, don't care! 45$ well spent on an amazing blow-out.
– 7:30 pm Montblanc for Unicef Gala Dinner. "Writing is a gift – pass it on." Hosted at the New York Public Library (wow!!), the evening with Montblanc and Unicef was simply magical. It was such an honor to be among the 157 guests, including Hugh Jackman, Olivia Palermo and Johannes Huebl, Diane Kruger, Rami Malek (who else loves Mr. Robot??) and many more. It was definitely one of those "someone please pinch me" moments and I am so, so thankful for the incredible experience!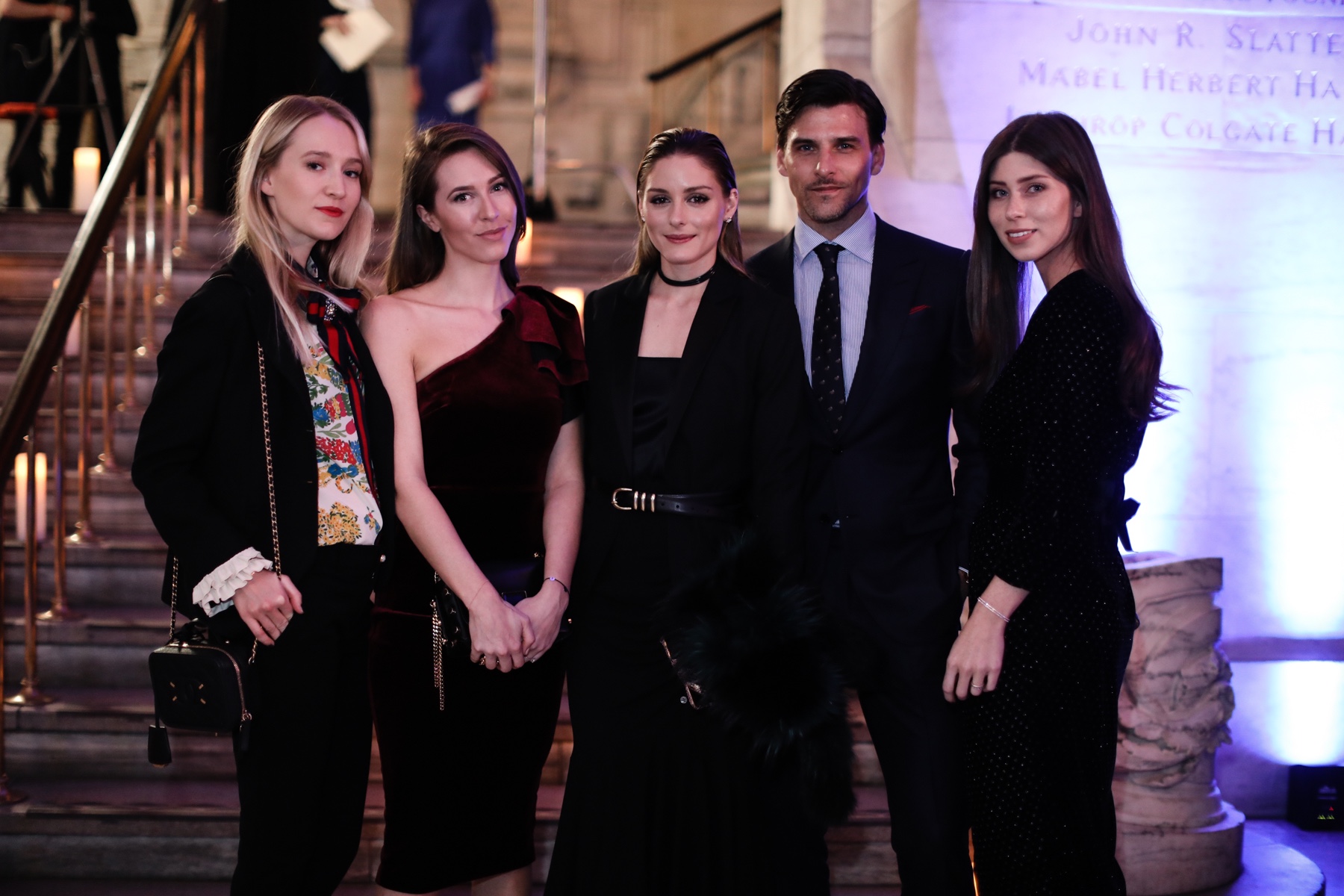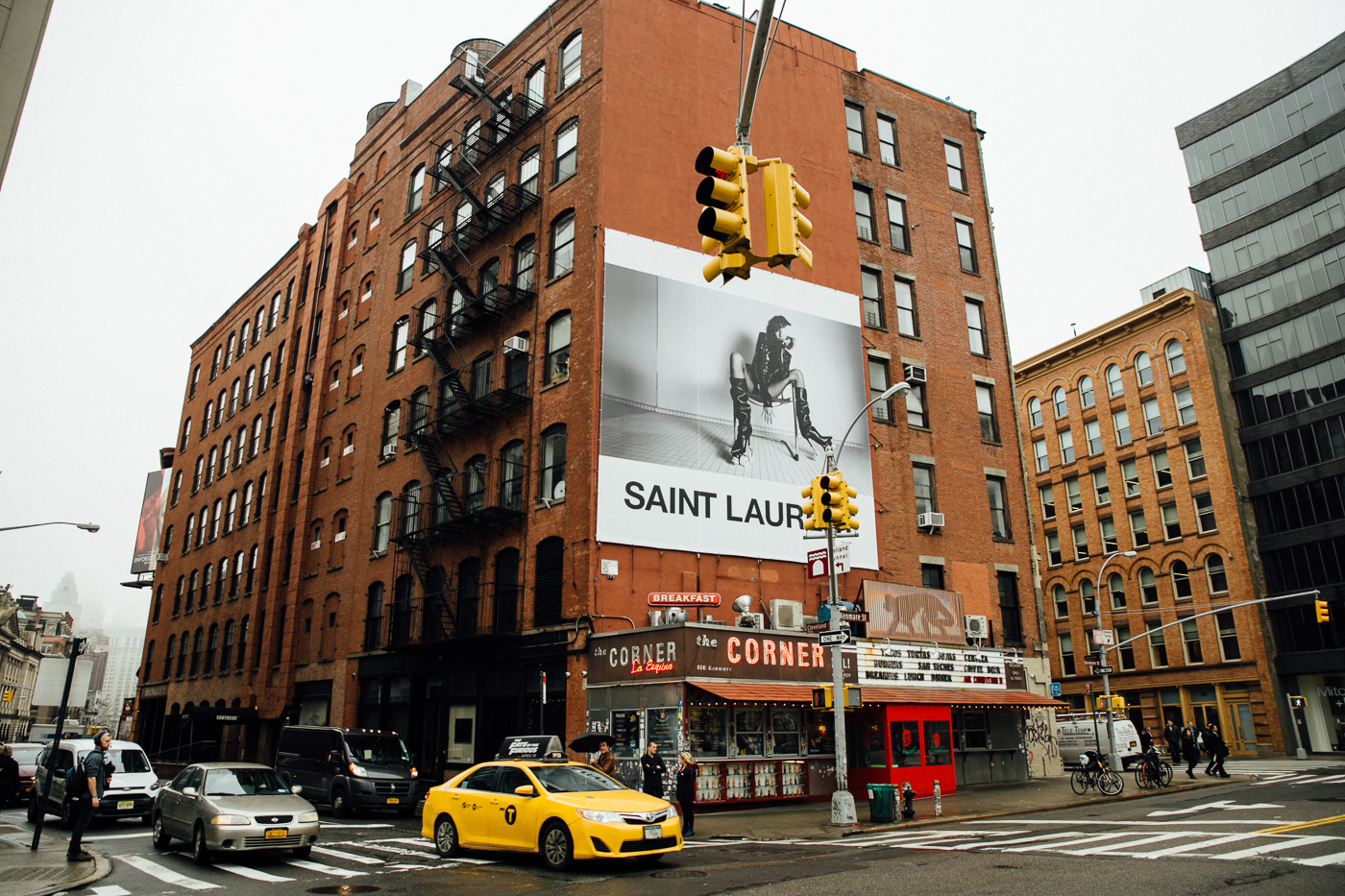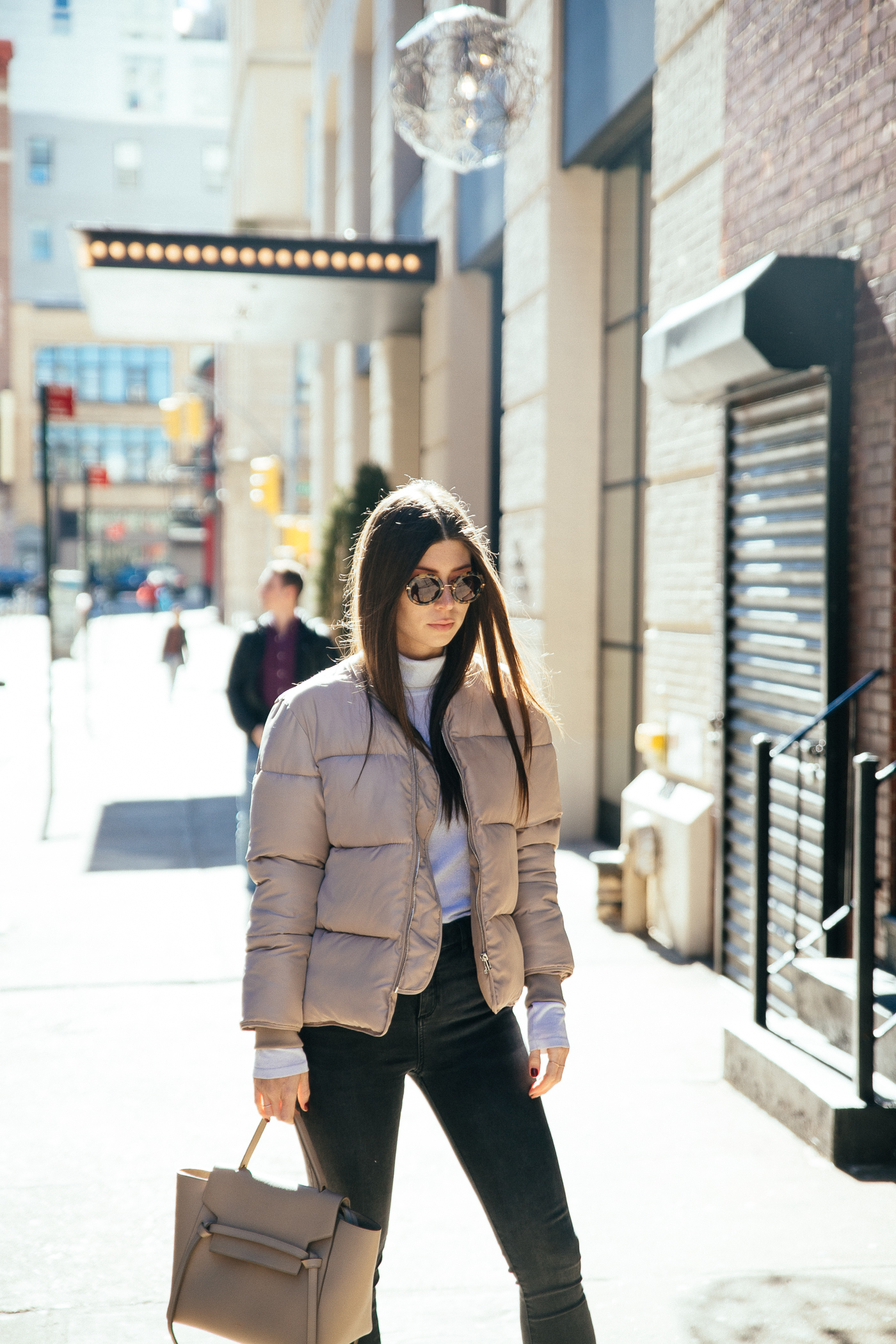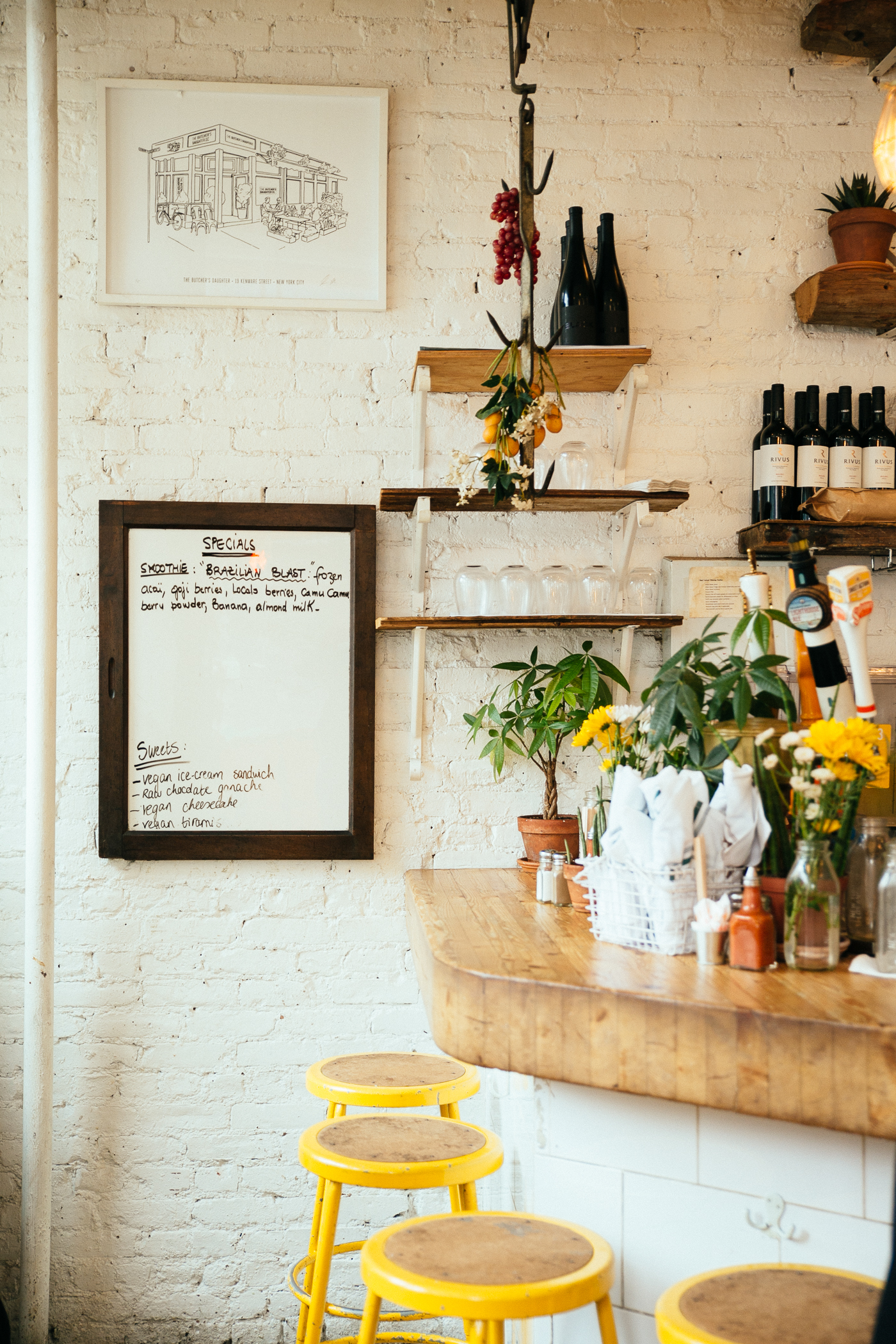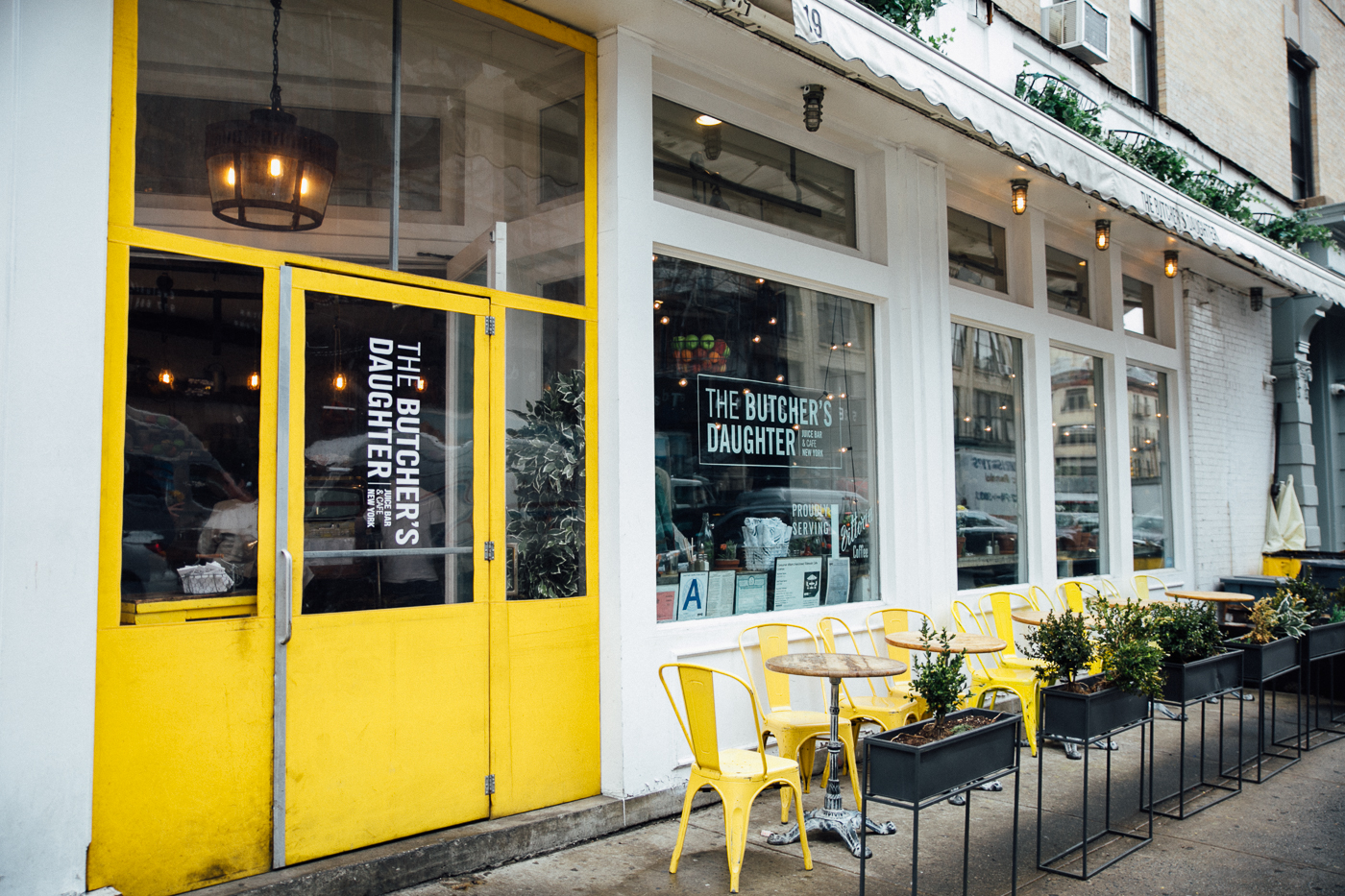 Tuesday, April 4th: Time To Say Goodbye.
– 6:00 am bright awake. What else is new? But then again, we're heading home tonight with an overnight flight, so it might not be a bad idea to be tired on the plane.
– 7:00 am but first, coffee. Luckily, there was a coffee place just down the street from our hotel, so we passed some of the early morning by heading out into the rain to grab some coffee to wake us up before packing.
– 8:00 am time to pack. After peeling ourselves out of bed and getting coffee, we decided to pack up our stuff before getting a few emails done. By the time we checked-out of the hotel and dropped our luggage off with the bellboy it was almost 11.
– 10:40 am off to brunch in NoLiTa. Of course we couldn't leave NYC without a meal at the Butcher's Daughter. Even on a Tuesday morning, it was pretty busy so we just squeezed in at the big table. The scrambled eggs were amazing, just like their green juice and homemade banana bread.
– 11:30 am shopping in Little Italy & Soho. After breakfast we ventured out in the neighborhood and walked to the Glossier Showroom, stopped by Reformation (so much good stuff), the Bloomingdales and Sephora in Soho and then slowly made our hotel back to the hotel.
– 2:30 pm one last almond butter acai. For the drive to the airport, we decided to grab one last acai bowl from Juice Press to-go. It is my new favorite acai bowl and was a great way to end our perfect trip.
– 5:40 pm take-off towards Vienna. Goodbye NYC, you were nothing short of amazing!
72 hours in New York City – Video: