SHOPPING: the best – for less
January is one of the best months in terms of shopping. Once Christmas is over, one sale starts after the other and there are so many great deals out there. Personally, I have become quite the professional in terms of sale-shopping (if I dare say so myself)! Last year, I scored my dream Falabella bag at -40%, as well as a stunning Alexander McQueen scarf for 50% off the original price. As they say: "good things come to those who wait" 🙂 Well, right now GIRISSIMA.com is also having their amazing sale, with up to 60% off, and I spotted a few items that I already featured here on the blog last year at amazing prices. Happy shopping!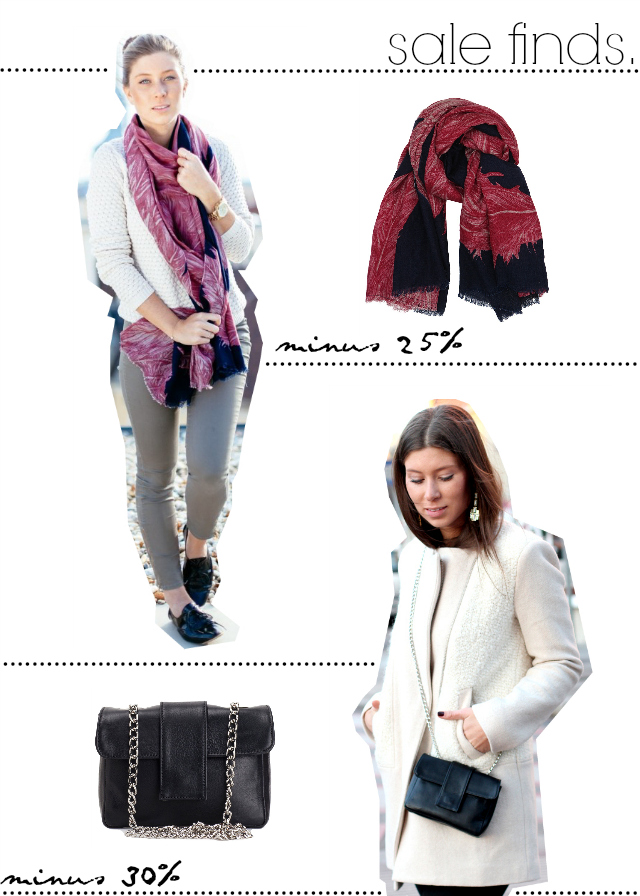 Looking back on the last few outfits from 2013, the NYE look with the royal blue jumpsuit was a definite highlight for me. So if any of you are searching for something amazing for a special occasion, be sure to take advantage of the 30% off for this beauty. Also, small black cross body bags are perfection for going out or sightseeing when you don't want to schlepp around a ton of stuff. My little Carpena Elda bag is a loyal companion and such a good deal right now.
MYNUKA: scarf
CARPENA ELDA: cross body bag
FRENCH CONNECTION: dress
BY MALENE BIRGER: jumpsuit
*in collaboration with Girissima.com