OUTFIT: the padded bomber.
I think we can all agree that we are over warm coats and ready for Spring – who's with me? While my heart says leather jacket and light bomber, the weather in Vienna doesn't seem to be on the same page just yet. That's why I decided I needed a little something new in the coat & jacket department. Warm enough to deal with temperatures around 0°C, but with less fabric than an oversized coat. At the exact same time, NA-KD asked me to browse their online shop to style a personal look, and guess what I found? The perfect padded bomber jacket (for under 100€, might I add).
And the best part?
You guys can save 20% site-wide with the NA-KD discount code "Heiler20" ♥
Ever since the jacket arrived last week, I have been loving it. Believe it or not, I even brought it to Mauritius with me because it is so fluffy that I wanted to have it for the 10-hour plane ride.
For my last snowy look before heading into the sun, I combined it with a new pair of mom jeans, which have the coolest cut-off bottoms and details on the side, as well as a camisole with tons of cute buttons down the front and a shirt that reads "Darlin". Each and every piece will be perfect for Spring, but until the temperatures rise I decided to throw them all together in one look and it worked out just fine!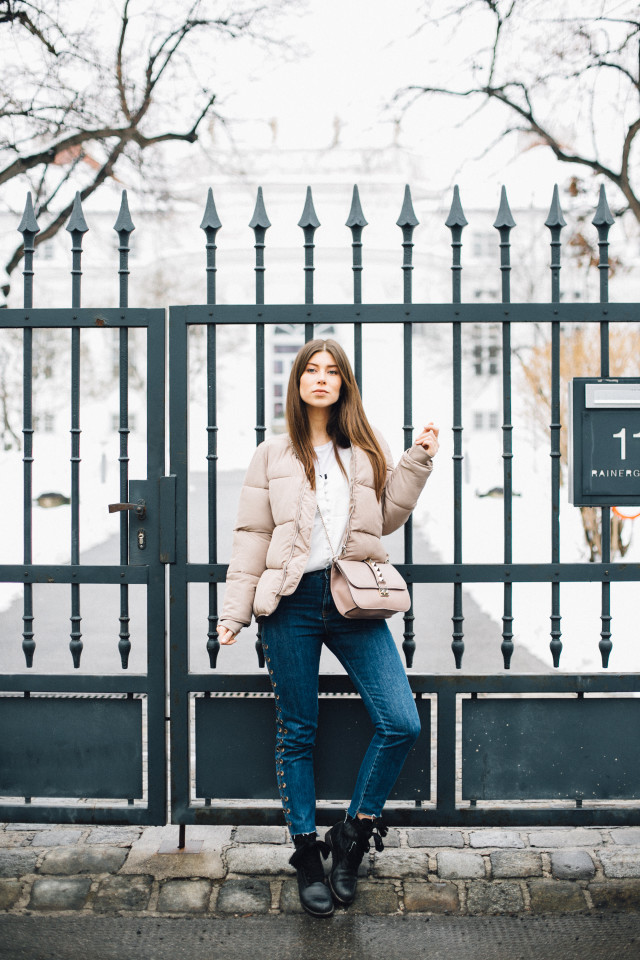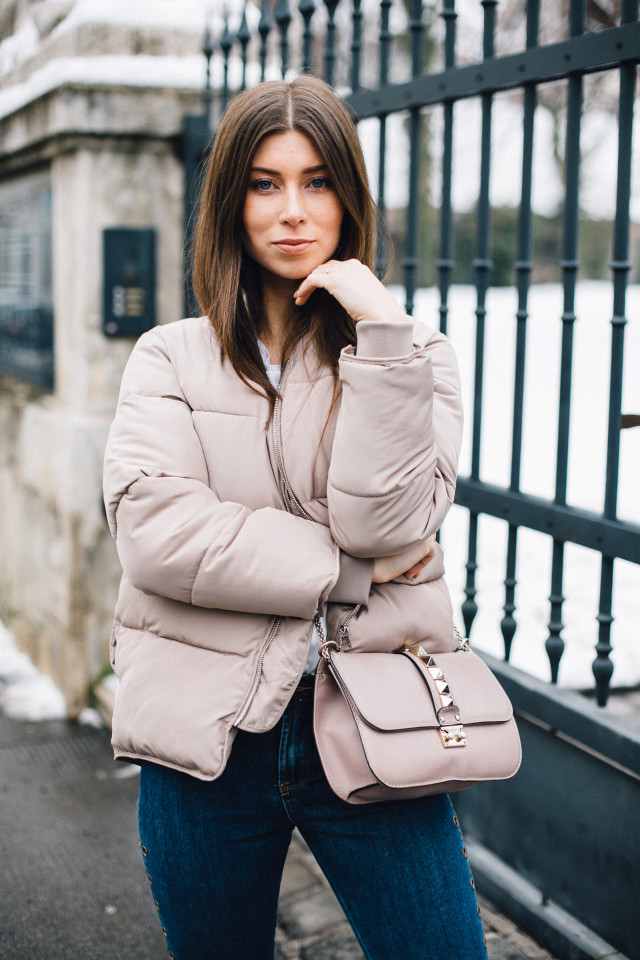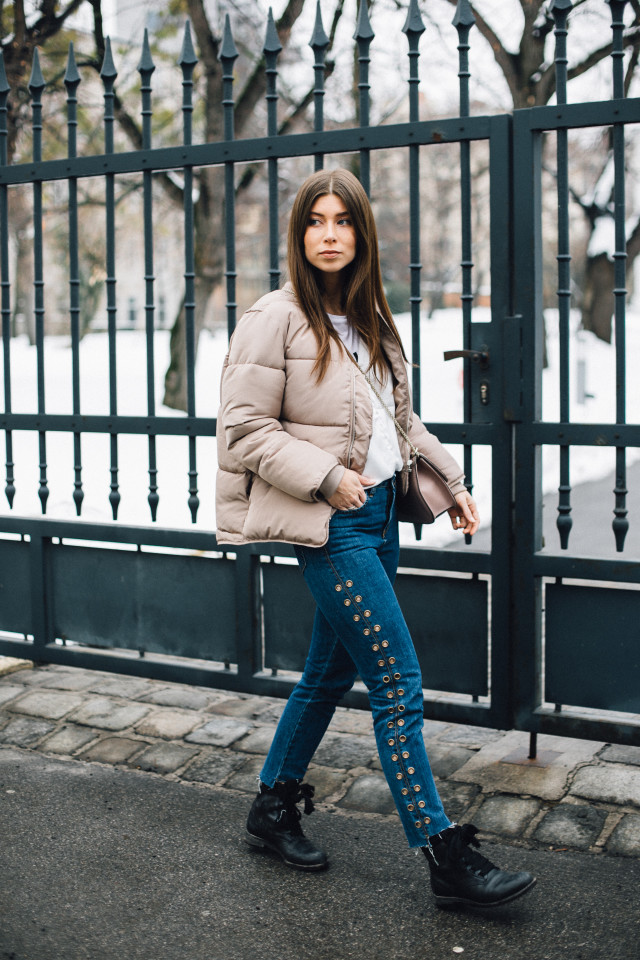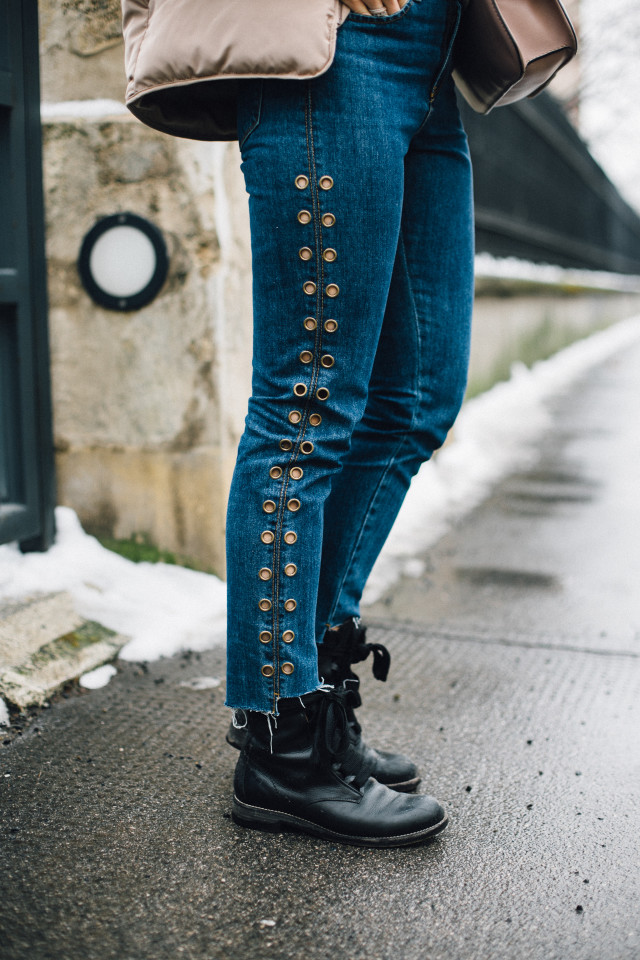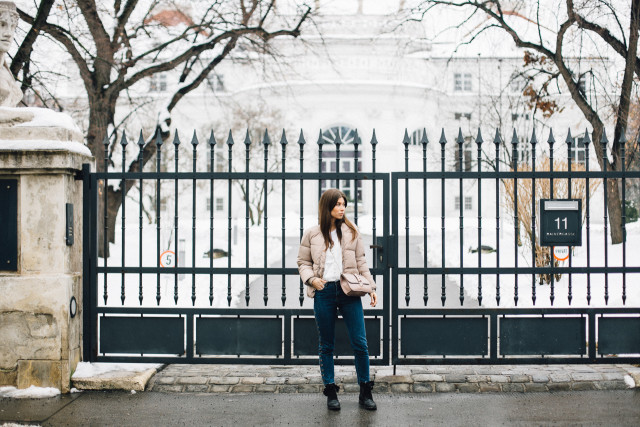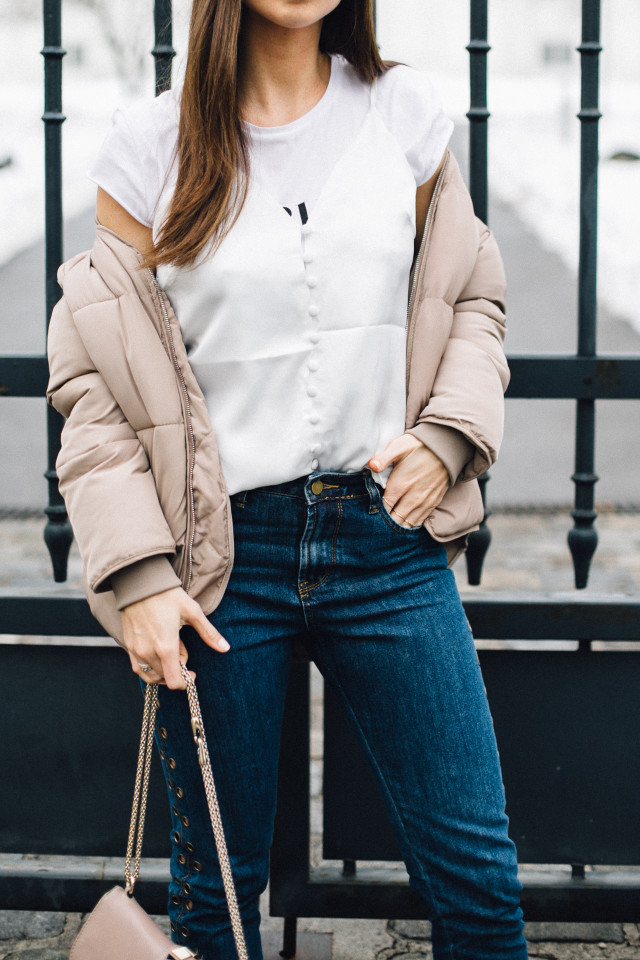 save 20% site-wide with the NA-KD discount code "Heiler20"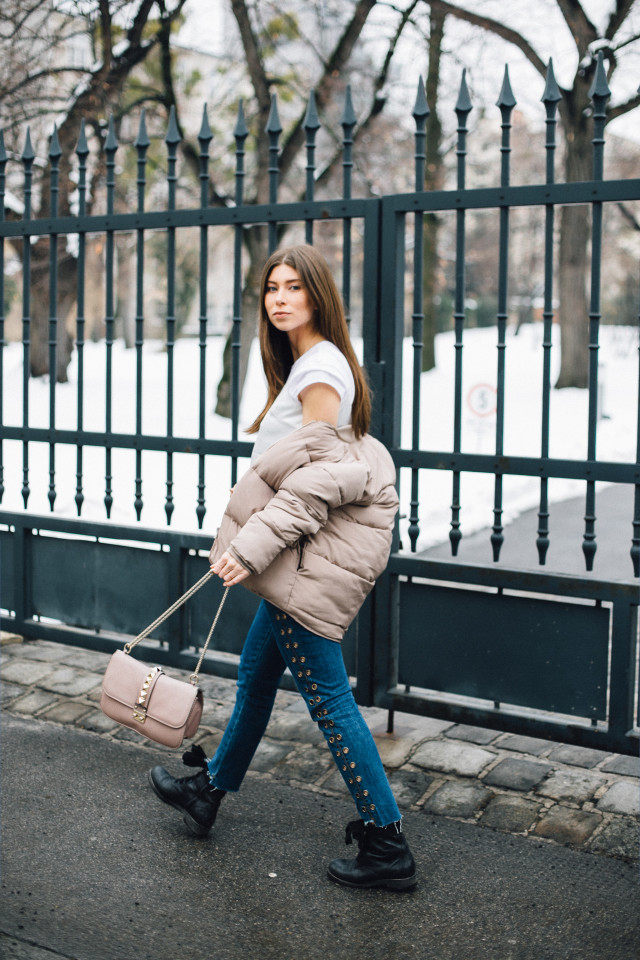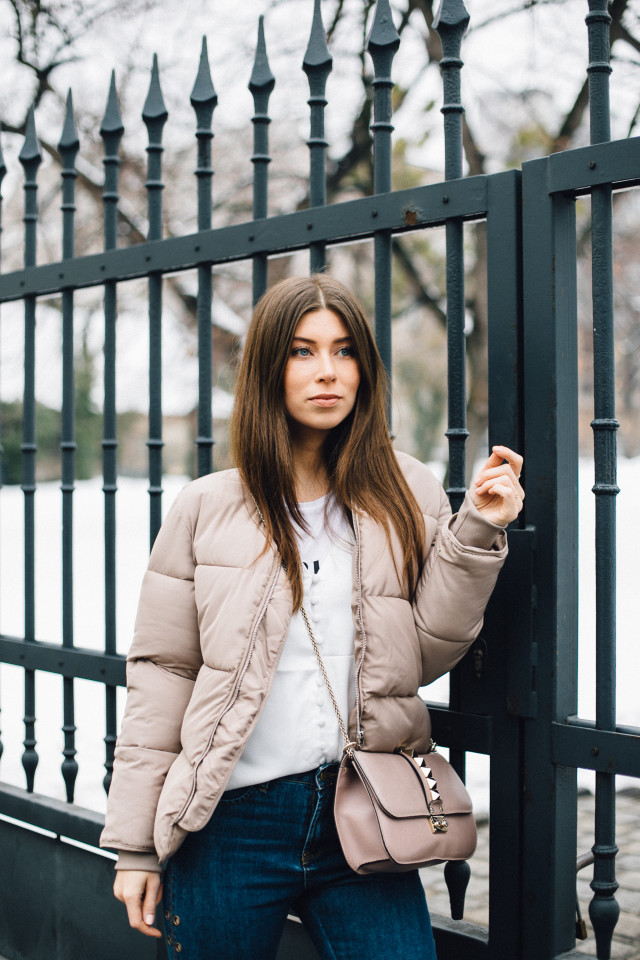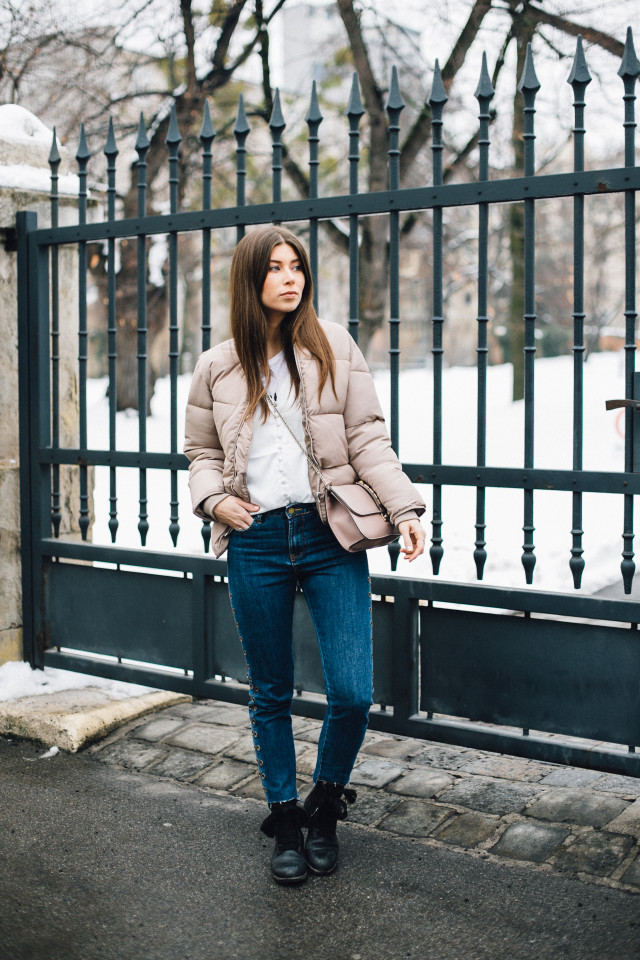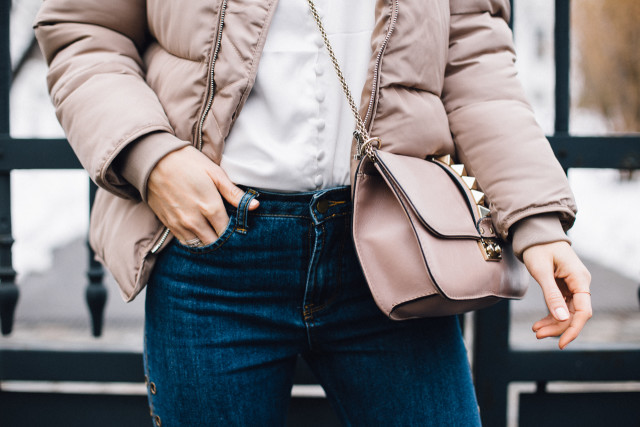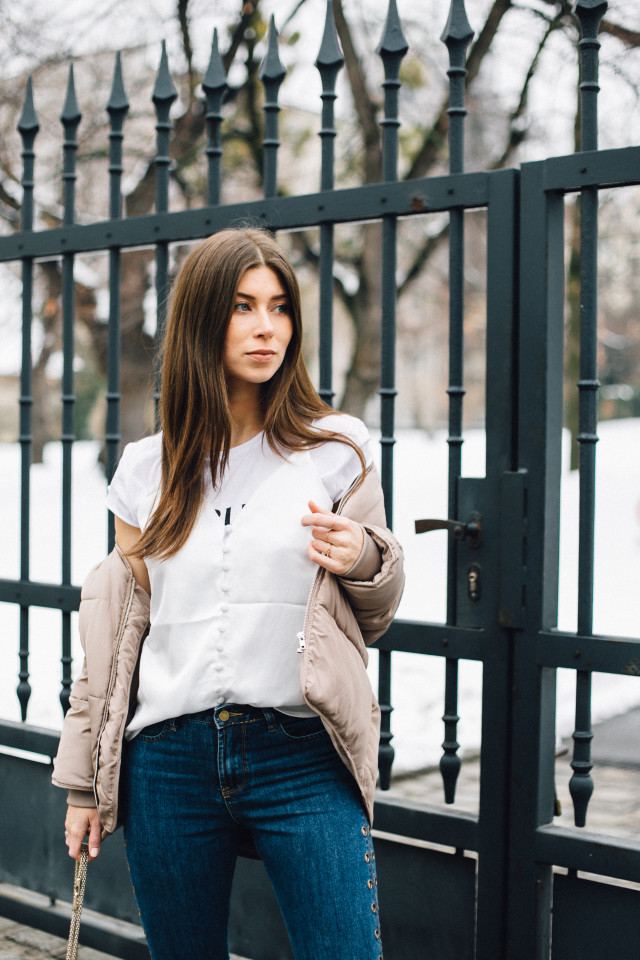 NA-KD: padded bomber jacket (also available in black), darlin' tee, camisole & jeans // VALENTINO: medium lock bag // CHLOÉ: boots

[thefeedproducts style='four']
*in friendly collaboration with NA-KD