OUTFIT: 3 ways to wear – jumpsuit
Packing for a cruise is certainly not an easy task, as I learned last week aboard the MS Europa2. I have to admit, I somewhat underestimated how fancy the dinners on board are and for how many different occasions one has to pack when on a ship. There are casual breakfasts by the pool, days spent ashore in hotspots like St. Tropez, fancy 5-course dinners or caviar evenings and gin tastings in the gentlemen's lounge. You would basically have to bring your entire closet in order to be dressed properly for every occasion and event. Unfortunately, I have yet to find an airline that will let you bring a closet on board. In other words: versatile pieces are the way to go when it comes to packing. I am always a fan of items that can be worn in lots of different ways, but traveling really puts those pieces to the test. The black jumpsuit by HALLHUBER definitely is one of those pieces. What may look simple at first glance can easily be transformed into at least 3 entirely different looks – if not more! To prove my point, I decided to style it for a day at the beach, some sightseeing in town and of course, an evening look with heels aswell.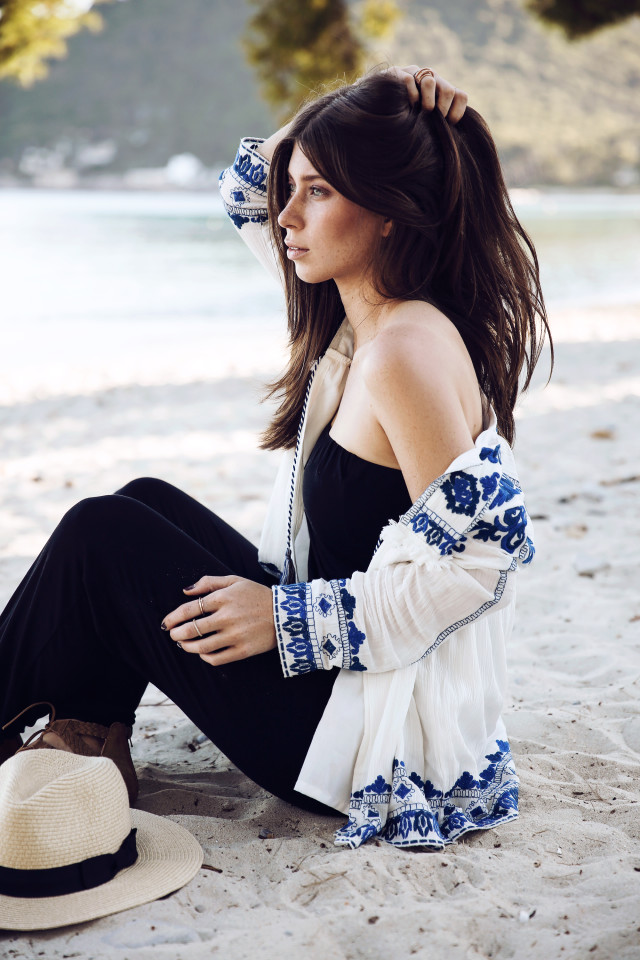 For the beach: A bit of boho is always a good idea when it comes to beachy vibes, just like a straw hat. Combine the two with some lace-up sandals and the jumpsuit and you're all set for a day spent at the beach.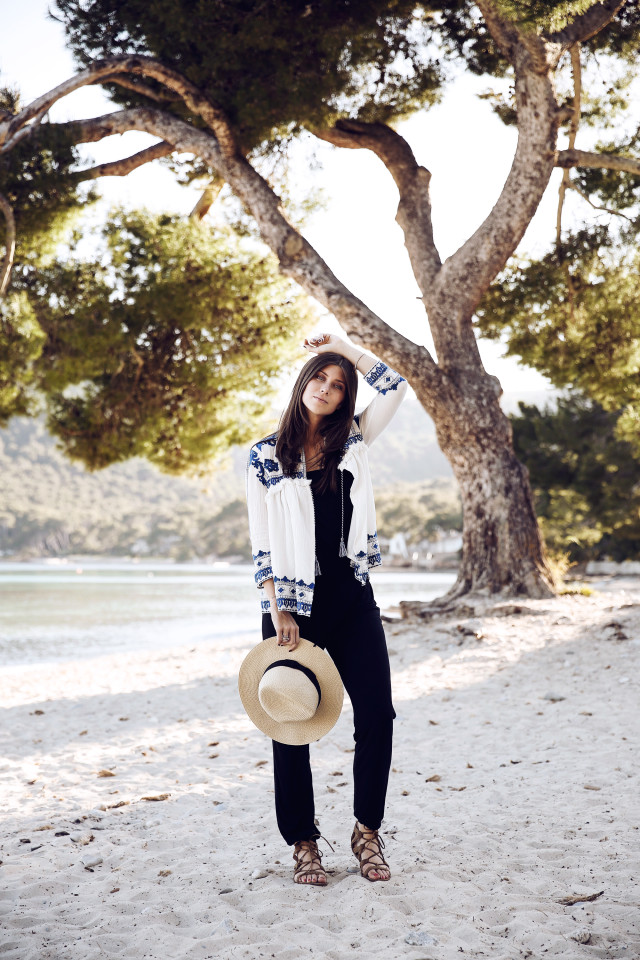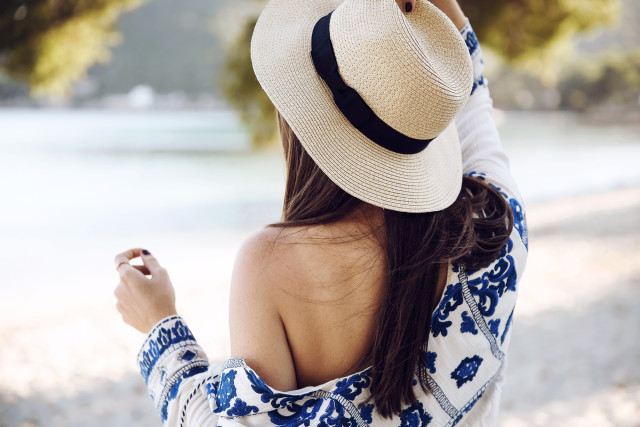 To explore: Of course, sightseeing is always part of the deal when you travel. Personally, I like to be as comfortable as possible, since a day of exploring new cities or destinations can easily add up to 10km on foot. That's why I wore the jumpsuit (which honestly, is just as comfortable as my pajamas) with espadrilles and a denim shirt around my waist as well as a leather jacket.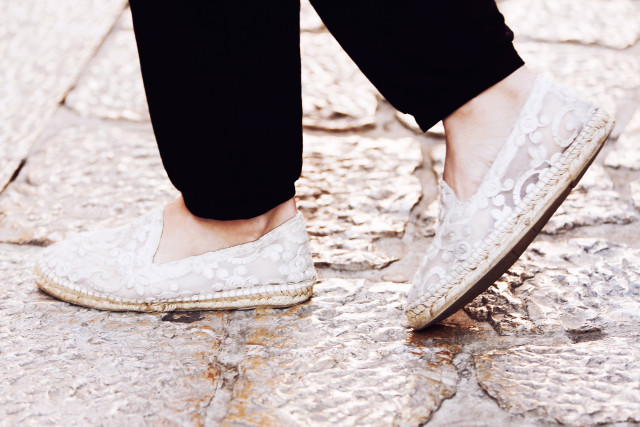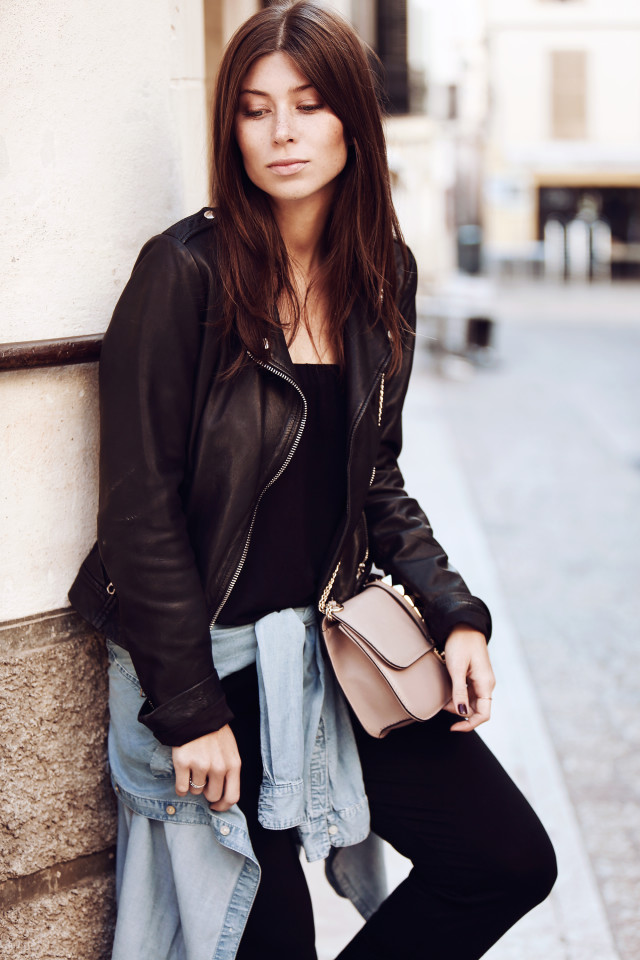 At night: Black is always a great idea when it comes to evening attire since the color instantly speaks for a certain elegance. To dress up the rather casual jumpsuit I opted for a blazer, heels and a gold clutch.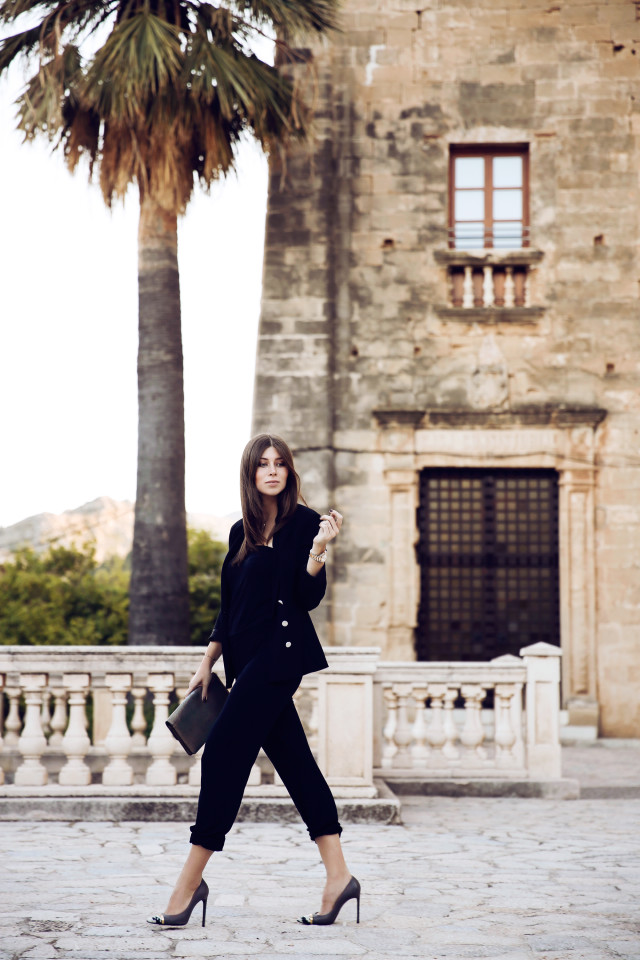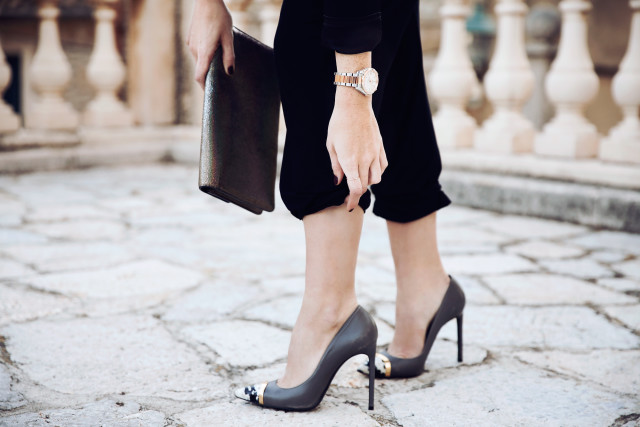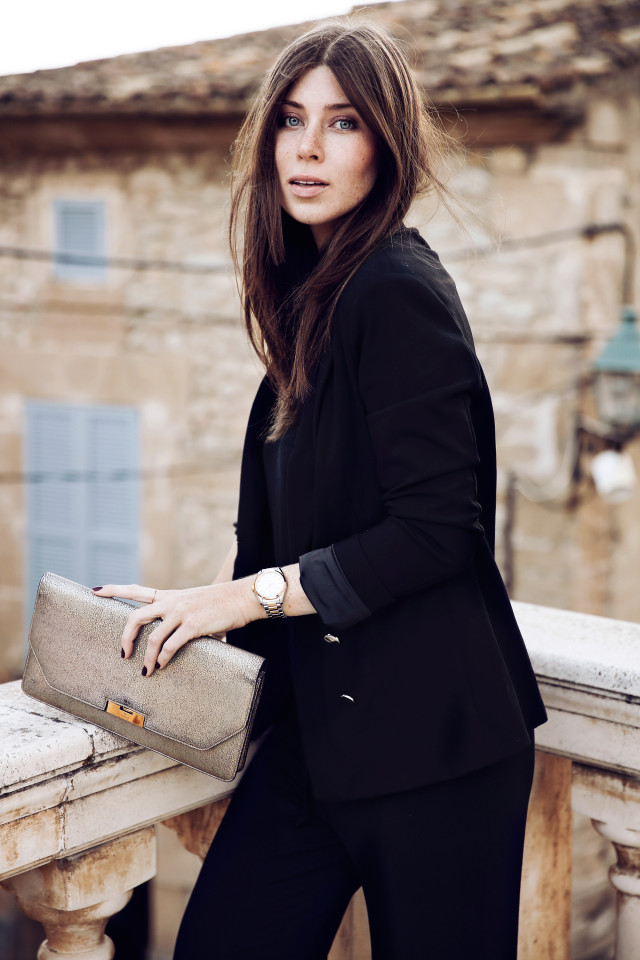 Which look is your favorite? How would you style the jumpsuit?
*in friendly collaboration with Hallhuber.