RECIPE: asparagus & strawberry salad
From the list of things that go well together: a sore throat & ice cream (on the agenda today), weekends and my bed, or asparagus & strawberries. The latter two were the inspiration for a delicious lunch recipe, after a delivery of regional asparagus and hand-picked strawberries arrived at the office yesterday. I am a huge fan of green asparagus and am excited to see it popping up around the grocery stores again. Originally, I wanted to make a kale salad with grilled asparagus and strawberries for lunch, but unfortunately kale is pretty hard to come by here in Vienna. Since I didn't feel like driving to another store, I settled on baby spinach instead and have to say, it didn't disappoint one bit. The balance of savory feta and asparagus paired with fruity strawberries and pomegranate seeds is the perfect match for a sunny day. Plus, I am fairly sure this 10-minute meal will leave dinner guests impressed. Easy but pretty and delicious. A favorite combination of mine.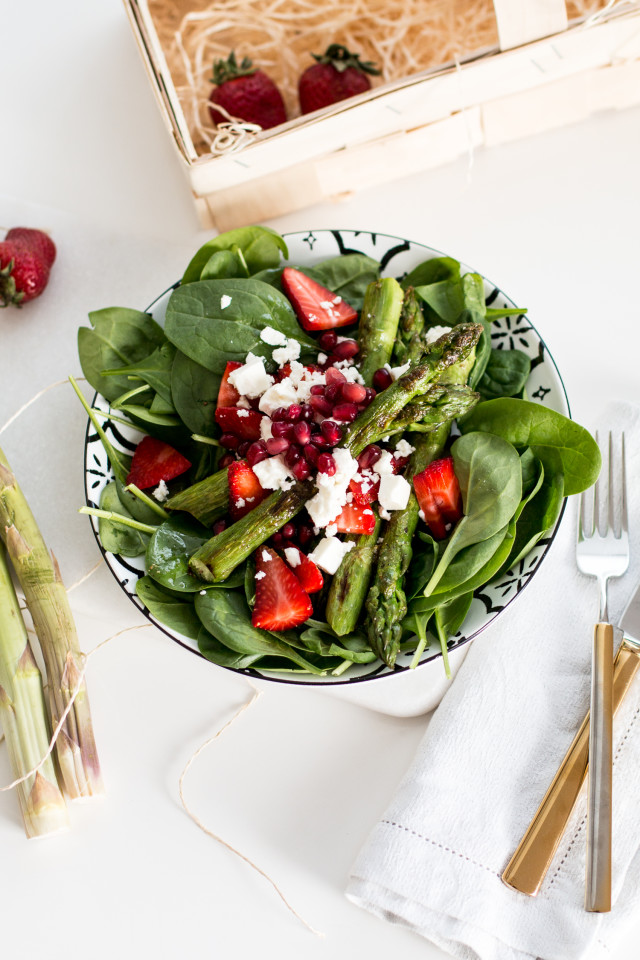 What you'll need:
– baby spinach
– green asparagus
– fresh strawberries
– pomegranate seed (I was lazy and bought the prepped kind)
– feta cheese
– a bit of olive oil, salt & pepper to grill the asparagus
– dressing of choice (I made honey-mustard with olive oil and balsamic vinegar)
In a pan, heat up the olive oil on medium to high temperature (approx. 7 of 10) and grill the asparagus for a few minutes on each side. When almost done, season with salt and pepper. In the meantime, prep your plates with a bit of spinach on each and make the dressing. Once the asparagus is done, simply place it on the plates and top with slices strawberries, crumbled feta and pomegranate seeds. Drizzle with dressing and serve immediately!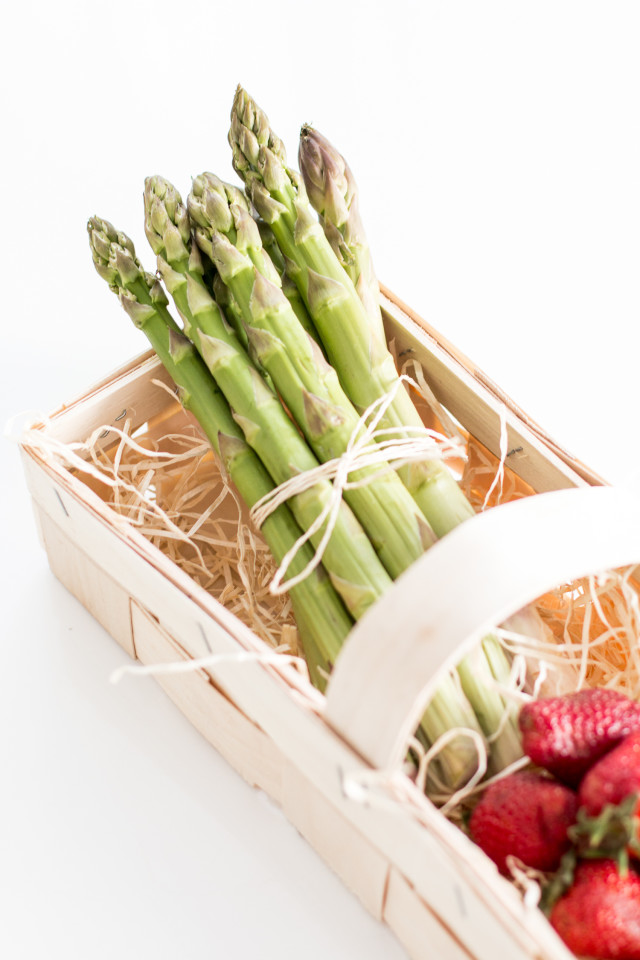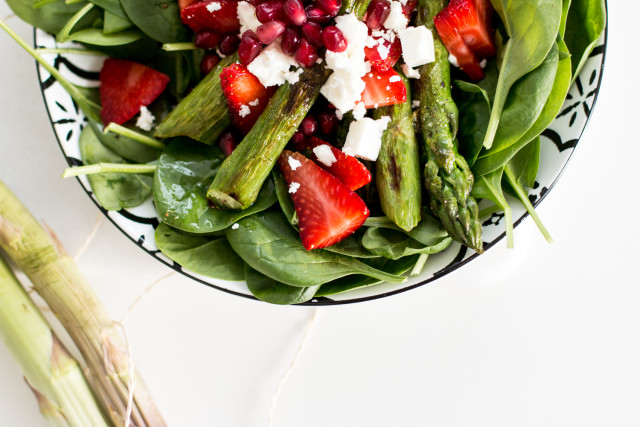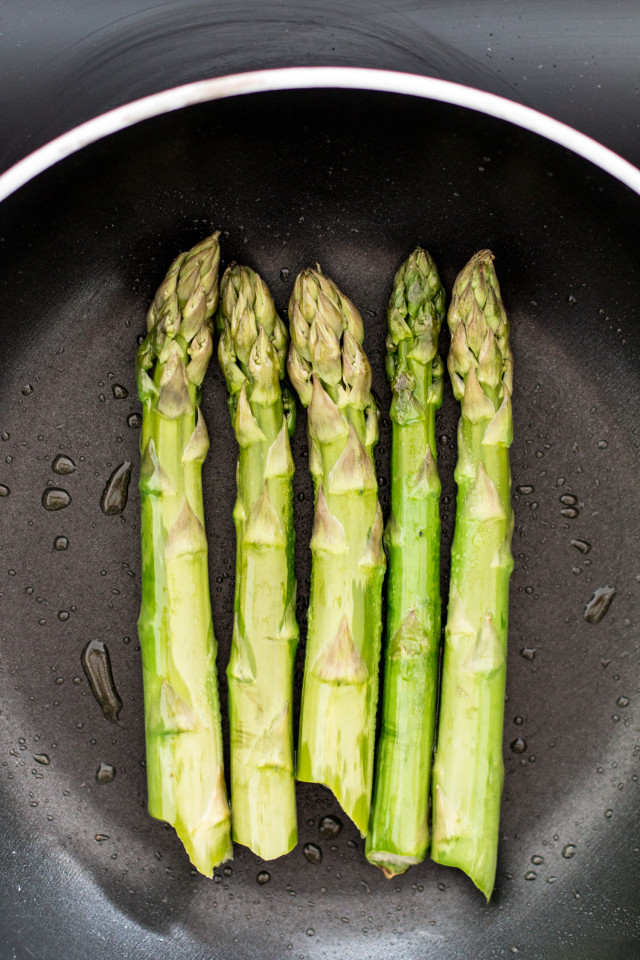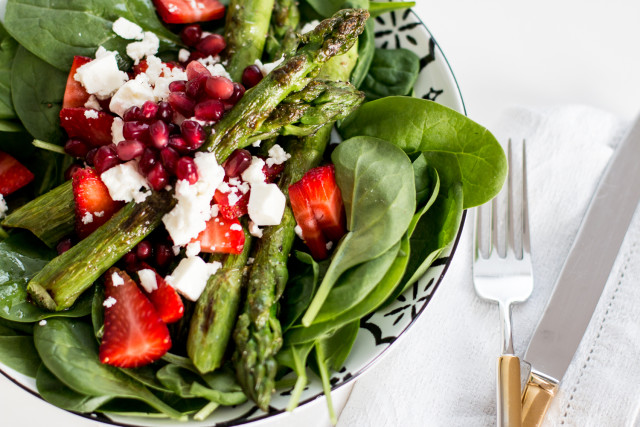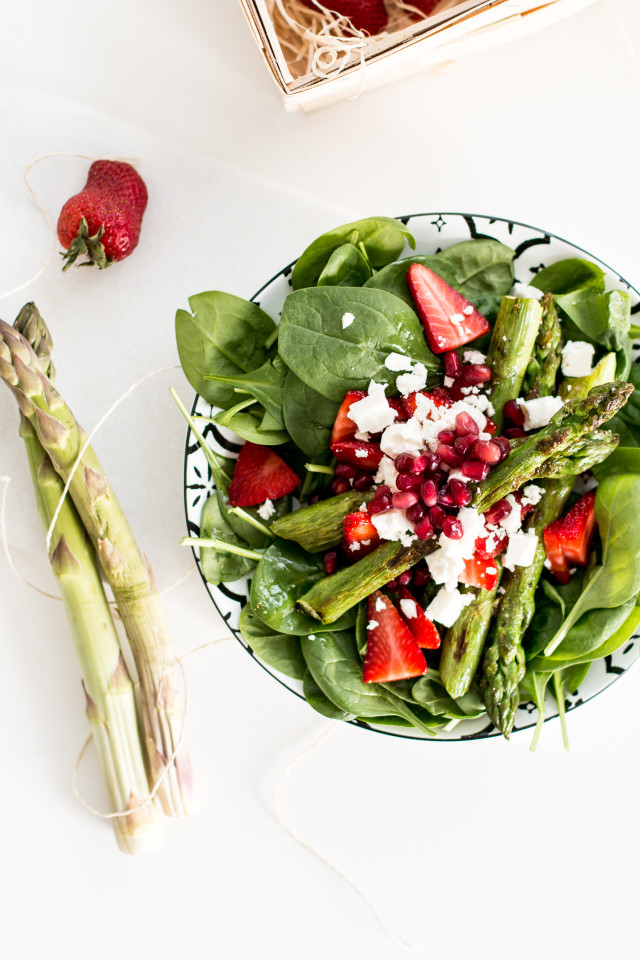 [thefeedproducts style='four']