BERLIN FASHION WEEK: Aveda & Lala Berlin
When your day starts with a styling session at the AVEDA Salon & Spa, you are basically guaranteed that it'll be a good day (including the perfect loose waves)! For the 2nd day at Berlin Fashion Week, I got pampered before heading out for a meeting marathon and then joined the AVEDA team again backstage at the Lala Berlin presentation.
As you guys know, I started using AVEDA products back in November since I was on the lookout for something plant-based and natural but still wanted a brand that embodied a certain "lifestyle factor" – if that makes sense! Over the years, I have tried a few hair products that forgo all kinds of sulfates and parabens, but never felt like those products gave my dry and thick hair the care it needed. With a bit of research I found out that AVEDA is just that!
Their slogan "beauty, wellness, environment, fashion & art since 1978" instantly spoke to me and after using their products for a few months now, I am 100% happy! No wonder that they are also the go-to styling team for many fashion brands during fashion week. The talented AVEDA team was in charge of styling the GreenShowroom Salon Show, Ethical Fashion on Stage and – a personal favorite of mine – Lala Berlin.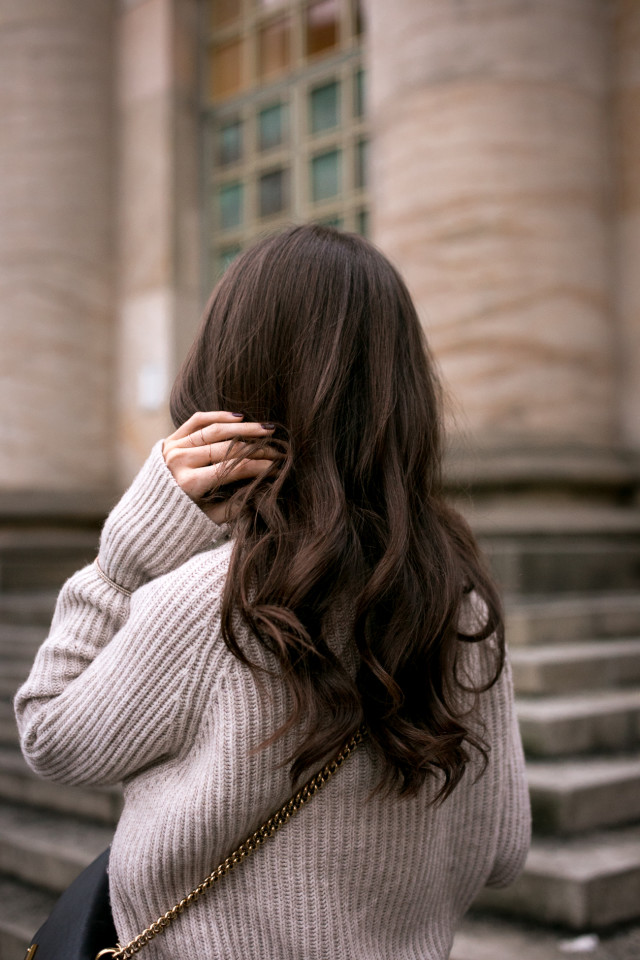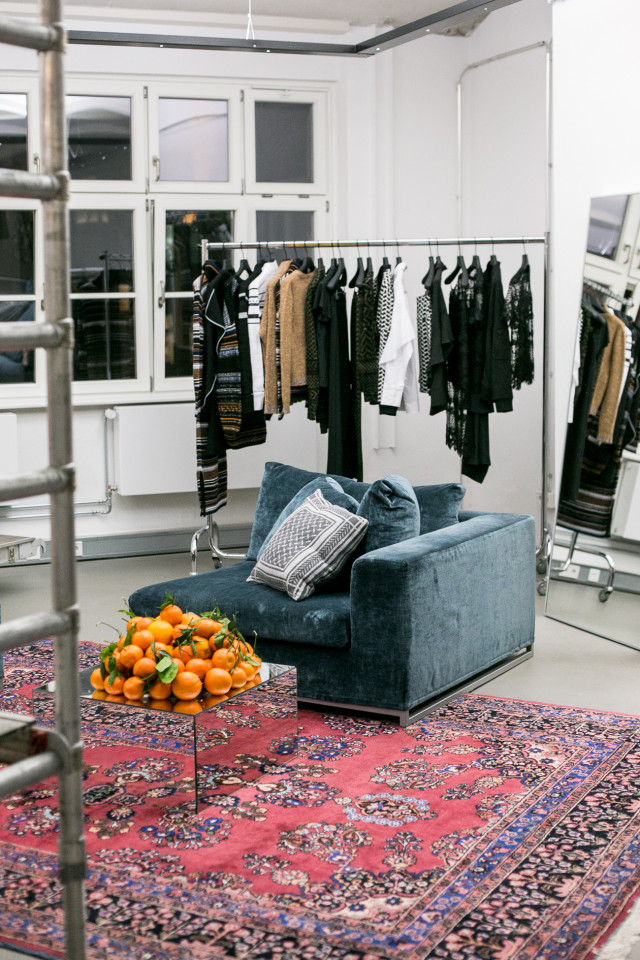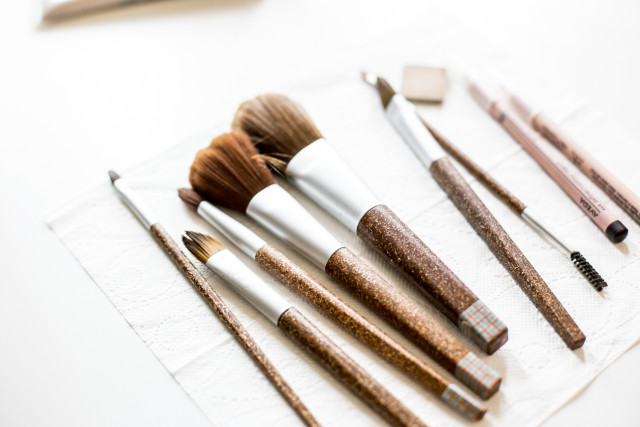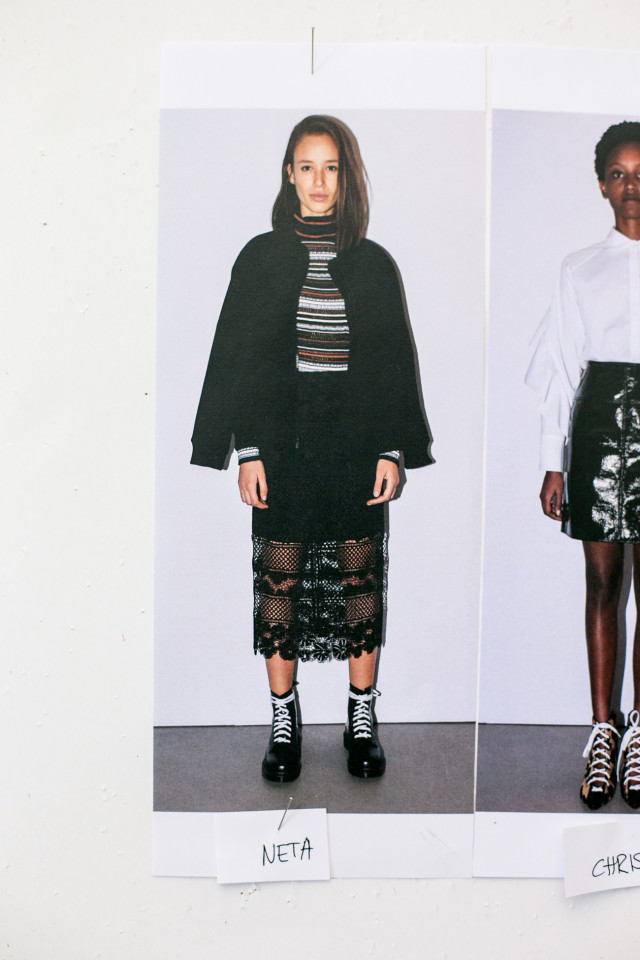 I have to admit, I felt kind of cool when I spotted this look up on the board and just happened to be wearing a midi lace skirt and lace-up boots myself. Must haves for next Fall!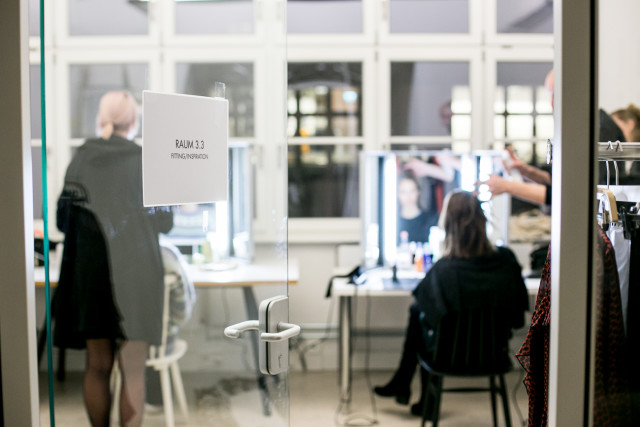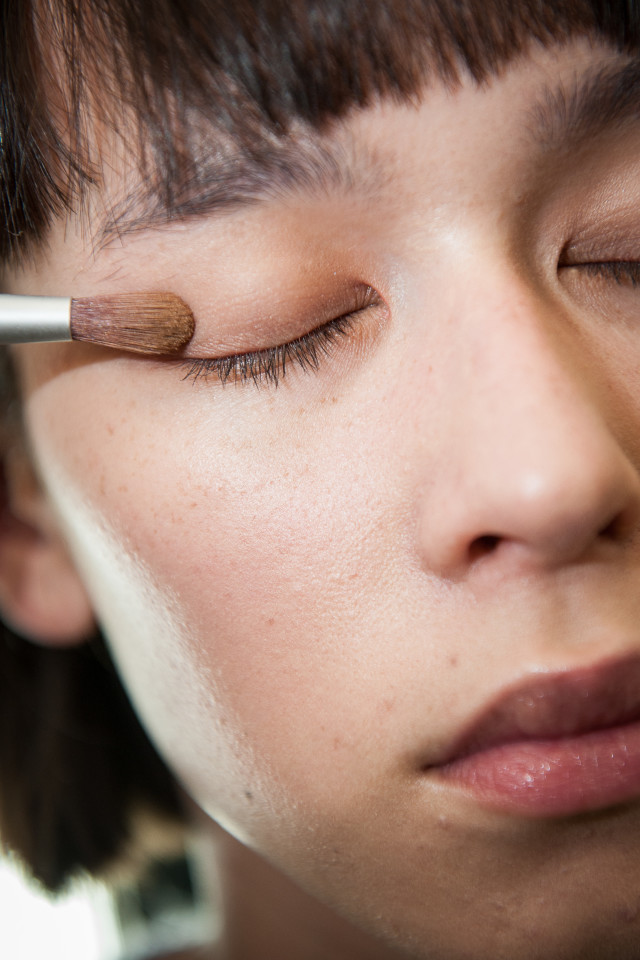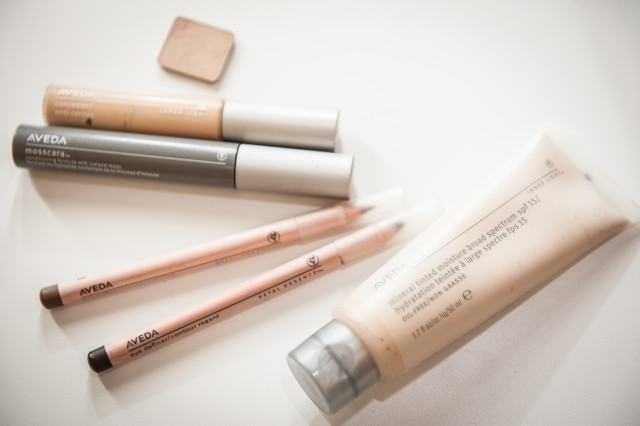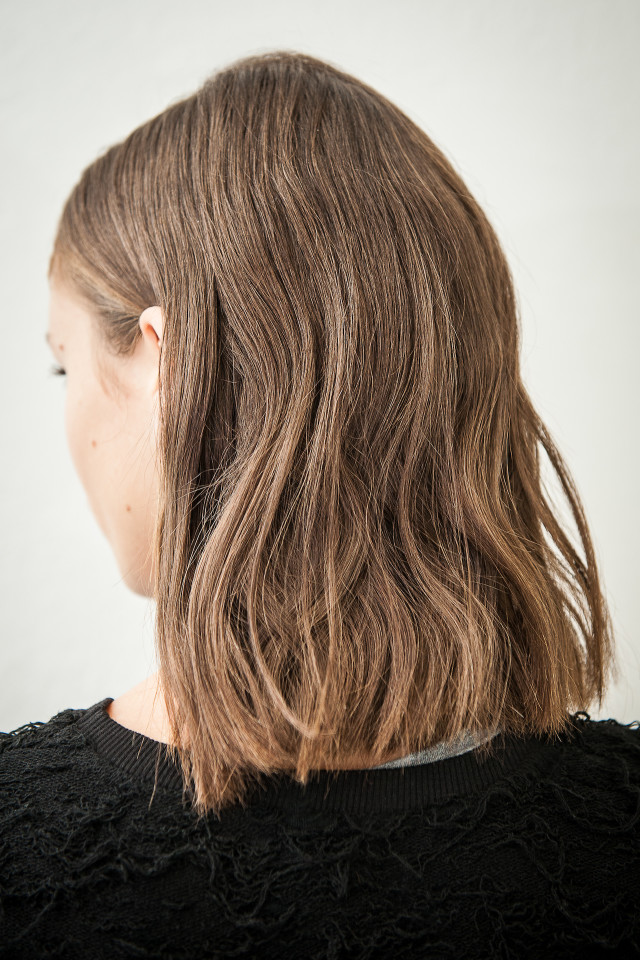 Aveda & Lala Berlin
Inspired by the natural, light fabrics of the new Lala Berlin collection, the AVEDA team created matching hair and make-up looks. Just like the fashion collection, both hair and make-up were kept very natural and easy-going, which I loved. Especially with those stunning models!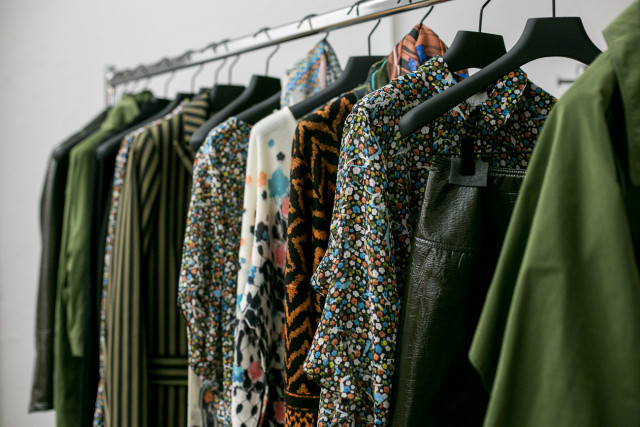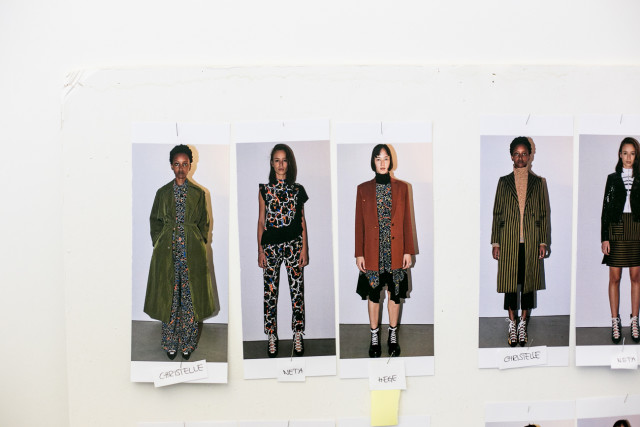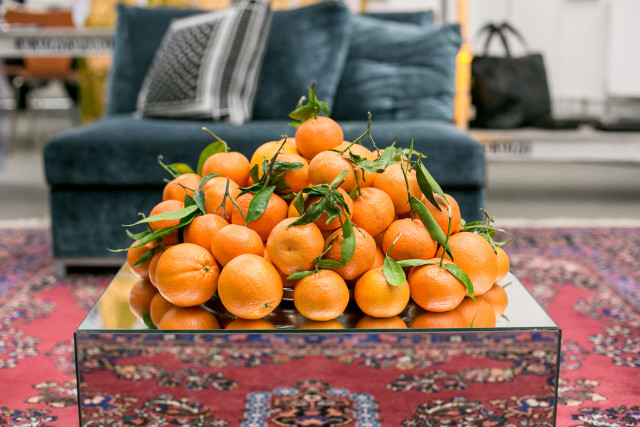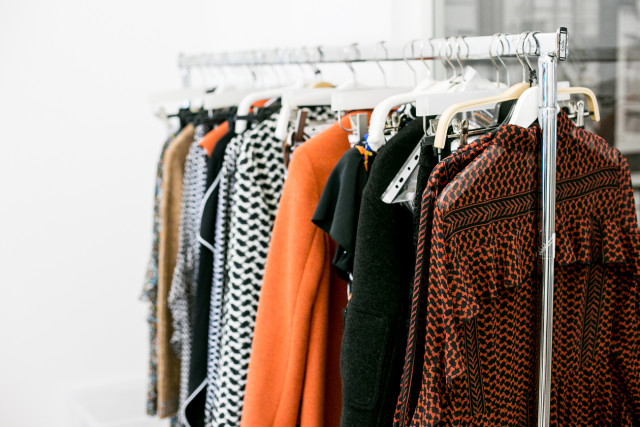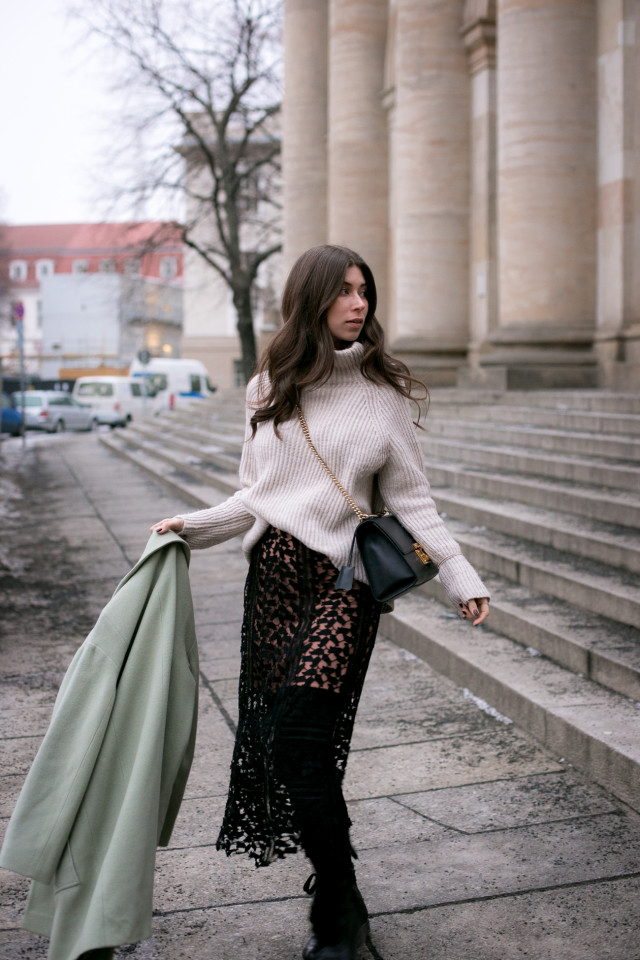 My Look: It was freezing in Berlin all week, and as much as I love dressing the part, I couldn't get myself to leave the hotel without a warm sweater. Paired with a lace midi skirt, super thick tights and comfortable boots, it was the perfect outfit to run around town all day. And since I am personally a huge fan of Lala Berlin, I had to pay tribute to the designer by sporting my favorite jade-colored coat.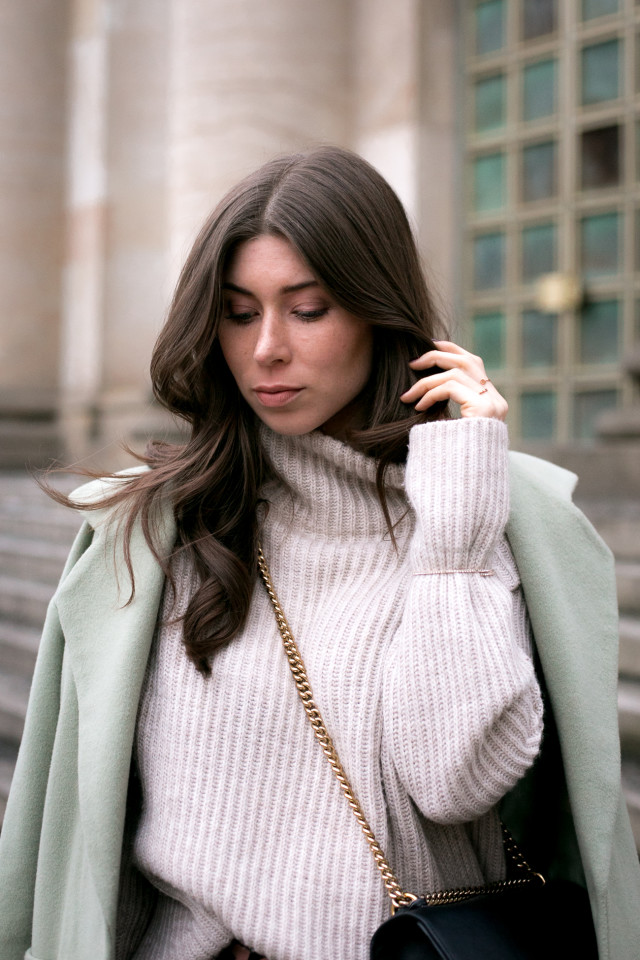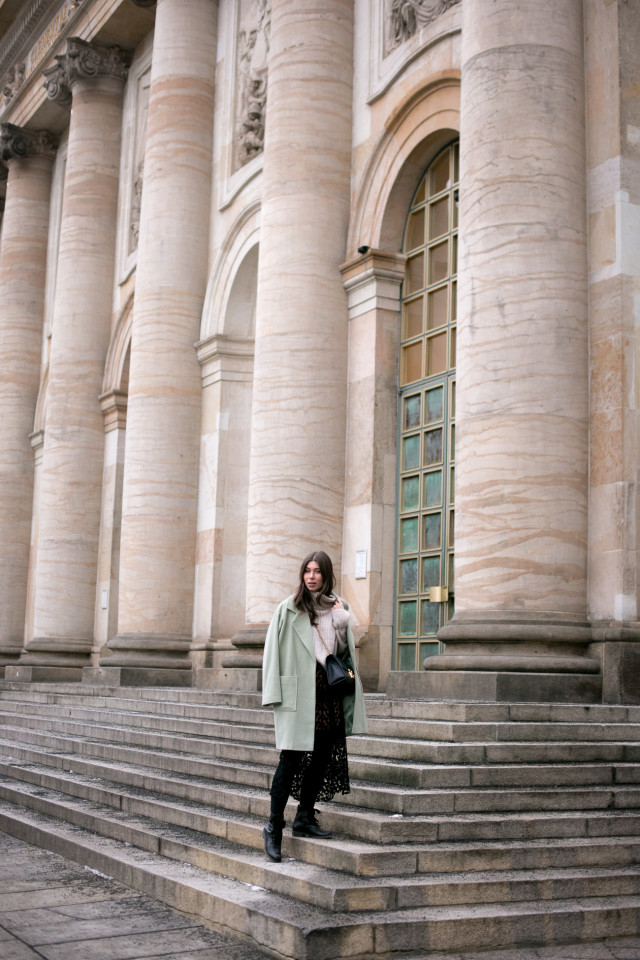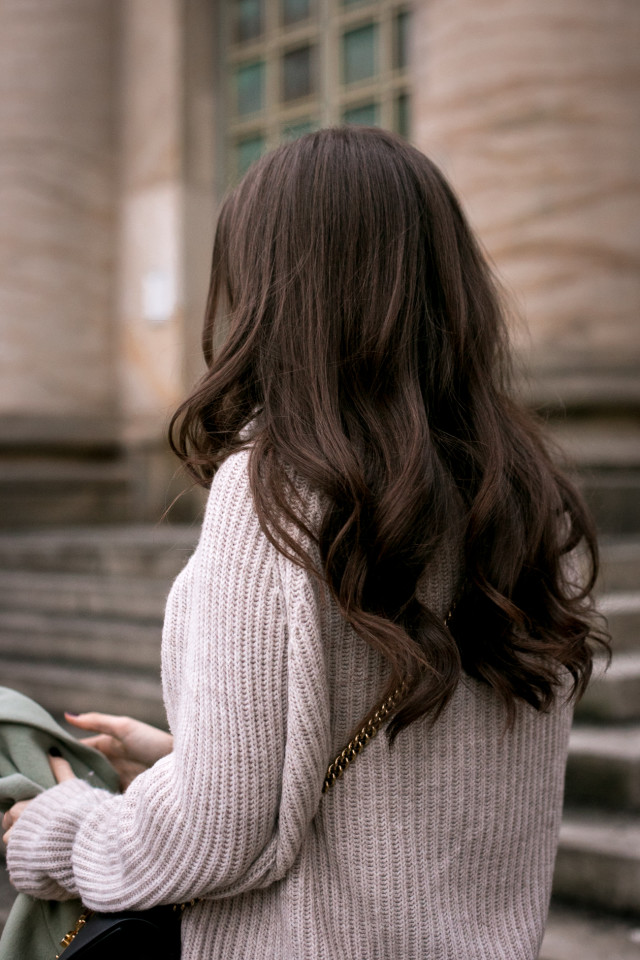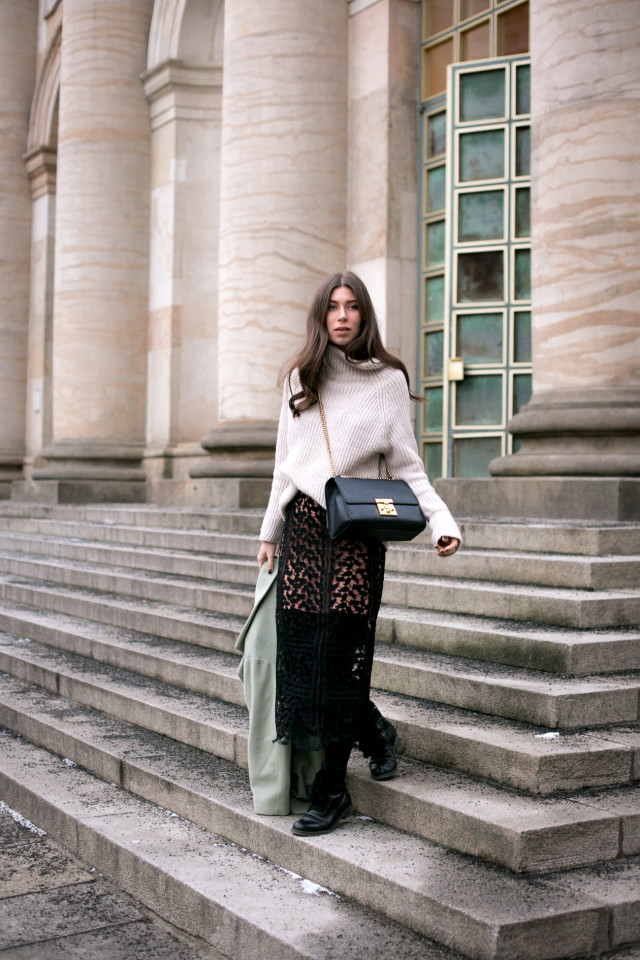 CHICWISH: lace midi skirt (similar here or here) // DRYKORN: sweater // LALA BERLIN: coat // CHLOÉ: boots // GUCCI: bag // AVEDA: hair (products & styling)

*in friendly collaboration with AVEDA