BEAUTY TALK: december favorites.
It has been a while since I shared my monthly beauty favorites with you guys (aka "products worth re-buying"), but since December was particularly tough on my skin, I wanted to give insight to a few things that I currently love. I am still trying to figure out a magic solution of how to keep my dry skin moisturized during Winter other than moving to a tropical island. The harsh temperatures and dry heating air make it nearly impossible to achieve a dewy look right now, and last week's stomach flu hasn't necessarily helped either. But I am trying my best to focus on what's good, so here are a few products and tools that are making me happy right now!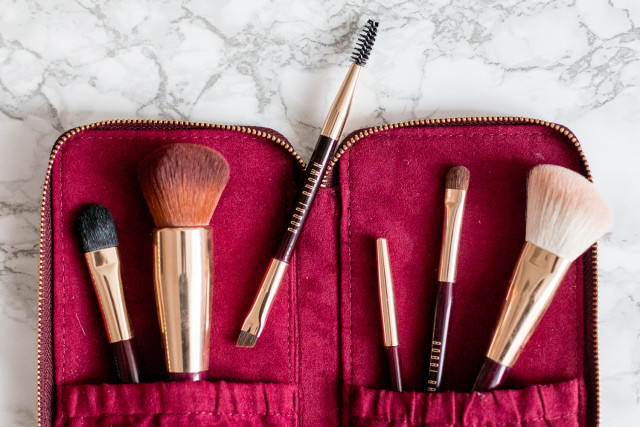 Bobbi Brown travel brush set: I was gifted this set sometime before the holidays and honestly didn't pay much attention to it since I have plenty of brushes in my bathroom. Then, while I was packing for the holidays at home, I decided to give it a try instead of packing up all of my usual brushes. I am in love! Not only is it super handy and I can also store my eyebrow- and lip pencils in the case as well, but it literally has the perfect mix of brushes. I can do my entire make-up (whether festive or casual) with what's in the set and I never need to worry about which brushes to travel with anymore. Highly recommended!!
Aveda split end repair: As you guys know, I switched to a full Aveda hair care routine (= damage remedy) a while ago. I am super happy with the products, especially the spilt end repair which I use instead of an oil at the moment. For some reason I feel like my blowouts last longer and the hair looks more bouncy since. Plus, I am currently at 5 months without a haircut and my split ends are still not bad!
Clinique color pop lipstick "14 Cute Pop": This is my go-to lipstick right now. Works perfectly with the paler Winter skin, and can be applied super light for daytime or a bit more intense at night.
Avène Hydrance Optimale serum: In desperate need of some moisture for my skin, I ventured out to the closest pharmacy I could find during a weekend trip to Berlin. Came home with this and have been using it twice daily since. I don't remember the exact price, but I think it came in around 20€, which is not cheap, but if your skin isn't as dry as mine, a drop or two will be enough before bedtime. I use it in the morning and at night underneath my 4% urea creme from the pharmacy.
Victoria Beckham x Estée Lauder highlighter/bronzer: Unfortunately this beauty of a highlighter was only available online and is totally sold out, so I almost feel bad telling you guys how great it is. However, it is strong competition to my beloved Shimmer Brick by Bobbi Brown and has been in daily use, so I didn't want to keep it from you. For some reason, I feel like this highlighter works with every skin tone and looks good on everybody. If you ever come across it – get it!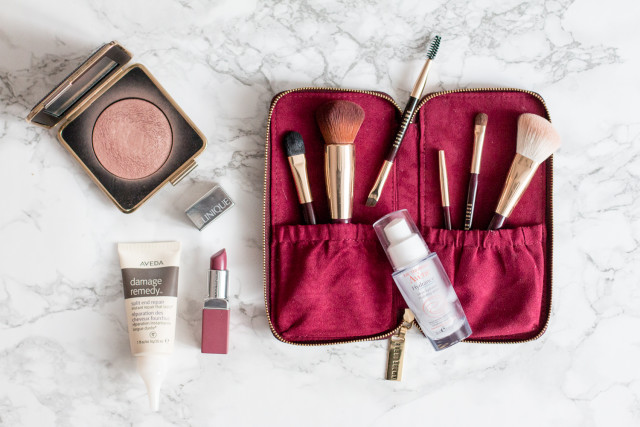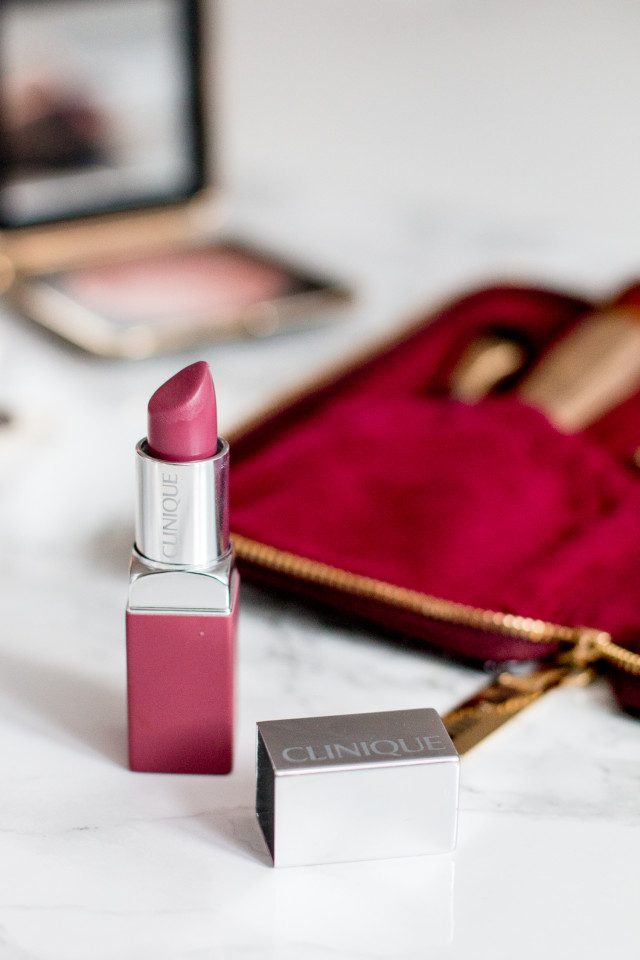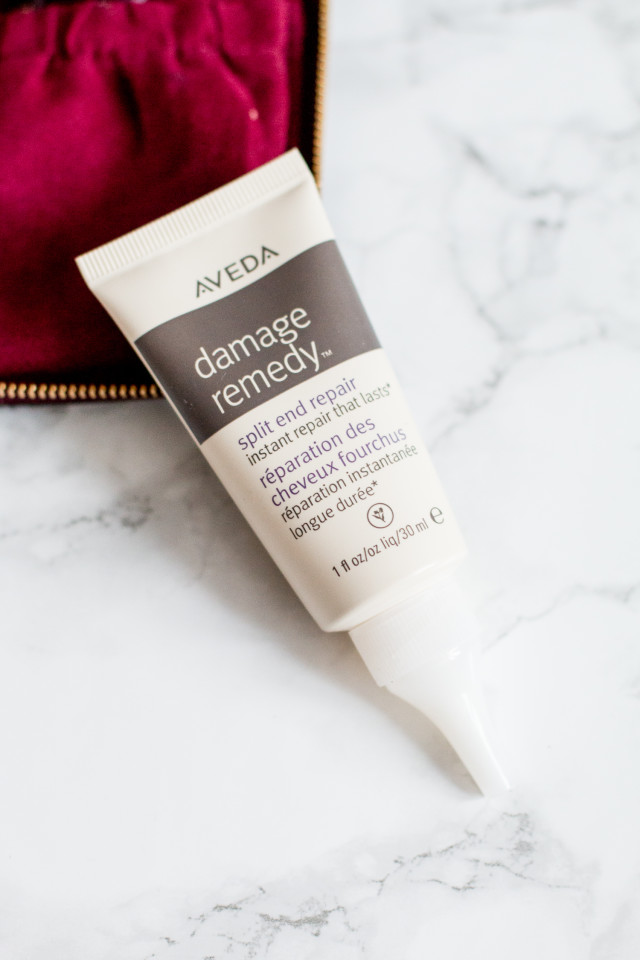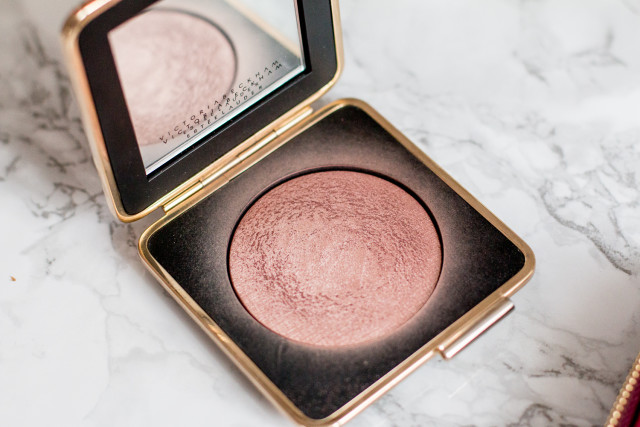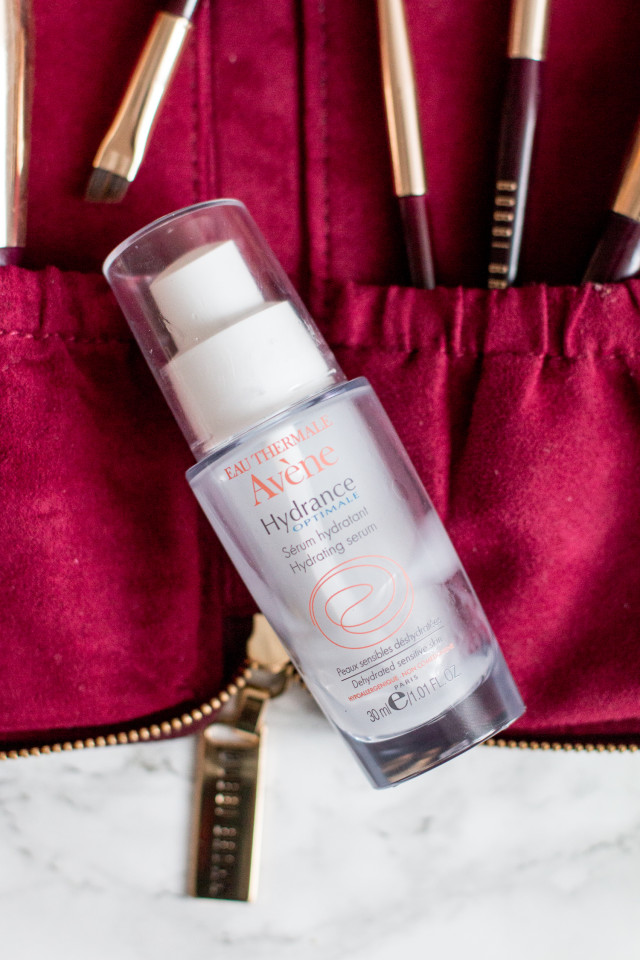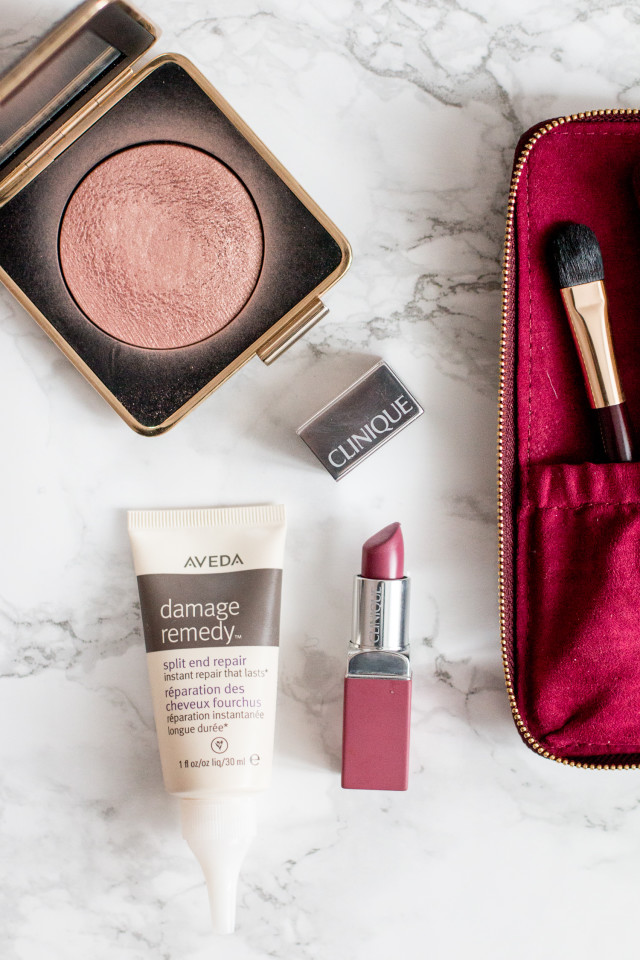 *post includes sponsored products, opinions my own