PERSONAL: about support & being proud.
On Tuesday, the Madonna Blogger Award took place for the second time. Last year, I had the honor of being nominated alongside lots of other inspirational people. This year, Kathi and I were "spectators" but loved being able to support some of our nominated colleagues, who have become close friends over the years. I think it is safe to speak for the both of us, when I say that we absolutely adore the community that comes with our jobs. Of course, our readers are the best and such a great support-system on a daily basis, but we also love getting to hang out with lots of likeminded people who inspire us on a daily basis, aka other bloggers. Nothing makes us happier than to pass jobs on to others who may be a better fit for certain brands or brainstorming and exchanging ideas with others. Just like our Social Academy last year was such a heart project. We love sharing the things we've learned over the past years and getting to know new faces (and blogs).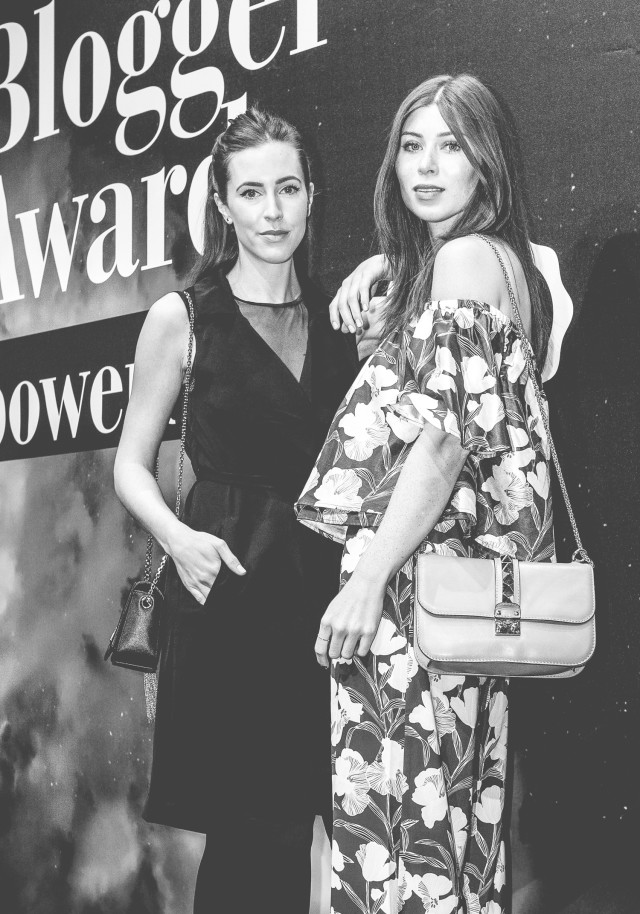 © Singer
At the blogger award, I had one of my personal proudest moments in a while. Our good friend (and Miss Superwoman) Laura Karasinski got to announce Raphaela of heartblood as the Newcomer Of The Year. Raphaela was one of the many amazing girls and women who attended our Social Academy. To see her grow so much this past year and being honored for what she did was great. But then, as the host asked her who her inspiration was, and the first words out of her mouth were "Vicky Heiler and Ketch'em Bunnies!", Kathi and I literally squealed of joy and threw our hands in the air. It was not because there were lots of people in the audience (probably 90% of which had never heard our names before), but because she went on to mention Sincerely Jules and the likes afterwards. Hearing our names in the same sentence as our own role models made me so incredibly, weirdly happy and proud.
Proud to have a job I love. Proud to get to know people that inspire and appreciate each other. And proud to have an awesome tribe that happens to be a ton of fun to be around! Now, please excuse me while I go and stalk Sincerely Jules and Song of Style on Instagram.