OUTFIT: modern tradition
A few weeks ago our (Mike & my) godson was baptized and for the occasion all guests were asked to wear "Tracht", which is the traditional Austrian clothing – also called "Dirndl" and "Lederhosen". Since I rarely get to wear my Dirndl I was more than happy about the dresscode. Now, I know this isn't really as traditional as one may think, but I kind of love the more modern take on something traditional. The apron has little rhinestones on it, and paired with my favorite white peplum blazer, vintage bracelet & Miu Miu glitter heels I felt dressed appropriately for church and the festivities, while still staying true to my own style! What do you guys think about this slightly different look?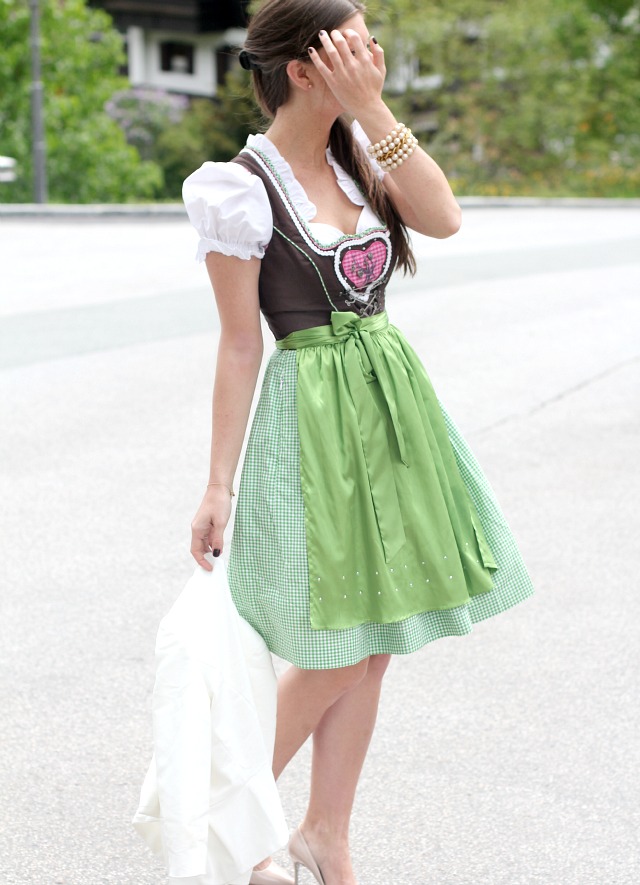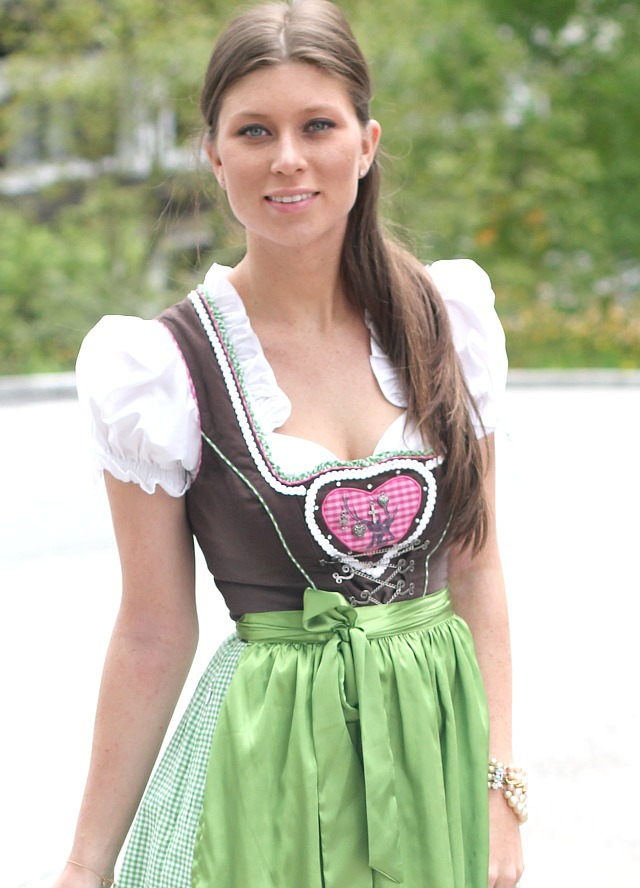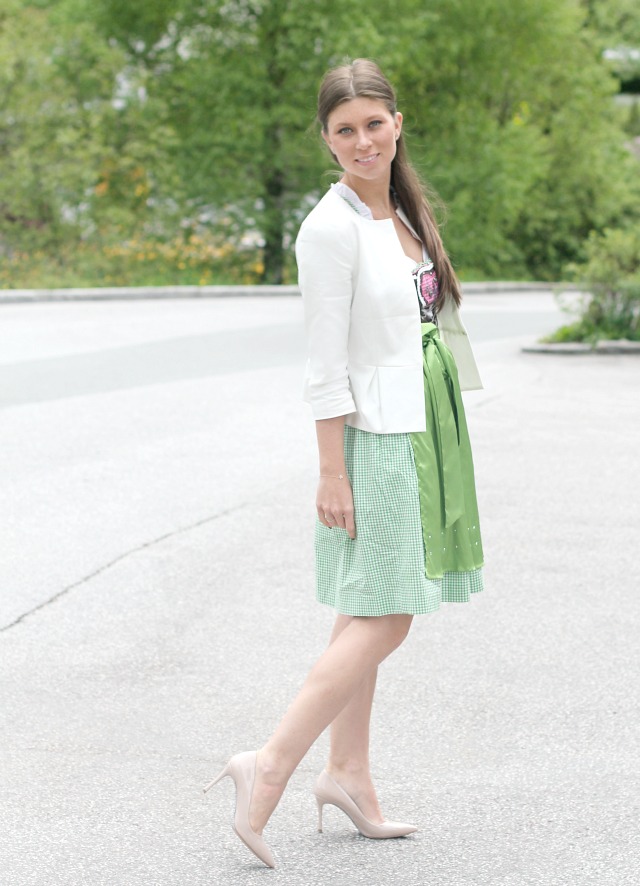 SPIETH & WENSKY: dirndl
HALLHUBER: peplum blazer
VINTAGE: bracelet from the 1940s
MIU MIU: glitter heels
PS. I know there are rules about which side of the apron to tie the bow on, but I always get super confused! I hope right was the correct side … any experts out there?