OUTFIT: L.A. girl
As you guys have probably guessed from the title of today's post, it is finally here: The day I fly to L.A.! I have to admit, this vacation (which we planned around one of my high school friends' wedding) had me a little too excited the past few days and weeks. To the point where I started buying shirts that read "L.A. girl" and dying my hair blond(ish). Yup, I took it that far. While this outfit only features the shirt (and my new Miu Miu velvet ballet flats – but can't blame those on L.A.), not yet the hair, I am currently mid-air towards Lala Land and can't wait to touch down at LAX.
I have to be honest with you guys, this is the first time in a really long time that it is an actual vacation for me. Of course, you see me travel all the time, which I absolutely love. But usually those travels involve collaborations of some sort. Obviously it is a huge privilege to stay in luxurious hotels around the world and explore new destinations, but even if it is hard to imagine, it never feels like a vacation to me. When I collaborate with hotels or brands, my travels are not about reading a magazine by the pool and sipping cocktails all day long – although that's probably what it looks like on Instagram. It is about creating content. Touring the hotel to take the best possible pictures, jotting down notes for my reviews or being out and about from 7:30 am to 11pm. And that's fine. Because it is work (amazing work, by the way).
However, even the most beautiful jobs require some time off every once in a while. That's why Mike and I decided to make it a full-on vacation this time. I am not collaborating with any airlines, hotels, rental car services or tourism boards. We have spent half a fortune on incredible hotels (that's what he gets for letting me do the planning… whoops) and plan to split our time between eating In 'n Out burgers, Mexican food and laying out by the pool. The wedding will be held at a venue with absolutely 0% cellphone reception and I will get to spend a weekend with some of my old friends from high school that I literally have not seen in 10 years. So much happiness to look forward to.
Of course that does not mean that I won't be sharing anything here on the blog. Blogging started out as my hobby more than 7 years ago and even though I now get to call it my job, it still is my favorite hobby as well. I absolutely love sharing stylish hotels, super delicious restaurants or my outfits with you guys. It just feels very luxurious to not have any obligations for the next 12 days – that's all.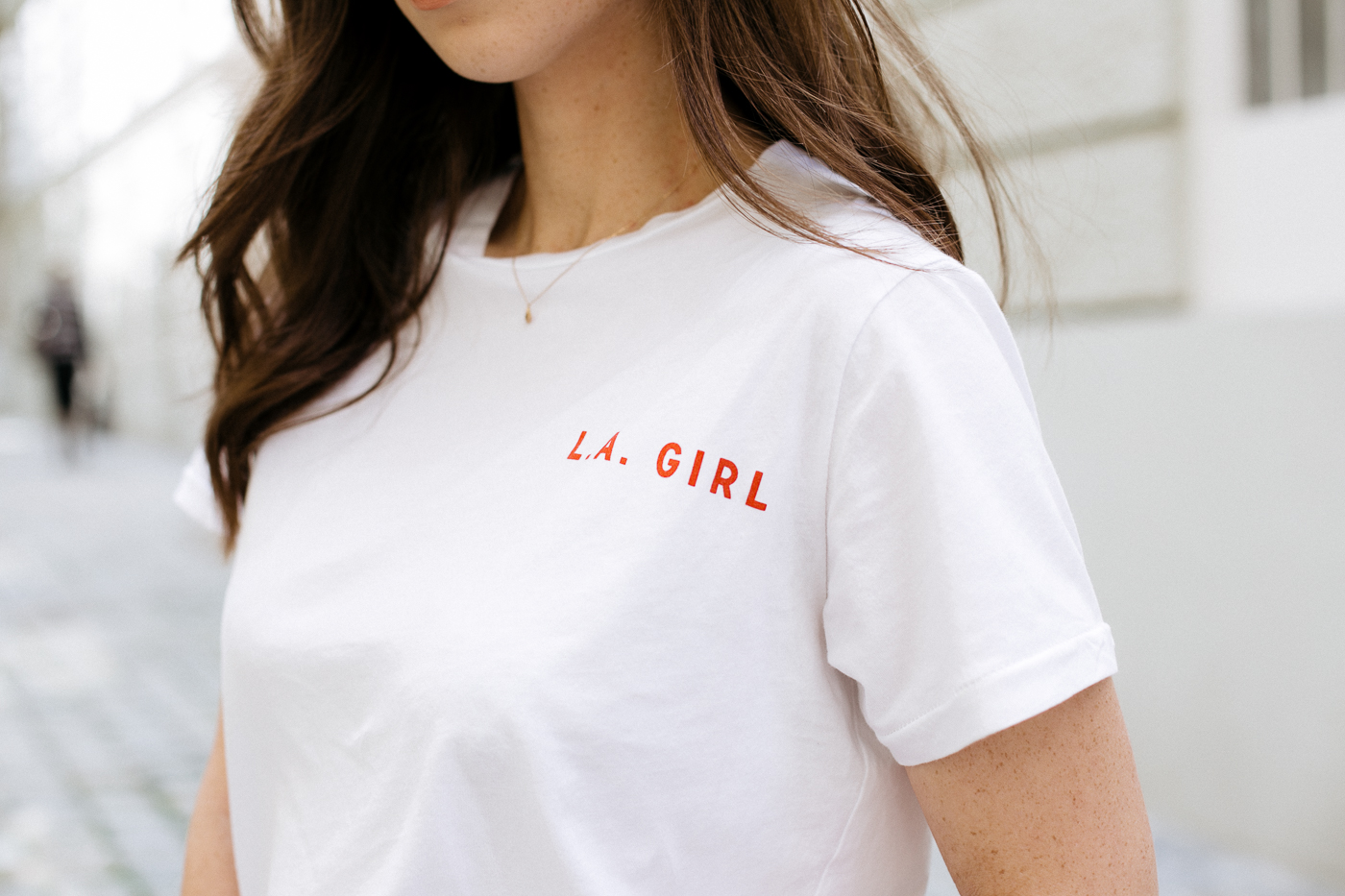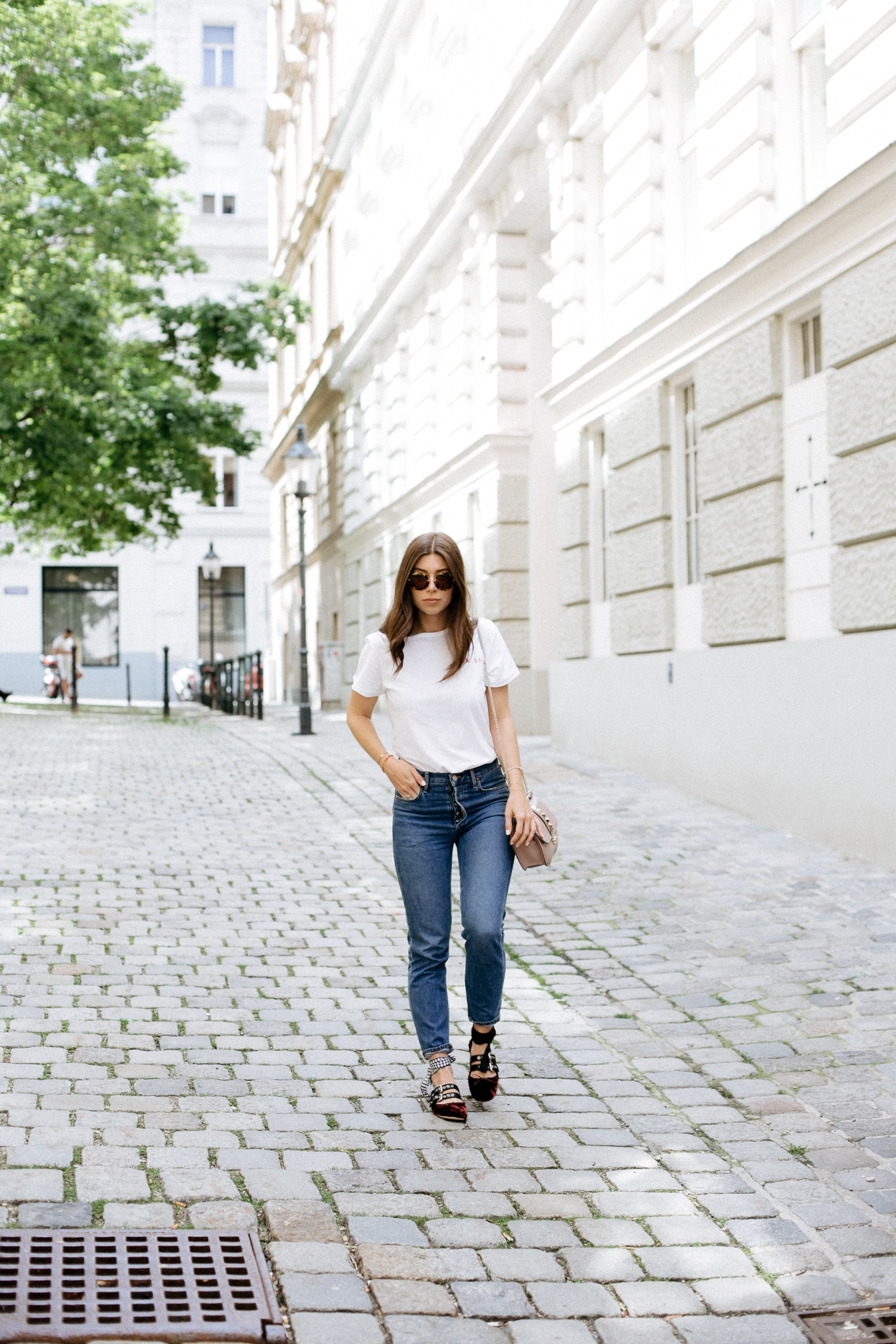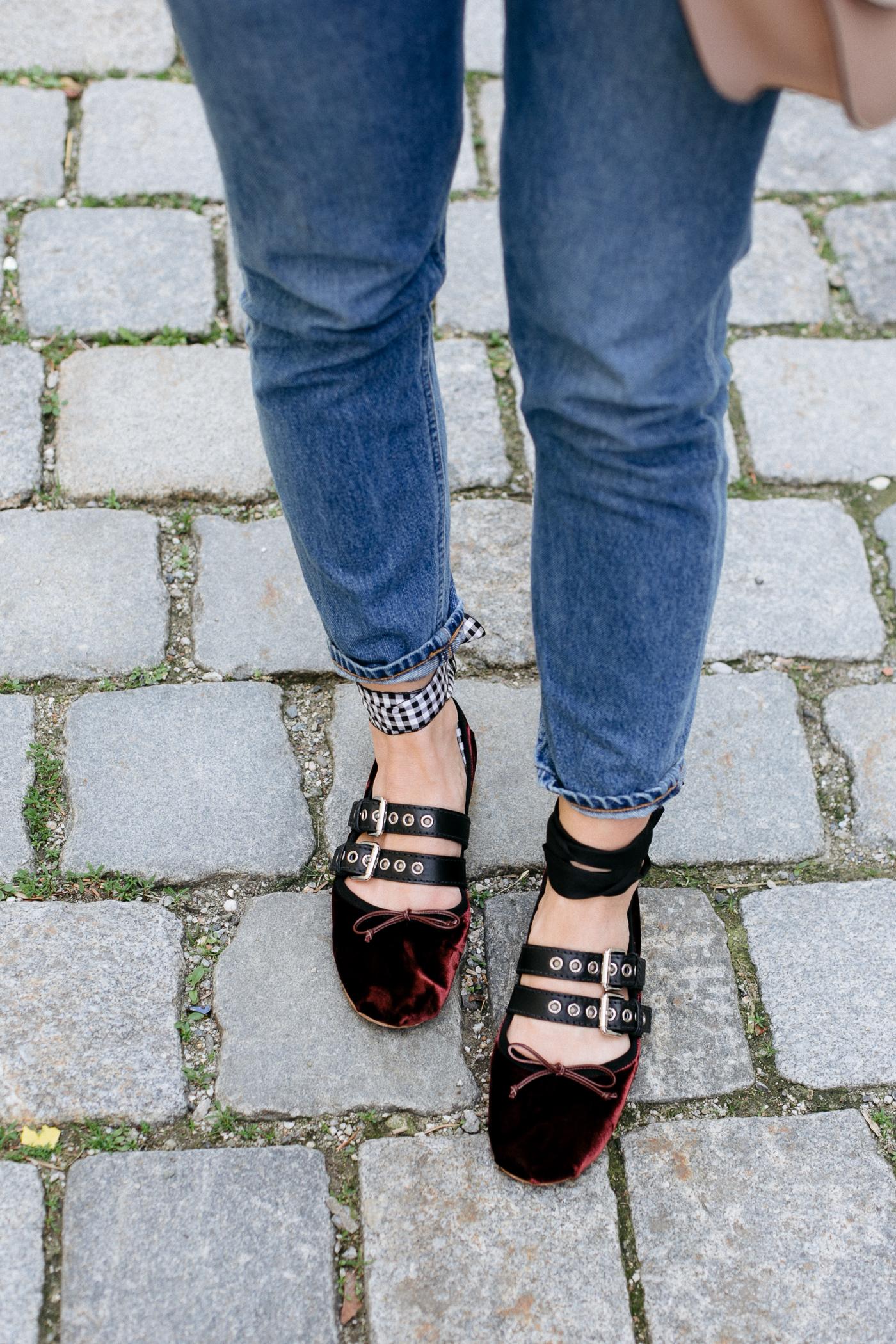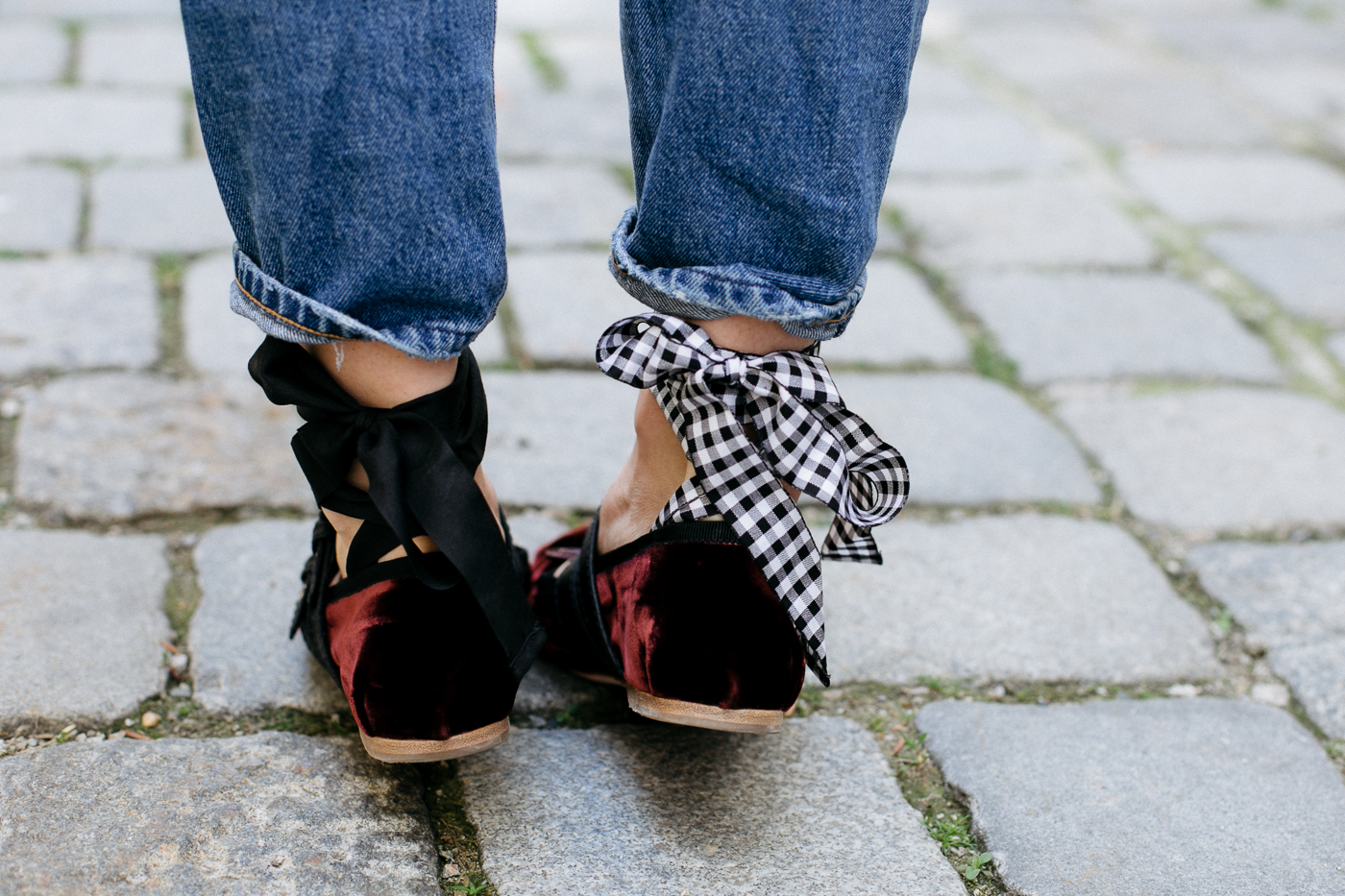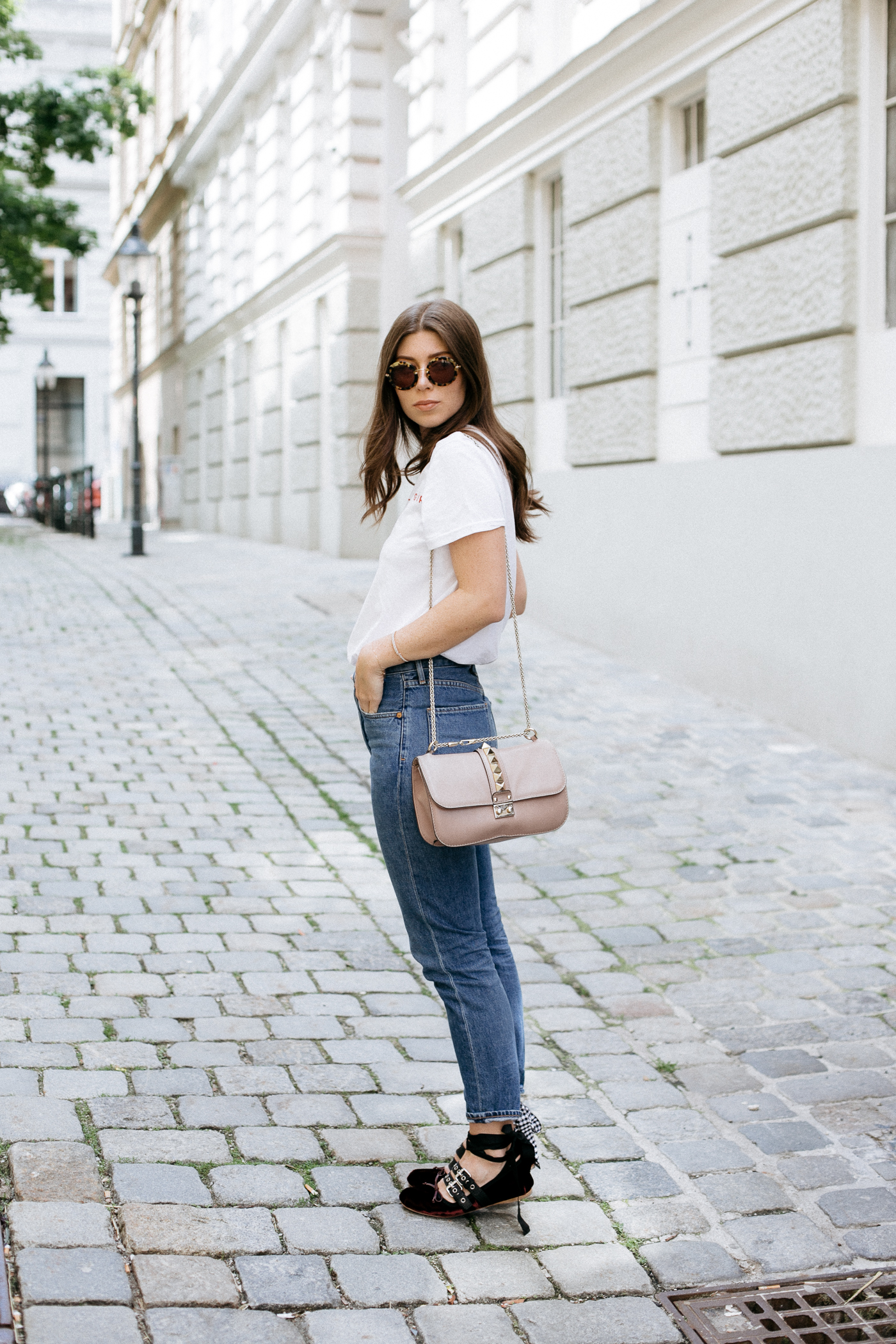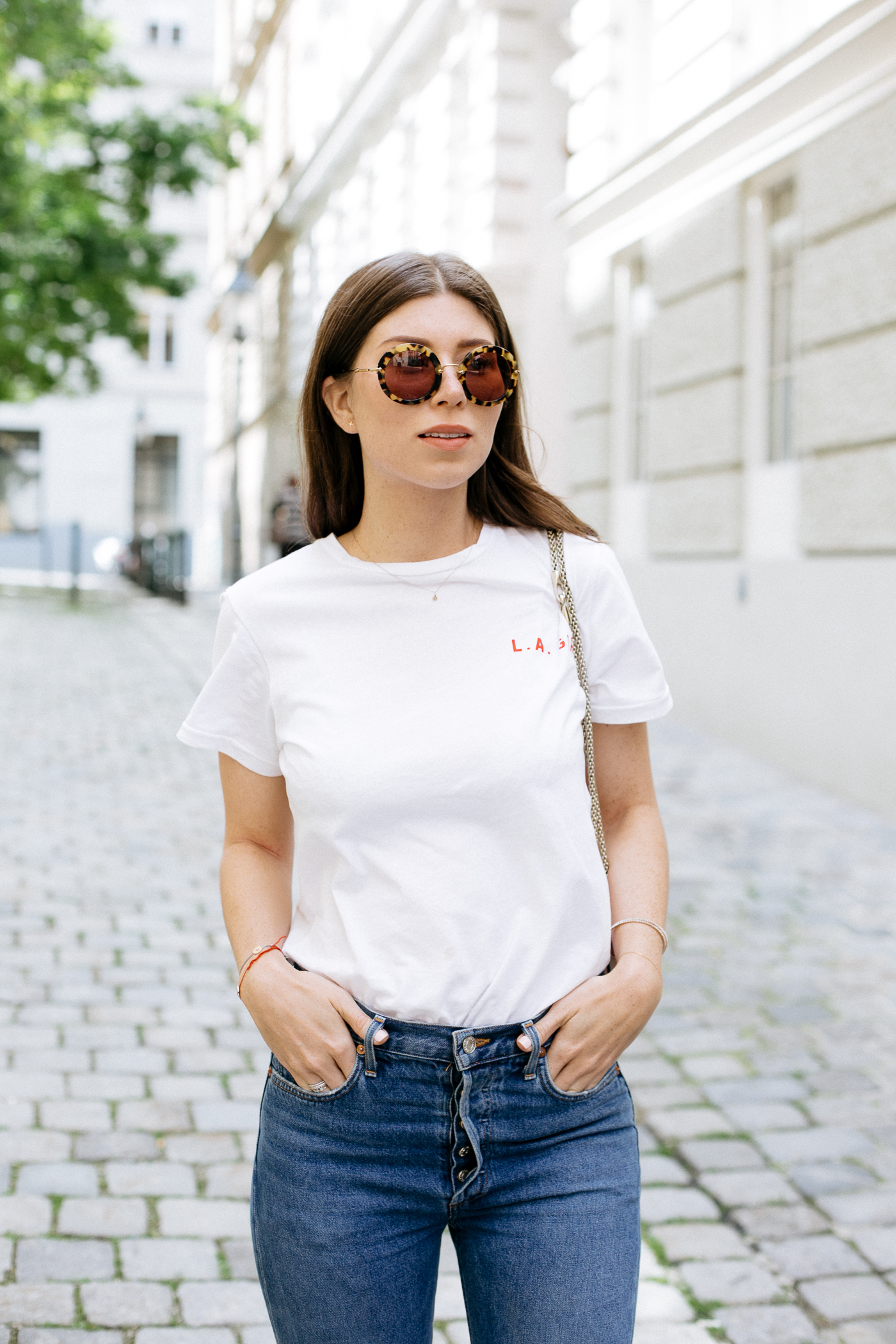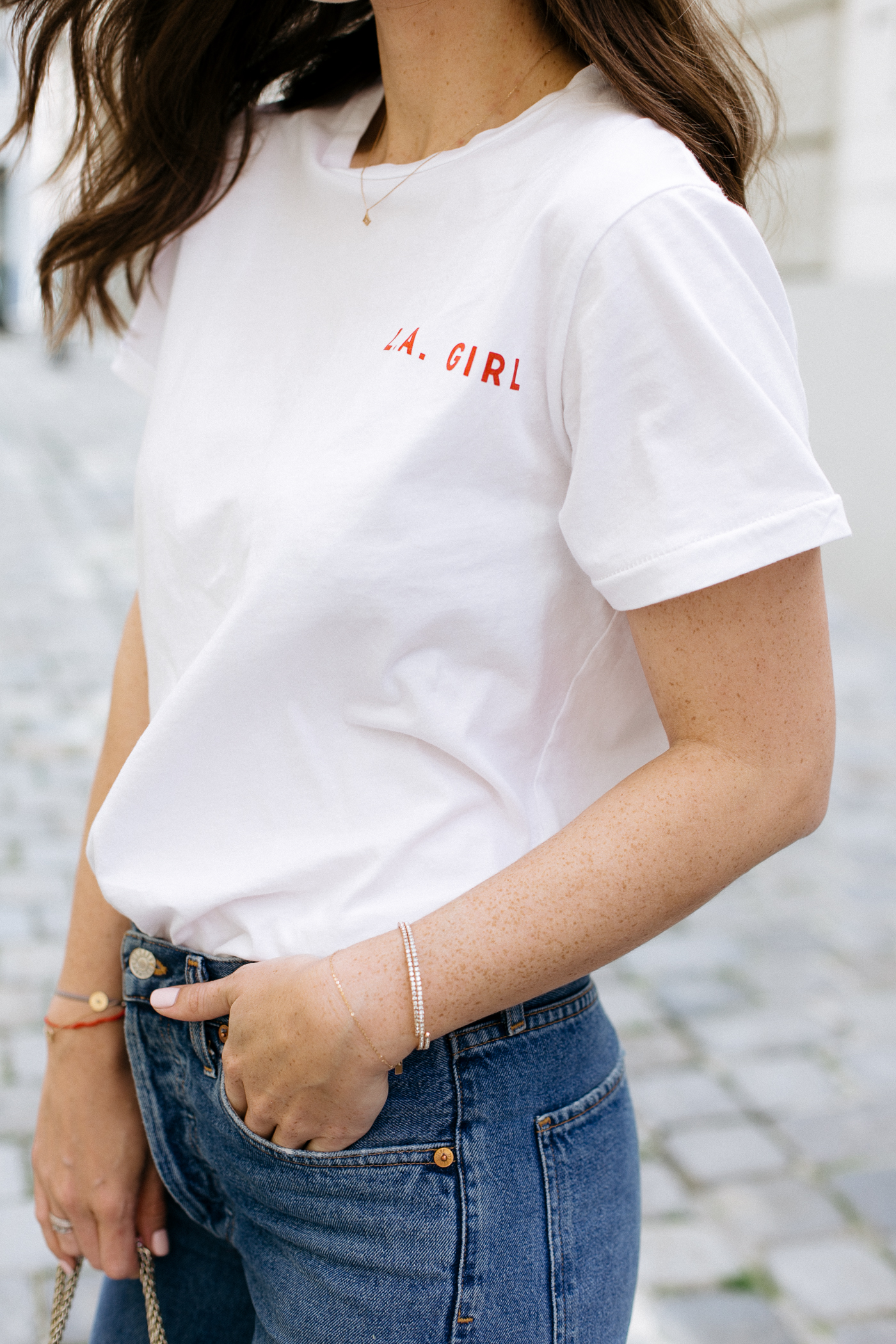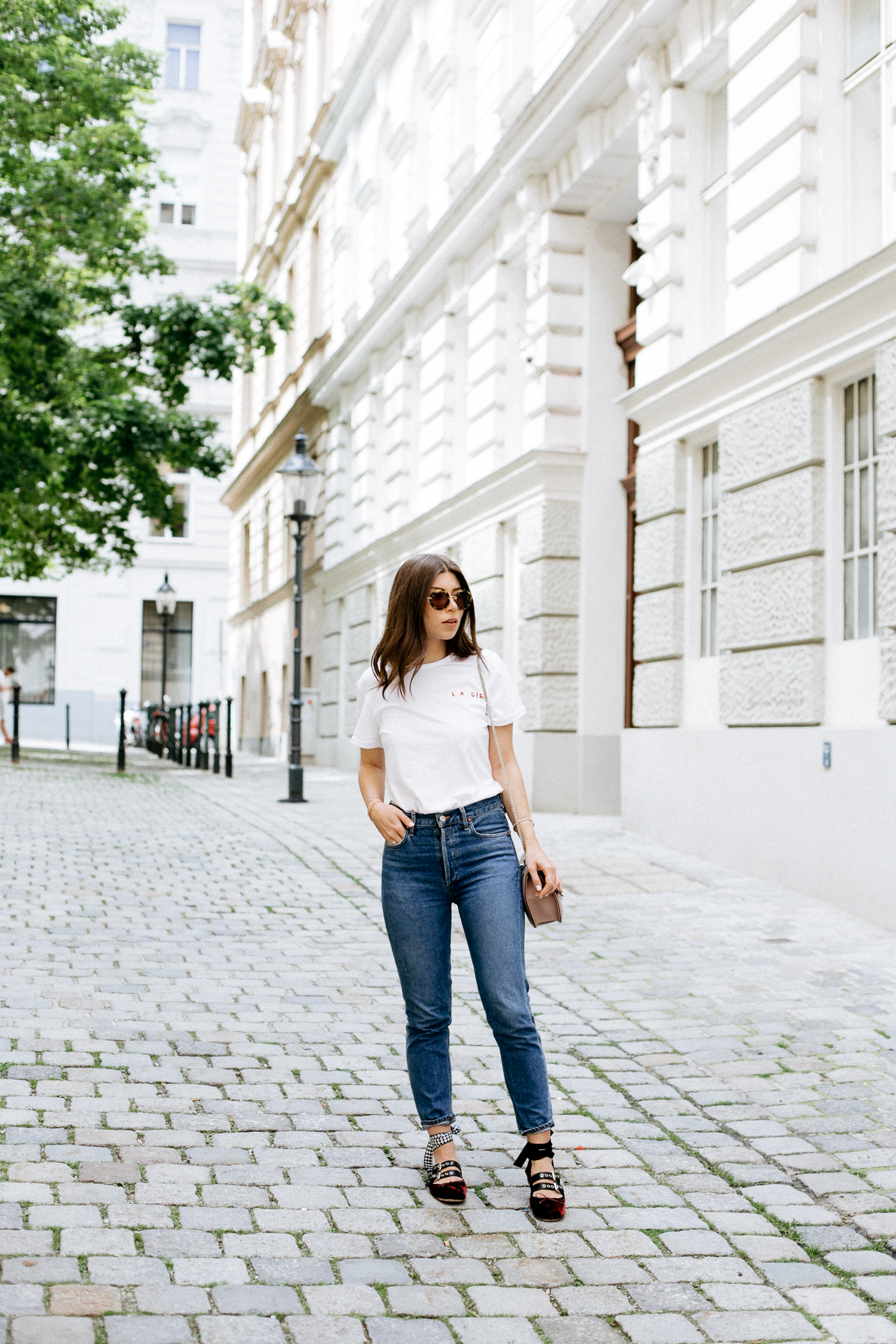 A GOLD E: jeans // SINCERELY JULES: L.A. girl shirt (similar) // MIU MIU: velvet ballet flats & sunglasses // VALENTINO: bag