HOTEL REVIEW: Hotel Indigo Alexanderplatz
I am not sure what your plans for the weekend are, but I am headed home to spend a few days with my family. Summer is in full force and I can't wait for BBQs with family & friends, a dip in the lake and to catch up on my favorite magazines. Just in time for a little get-away, I still have a hotel review to share with you. For Berlin Fashion Week, last week, I spent 4 nights in the German city. Every time I visit Berlin, I catch myself falling for the city more and more – mostly for their amazing restaurant and food options. Berlin is huge and there are so many corners yet to be discovered, but for now, I have found Mitte to be my favorite area – which is also where the Hotel Indigo Alexanderplatz is located.
It is not always easy finding a good hotel in a foreign city, especially during fashion week. Prices are higher than usual and all of the good places are fully booked. We got lucky and ended up at a hotel with fair prices, a stylish interior and a location that is hard to beat.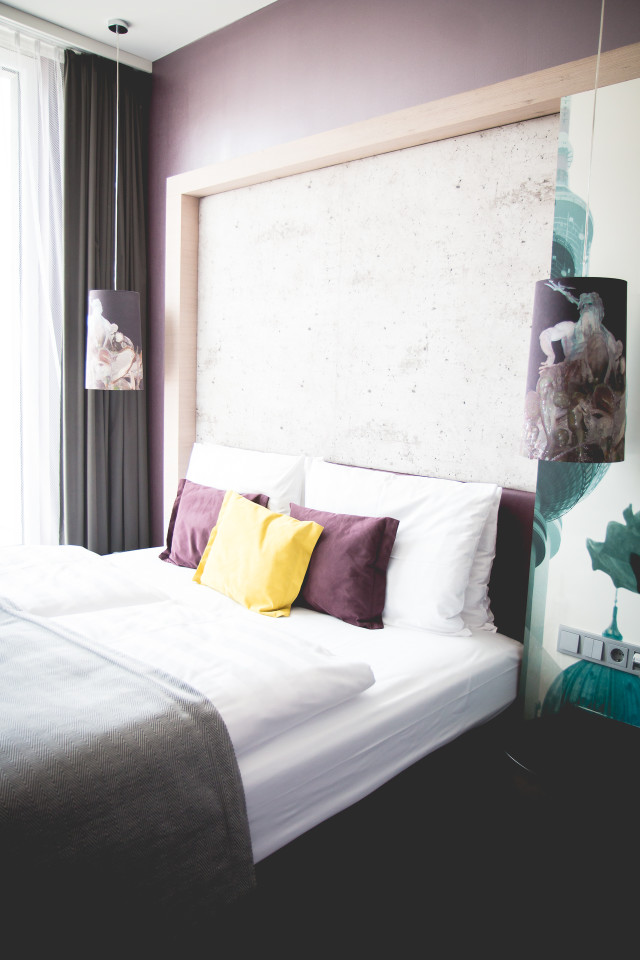 What I liked about the Hotel Indigo Alexanderplatz:
– Interior: Even though the hotel belongs to a rather large chain (which is usually not my cup of tea), they did an amazing job with the interior. The lobby was stylish but inviting, the rooms were modern but comfortable and
– Hair Dryer: If your hair is as thick as mine, you'll understand my appreciation for a good dryer. Usually the options at hotels are not very satisfying and it takes me ages to get my hair dry. At the Indigo, they had one of the best dryers I ever used – especially at a hotel!
– Gym: Personally, I actually like working out while I am traveling. I love the fact that I don't have to go anywhere and the gym is usually just a few steps from the room. The gym at the hotel was equipped with everything I like for working out (3 treadmills, 2 bikes, 2 cross trainers, lots of free weights, gymnastic balls, …) and everything felt fairly new.
– Location: As mentioned, I love Mitte in Berlin and like to spend my free time at The Store, which was literally just a 3-minute walk from the hotel. Other places like DUDU, Transit or Lala Berlin were in close walking distance, which saved me a lot of cab-money and time. Definitely a fun neighborhood to wander around and explore!
– Aveda: I am picky when it comes to my bath products, but a hotel that carries Aveda as their shower goodies instantly wins my heart!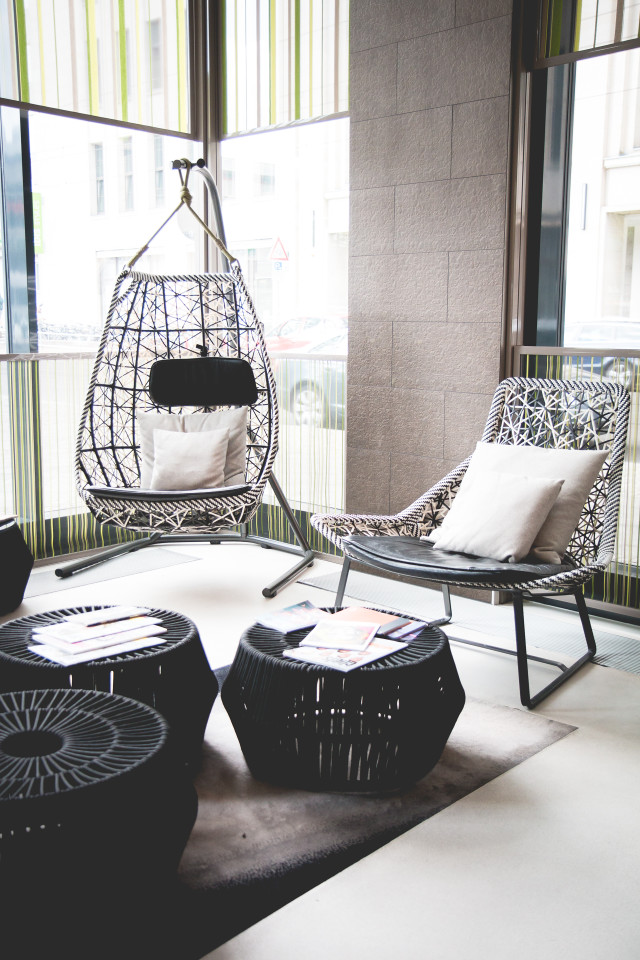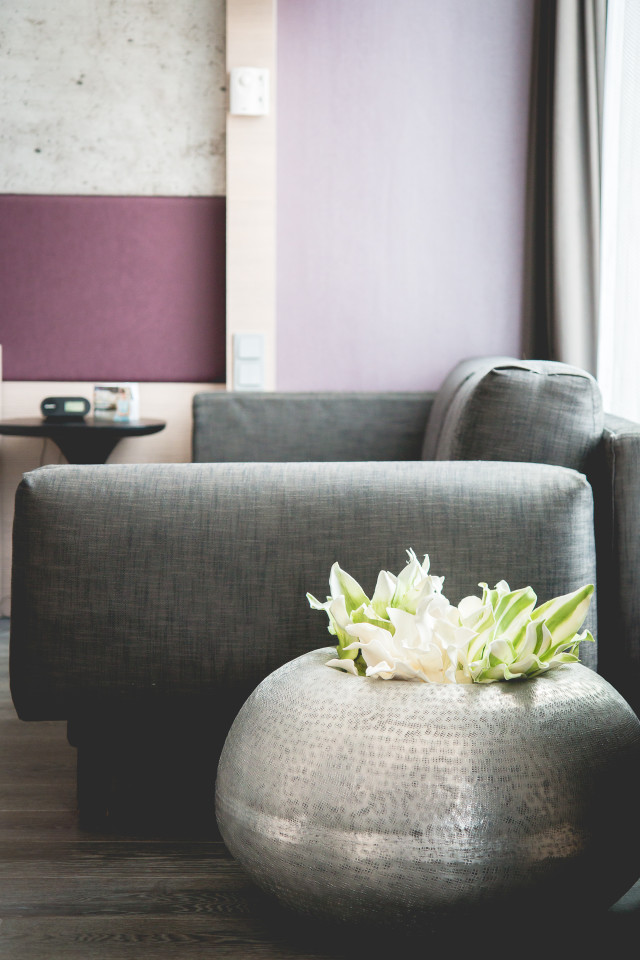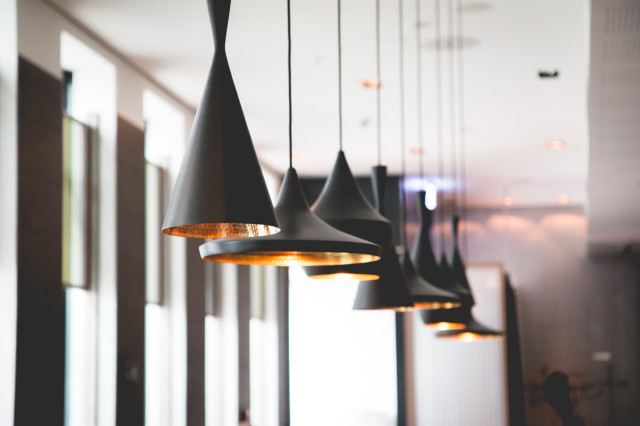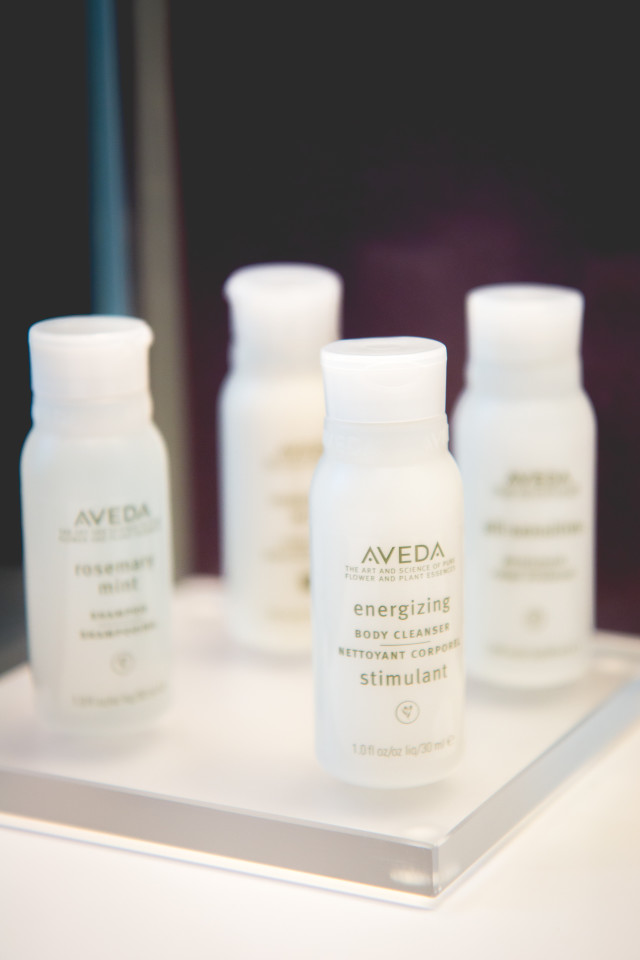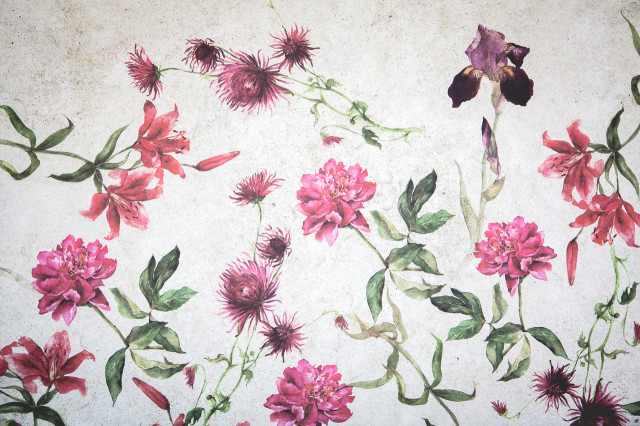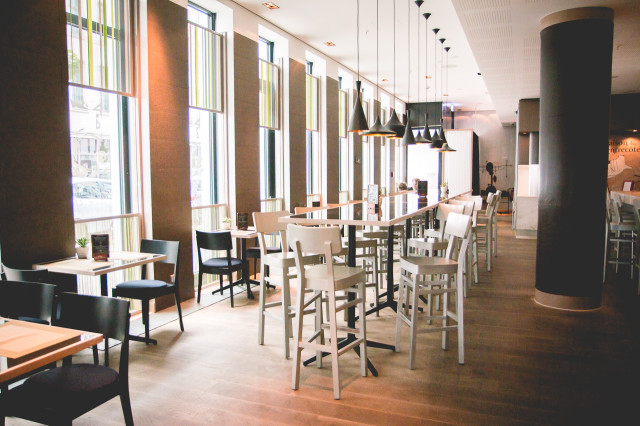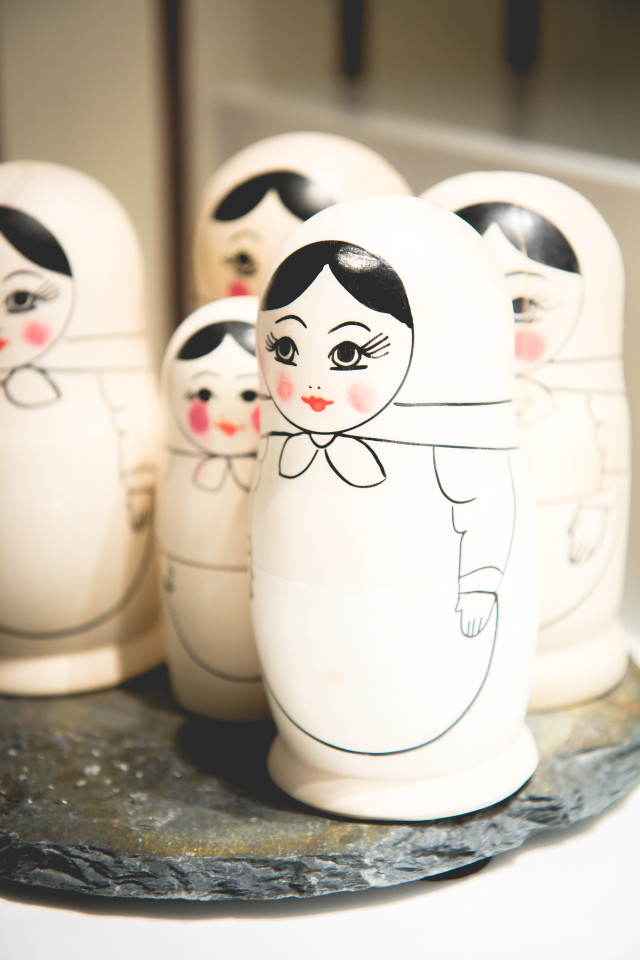 What I would change:
– Room Size: Personally, I found the rooms to be rather small. There was about 1m space around the bed, a tiny closet with only one drawer and the bathroom also didn't offer a lot of room while moving around. For me, it was hard to even find a space to put down my suitcase. But then again, we did book the most affordable category 🙂
– Wifi: I am a wifi junkie (for obvious reasons) and it drives me insane when the internet at hotels doesn't work properly. Personally, I find it a bit old-fashioned when hotels still require you to log-in with a password in order to use the internet.
– Breakfast: The breakfast didn't really have me convinced. It is a decent buffet and offers plenty of bread, jams, eggs, bacon and ham. I prefer fresh fruit and bircher müsli, which they had but it wasn't the best I've had. Berlin offers a ton of options for really delicious breakfast, so I think the next time I would just book the room without breakfast.
All-in-all, I think the Hotel Indigo Alexanderplatz offers an amazing value for money and the location is the perfect starting point for all the sightseeing and exploring you plan on doing!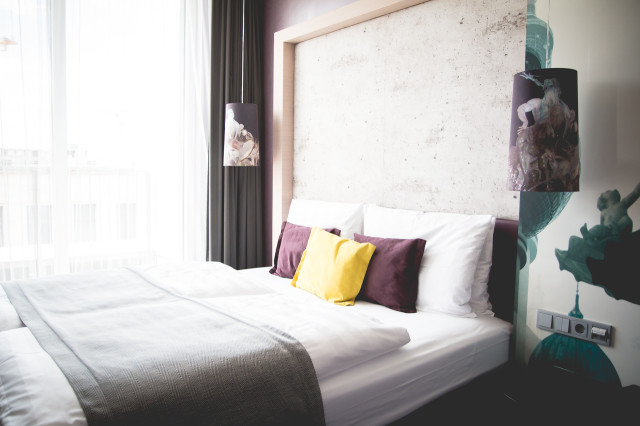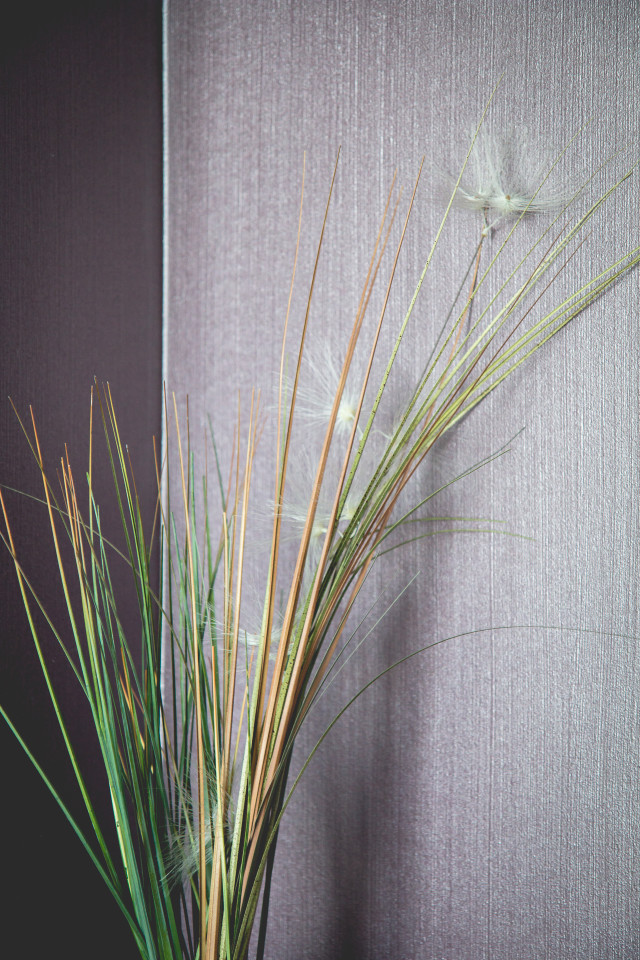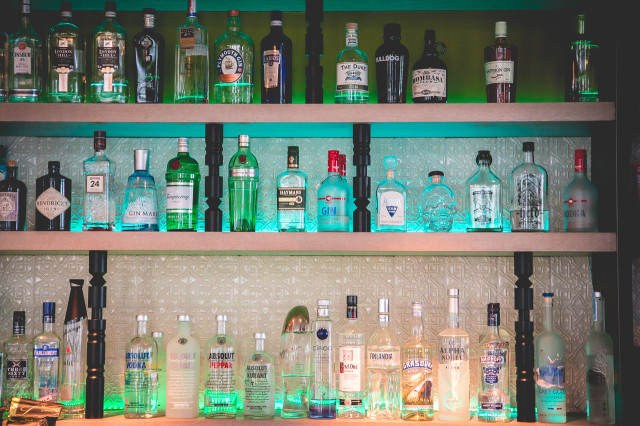 *in friendly collaboration with Adina Aparment Hotels