OUTFIT: active wear.
One of the things I absolutely love about New York (and L.A. even more, actually) is how normal it is to walk around town in your active wear. When we were having lunch at byChloe in NYC two weeks ago, there were two girls sitting next to us who had obviously just finished a workout together and were grabbing a bite to eat afterwards. Just like at Whole Foods (= supermarket) where you see tons of fit girls shopping for groceries in their yoga tights and sneakers.
Here in Vienna, it is almost unthinkable to go into a restaurant wearing your gym gear. None-the-less, I decided to take the American ladies by example and stayed in my yoga attire after today's morning class. I met up with Mike to grab lunch afterwards, and even though it wasn't a real restaurant (we went to Superfood Deli for some acai bowls), I still felt pretty cool walking around town in my active wear. Since so many of you have been asking about my new sneakers (Adidas ultra boost) on Instagram Stories this week, I thought it would be the perfect opportunity to capture my look and share it on the blog.
On that note: happy (active) weekend!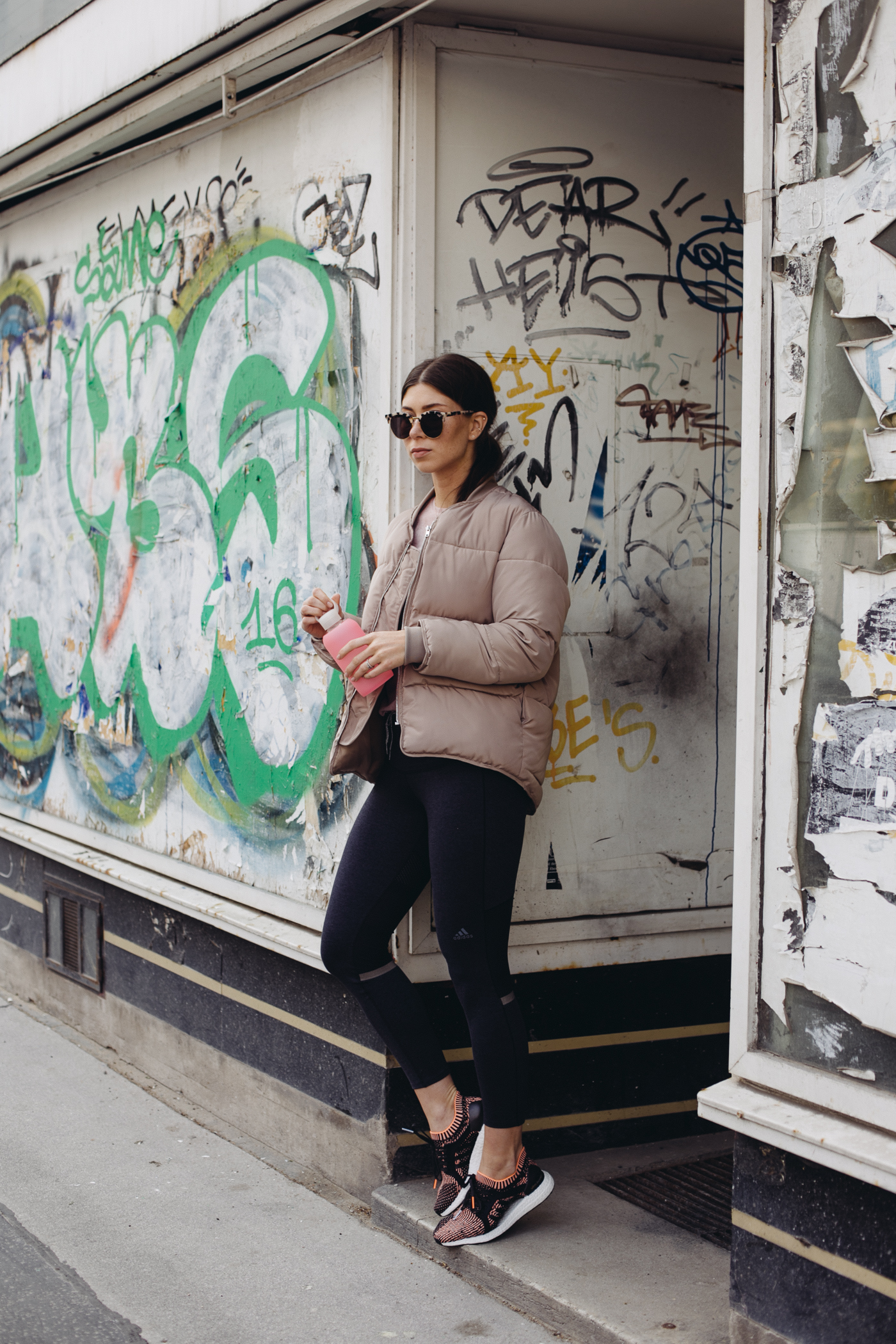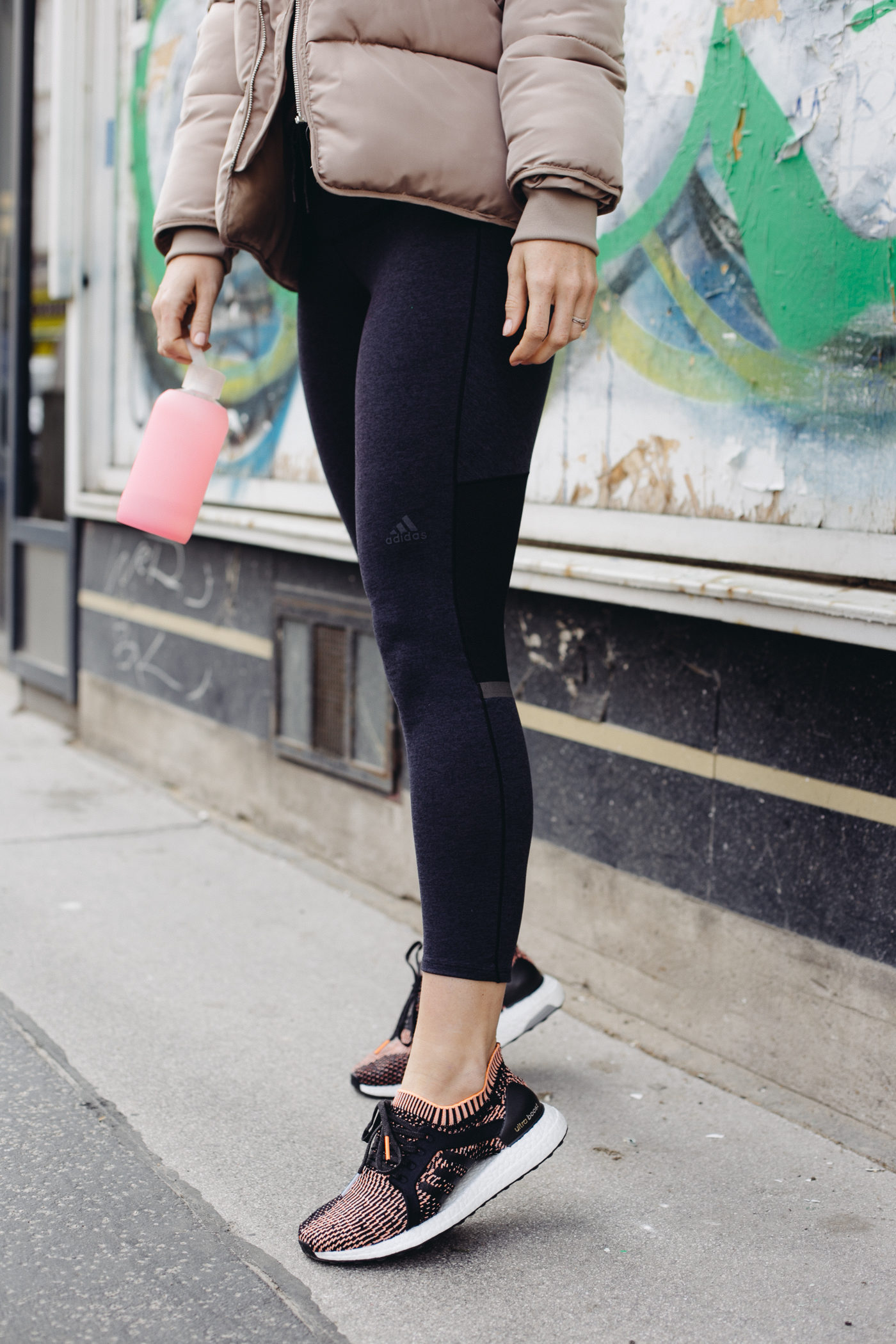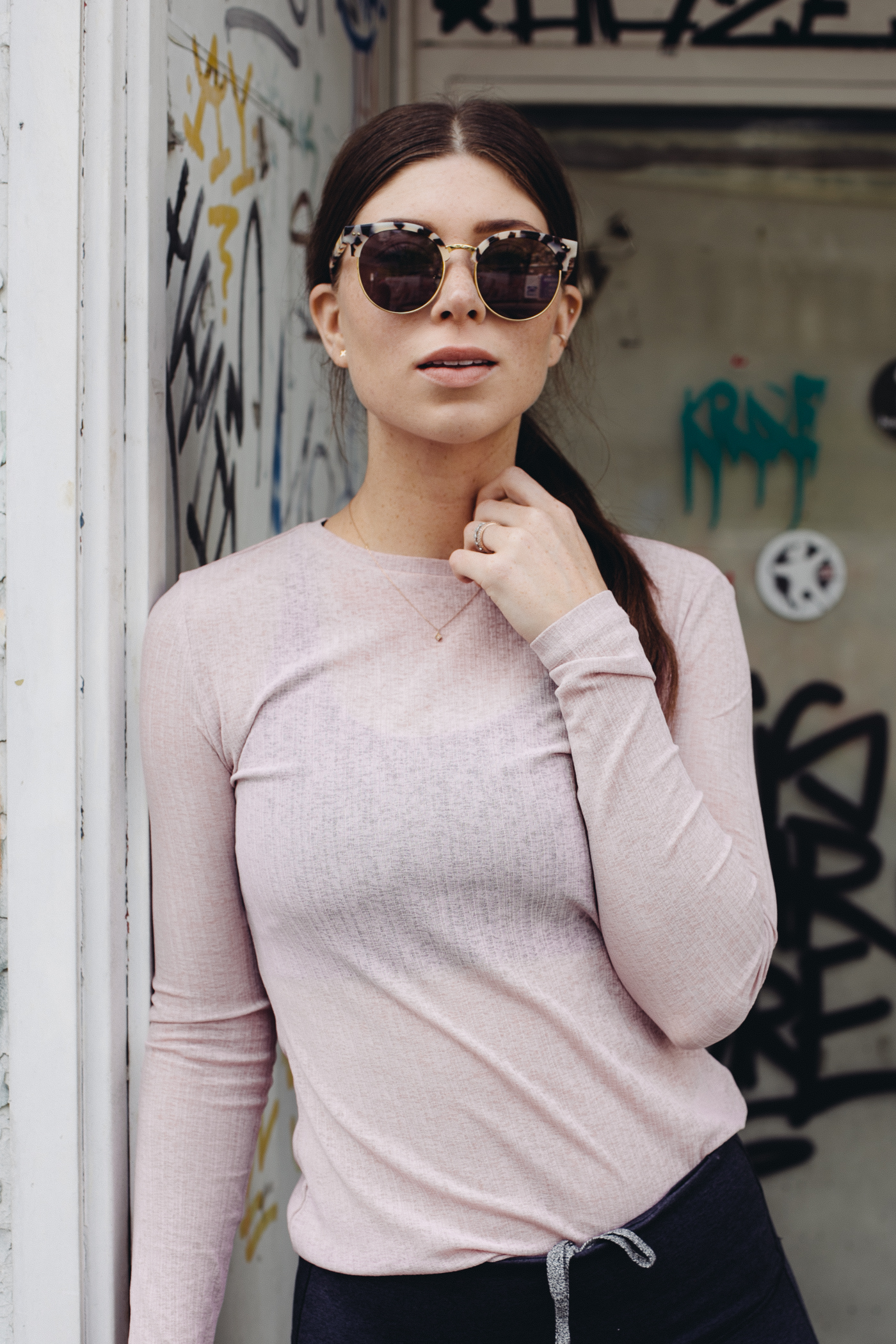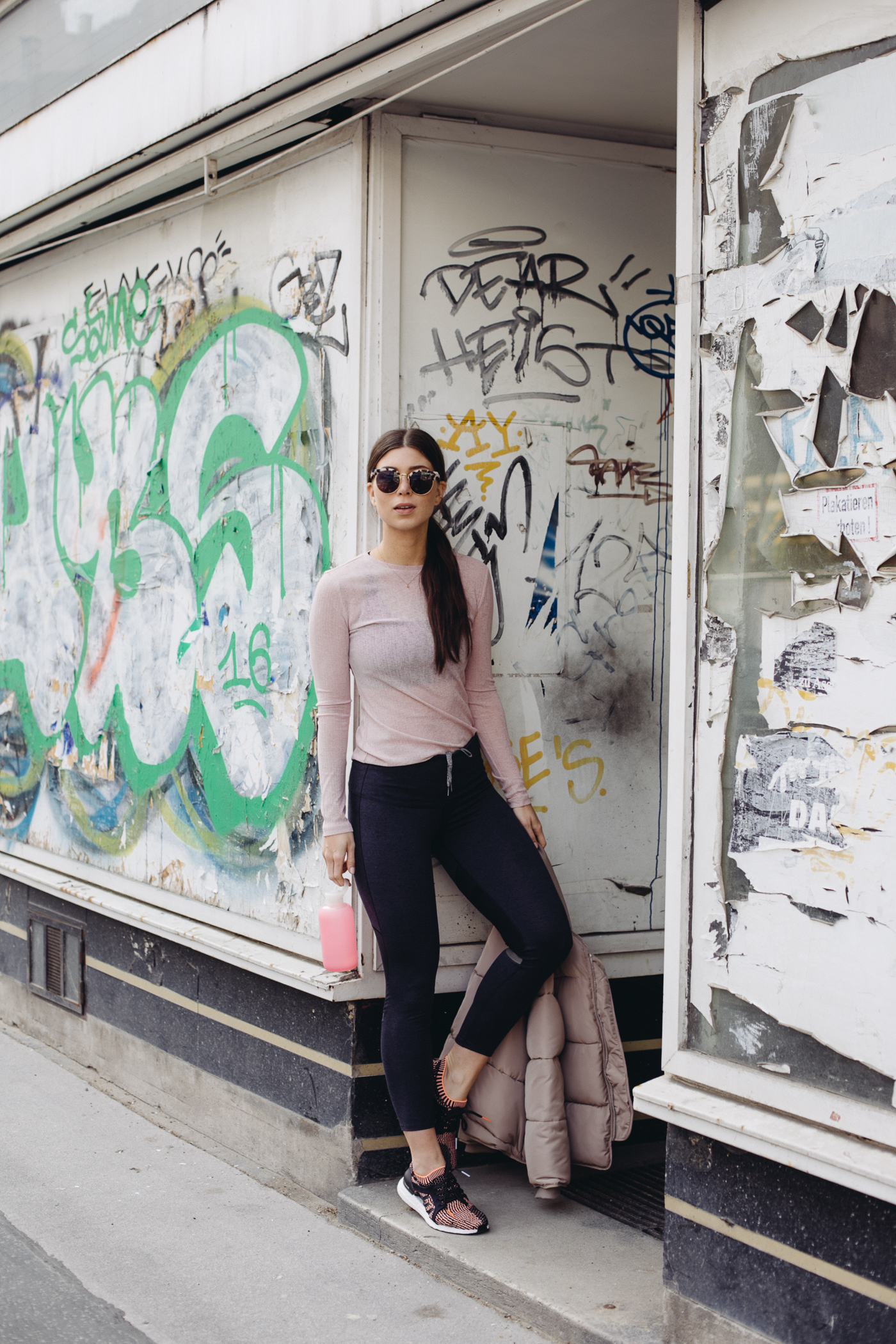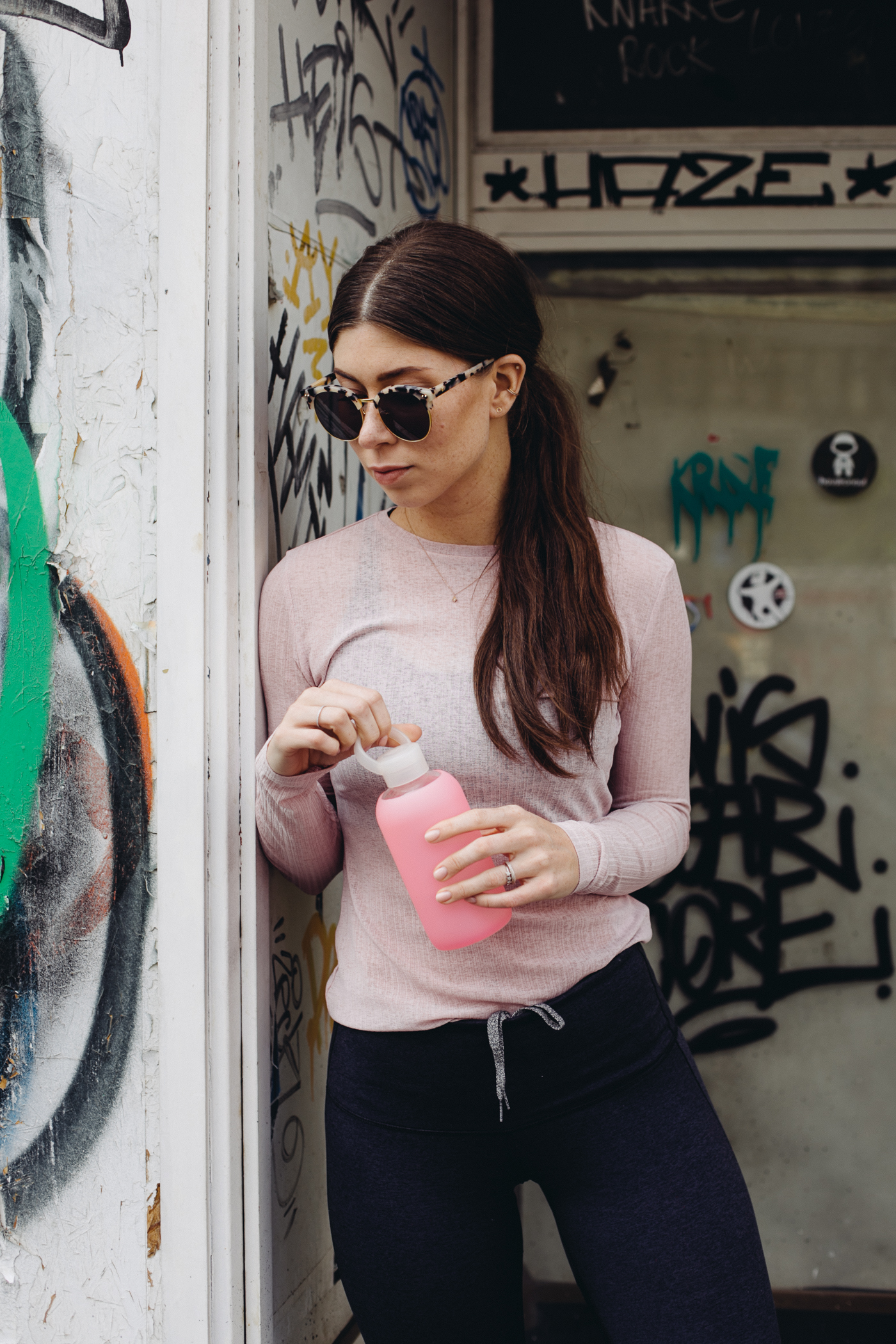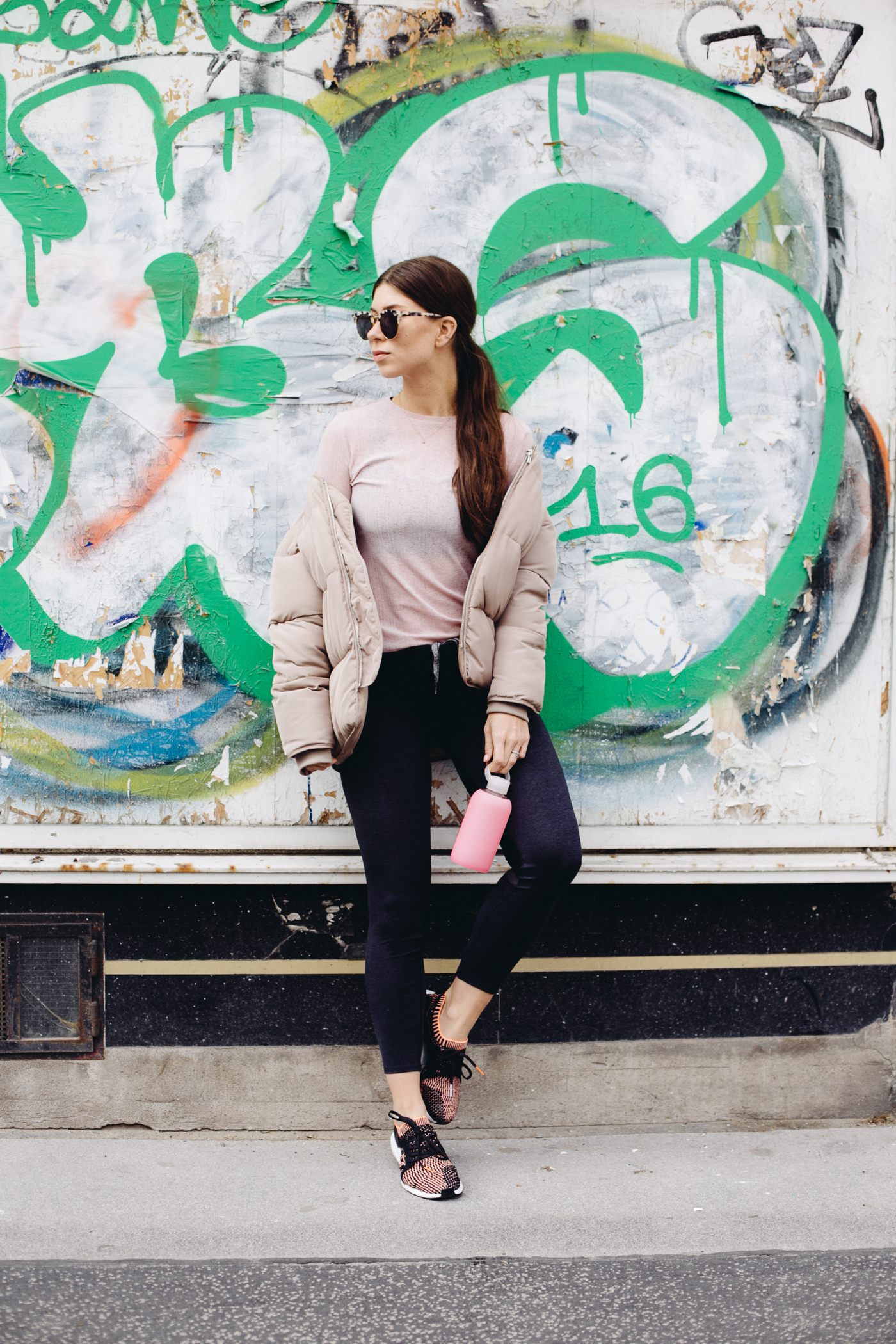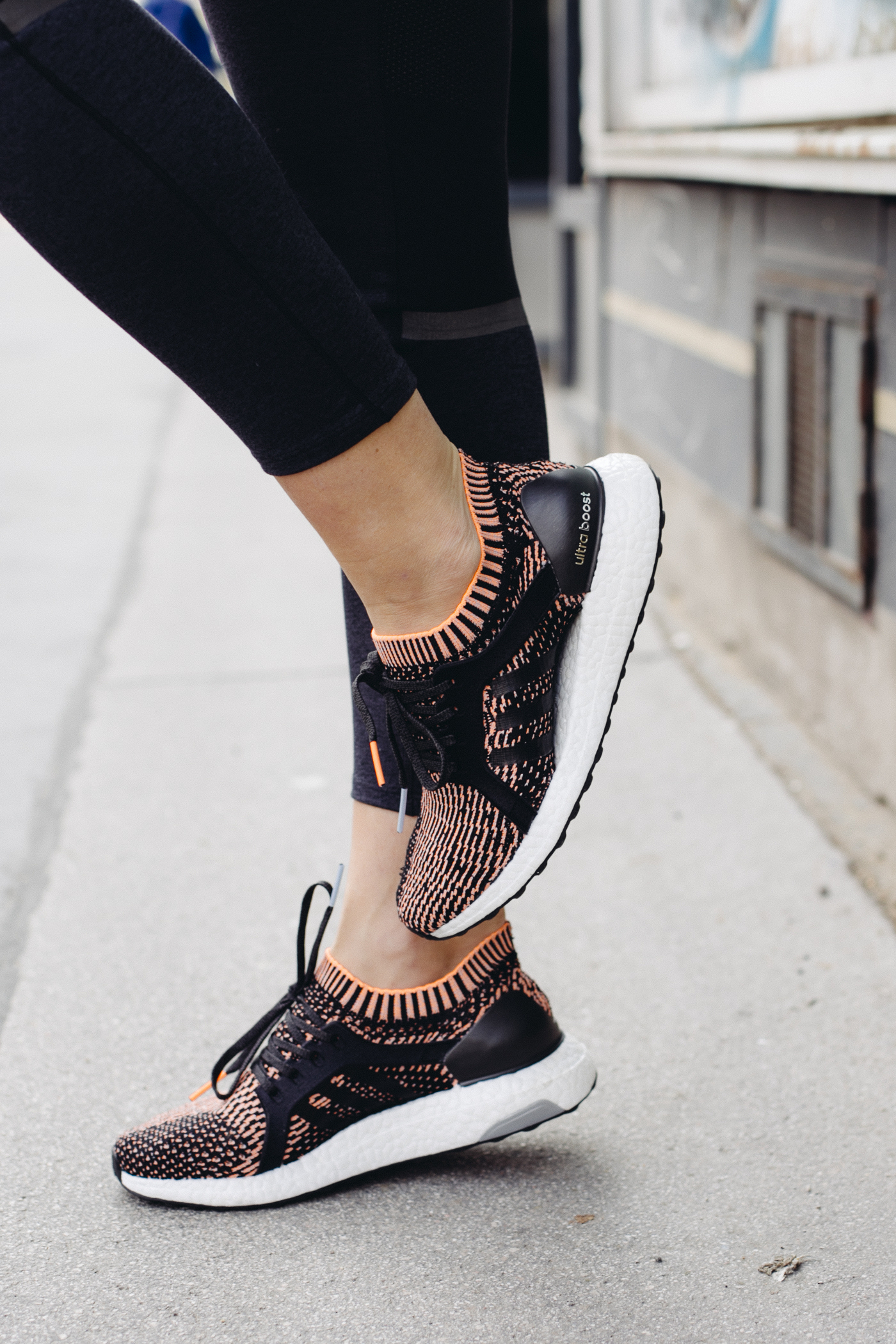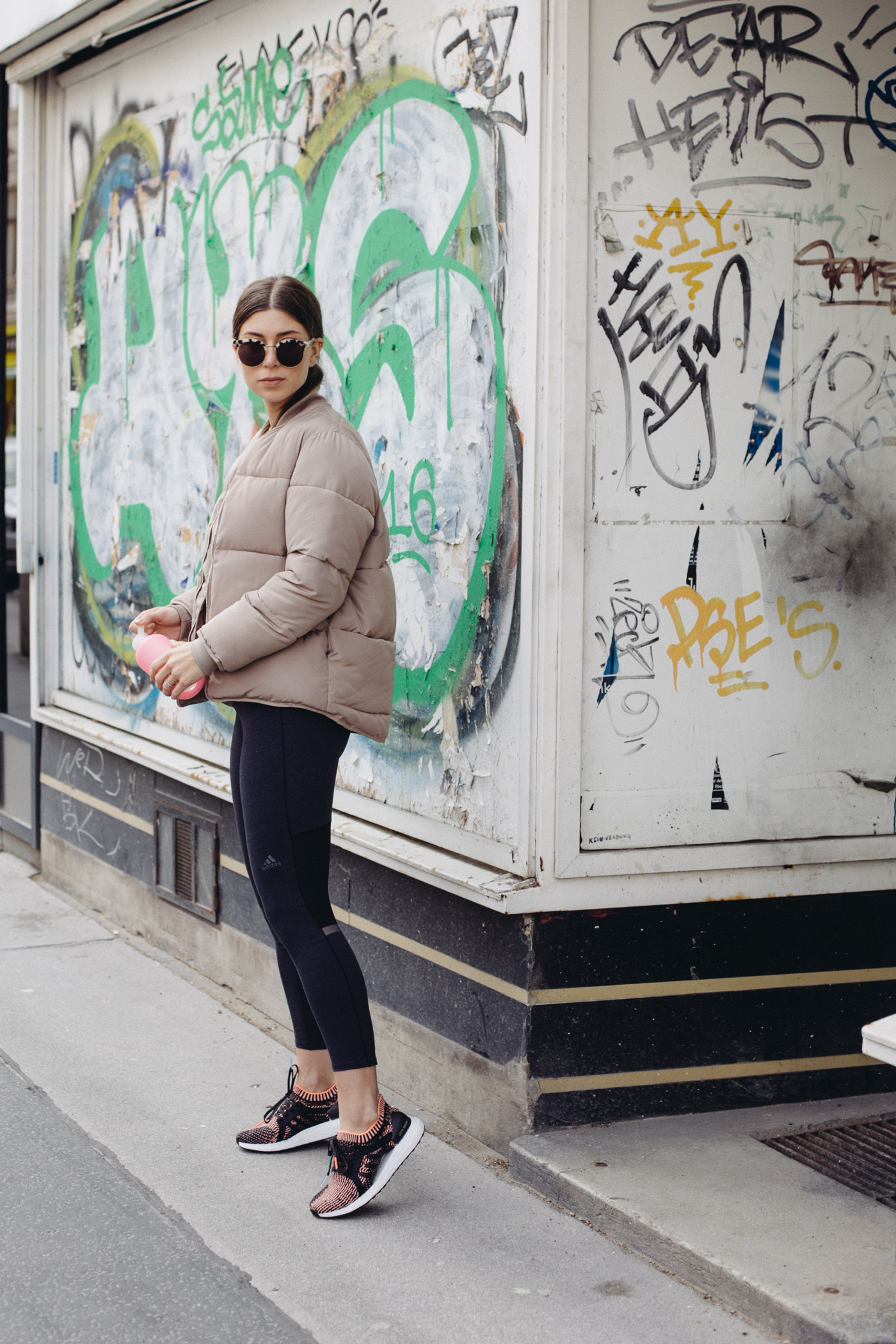 ADIDAS: ultra boost running shoes + tights (similar) // EDITED: long sleeve (or here for shipping to AT) // LULULEMON: sports bra // NA-KD: padded bomber jacket // BKR: water bottle // GENTLE MONSTER: sunglasses