OUTFIT: vacation white
What is it about holidays by the beach and wearing white? Maybe because it brings out our tanned skin more, or maybe because it reflects our happy mood. Whatever it is, I am definitely someone that prefers to wear white when on vacation – which is exactly what I did this past weekend in Croatia for a cozy dinner at a local Konoba. Recently, I've been loving airy palazzo pants for warm Summer nights, paired with a cropped lace top and boho clutch, this was one of my favorite looks from our get-away: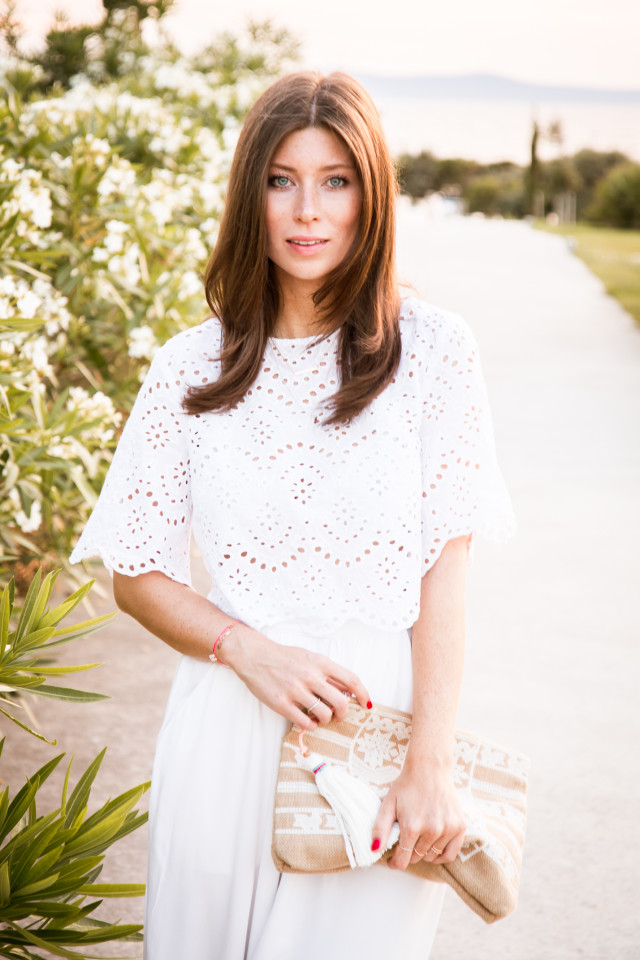 And because a few of you have been asking: Yes, I leave my jewellery on. Always! At the beach, when I shower and when I work out. All of my pieces by ANNA and my metro ring are such a part of me that I would feel naked without them on. They are all made of high quality materials, so I have not noticed any wear or damage due to the fact that I leave them on all the time. Plus, aren't those pink bracelets the ideal accessory on Summer days?! I just had my brands exchanged for those brighter colors and am in love – so simple, but so perfect!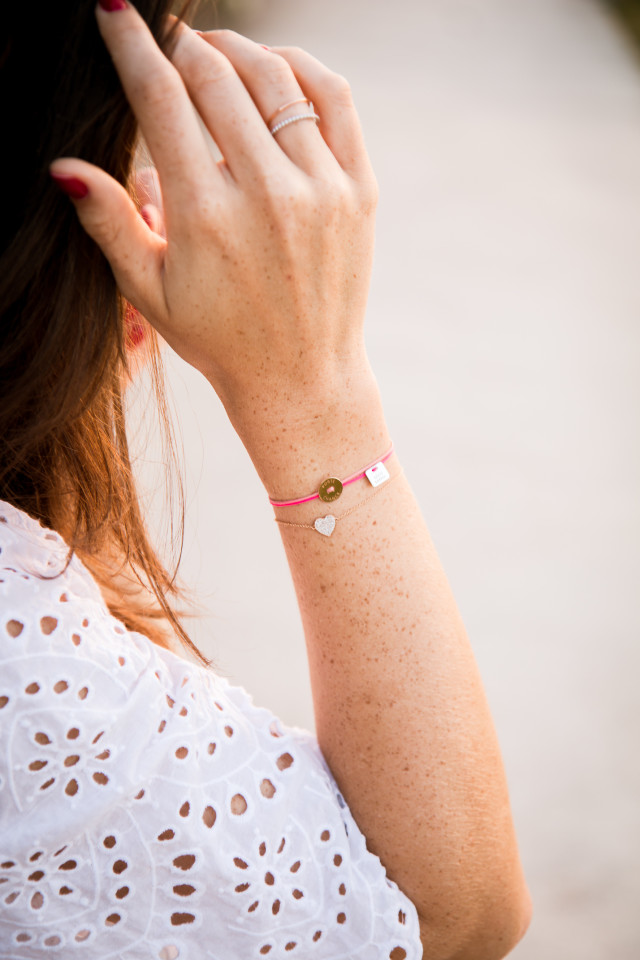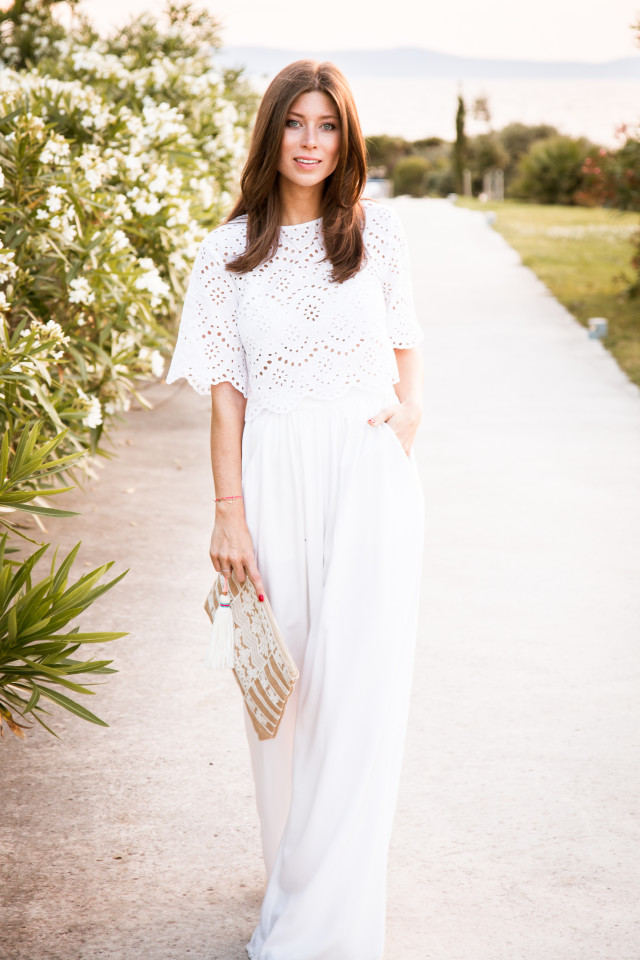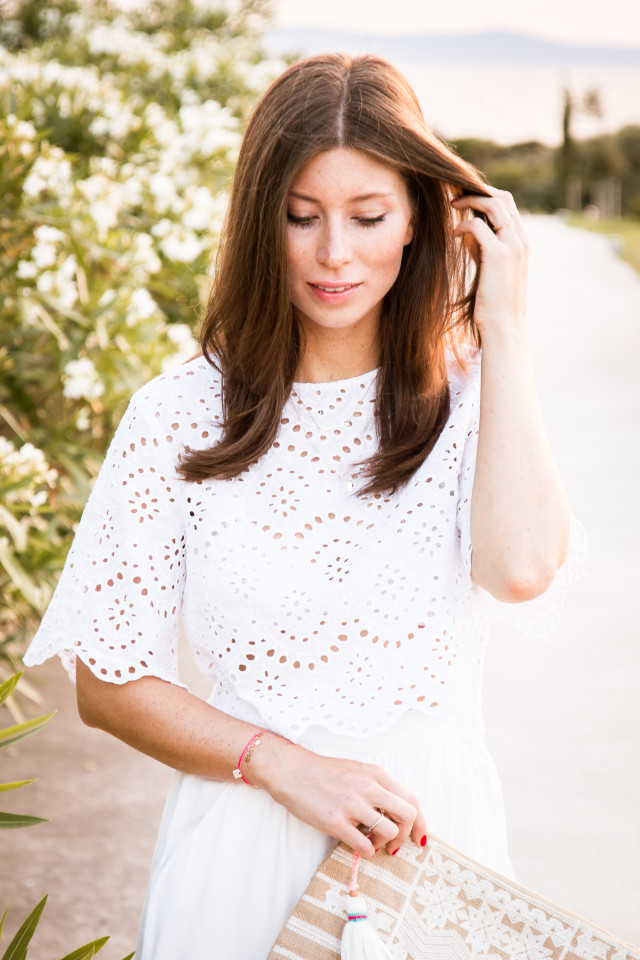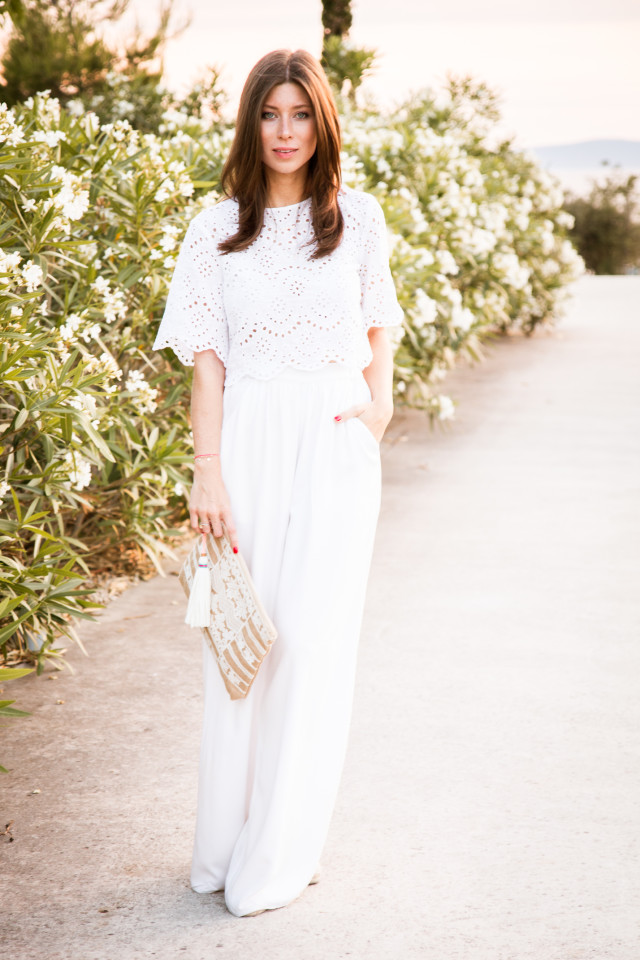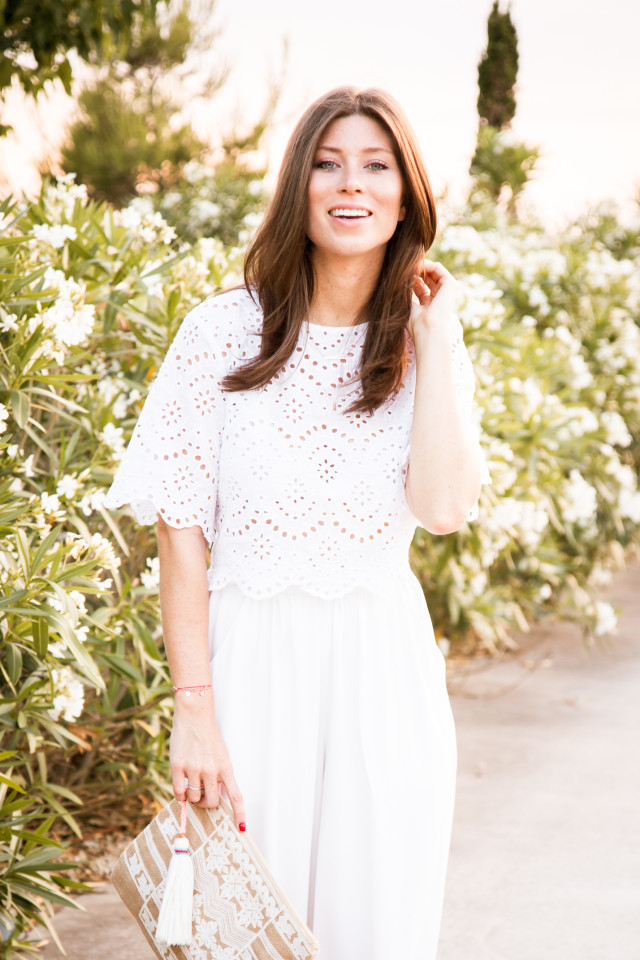 ZARA: lace top
HOLY: palazzo pants (also love these)
ANNA I.J.: necklaces, rings & bracelets
TIFFANY & Co.: metro ring
ESSIE: "really red" nail polish