BEAUTY TALK: 3 must-haves every woman should own
This week, I had the incredible opportunity to sit down with the superstar make-up artist Matin Maulawizada for a little chat. Clinique made it happen in Marrakech and it was such a pleasure to get to chat with such a talented artist who has been in the business for many years and works with big names like Margot Robbie (obsessed with her!!), Angelina Jolie, Liv Tyler – just to name a few. Before our talk, I thought about things that I could ask him that would benefit me personally in my daily make-up routine and also be something to bring back for you guys, after all, it is not every day that you get to have one-on-one time with a professional make-up artist who used to be a scientist. At the end of the day, I decided to go with the 3 ultimate beauty must-haves every woman should own. Because aren't we all curious about those?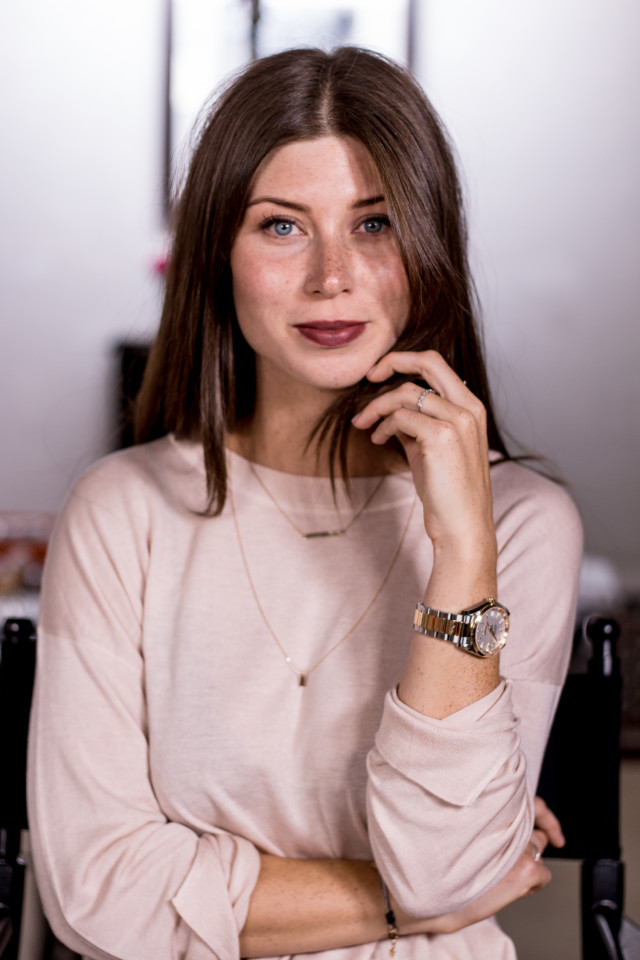 When I asked Matin about the 3 beauty products he feels that a woman should have in her purse, he instantly started talking about the power of make-up and the impact a great lipstick can have on our self-esteem and apperance. From the way he spoke, I was instantly drawn in and really love his approach. Just like the brand values of Clinique, he is all about natural beauty and enhancing our best features in a subtle way. By now, you guys are probably aware of the fact that I am also a firm believer in "less is more" when it comes to my personal make-up, so it is no wonder that we got along so well.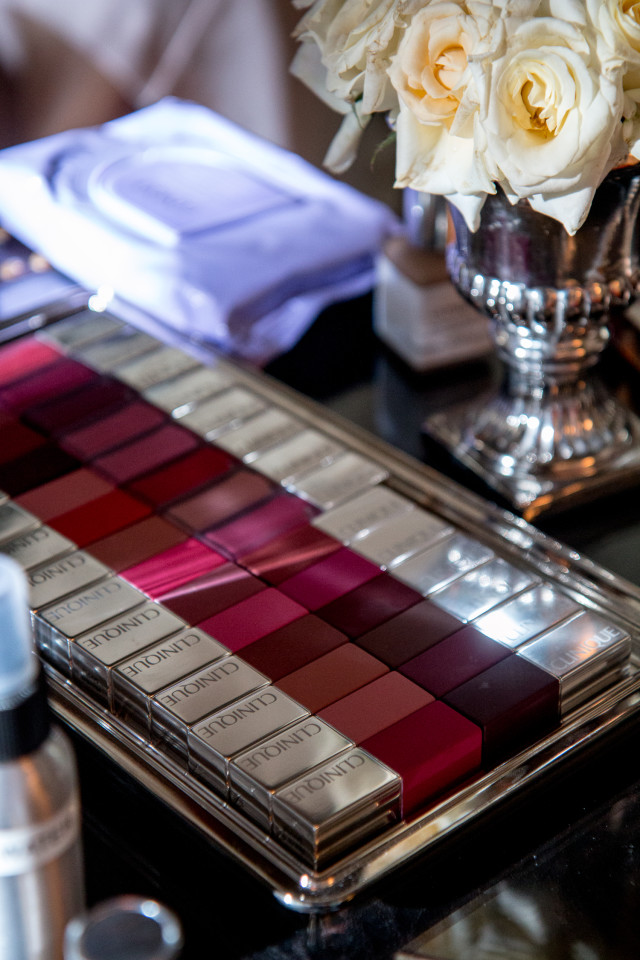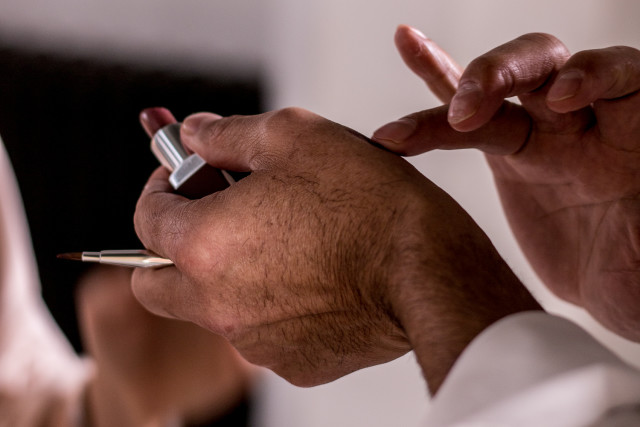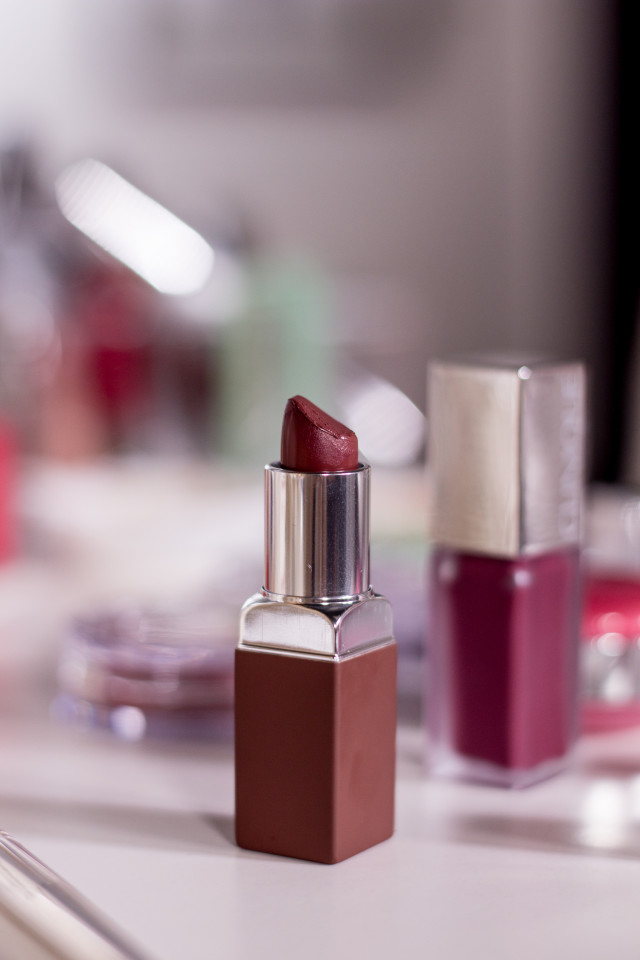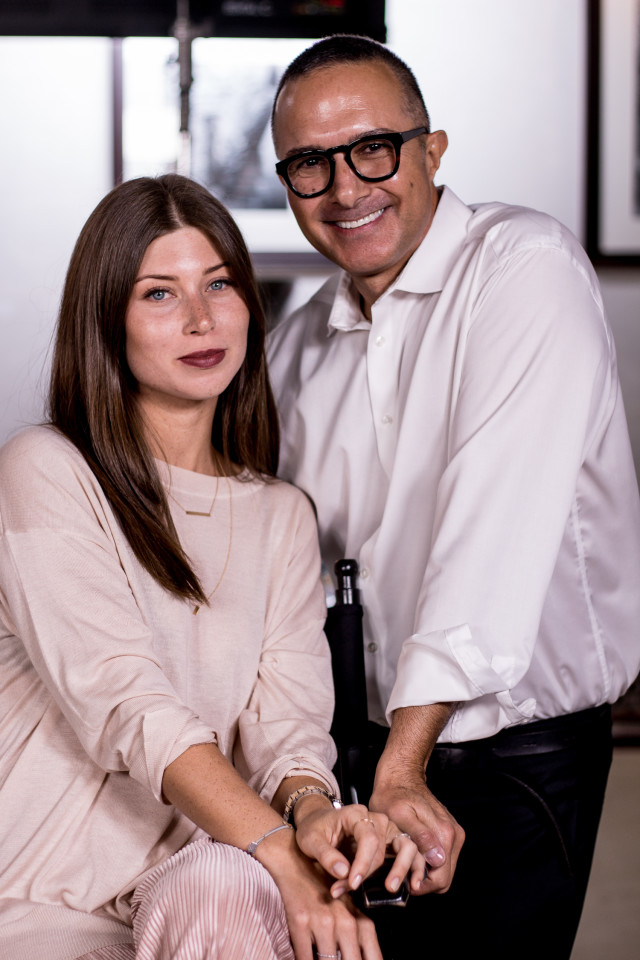 3 Beauty Must-Haves Every Woman Should Have
– Lipstick! At first Matin instantly mentioned a red lip, but then he went on to say that there are two types of women in the world of beauty. The reds and the beiges. There are girls who love a red lip, even for daytime, but usually never wear nudes. And then there are girls who hardly ever choose a red lip and much prefer the beiges. I think I am definitely part of the later, which is also what Matin said when he picked up "Clove Pop", a matte lip color + primer. Even though the color is darker, I felt so comfortable with it on and think it has great potential to become my go-to lipstick this fall. For reds, Matin couldn't stop raving about "Coral Pop" by Clinique – so incase you ladies are part of team red, be sure to give that one a try!
Pro Tip: For a more subtle daytime look, simply stain your lip a bit by dabbing the color on with your fingers rather than using the lipstick itself. This allows for great control and the color can then easily be intensified for a nighttime look.
– Concealer! Going the with whole "natural beauty" theme, an even and glowing complexion is the best way to go. With great concealer, a bit of foundation and a red lip, you won't even need mascara for a beautiful look that makes an impact. Concealer should always be used sparingly and with great attention to the ideal color match. Also, make sure it has the right texture for your skin type. For me personally, it is important to use really light-weight and moisturizing products like the Airbrush Concealer, while others with oilier skin may need something a bit heavier.
– Blush! A youthful face has that peachy glow on the cheeks. A bit of blush instantly makes us look fresh and healthy, that's why Matin's 3rd product that every woman should own is a blush – preferably in a creamy texture since powdery products can often make the skin look dull and in that sense older. On me, he used the Chubby Stick Cheek Colour Balm in "Robust Rhubarb", which I snuck into my bag right after the meeting and have been using since! It is so easy to apply and gives the apples of your cheeks that perfect "I just took a long walk outside" glow. Simply dab about 3 dots onto your cheeks and the carefully work it into the skin with your fingers. Such a natural look and easy-to-use product!
Last but not least, I also wanted to share something new I learned from Matin that isn't necessarily a product but much more a certain look. He told me that when women get older, their eyebrows tend to become thinner (just like the rest of the hair). So in order to look younger and fresher, a fuller brow is a great way to go!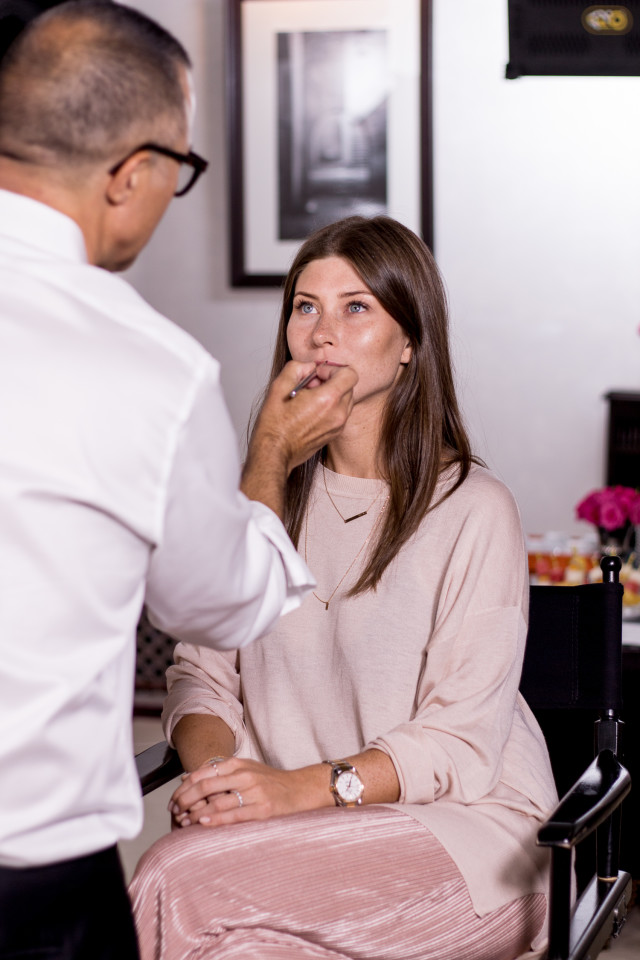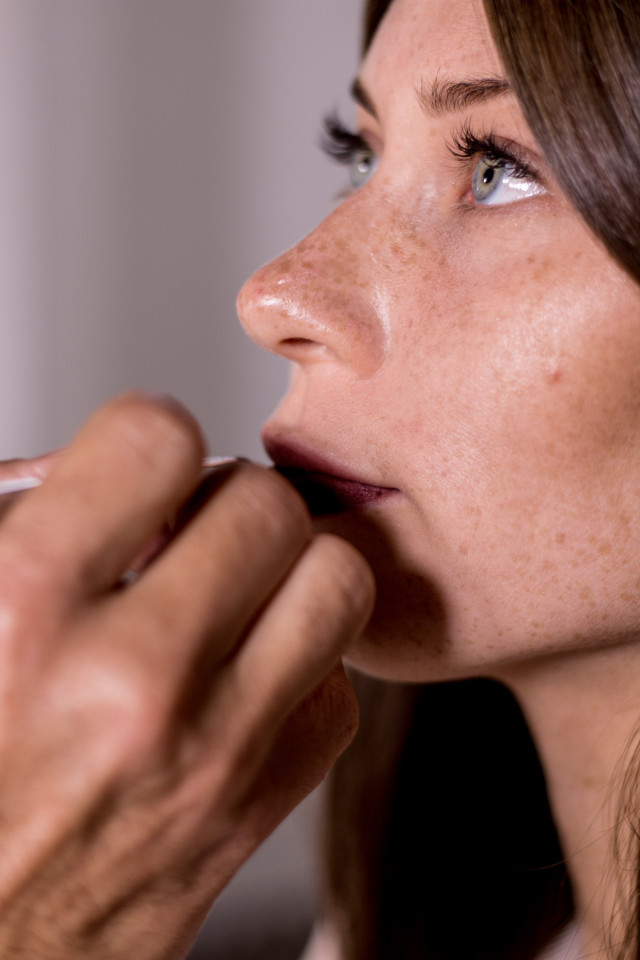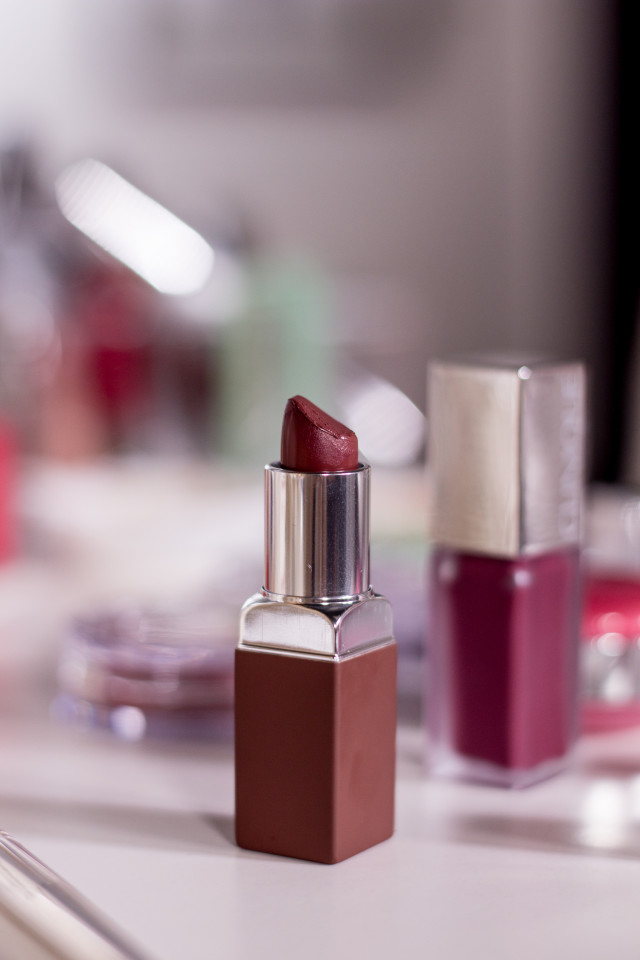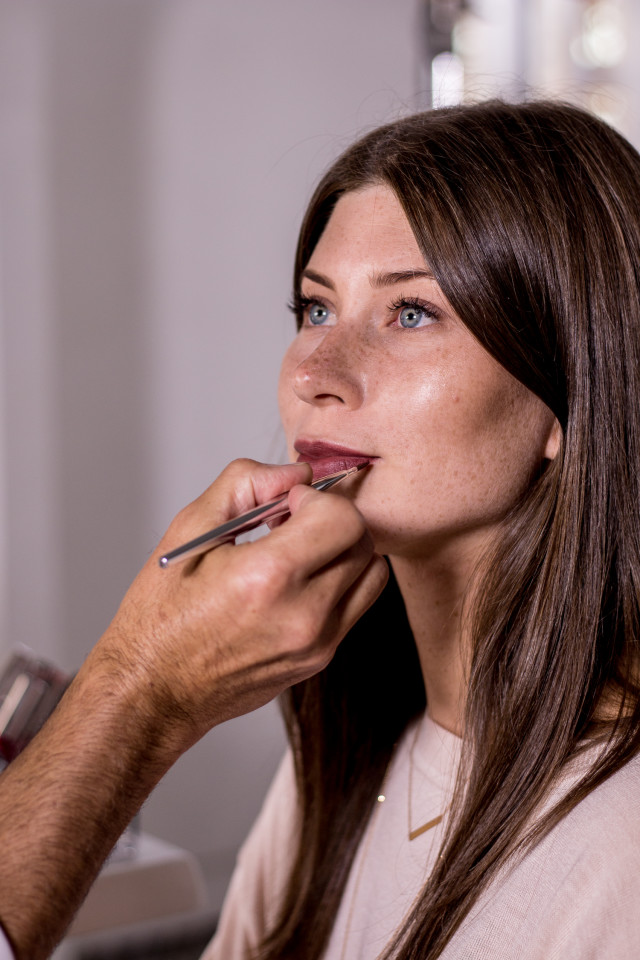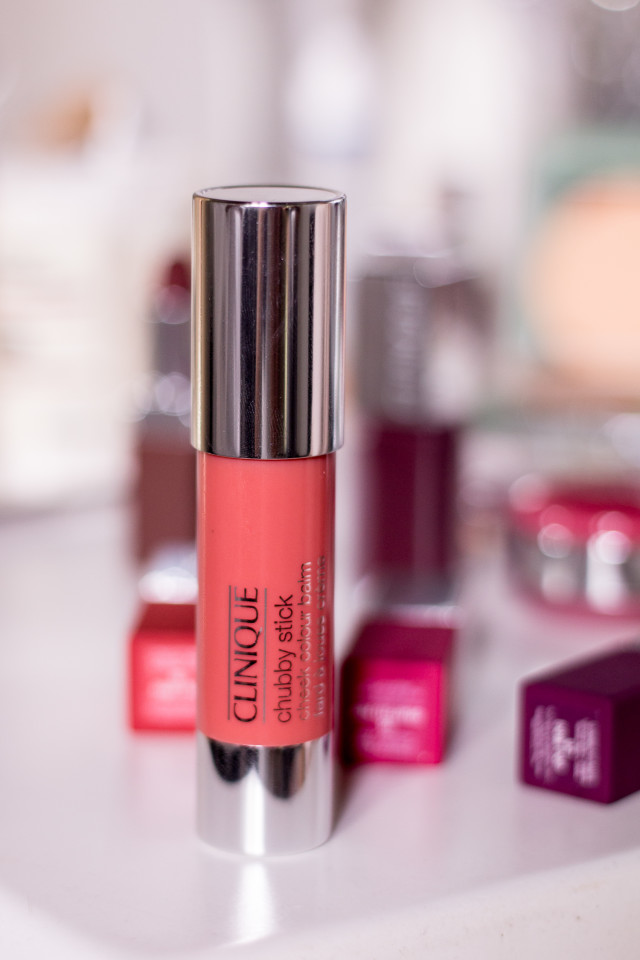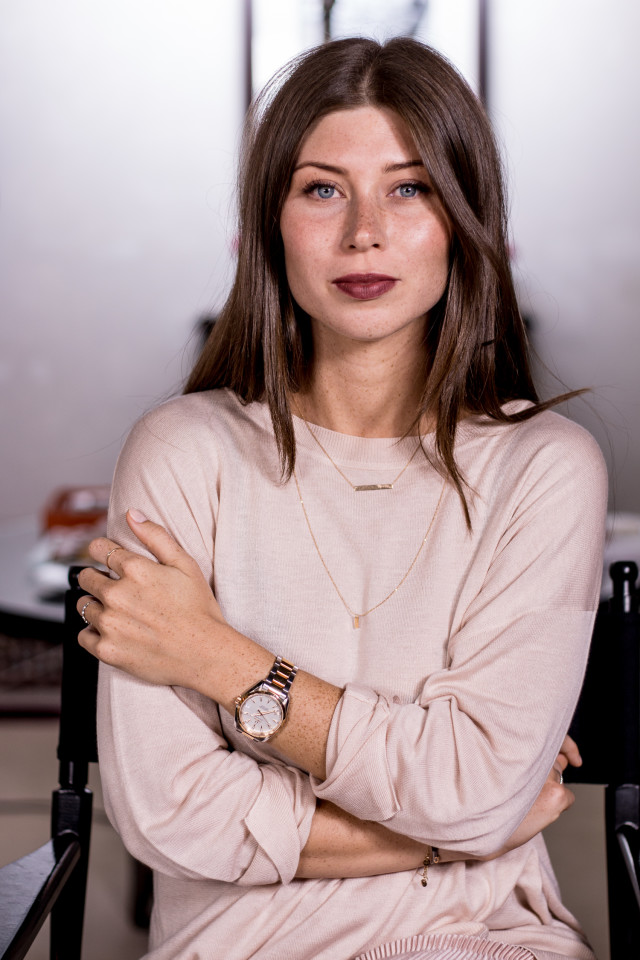 *in friendly collaboration with Clinique