OUTFIT: the 9th district.
Just before heading to Paris earlier this week, Kathi and I stopped by La Mercerie in the 9th district for some coffee and a croissant to share. To get in the le mood Parisienne, if you know what I mean.
When Mike and I first came to Vienna 9 years ago, we lived in the 9th district. Our first apartment had high ceilings and French doors in the living room. I loved it so much and it was the perfect place to call home for our first few years in the city. However, ever since we moved into our current apartment at the other end of town, I haven't really been back to the 9th district much. Which is a huge shame since it is such a charming neighborhood. And it feels very French! In other words: The perfect place to get excited about an upcoming trip to Paris. Especially with the sun out (and 17°C on the forecast for tomorrow, aka the weekend). As Sonja recently put it, the 9th district could easily pass as a little piece of Paris in Vienna.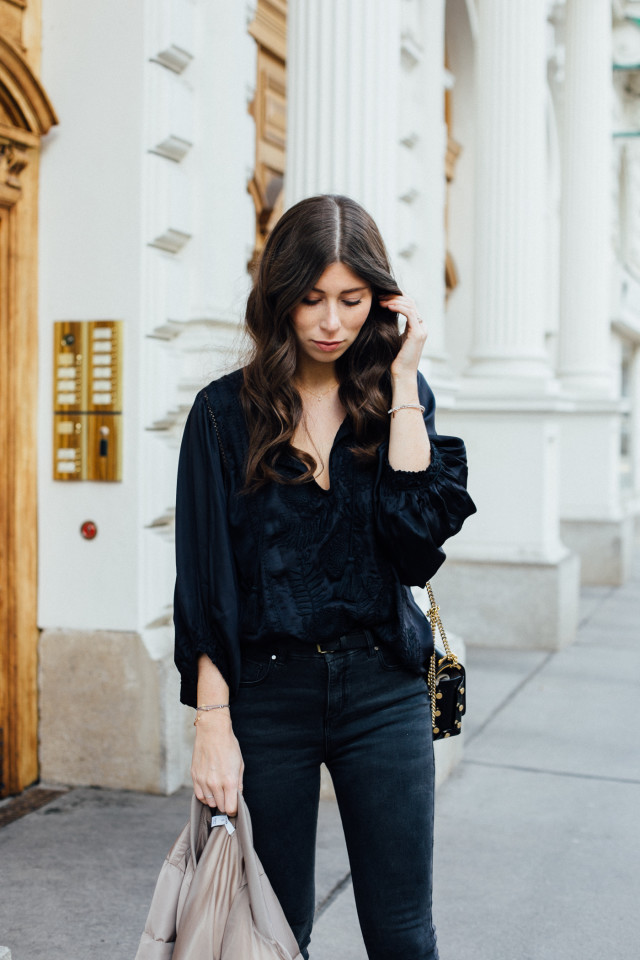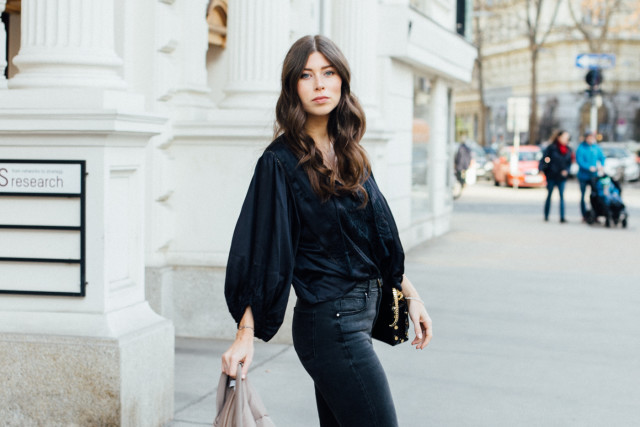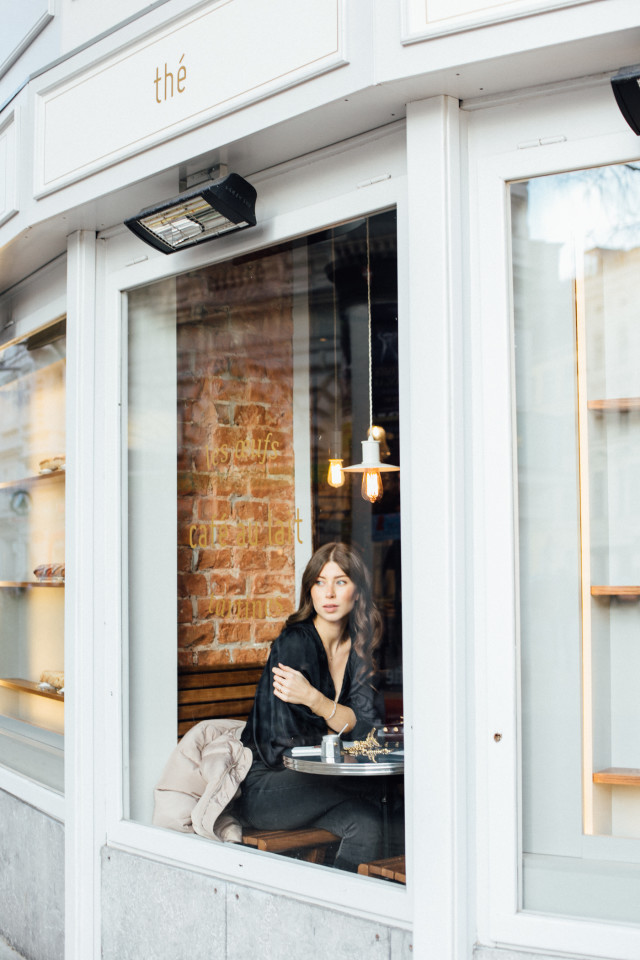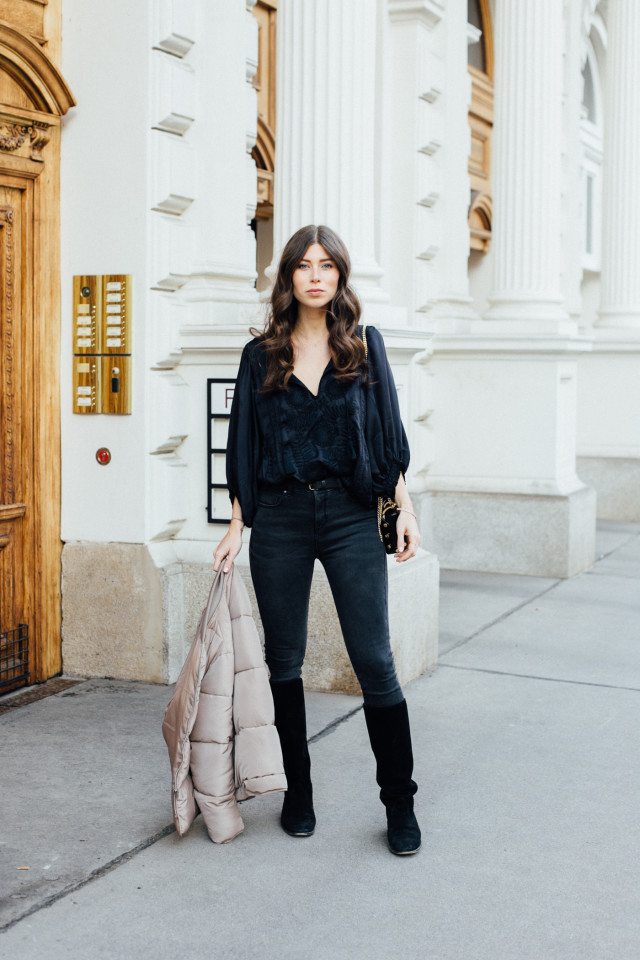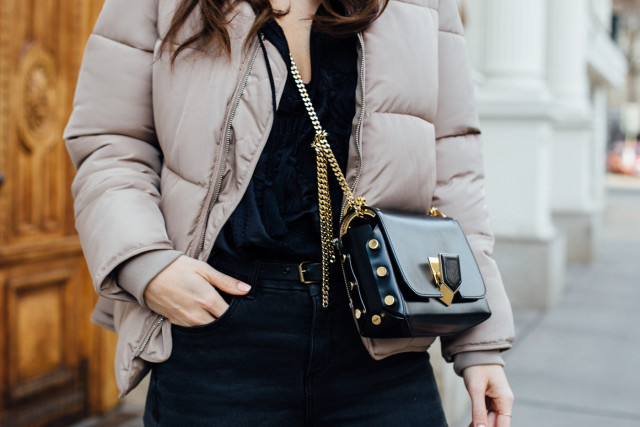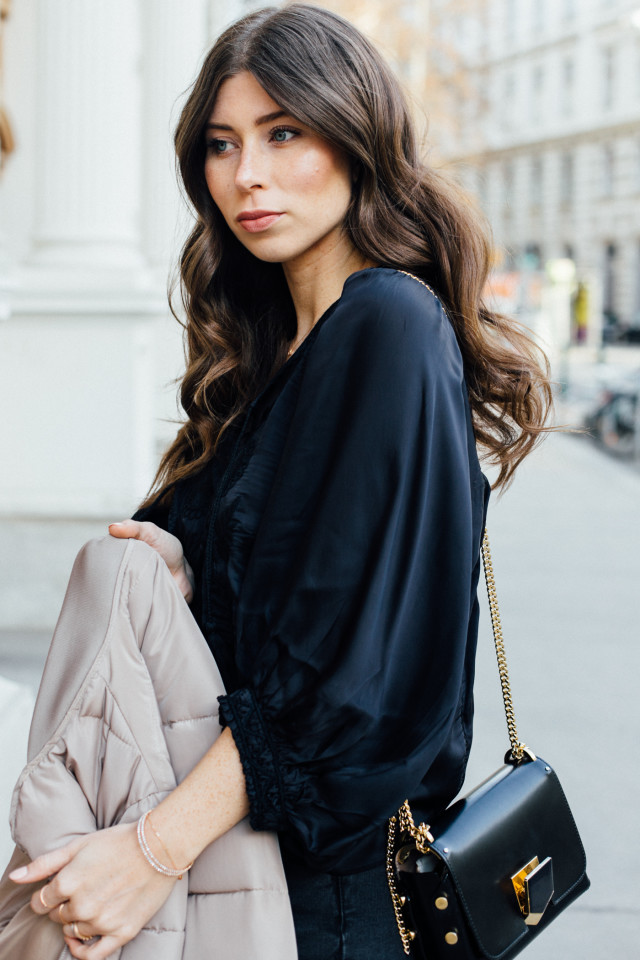 And because I know you are going to ask: I used the ghd creative curl wand (THE best!!), which I got for my birthday to create those curls. A ton of you have been asking me for a tutorial on Instagram lately, and I will try my best to have it ready for you by next week.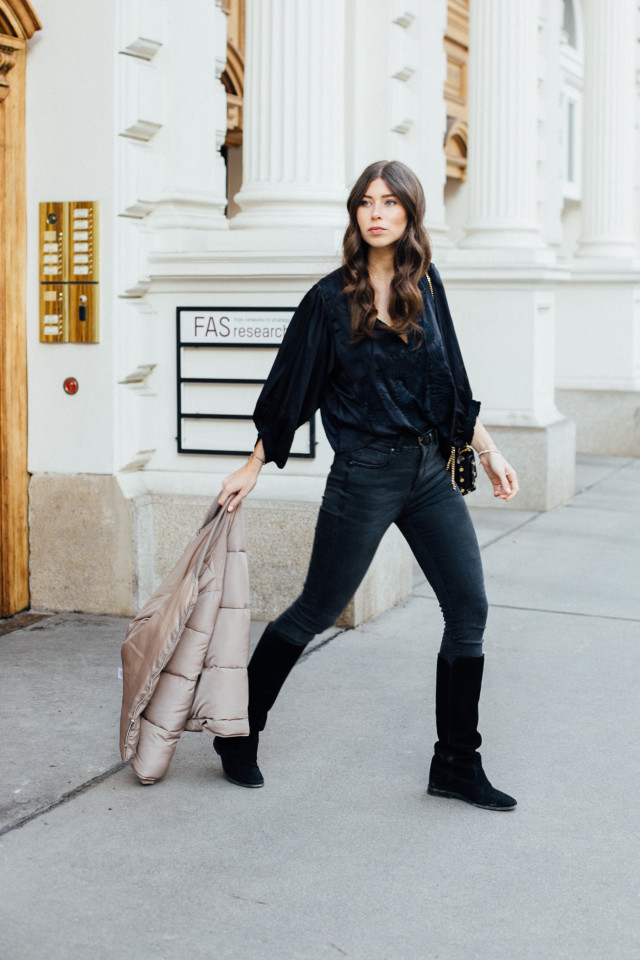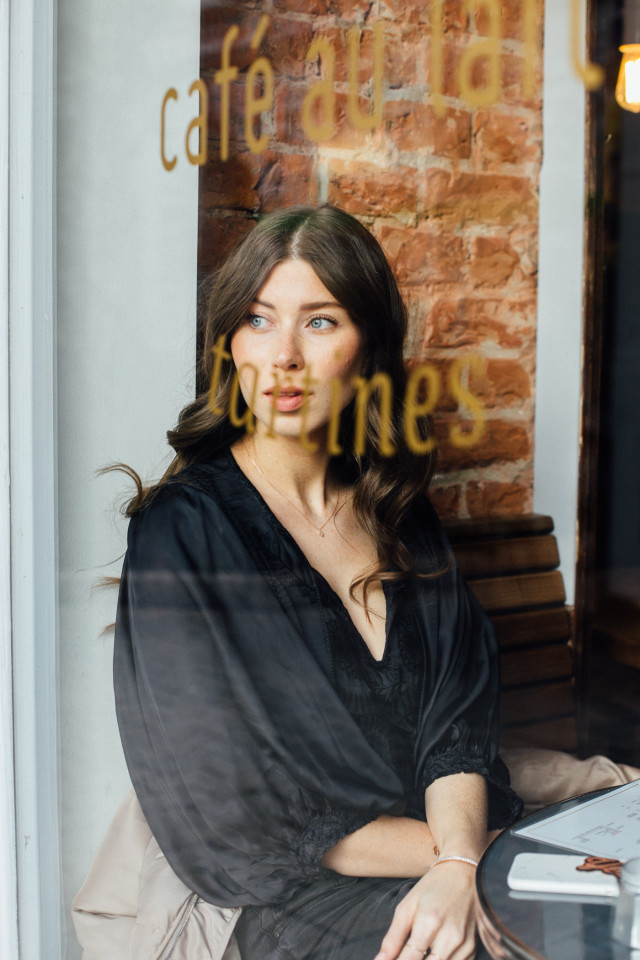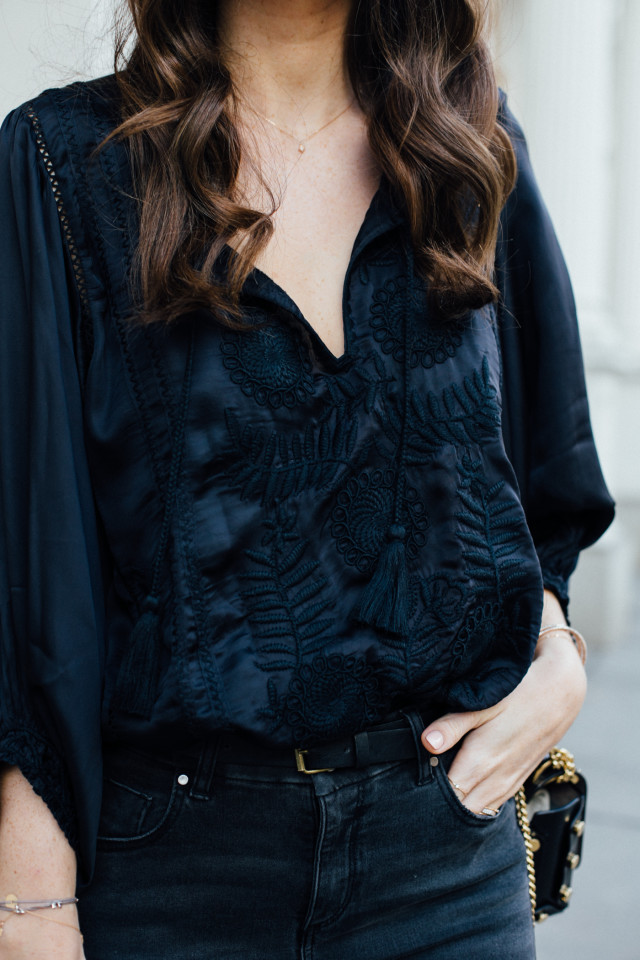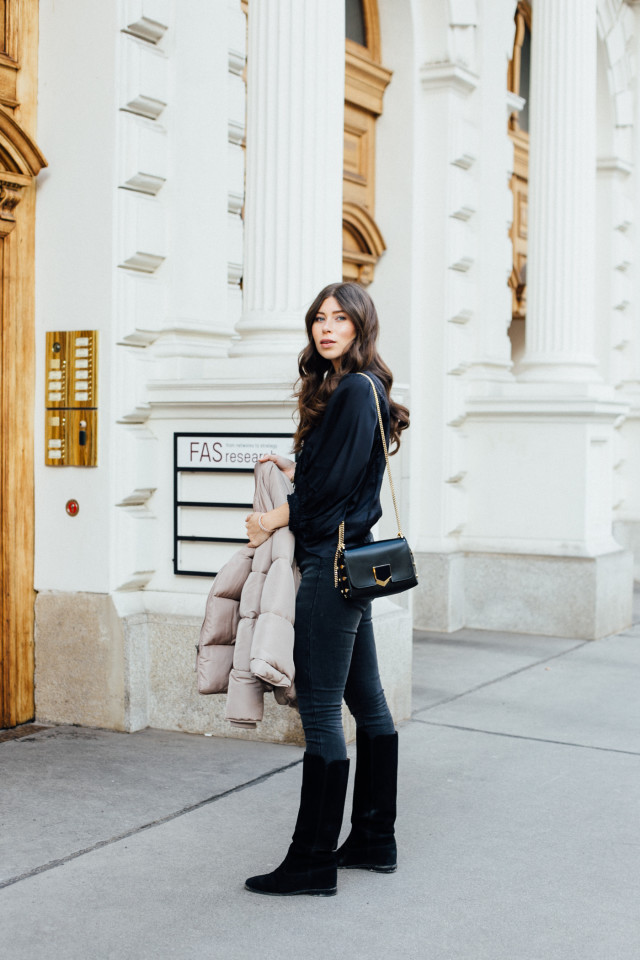 ASOS: jeans // ZARA: boho blouse // NA-KD: padded bomber jacket // ISABEL MARANT: cleave boots // JIMMY CHOO: bag